When bugs started pouring from her ceiling again in December, Mason's basement was fumigated for the third time. After spraying pesticides into a large hole in the ceiling, the exterminator did not have the proper equipment to seal the hole and recommended she close it herself using tape. She had no choice but to agree.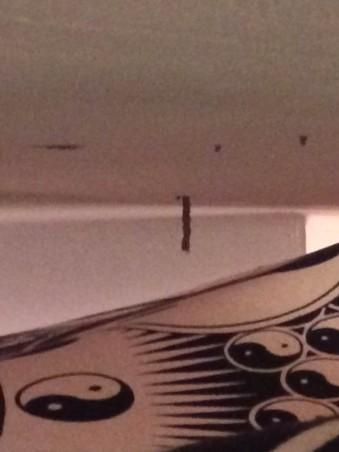 "That's really unsanitary, inappropriate and unlivable to have a hole with bugs and poison in a bedroom … or any room for that matter," says Mason.
After three days of arguing and threatening to call City of Toronto bylaw enforcement, Mason's landlord finally sent the exterminator back to close the hole.
City of Toronto bylaws (Property Standards, Article IV, Standards 629-9) state that landlords are responsible to ensure that properties they are renting out are "at all times [to] be kept free of rodents, vermin, insects and other pests and from conditions which may encourage infestation by pests."
Municipal Licensing and Standards is in charge of making sure landlords abide by these bylaws in Toronto, but forcing a landlord to treat an infestation can be a lengthy process.
Once the city has issued an order for a landlord to exterminate, he or she is given 21 days to appeal that order, says Mark Sraga, director of investigations for Municipal Licensing and Standards Toronto. If the landlord does not appeal an order, he or she still has a minimum of three weeks to comply but is typically given a longer timeframe.
"If [the landlords] haven't appealed, the order is in effect," says Sraga. "So if they don't do it, we have a contravention of the order which we can then act upon. Either we can charge them and take them to court, or we can as a city come in and do the work and put the cost on [their] property taxes."
While the city is duking it out with the landlord, tenants can apply to the Ontario Landlord and Tenant Board to terminate their lease early. Once the application has been read it takes an average of four more weeks to schedule a hearing to plead their case in front of the board.
That's a minimum of seven weeks of paying rent for an infested home, which ranges from $700-$900 per person in the McGill Street student houses.
Infestations aren't the only thing plaguing houses on McGill Street.
Brendan Kewin, a second-year business management student at Ryerson, lives in the top apartment of the 75 McGill St. duplex.
Once, after police were called to the premises during a party, the landlord attempted to evict Kewin and his roommates on the spot, telling them "pack your bags." After being informed he didn't have the right to evict without notice, the landlord eventually backed off his threat.
But confrontations have persisted.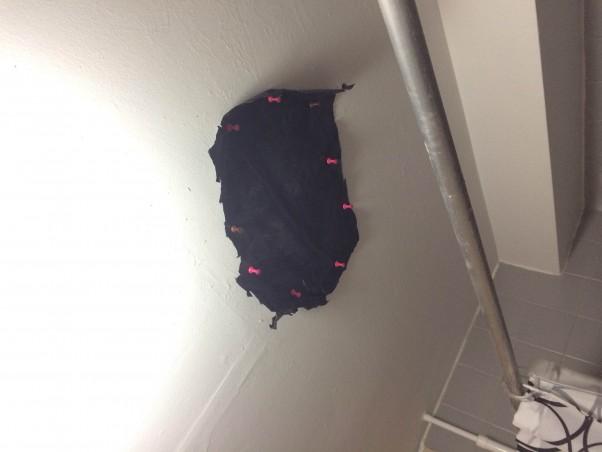 The landlord has shown up multiple times unannounced, asking to come inside to "check up on the place." City of Toronto bylaws stipulate that a landlord must give tenants at least a day's notice before entering their unit, with the exception of emergencies.
"He would knock on the door and ask to come in, or we'd just hear him walking up the stairs [inside the apartment,]" says Kewin. "We'd tell him to leave because you have to give 24 hours notice."
While the city bylaw office sets and enforces the maintenance standards for rental properties, it's the Ontario Landlord and Tenant Board that acts as a court for the rights of tenants and landlords. Tenants have the right to file an application with the board on the grounds of a landlord, or someone representing them, entering illegally without 24 hours notice.
Kewin says he and his roommates receive unfair treatment due to the landlord's poor relationship with a former student tenant.
"He doesn't trust us," says Kewin. "He doesn't respect us as much as older people and doesn't think we have responsibility."
Donna Mrvaljevic, spokesperson for the Ontario Rental Housing Tribunal, says that although there is no specific clause that mandates landlords cannot discriminate against students based on their age, there is an all-encompassing statement that says they cannot interfere with the reasonable enjoyment of a rental unit.