After a November 2014 Toronto Star article reported that only nine of Canada's 78 universities have a single, specific policy dealing with sexual assault, many schools scrambled to act.
Ryerson has multiple policies — but it's still figuring out whether they work.
During Frosh and the first week of the Fall 2012 semester, a string of sexual assaults were reported on Ryerson campus, with several occurring at the Ram in the Rye. In response, a group of about 50 people — which included Ward 27 Coun. Kristyn Wong-Tam — gathered in front of Pitman Hall for "Take Back the Block," an event meant to rally against the recent assaults and encourage a more aware community.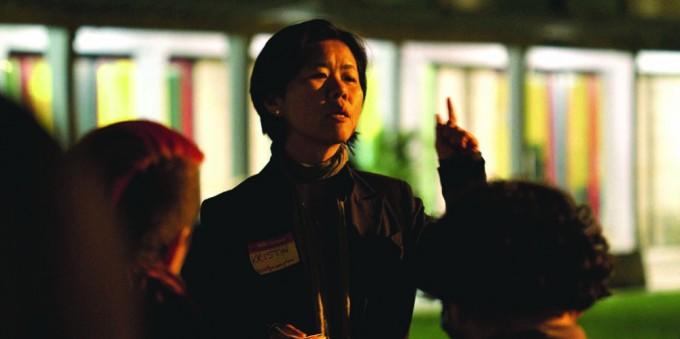 In January of that year, a woman reported being abducted at the corner of Yonge and Gerrard and put in a van by a group of six men before being taken to a separate location and sexually assaulted.
"There was a real sense of frustration," says Stephanie Guthrie, founder of Women in TO Politics and organizer of the Sept. 15, 2012, gathering.
"Women are usually pretty cognizant of their surroundings — [we're] trained from birth to be very careful when we're walking by ourselves, but at this particular time because of all these highly publicized sexual assaults there was an augmented sense of fear and self-monitoring."
Two weeks after Take Back the Block — and four weeks after the initial assaults — emergency town hall meetings were held, which led to Ryerson Security and Emergency Services launching an email service to notify students of security incidents on campus.
But while the new feature encouraged a more aware campus community, it couldn't guarantee it, as students could easily opt out from receiving the alerts.
Guthrie, a 2010 master's of communication grad, says that September 2012 did not necessarily mark a spike in sexual assaults, but more likely just a spike in awareness of the sexual violence that she says was commonplace on campus.
According to a 2013 resource guide put out by the Ontario Women's Directorate (in conjunction with the Ministry of Training, Colleges and Universities) 15 to 25 per cent of university aged women will experience some form of sexual assault during their period of study. Fewer than one in 10 of those women report it to the police.
On Nov. 20, 2014, the Toronto Star published a report titled "Canadian post-secondary schools failing sex assault victims," profiling students such as Jenny*, who was raped while living in a University of Saskatchewan residence building. Jenny's account told of how sporadic policy on campus led to a destabilization of her life after being sexually assaulted. In a constant struggle to have her claims heard, her academic career was derailed when she eventually dropped out of school due to stress.
... because of all these highly publicized sexual assaults there was an augmented sense of fear and self-monitoring
Presently, only four Ontario universities — Guelph, Brock, Lakehead and Western — have adopted a single policy to address sexual assault.
In response to the article, which reported just nine of more than 100 colleges and universities surveyed had a single policy to address sexual assault, Ontario's publicly funded colleges opted for a unified province-wide policy — a move supported by activist groups such as the Metropolitan Action Committee on Violence Against Women and Children (METRAC).
"When a report comes out, unless it gets media coverage, a lot of people don't read it. … I think that the reason most schools care now is for PR reasons," says Guthrie, who believes that institutional motivation was sparked by the "blockbuster Toronto Star investigation" as opposed to altruistic reasons.
On Nov. 26, Ryerson President Sheldon Levy addressed a message to students, faculty and staff stating that the university "does not have a single, specified policy on sexual assault – it has several. More importantly, the absence of a single policy is not the absence of a coordinated, supportive, response."
In the letter, posted to Ryerson Today, Levy provided links to several Toronto-based crisis centres. Ryerson-specific information included details on how to contact security, counselling, and the RSU sexual assault survivor hotline.
However, Levy acknowledged that Ryerson would be reviewing its existing framework on sexual assault as well as the policies of some of its peers. A week later, Mohamed Lachemi, Ryerson's provost, put out a letter informing the public that the university was officially reviewing its policy and that consultation would be headed by Heather Lane Vetere, Ryerson vice-provost students.
But in contrast to the colleges, Ryerson, like most universities, has opted to pursue individual policies on a per campus basis.
Vetere says that the different approach is because of the individual culture of universities, which are more effective operating independently as opposed to the publicly funded colleges in Ontario, which are more centralized and united by one faculty union.
"There is almost nothing that universities have unified policies on — from grading scales to appeal processes," says Vetere.
Despite Ryerson's pursuit of a unique Ryerson-focused policy, Vetere noted that her research draws on the work of fellow administrators at other schools and that the close working relationship between her and them will ensure "similarities" in the policies across the board.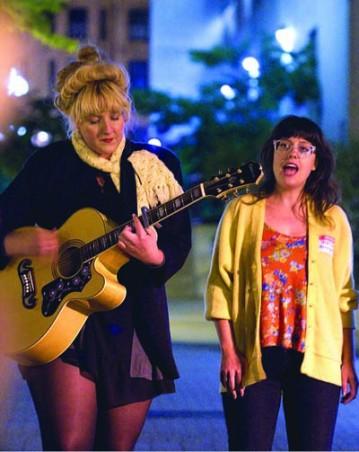 The university's approach is supported by Ryerson Students' Union (RSU) executives, with Pascale Diverlus, vice-president equity, noting that each campus demands a unique set of policies.
"Beyond having just two student representatives from RSU and CESAR I think it's important to include women of different backgrounds," says Diverlus. "Women with disabilities, racialized women, trans women — who are [disproportionately] affected by sexual assault and sexual violence — so when we are creating policies, we are thinking of them as well."
Vetere says her consultations started with front-line response at Ryerson — those who "handle, access and support survivors who come forward with a complaint," and had spiraled from there, putting her in meetings with faculty, counselors, security, student housing and others.
However, at the time of The Eyeopener's interview, Vetere said that her consultations with students were limited to a meeting with CESAR and a future meeting with the RSU, noting that on issues of further student representation she was going to take advice and direction from the RSU.
... because of all these highly publicized sexual assaults there was an augmented sense of fear and self-monitoring
Guthrie says that meetings solely with student government could be problematic, particularly in the formation of policy that can be made better by casting a large net across the student body.
"[Student governments] are maybe students who would have a better sense of the [complex] range of school services, so they wouldn't necessarily have the same confusion that the average student coming to try and report or seek support for one of these things might experience," says Guthrie.
Vetere says if she gets the recommendation that Ryerson needs, a separate, single policy for sexual assault — which she fully expects — which she'll draft it herself.
"My hope is a draft policy will be made available ….to the community to comment on and give feedback on before it is approved by the board."