Reading Time:
< 1
minute
By Annie Arnone
A Radio and Television Arts (RTA) graduate is facing robbery charges following multiple robbery incidents in Alberta.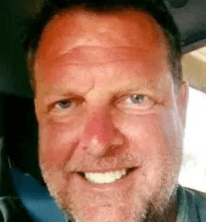 Steve Vogelsang, 53, was charged with two counts of robbery on Saturday morning around 3 a.m., where he was found in a hotel in the same area of the incidents, according to police.
Medicine Hat police responded to the scenes of two Alberts banks—Royal Bank of Canada on October 19, and Bank of Montreal on October 20, where Vogelsang "entered the business and demanded a sum of money before fleeting the scene with an undisclosed amount of cash."
Ins. Joe West said that Vogelsang passed a note over to bank tellers, demanding the money be given to him.
"There was no weapons seen or threatened with," according said West. "When he was arrested he was cooperative with the arrest, and was arrested with no incident."
The former Ryerson graduate worked as a former news director and sports broadcaster for CKY TV, now known as CTV Winnipeg.
Vogelsang is scheduled to appear in court on Oct. 26.