The information on this page is available as a downloadable PDF. Click here.
On Jan. 17, 2019, the provincial government introduced the Student Choice Initiative (SCI), which gave students the ability to opt out of certain fees that were previously mandatory in their tuition. The initiative will be in place for the 2019-20 and 2020-21 academic years, according to the Ministry of Training, Colleges and Universities.
If you're wondering what all of this means for you, here's a breakdown of frequently asked questions.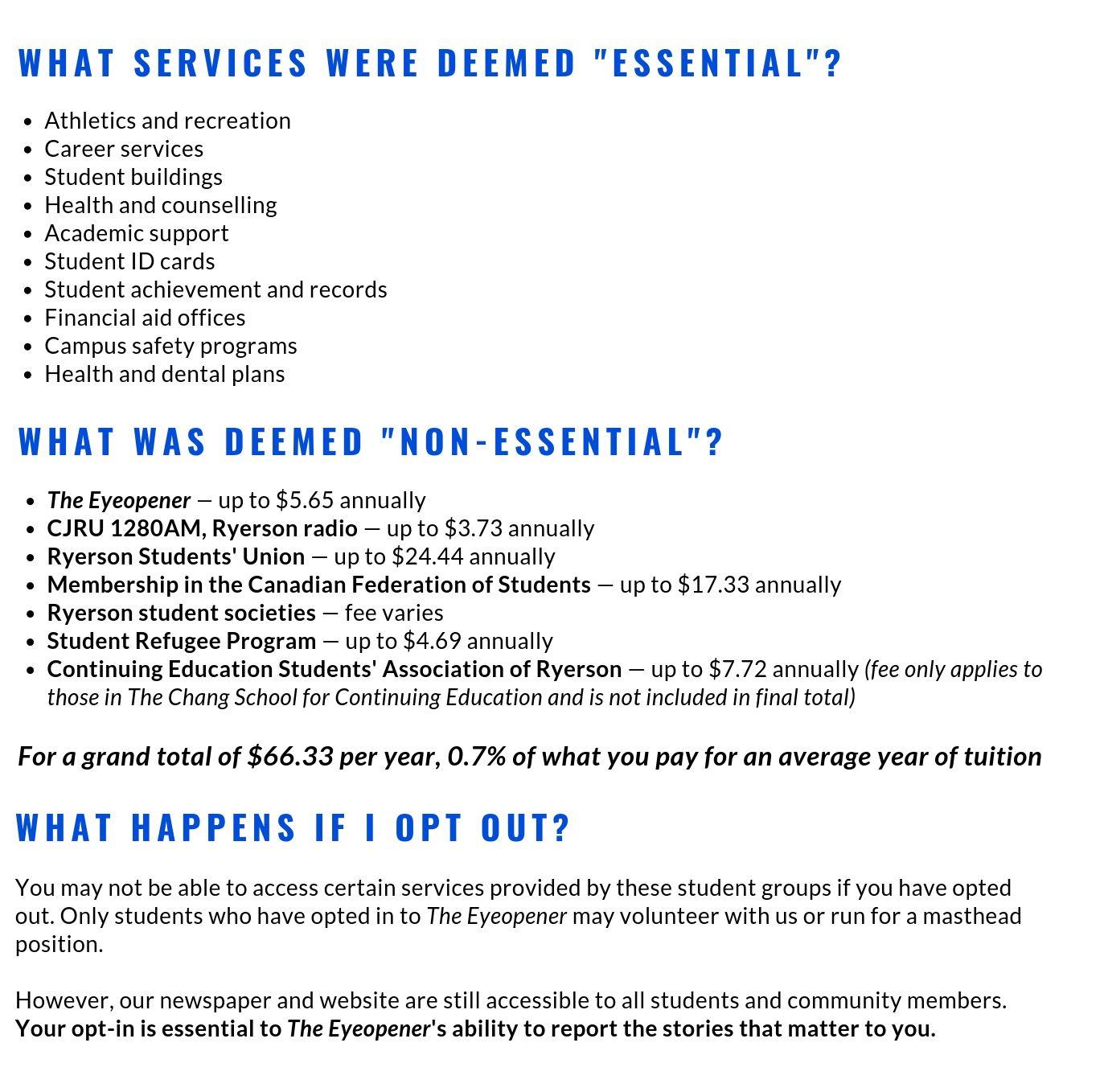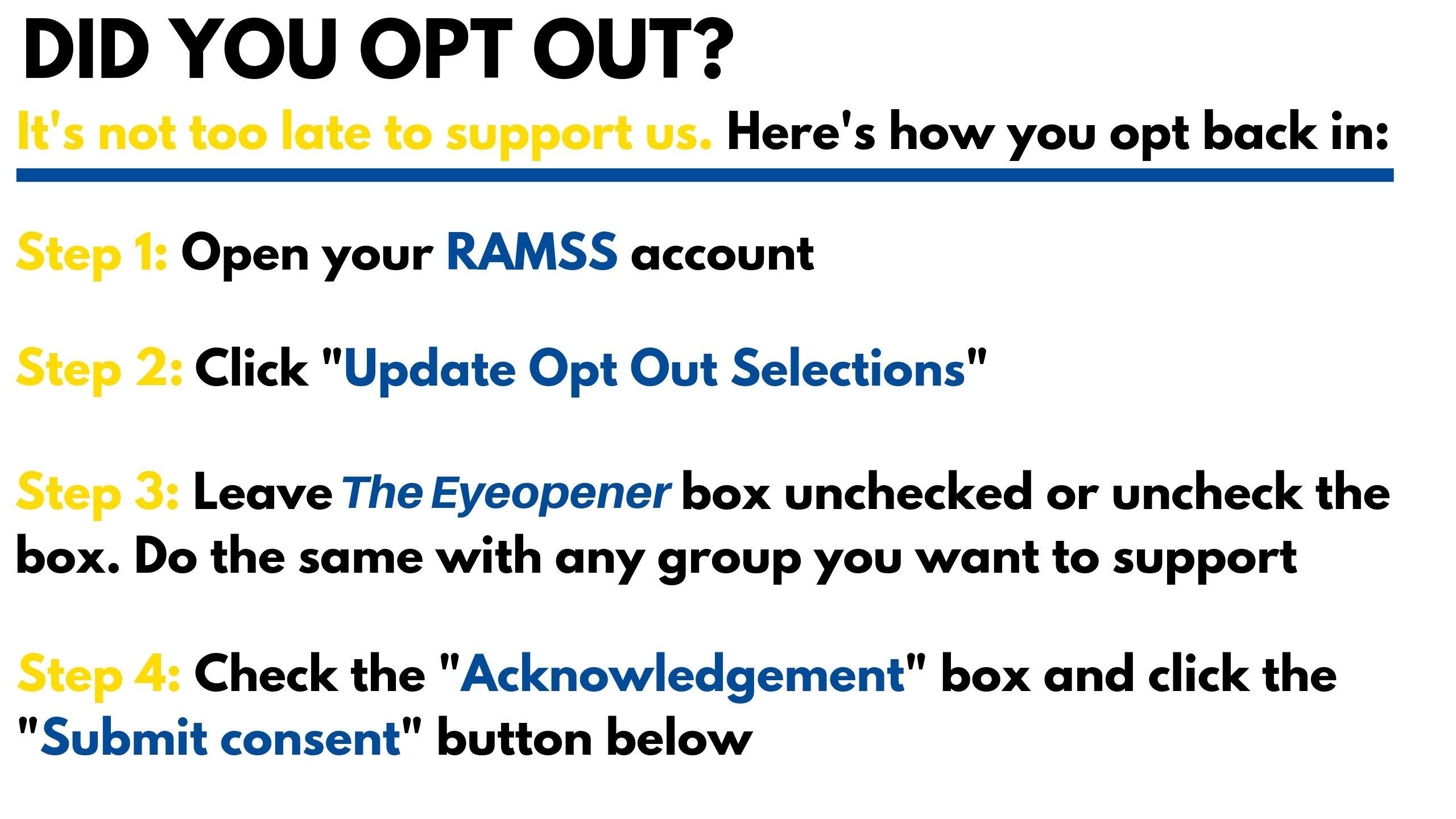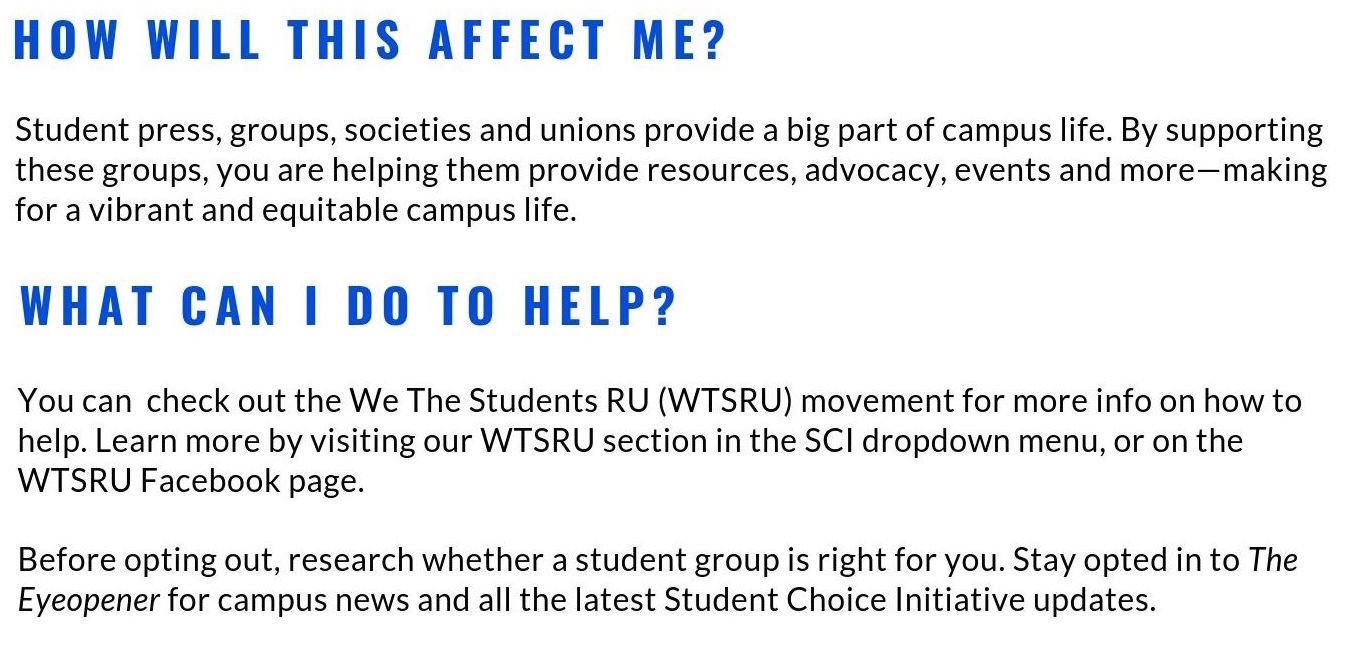 *The WTSRU section is currently in maintenance and will be up in the next few days.
If you see any omissions or oversights on this page, please get in contact with us at online@theeyeopener.com.