Reading Time:
4
minutes
By Nathaniel Crouch, Lidia Abraha and Skyler Ash
THE PEOPLE WE WISH WE WERE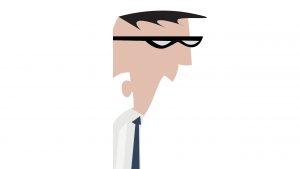 MR. CROCKER: CATCHER IN THE FEY
10.2/10, the live version did him no justice
The ear that grows out of the side of his neck complemented by the way his spine breaks when he screams "FAIRY GODPARENTS!" Iconic. We should applaud Mr Crocker—he not only knew about Timmy's pink and green fish but saw those fish and figured "meh, two fairies with the ability to alter reality to fit the wants of a child? I can handle that with a butterfly net." If there is anything to learn from him, it never stops trying. Even if your goals turn you into a raving lunatic with no hope of advancing your career, thanks for reminding us to never give up, Mr Crocker.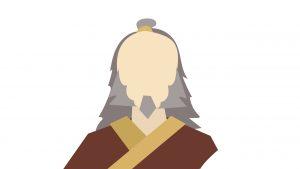 UNCLE IROH: DRAGON OF THE WEST
11/10, would rewatch Avatar again
So imagine Santa Claus was a living flamethrower. That's how iconic Uncle Iroh is. The man is the better pieces of milk and honey, reciting poetry and giving advice whenever it's needed and regardless of if it makes much sense. He taught the prince of complaining how to redirect lightning, he stopped a mugging and then befriended the mugger, getting him to pursue his dream of playing the banjo. Above all, Iroh taught me that to love someone, truly love someone, you must be willing to watch them fall, to remind them of who they are and to forgive them should they slip up. He's an important character, not many can go from fat to ripped and breaking out of a jail cell like Iroh.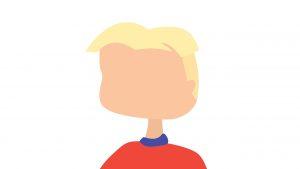 TINO TONITINI: LITERALLY A DEITY
12/10, Someone we should be but we can't be that perfect
Tino Tonitini is a badass bitch. The guy was tearing it up on every episode of The Weekenders. His signature blue shirt with a black stripe and simple slouchy khakis? Better than you'll look, even on your best day.
He was chilling on the beach with his friends, eating chilli dogs and then kickin' it at home with his mom, because Tino valued close, personal bonds like a good ass friend and son should. We could all stand to be a little more like this clown-fearing, comic-book-loving son of an actually wonderful single mother.
***
THE PEOPLE WE'RE REALLY GLAD WE AREN'T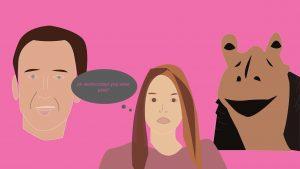 LINDSAY LOHAN: HELP HER
3/10. If we really are in the darkest timeline, she'll voice Ariel in a live-action Disney movie
Lohan is still looking for her long-lost twin sister when they got separated again after staring in The Parent Trap. She's had quite a run in the last few years, she lost a finger in a boating accident and wrote a poem to ISIS. We all remember witnessing her ascension and subsequent fall from grace, so forgetting all about her post-2011 is now standard. After seven mental breakdowns and a million dollars in plane tickets, you can now find Lohan on the top of Mt. Everest screaming into oblivion in search of someone to punch her in the face as she steals their kids.
NICHOLAS CAGE: FACE ON OR OFF?
5/10. Don't scream "BEES!" as you die?
Cage was never able to top his performance since he starred in National Treasure 2: Book of Secrets. Every movie he did after that was a flop, so he just quit acting altogether. We will all hold The Wicker Man on its own pedestal, very far away from every other movie. In all honesty, it's probably good you lost track of the asshole who guaranteed there won't be a good Ghost Rider movie 'till 2049. You can now find him working the night shift at McDonald's (though not in the daytime due to his shameful fall from grace) and screaming for John Travolta to get away from his wife. He hands out autographs from time to time, depending on the mood.
JAR JAR BINKS: MEESA HATE MYSELF
-100/10. Fuck him. Whatever you like about Episode 1, it ain't him
If you know a Star Wars fan or were alive for the 96th on-film death of Liam Neeson, you've definitely heard someone talk about Jar Jar Binks. All the CGI couldn't save possibly the worst thing to happen to a series, Binks has been a thorn in the side of anyone who's tried to enjoy "Duel of the Fates" without flashing back to the word "meesa". Binks can now be found as a plate of calamari in the Naboo system. He has the honour of having his head hung on every nerd's wall only to have them pepper it with darts.