Reading Time:
9
minutes
Poetry channels, pages and views are helping to redefine spoken word poetry. Jordan Currie reports on the benefits and the challenges of the art form's new accessibility
Sarah Kay's flowy cobalt blue dress was illuminated by spotlights as she performed the final stanza of her poem "The Type." At CBC's Glenn Gould Studio in September, Kay was on tour with fellow poet Phil Kaye. They're serendipitously both Jewish-Japanese poets with one letter separating their surnames, though they are not secretly married or related, as they explain in their poem "When Love Arrives." Seated in my aisle seat, I was mesmerized by Kay gracefully moving her arms to the rhythm of her voice. She looked out into the audience as if to ensure her words reached every individual. I recited the lines over in my head as she read.
"The Type" and I go way back. Staying up into the late hours of the night with puffy eyes as a doubtful 15-year-old, I'd marathon playlists from Button Poetry, a YouTube channel dedicated to spoken word performances. I felt healed listening to people I'd never met. One night, I would find a slightly fuzzy recording of "The Type" from 2013 on YouTube, which has since garnered 1.4 million views. It was love at first listen. Kay once described "The Type" as a "love letter to women"—the message being that women aren't muses for men or antidotes to their wounds. I cite it and Kay herself as my introduction into the world of spoken word.
The 340-seat venue was hardly Scotiabank Arena, but Sarah and Phil were rock stars that night. Audience members wore Sarah's merchandise, blue llama pins on their jackets, and carried around copies of Sarah and Phil's respective books. Instead of quiet snaps of support like a typical slam, we cheered each time they read a new poem. I heard whispers all around me of "I love this one!" like a band playing their hits at a concert. After those countless nights I spent online as a teenager, I was finally here in person.
Spoken word is poetry that can be defined as performance-based, sometimes accompanied by choreography or music, usually in front of an audience. Around Toronto, slam events include the BAM! Youth Slam for youth poets and the Toronto Poetry Slam, a bi-monthly competition located at the Drake Underground. At Ryerson, Poetic Exchange is a student group that hosts poetry workshops and slams on campus. They also travel to compete at tournaments such as the College Unions Poetry Slam Invitational (CUPSI). Poetic Exchange encourages beginners and those not familiar with spoken word to share their work, no matter their level of experience.
According to a study from the National Endowment for the Arts (NEA), nearly 12 per cent of adults (28 million) in the U.S. read poetry in 2017, a seven per cent increase from 2012. The 18 to 24 age demographic doubled in the amount of individuals reading poetry. BookNet Canada reported that poetry book sales increased 79 per cent in 2016, and units sold increased 154 per cent between 2016 and 2017. The NEA estimates that one of the main reasons for the increase in popularity is how much poetry is being viewed online.
Thanks to websites like YouTube, individuals who either couldn't or didn't attend poetry slams can experience them from the comfort of their bedrooms. Videos like Neil Hilborn's "OCD," Rudy Francisco's "A Lot Like You" or Jesse Parent's "To The Boys Who May One Day Date My Daughter" have acquired millions of views.
As poetry becomes more popular and accessible, viral poems on YouTube have helped amplify the voices of women, people of colour, LGBTQ+ community and other marginalized circles.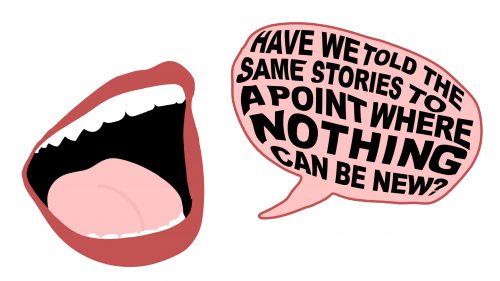 When Magda Uculmana-Falcon was eight years old, communicating her feelings was near impossible. After she told her mother she wanted to kill herself, she didn't understand why she had to sit down across from a therapist, an adult she didn't know, and talk about her problems.
Uculmana-Falcon discovered spoken word videos as a teenager on YouTube. Writing her own poetry made her feel less alone. It was the only way she could speak freely about what was on her mind. An authority figure tasked with fixing her problems made her speechless, but an audience of people just willing to listen made her feel brave.
She performed for the first time at the age of 17 and felt connected with the audiences she spoke to. When each of her performances were met with enthusiastic applause, she knew spoken word was for her. Poetry readings and slam events are typically filled with the sounds of clapping and snapping, with the occasional hums and cheers in agreement mid-performance. They let the poet know they should keep going. "I didn't feel like the people listening were judging," says Uculmana-Falcon. "It's kind of therapeutic."

Uculmana-Falcon left Ryerson, where she was studying English from 2015 to 2017, to pursue acting at the National Theatre School of Canada in Montreal. The same summer she left Ryerson, she performed a poem of hers called "Afro Peruana"—meaning an Afro-Peruvian woman in Spanish—as part of an exhibition in Toronto celebrating Latinx artists. The poem, which she also adapted into a short play, is about her struggles growing up Afro-Latina and the unique racism and isolation that comes with being mixed race. "My blood crosses borders," she wrote in her play. "I'm rich with history yet still no one understands the meaning of where I come from."
.
"On Button, I saw faces that looked like mine. I'm from a small town. There was one person who identified as gay. But I saw the poem "A Letter To The Girl I Used To Be" by Ethan Smith and I saw myself. There were nights where I would watch these videos and feel more human. I built a dream in my head to one day attend CUPSI, and I got that chance in 2017 with Ryerson"


Robert Molloy, third-year politics student
.
During her performance of "Afro Peruana," Uculmana-Falcon stood on the stage in front of a crowd and began to cry, being so immersed in the emotion of her performance, but she pushed through. Afterwards, a man, also Afro-Latino, approached her and thanked her. He said he knew the exact feeling of existing in an in-between space. "He was just like me. If someone could relate to it, I'm happy."
In a piece for +Collective Hub, Elissa Webster writes that live spoken word destroys barriers. "Marginalised communities are able to access an audience immediately without gatekeepers and without the additional layers of editor, publisher, casting agent, director—you can write it and then stand up in front of your own community and say it. People who don't often see their own ideas or opinions reflected in the mainstream media outlets have this opportunity to be heard."
Spoken word allows for any type of community to share their experiences. Uculmana-Falcon says she herself grew up ignorant of the LGBTQ+ community. "Coming from the Black and Latinx community, my family could be pretty homophobic. I didn't know anything about that community. It wasn't talked about."
But hearing the stories of queer poets helped her overcome it. Being an audience member proved to be just as rewarding as being a performer.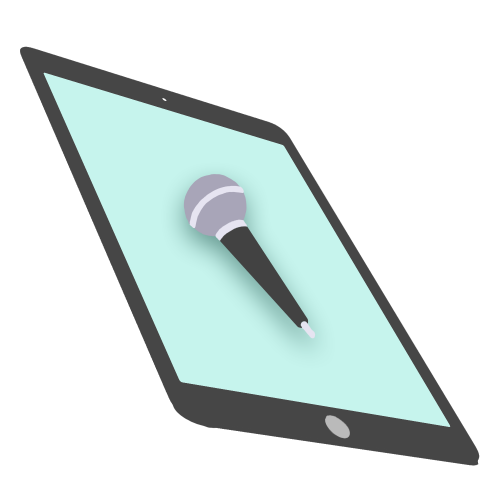 Performance poetry developed in the Western world with jazz poetry in the 1920s Harlem Renaissance, and a resurgence that took place in the '80s and '90s. Spoken word was generally perceived as too avant-garde to go outside its niche community and become a mainstream art form.
Online poetry places more emphasis on "free verse," referring to rule-free poetry without use of conventional rhyme or rhythm schemes. This kind of poetry was popularized in the 1880s and is associated with poets like Walt Whitman, E.E. Cummings and T.S. Eliot.
People are beginning to share their free verse poetry online that sounds more like short stories or monologues as opposed to Shakespearean sonnets or sestinas, which are forms rarely used in professional spoken word.
Because free verse is so malleable to the author, it's more inviting for those who are new to the art, because they don't have to abide by a strict set of rules to get started. One poet on a Reddit thread called the style "very personable and relatable." But despite that, it's not accepted by everyone. On the same thread, another user said free verse is "not poetry" and called it "pretentious shit." Many argue that without poetic conventions and structures, it doesn't qualify.
Button Poetry is a Minnesota-based organization that uses YouTube as its main platform, posting videos of poets and slam events to its channel of 1 million subscribers. Rupi Kaur, an Indian-Canadian poet, whose book milk and honey sold over 2.5 million copies, and who has an Instagram following of 3.3 million, is often attributed to popularizing the "Instapoet" genre on social media. The spoken word interludes featured in Beyoncé's multi-award-winning film Lemonade was written by Somali poet Warsan Shire. Online, those new to spoken word or too anxious to perform it themselves can still build their confidence by connecting with the digital community. It was exactly how I was eventually able to start reading my poetry in front of strangers.
I'm still a beginner, more comfortable being in the audience than on stage, but I've dabbled in the performance of my own messy poetry a few times. During those occasional readings in my hometown of Mississauga, the paper I read off visibly trembled in my hand and my voice wavered slightly. As I recited my own words about womanhood and my struggles with anxiety, I wasn't quite off book like the poets I admired. Still, I felt a rush when I stepped off the stage and heard the sound of snapping emerging from the audience. I'm no seasoned veteran, but the feeling truly doesn't get old.
.
"I first found spoken word through YouTube back in Grade 10 or 11. It was not like the poetry, my class was reading about in class—it was performative, it was personal and most importantly the stories were way more relatable. I found poems from Asian poets all across North America—it was surreal because strangers would slam about topics that were very similar to my life-experiences"


Archie Santos, mechanical engineering grad
.
Dale Smith, a poet and English professor at Ryerson, says the performative aspect of spoken word allows people to talk about their oppression in a way that is sometimes more effective than a written, academic argument. When someone presents a perspective to a live audience through poetry, they do not necessarily have to create the same reasonable arguments expected in print forms. "You're using your body to convey emotion in ways others may not have seen," says Smith.
But as much as spoken word provides refuge for marginalized individuals to voice their experiences, the issue of promoting the same ideas over and over persists.
In high school, Chelsea Tao was encouraged by her English teacher to continue with her creative writing and pursue performing. The now-ethics and law student at the University of Toronto finds solace as a queer Chinese woman in the poetry community. She knew that while she was nervous about being so vulnerable in front of strangers, her words wouldn't fall onto ears that would disrespect her, because of how supportive those spaces tend to be.
Eventually, she founded the annual poetry slam at Ink Movement Mississauga, a non-profit organization that hosts writing workshops and events for youth, with chapters in Hamilton and Montreal as well. She surrounded herself with people who looked and felt just like her, but while it was comforting, it conflicted her. At slams, everyone seems to agree with whatever is being said.
"As beautiful and as unbecoming as [poems] are, a lot of it kind of talks about the same contentious issues and perspectives," she says. "And a lot of it leads to the same viewpoints."
While every poet has unique perspectives and experiences, narratives tend to be repeated, making it difficult to leave feeling as though a lesson was learned or a thought was challenged.
This can be seen online as well: YouTube poetry channels pull up many works with similar subject matter on racism, sexism, gender, sexuality, identity and more. There are even similarities in the tone and structure. While the point of the community is often for marginalized individuals to express their experiences, Tao asks whether we've explored the same avenues too many times. "[Have we] told the same stories to a point where nothing can be new?"
Perhaps people aren't attending slams to "hear the other side," but Tao says that human beings have the tendency to "generalize too much," which can cause stories to lack the specifics needed to improve storytelling. It could even prevent poets with different viewpoints from entering the scene. "How do we make space for individuals who aren't in that poetic mainstream, and who might even disagree with certain stories … but who are marginalized individuals themselves?"
But she still believes if there's any way to have a discussion about acknowledging those differences, poetry is the medium best equipped to handle it because of its conversational nature.
Smith makes it clear, however, that there is a difference between ideas going unchallenged and art made specifically for a community. He turns to African-American poet Amiri Baraka as an example, who wrote specifically about the struggles of Black Americans in the 1970s. "He wasn't speaking to a white audience at all," Smith says, "He was trying to build up their confidence and give them a source of power." Sometimes, spoken word isn't to challenge or to convince, but rather to support and acknowledge.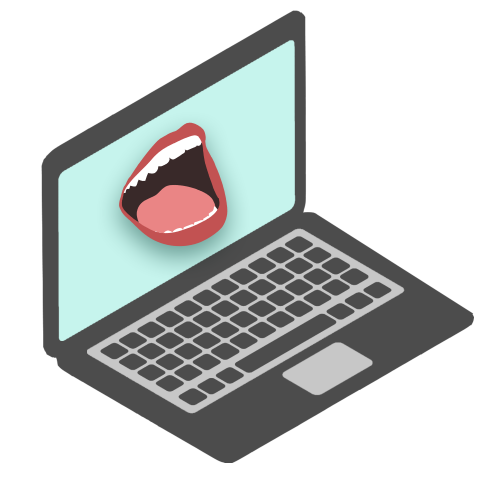 I walked out of the Glenn Gould Studio into the chilly September night, realizing poets like Sarah and Phil are just as valuable as highly esteemed authors and musicians. A sold out audience showed up. They likely had the same memories and connections with online spoken word poets that I had, and had come to watch their idols.
As Kay noted in a 2011 talk, not everyone owns a camera or can read music, but they can communicate and share pain. I never needed big fancy words or a booming voice to be heard. As Uculmana-Falcon says, poetry is a way for marginalized people to "get out all the shit you're going through. It's your diary out loud." For those living in the margins, there will always be someone to listen and snap in praise.