By Raneem Alozzi and Sherina Harris

The Ryerson Students' Union (RSU) voted to impeach the president of the union and elected a new one at board meeting Feb. 11.

After a first vote failed to pass the motion of impeachment for president Ram Ganesh, a second vote was called by community services director Cristal Hines and the motion passed with over two-thirds of the Board of Directors (BoD).

In the second vote, vice-president student life and events Edmund Sofo, vice-president operations Savreen Gosal and vice-president equity Karolina Surowiec voted to impeach Ganesh.

Ganesh abstained from voting on the motion.
Board members voted to remove the motions to impeach vice-president operations, vice-president equity and vice-president student life and events from the agenda.
New president elected
Following Ganesh's impeachment, student groups director Maklane deWever was elected president of the RSU in a secret ballot election.
DeWever received nine votes from the board. Faculty of Arts director Shehroz Shabbir and Faculty of Engineering, Architecture and Science director Alessandro Cunsolo each received six votes.
There were also two members who abstained from voting.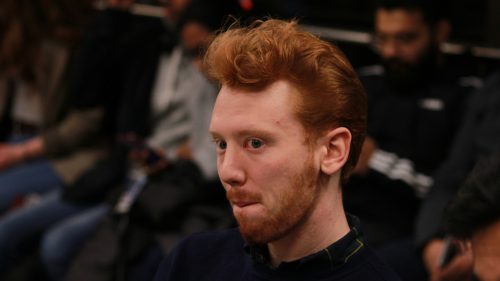 "Do I want to be president? No. Do I think I can do what needs to be done at the RSU over these next two and a half months? Absolutely," deWever said in a short speech before members voted.
"I think that a lot of important decisions need to be made."
He mentioned the RSU renegotiating their agreement with the university, "leading the quest for justice at the RSU," dealing with Doug Ford's cuts to the Ontario Student Assistance Program (OSAP) and "bringing this organization back to life" as his priorities.
Vice-president operations suspended
Vice-president operations Savreen Gosal was suspended pending investigation therefore stripping her of her signing authority and position of interim president.
Gosal will be a signing officer for a week until the signing authority is passed onto someone else. Several directors said they owe to the general membership to show a "change in power" and to implement that in some way.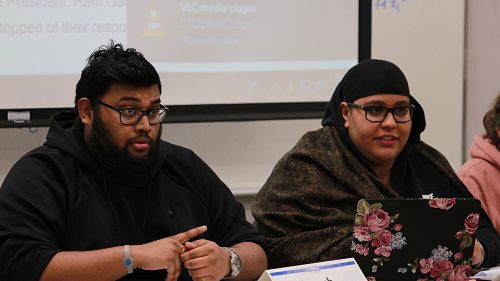 The board passed this motion against the RSU's legal counsel which advised that the board should table the motion until further research has been done into similar precedents.
Directors said it's hasty to impeach all the executives, based on the advice of their counsel. The RSU's legal representative Alexi Wood did not further clarify the reasons she shared with the board based on their position of privilege.
With regards to Gosal not being impeached Hines said the decision will help the RSU move forward with the financial audit and will provide a smoother process.
DeWever echoed Hines, saying that the board cannot confirm the current allegations against Gosal unlike the proof found against Ganesh.