Reading Time:
6
minutes
After leaving Ryerson, switching to Laurier and a change in perspective, Rams men's basketball point guard Tevaun Kokko proved his time away wasn't time off
Words by Libaan Osman
It was early June 2019 when Tevaun Kokko received a text message asking where he planned to play basketball for the upcoming year. Kokko had no idea.
The text was from Rams fourth-year guard Jayden Frederick, who had known Kokko for a couple of years through mutual friends and from playing in similar summer basketball tournaments. Whenever there was an opportunity to play basketball, Kokko would be on the court—and that's how the two met.
Just two years ago, Kokko was at Wilfrid Laurier University and one of the most prolific scorers in Ontario University Athletics (OUA). Before he joined Laurier, Kokko was expected to play at Ryerson for the 2015-16 season.
He would have joined a team that finished at the top of the OUA conference and was coming off their first-ever U SPORTS Final 8 tournament appearance. But with the roster and roles already established, it would've been hard for Kokko to see significant playing time that was up to his standards.
"Sometimes you're young, you think you have the answers"
Kokko found it challenging to adjust early on.
"My time here was like a deer in a headlight—so much [was] happening and I didn't know how to process everything," Kokko admitted. "When you're 18 or 19, everything is so bright."
Kokko lasted a few pre-season games, but after dealing with a nagging back injury he decided to leave Ryerson for Laurier right before the regular season began, as it was originally his first pick for university. Unfortunately, he didn't have the grades to get in.
Leaving Ryerson allowed Kokko to attend night school and improve his grades. He was accepted to Laurier for general arts in 2016.
That was everything Kokko could have asked for. He was with his high school friends, which he thought would make it easier for him to focus on both school and basketball. He thought he'd finally have a sense of community, which he felt he missed out on at Ryerson.
Right away, he was given the keys to a program that just hired a new head coach. The university allowed Kokko to run the show and he delivered, averaging 19.1 points, 4.5 rebounds and 3.0 assists per game while earning an OUA All-Rookie nod in his first season.
"I think that year was probably the [most fun] year playing basketball," Kokko said. "Being on a young team, I was able to play games where we're playing well and games where we're getting killed."
In his second season, he led Laurier to a 12-12 record and was named an OUA Second-Team All-Star, while ranking fourth in scoring. Kokko established himself as one of the best point guards in Ontario.
Unfortunately, his time at Laurier was cut short. Kokko struggled with his classes and the expenses of living away from home. Being on campus with tons of freedom and not much supervision caught up to him.
He left Laurier in 2018 and returned to Markham for what would be the most important year of his life so far.
But first, Kokko needed to pay off his school fees. He got a full-time job at UPS for a short period of time, followed by a job at a bakery, working from January to June.
The advice he got from some older colleagues gave him a new perspective on life, beyond just basketball.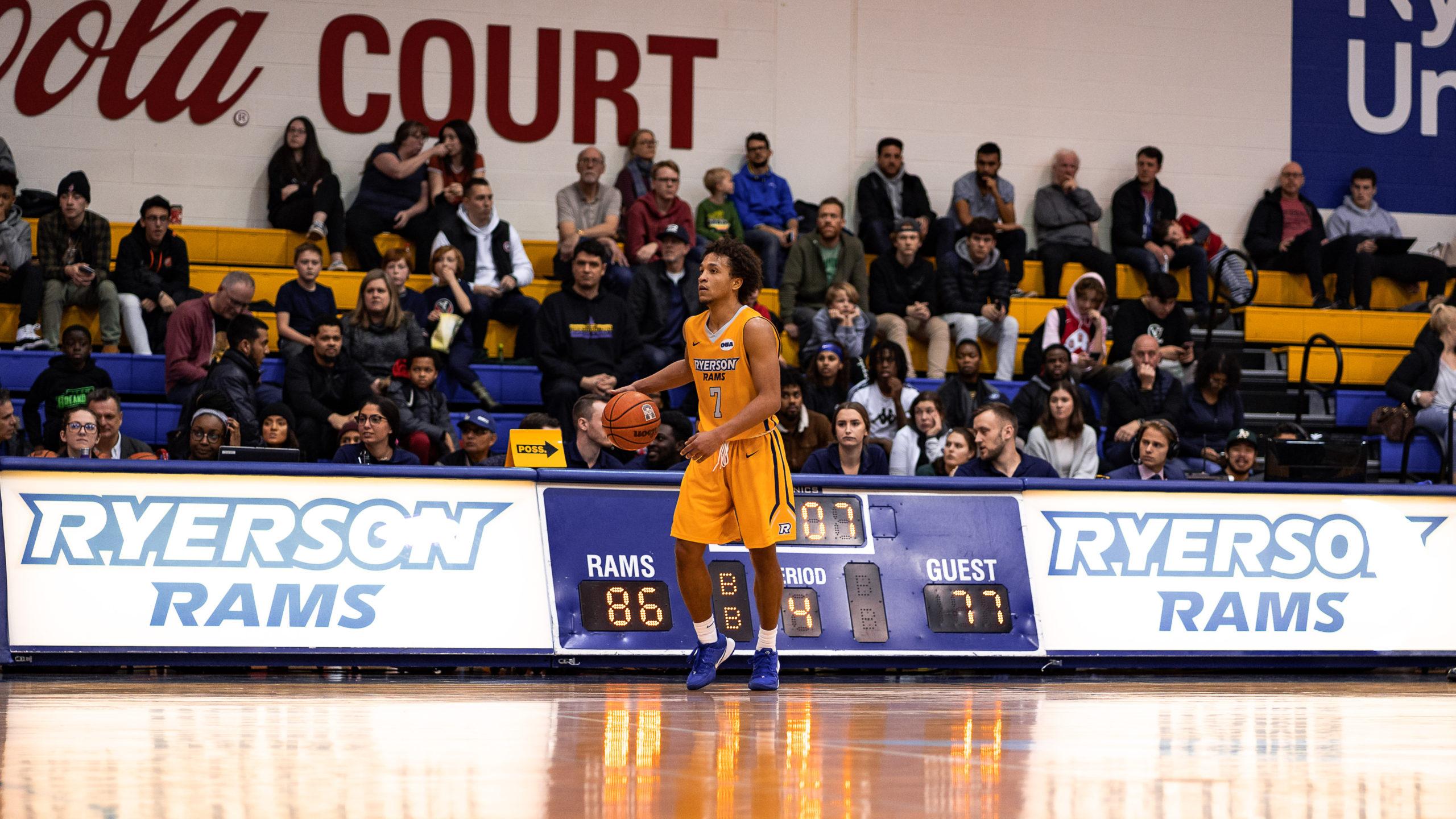 "They [didn't] have the option to go back to school and do things the right way," Kokko said. "That just opened up my eyes…they were like 'You're in school? Take that stuff seriously, you're a young man, you seem smart. You only live once.'"
During his year off, he welcomed the opportunity to grow and learned to value all that came with being a student athlete.
"Sometimes you're young, you think you have the answers…you're a little bit more naive and you're walking into situations without completely understanding them," Kokko said. "It gave me a lot of time to reflect and honestly just work on myself."
While balancing a full-time job, Kokko worked out almost every single day in hopes that another opportunity to play basketball would come his way.
"Basketball is the most important thing in my life other than my family," Kokko said. "Just having something to focus on and put your energy [into] that wakes you up in the day and [is] the last thing you think about before bed." This helps Kokko focus his energy on positive things instead of dwelling on the negative.
It didn't take long for schools to come calling. York University, University of Manitoba and others across the country were interested. This time, he knew he wanted to be close to home.
"I knew he [could] come in and have a big impact right away"
As the eldest of five siblings in a single-parent household, there were moments during his time at Laurier where Kokko felt obligated to be at home. His mother always told him not to worry, but being the older brother, he couldn't help it.
He wanted to stay close to home and shine right in front of his family. That's when Frederick texted Kokko on June 3 and asked where he planned on playing basketball. Kokko told him he wasn't sure until Frederick suggested he come back to play at Ryerson.
The team needed a point guard after fifth-year guard Myles Charvis' recent graduation, and Frederick couldn't have thought of any player better than Kokko to take over the position.
"I knew he [could] come in and have a big impact right away," Frederick said. "I knew the player he was."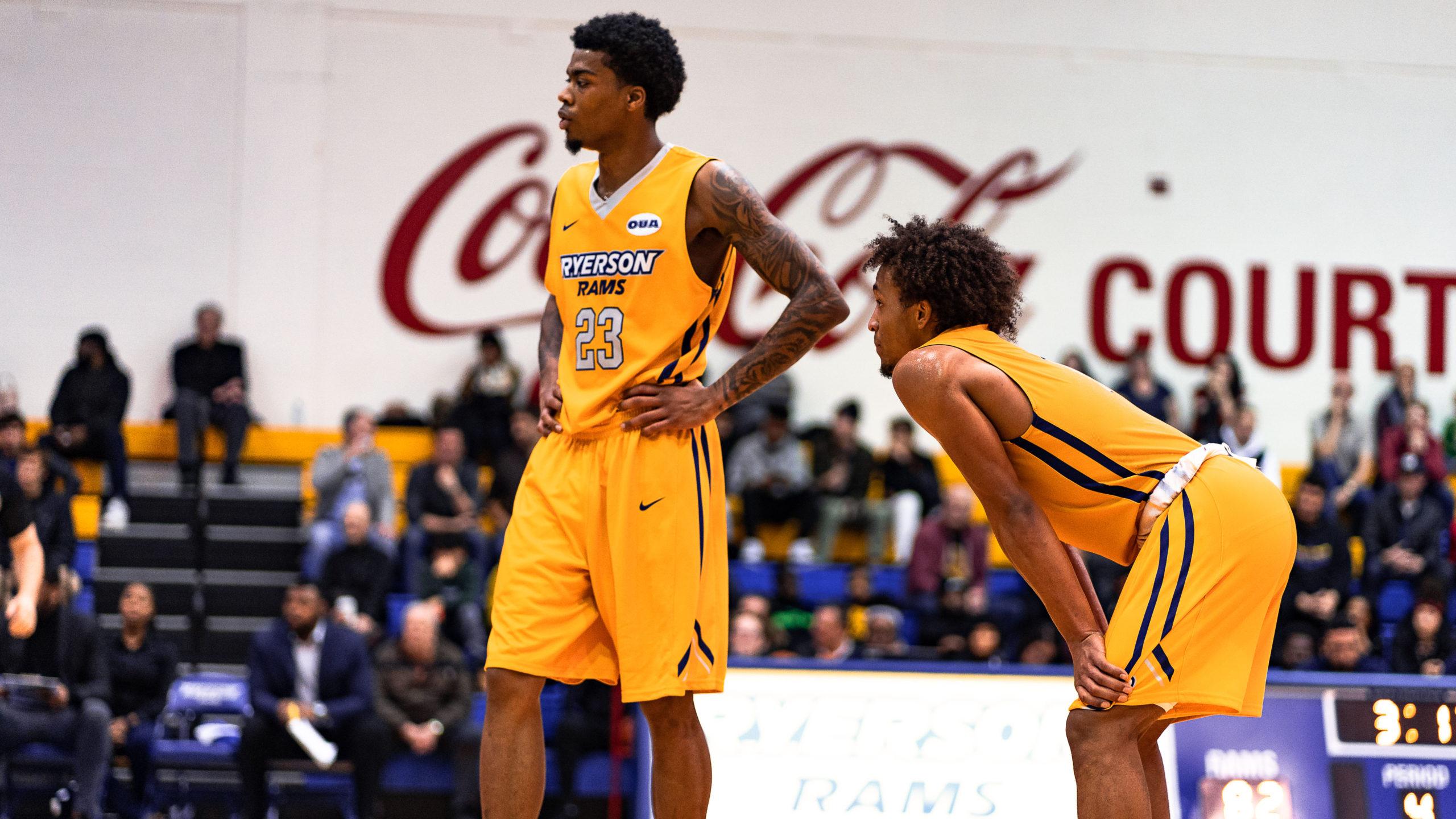 Frederick had already done his due diligence and spoke with Ryerson men's basketball head coach Borko Popic about potentially bringing Kokko on board before even reaching out.
Popic was instantly excited by the prospect. He knew Kokko was a proven player in the league and a former OUA All-Star. The coaching staff just needed to know if he was in the same shape as the player who once had an explosive offensive game.
Frederick texted Kokko Popic's email to get in contact. The groundwork had been laid.
Not too long after, Kokko texted Frederick on June 20 that he was coming to the team's night workout. It was time to see if those long hours invested working out would pay off.
"He killed [it] like I knew he would."
Kokko kept in constant communication with Popic. The only thing left was to enroll at Ryerson. He had to retrieve his high school transcript and be on top of application fees and deadlines.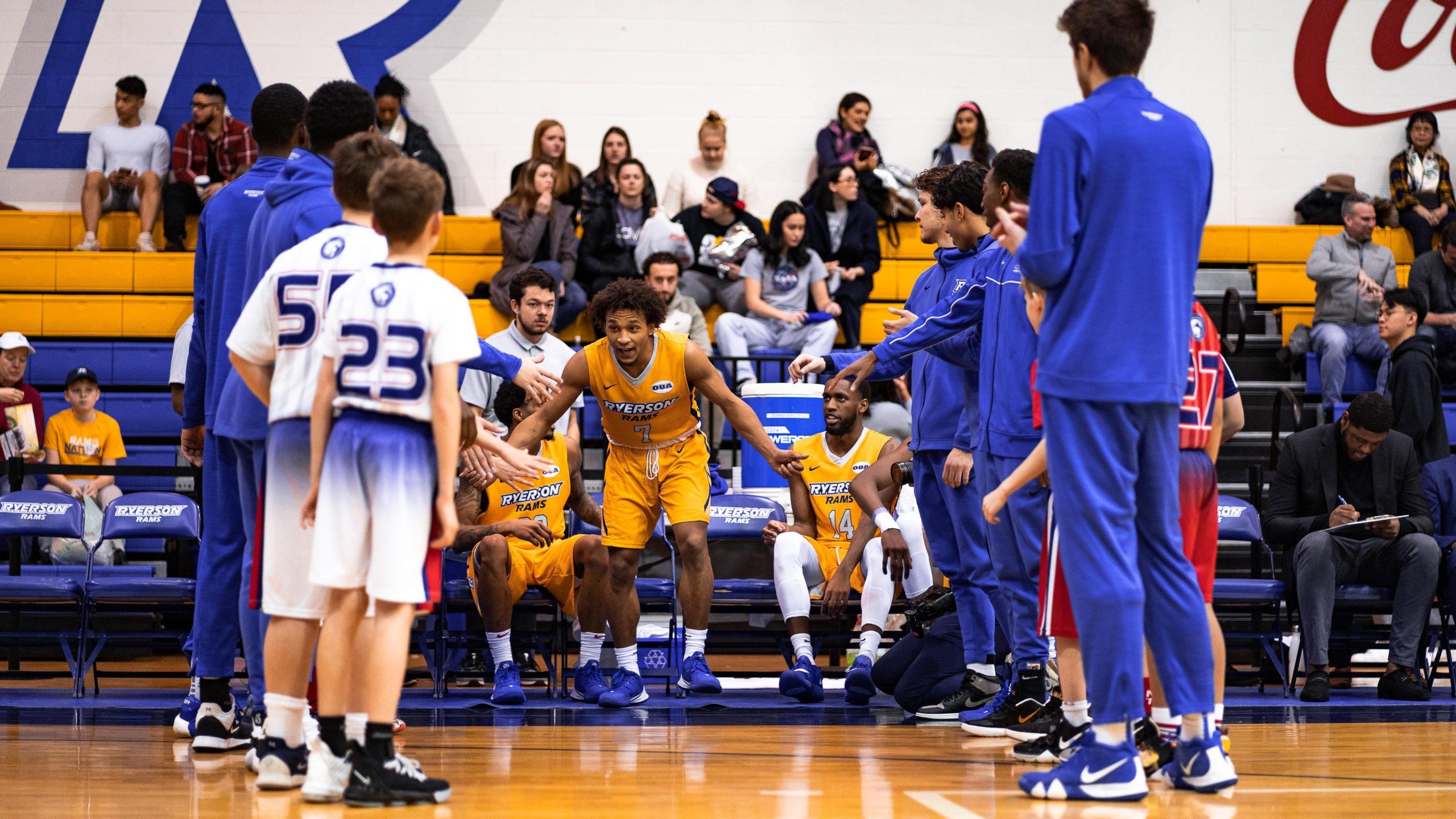 The team announced on July 24 that they were welcoming back the five-foot-eleven guard. It didn't take long for him to show he was still a special talent.
Through the first 10 games of the season, Kokko averaged 22.1 points, 4.1 rebounds and 4.0 assists while dropping a career-high 37 points on 7-11 shooting from three against York in November.
As of Jan. 13, he's ranked third in scoring, field goals and three points made across the OUA while ranking top 10 in the country in steals per game.
"I believe in a thing called 'Basketball Gods'"
The city that was all too much for Kokko back in 2015 is once again the place he calls home. Now much older and wiser, he enjoys being in a city like Toronto, having the ability to see his family in Markham and help out with whatever he can.
But most of all, he loves having his family in attendance. To him, it's a gift to have his sisters watch him. "My sisters play basketball. It's good to have that time with them," he said. "One day they're going to be older and remember the times when they watched me play."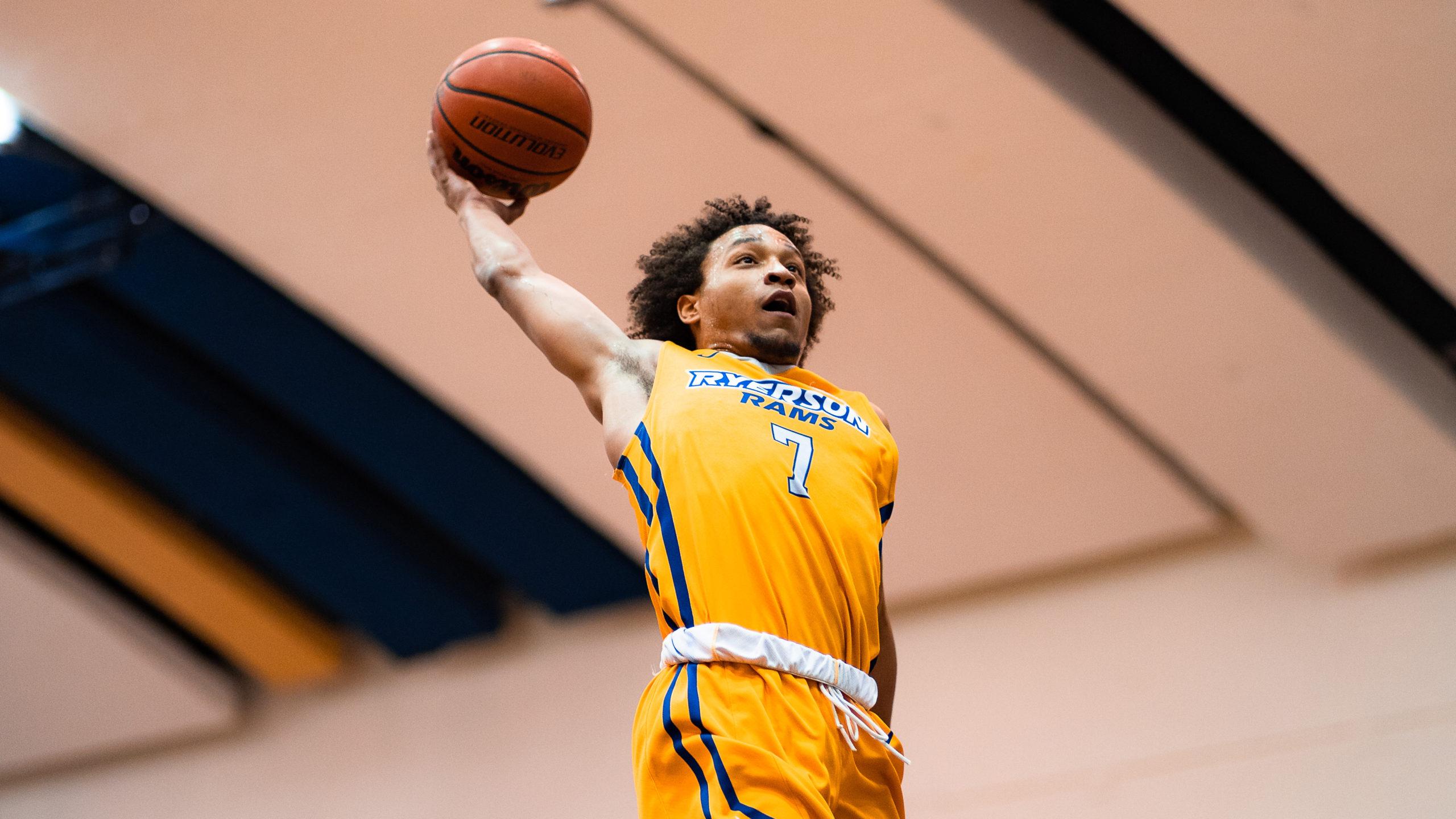 It's taken some time for the team to gel chemistry wise. Through the first 10 games, they were 5-5 and fourth in the OUA Central Division standings. The slow start is generally attributed to injuries and a massive roster change that welcomed in nine new faces.
Starting the new year with wins against McMaster and Western, two top-ranked teams in the country, Kokko believes the best is yet to come from this Ryerson team as he looks to help lead them to the U SPORTS Final 8 tournament for the sixth straight year.
"I believe in a thing called 'Basketball Gods,'" Kokko laughed. "Some people do, some people don't. If you do things the right way and you're genuine about it, eventually things will work out."