By Madeline Liao
Photos by Jes Mason
Toronto Metropolitan University (TMU)'s Artspace Gallery is hosting an exhibition from the Black Creative Research Residency. Until Oct. 15, the gallery is highlighting the work of Shaya Ishaq, the artist in residency, alongside three TMU students in an exhibition titled Knowable Archives / Unknowable Vessels.
The student research assistants were third-year journalism student Daysha Loppie, second-year film studies student Nala Haileselassie and creative industries graduate Carianne Shakes.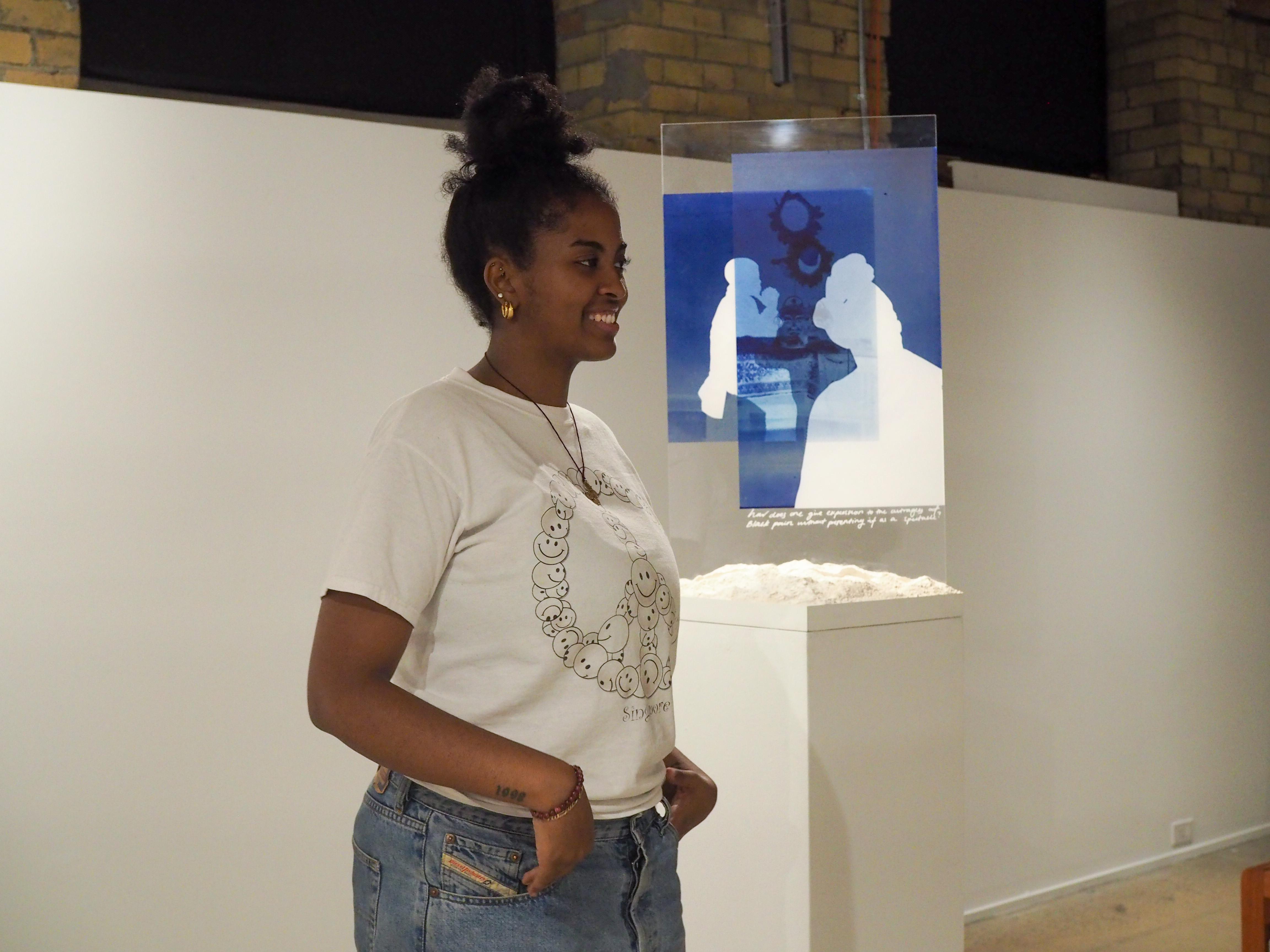 From February to August of this year, the students joined Ishaq and studied historical records and documentation of capitalism and abolition. They explored the histories of Black creative knowledge production and optical allyship through the legacies of David Drake and Josiah Wedgewood, focusing on the material objects they left behind.
Drake was an enslaved potter from Edgefield County in South Carolina. He is known for engraving his name, poetry and Bible verses on his work during a time when his literacy was illegal due to anti-literacy laws in the United States. The group also researched Wedgewood, a British potter, and the Anti-Slavery Medallion he manufactured for the Society for Effecting the Abolition of the Slave Trade, an abolitionist group that lobbied against slavery in British colonies.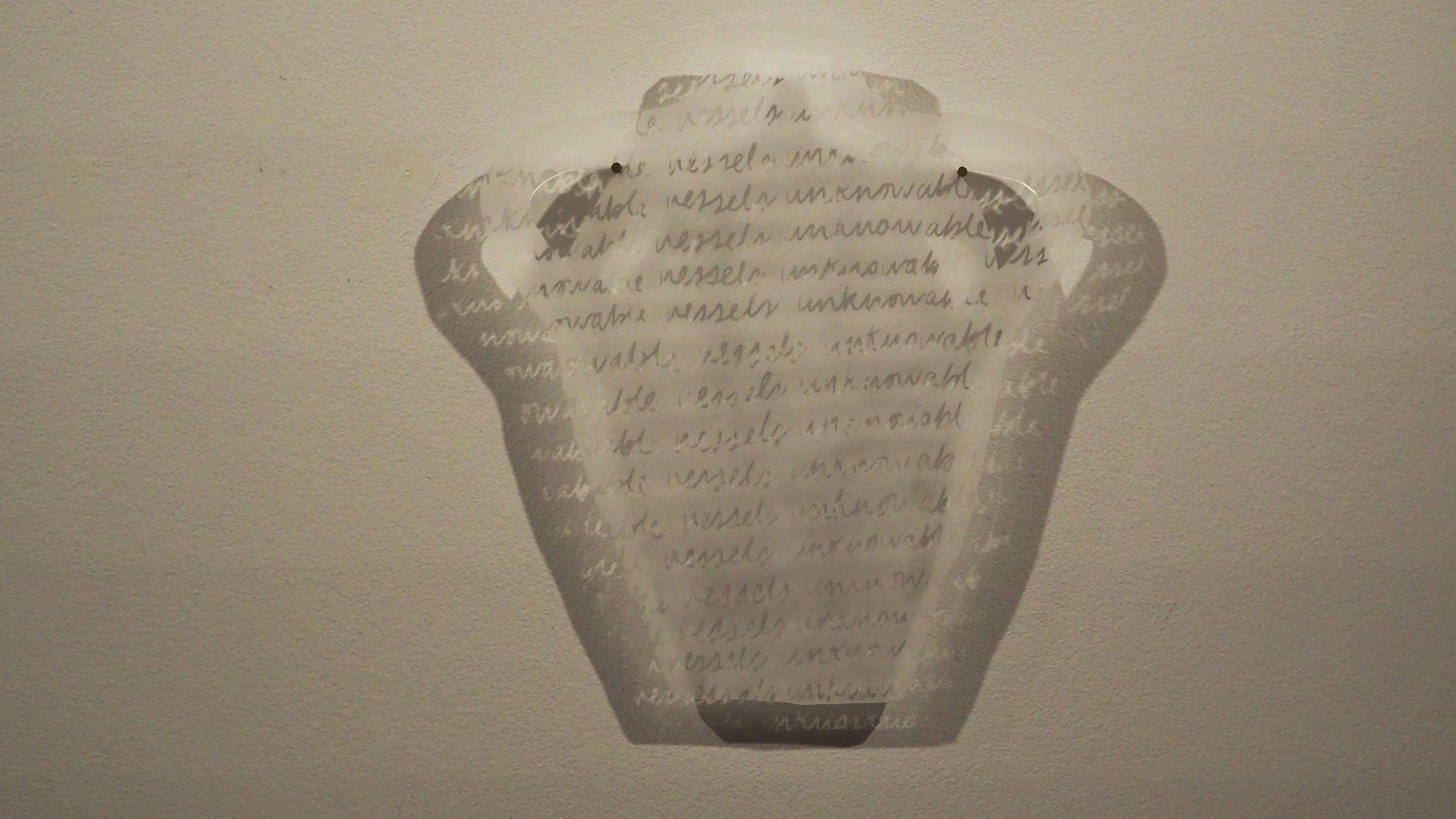 Ishaq said she based the residency on these two figures because while historians have studied them individually, she was interested in looking at the legacy of the material objects the two created during their time and reading them through a contemporary lens.
"I was curious [as to] how [I could] look at these two particular narratives without necessarily over-simplifying them to try to find links," she said. "I think there's something to be uncovered between both of them."
"There's rarely opportunities specifically for Black students at TMU"
This residency was developed and intended for Black students at TMU and funded primarily by the Student Initiative Fund's Black Initiative Fund. Each student had the opportunity to create an art piece based on their research in partnership with the Design + Technology LAB at The Creative School.
"There's rarely opportunities specifically for Black students at TMU," said Haileselassie. "It was a very unique opportunity and something that I've never seen the school even attempt to do."
However, in mid-August—right in the middle of the residency's production process—The Creative School let go of the gallery manager Josh Vettivelu, which Hailselassie said was "almost a total disruption." According to Vettivelu, The Creative School notified them that the School of Image Arts would be pulling funding from Artspace TMU and dissolving the gallery manager position altogether.
"The School of Image Arts made budget priority decisions and decided to apply resources in other ways," the university said in an email statement to The Eyeopener. "Alternative options for the future are being looked at and no decisions have been made at this time."
After Vettivelu was laid off, the residency had to push for them to be reinstated in order to oversee their exhibition that was opening in September, according to Loppie. "We [had] to invest more energy to fight for something that shouldn't be on our claim as we [were] trying to do this work and create," she said.
Vettivelu noted that while the residency was critiquing the history of marketing and allyship, the institution they worked in mimicked those same concepts, "not even through maliciousness [but] through negligence."
They said they wonder what will happen next, now that the program and gallery has established a reputation as a safe space. "There's a big question of [if] you can continue safety, and stuff like that when people have said none of this counts for anything," said Vettivelu.
Throughout all the challenges and achievements the group has faced, they described the residency as something that has shaped their lives, both as artists and as individuals.
"Just in general being able to work with intelligent, brilliant Black women is the best thing," said Haileselassie. "I think we'll all cherish it for the rest of our artistic careers but also just [in] life."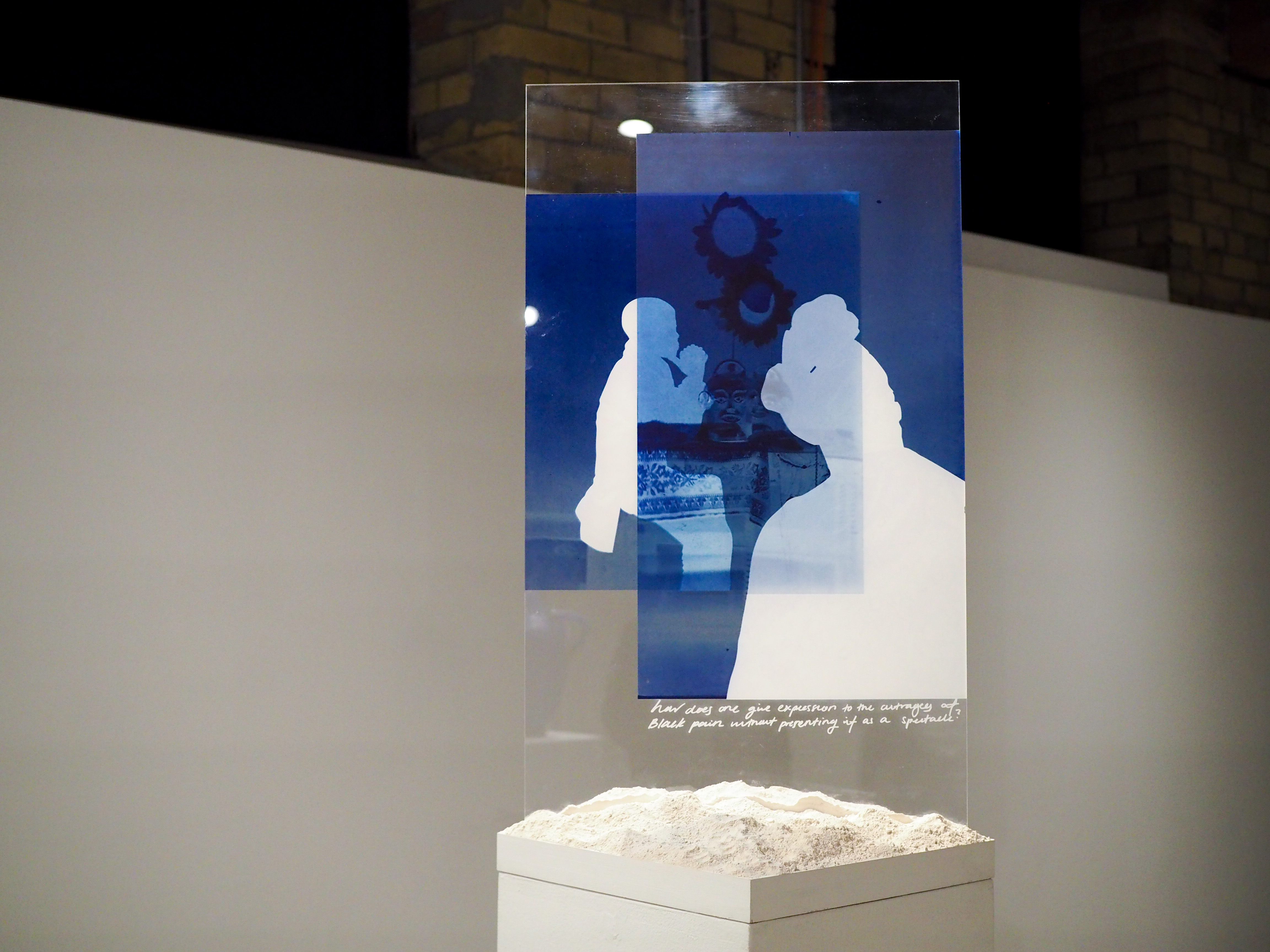 Throughout the process, the group worked together to formulate how their work would reflect the research they had done in previous months. Ishaq expressed how as a mentor, she went into this residency knowing there weren't specific answers to the research questions, but was ready to come to conclusions for herself as a researcher. Some of the group's driving questions covered how Black suffering has been used to market institutions and brands, plus the implications of political mass production.
"I think we'll all cherish it for the rest of our artistic careers but then also just [in] life" 
"It was interesting to see where everyone made their own way to what tendril of ideas would be closer to their heart," Ishaq said. The whole process, from research discussions to working in the lab, was collaborative and gave the students a chance to learn without the pressure of being graded.
"I think one of the aspects of the research process that [was] really instrumental and guiding me towards what I've created for the gallery [was] having a safe, dedicated space to discuss these really complex and sometimes painful topics," said Loppie.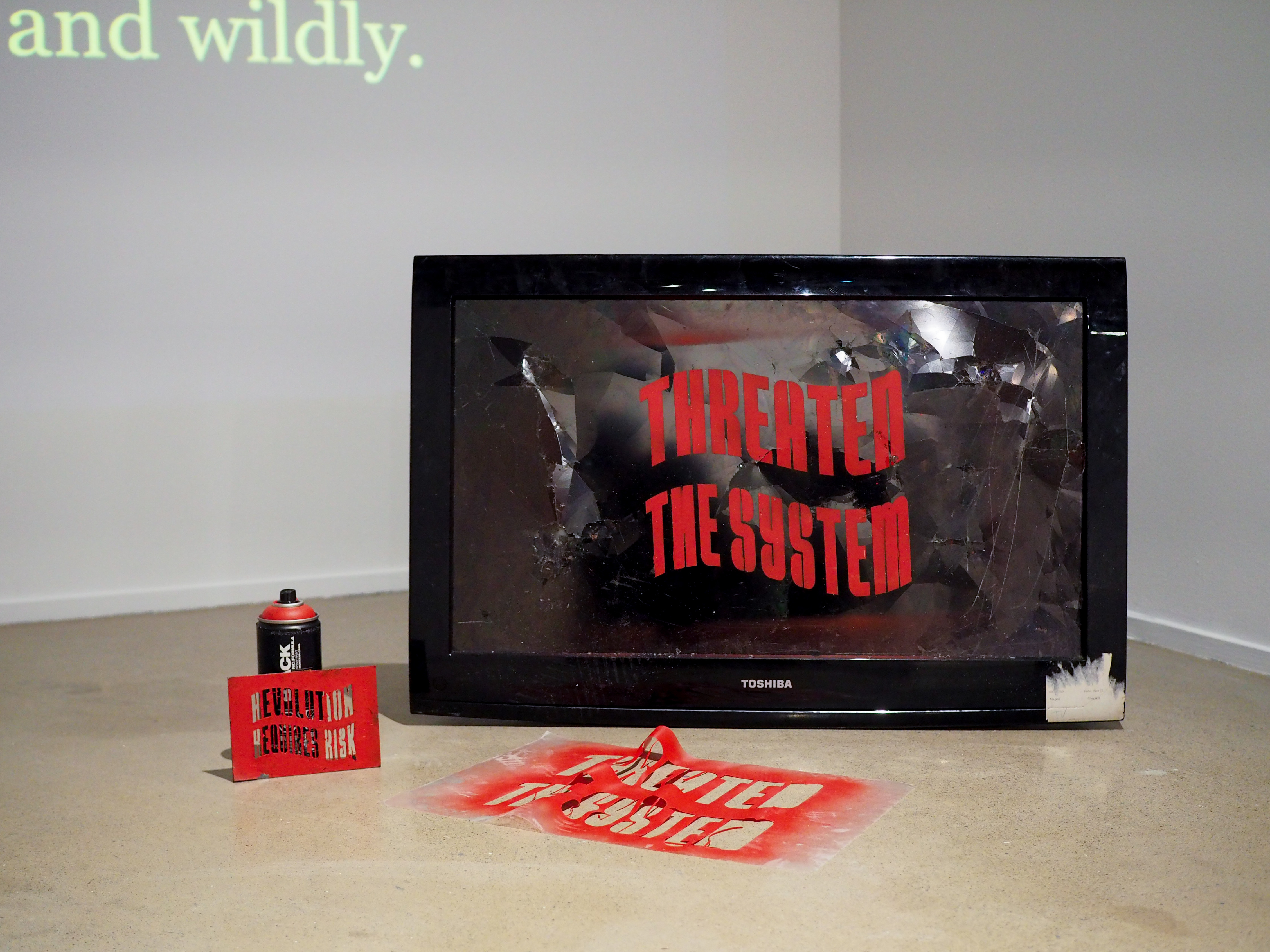 She explained that the residency and Artspace, with the help of Ishaq and Vettivelu, implemented trauma-informed and anti-opression approaches that allowed her to divert her energy into "dreaming and creating and imagining." She said that this is hard to come by, especially when many institutions often speak about these ethics but don't necessarily put them into practice.
"I think it's important that while yes, this was a program for Black artists, that the people directing it and supporting it, if not Black themselves, have sensitivity and care," said Loppie. "Moving forward, especially with other initiatives that may happen at TMU, there needs to be some way of ensuring that the people who are directing [and] supporting also replicate the energy that we experienced."
In addition to the gallery exhibit, the residency also has a documentary about the artist's experiences and work, premiering on Oct. 1. The documentary is part of Nuit Blanche, a contemporary art event in the Greater Toronto Area.