By Daniella Lopez
Visuals by Denise Xiao and Konnor Killoran
As he joined a Zoom call with his coaches in March 2022, Aaron Rhooms didn't expect what was coming for him. He assumed the call would discuss his season—what he thought he excelled at and what he could improve upon.
Yet, the second-year business management student, who was busy studying accounting just moments before, was now being told some of the best news a first-year athlete could hear.
"You won Canadian Rookie of the Year!" his head coach David DeAveiro told him. As his mind was still preoccupied with his earlier studying, he couldn't believe what he was hearing.
"Sorry, what did you say?" he questioned both DeAveiro and assistant coach Jeremie Kayeye.
They repeated the statement.
Wow was the only thing the Toronto Metropolitan University (TMU) Bold basketball player could think as he sat in shock in his bedroom for the next few moments. When it finally registered, he raced downstairs to tell his mom the good news. Much like her son, she was also in shock but Rhooms recalls her face lighting up upon the realization. The following moments consisted of Rhooms running around his house, screaming with joy.
"It meant a lot," he says of winning the 2022 U Sports Rookie of the Year. "It was definitely a testament to all the work I've put in. A testament to the sacrifices not only I made but [to] my family, teammates and coaches for having faith in me."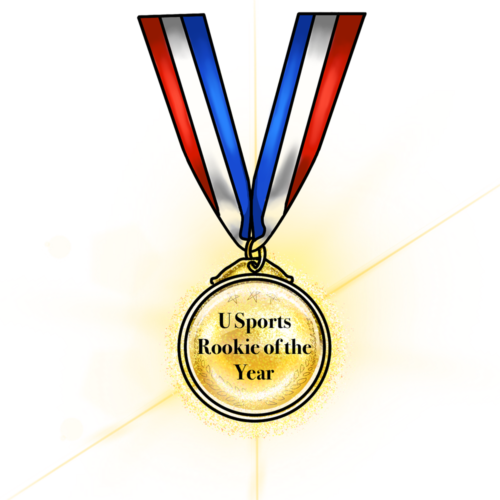 U Sports is the national governing body of university sports in Canada. In the 2021-22 season, there were over 14,000 student-athletes nationwide, according to the organization's annual report.
Rhooms became the first player in TMU men's basketball program history to win the award. Since winning the award, Rhooms' goal of playing basketball professionally has only solidified.
"I've always had the dream but last year was a realization [that] it could actually happen."
Rhooms remembers running around on a basketball court when he was as young as five-years-old. By the time he turned nine-years-old, Rhooms started playing competitively with the Oakville Basketball Club, a local league.
But standing five feet 10 inches tall at nine-years-old didn't alleviate young Rhooms' nerves at tryouts. After all, it was still his first time in a competitive environment. Yet, he soon realized that his skills gave him an advantage over most of the kids there.
While Rhooms felt confident at his extracurricular basketball club, things changed in high school. Rhooms recalls that his teammates at St. Martin Secondary School in Mississauga were "taller and faster" than he ever experienced.
In his first game with the Mustangs—his high school team—he scored 27 points. The hesitation of not being good enough quickly faded as Rhooms knew he belonged on the court. Throughout his four years with the team, they had their ups—like being ranked second in the province—and their downs—like COVID-19 forcing an early end to their season.
"It ended on a bad note but the first few years were pretty good," Rhooms said.
When he finished high school, Rhooms' goal was to play on a Division I (D1) basketball team in the United States but the pandemic made it difficult as he couldn't visit different schools and reaching out to coaches was tough. D1 is the highest level of collegiate athletics in the United States, sanctioned by the National Collegiate Athletic Association (NCAA), the organization that regulates student-athletes in the U.S.
Only 3.5 per cent of high school students will continue playing basketball in the NCAA. The percentage drops to one per cent when looking at D1 schools, according to the organization. The percentage of athletes playing at D2 and D3 schools is also low.
Of the small percentage of athletes who make the jump from high school to post-secondary athletics, the adjustment period is difficult, say the authors of the 2015 book Student Leadership Development Through Recreation and Athletics. According to the book, student-athletes have to "balance athletic, academic and social demands of the college experience."
While he knows it's rare to make it to the NBA, with all his experience and accolades at just 20-years-old, Rhooms' desire to play professionally after graduation is only getting stronger—and he feels his dream is slowly becoming more of a potential reality.
For some student-athletes, their entire lives revolve around their sport. They spend hours practicing, reviewing footage and travelling for games, all while maintaining their studies. University sport provides a space for these athletes to determine whether they wish to pursue their sport as a lifelong passion or continue another path. Making the life-altering decision can be tough but some TMU athletes value their time within their varsity programs that allow them to develop and discover themselves both with and without their sport.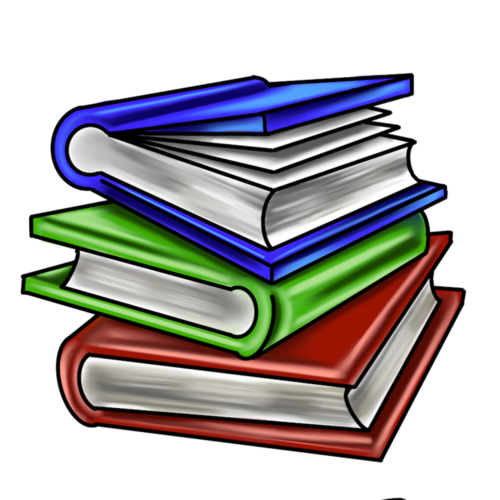 The decision for athletes that choose to let go of their sport isn't linear. Whether it be the lack of available opportunities for graduating student-athletes, the uncertainty sport brings or simply the lack of desire to continue playing the game, many athletes usually retire after graduation.
In the U.S., most student-athletes don't continue their sport post-graduation either. According to the NCAA, only two per cent of athletes will make it to major professional sports leagues such as the National Basketball Association (NBA), the National Hockey League, the Women's National Basketball Association (WNBA) and Major League Baseball. For the NBA specifically, only 1.2 per cent of athletes will make it from the NCAA. In U Sports, the number shrinks: there hasn't been a U Sports athlete drafted by the NBA since William Njoku in 1994, who played for Saint Mary's University in Halifax, according to the NBA Advanced Stats draft history.
However, the creation of new opportunities has made the pipeline from student-athletics to professional sport somewhat easier. In 2018, the Canadian Premier League (CPL), a professional men's soccer league and U Sports announced a partnership where CPL teams would draft the top soccer talent from Canadian universities. The student-athletes would play with their respective universities and once drafted, play in the CPL during the spring and summer before being eligible to return to their universities. Two TMU players have been drafted—Ameer Kinani in 2023 and Jacob Carlos in 2022.
A similar partnership was announced in 2019 between the Canadian Elite Basketball League (CEBL) and U Sports, allowing CEBL teams to sign two U Sports athletes during the summer and help them develop their skills. Rhooms was the only TMU player to be selected in the regional round of the draft in 2022.
Leagues like the CEBL are stepping stones for many basketball players, says DeAveiro. He notes the goal for most young male basketball athletes is to make it to the NBA.
"We've seen some guys go from the CEBL to the NBA. We've seen some guys in the CEBL go to Europe and then from Europe to the NBA. So there's many different pathways," says DeAveiro.
But these professional opportunities are often just for male athletes and female student-athletes aren't as lucky. There are only two professional female sports leagues in Canada—the Premier Hockey Federation and the National Ringette League. None of them offer a similar student-to-pro pipeline like the aforementioned men's leagues. If women want to continue their sport, playing overseas or trying out for Canada's national teams are often the only options. Though a professional women's soccer league in Canada is set to launch in 2025. Despite efforts like Title IX in the U.S., which mandates that schools provide equal opportunities for men and women in sports, the disparity between male and female professional athletes is drastic.
In all, the difficult decision of whether to continue their sport professionally after graduation hits home for some TMU student-athletes. Whether they go pro or not, athletes say the opportunities that post-secondary sport provides, both on and off the court, will shape their lives physically, socially and mentally.

Jyoti Ruparell doesn't consider herself to be the most athletically-inclined person and she especially felt this way as a little girl. She described herself as "the bigger kid" and because she was always picked last in gym class, she didn't believe she was athletic.
However, things began to change the first time she picked up a volleyball and played the sport in gym class at her elementary school in Okotoks, Alta. While Ruparell can't exactly remember how it felt when trying the sport for the first time, the introduction of volleyball in her life made her love for the sport slowly grow.
Around the same time, the now fourth-year graphic communications management student began dipping her toes into more sports like basketball. By the time seventh grade rolled around, Ruparell decided to try out for all the sports teams her school offered. At the tryouts, she recalls her peers looking at her funny, indirectly saying why are you trying out? Nonetheless, she made the teams for every single sport—volleyball, basketball, track and field and badminton. By the eighth grade, Ruparell realized that she wanted to play sports competitively and began joining leagues outside of school.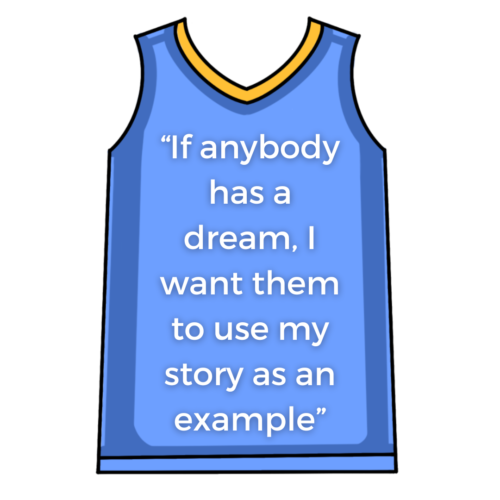 Her first experience with competitive volleyball was with Ace Volleyball Club in Calgary. As a first-year player, she says it was "tough and scary" and remembers how the team had to overcome a lot during that season, such as conflicting personalities between some players and coaches. Yet, she recognizes the club ultimately laid the "groundwork" for her to fall in love with the game.
"I saw the light at the end of the tunnel [which] was continuing to play the sport I loved but maybe not with them."
Ruparell bounced around from clubs until her under-17 (U17) year, where she found a home with the Junior Cougars, part of the Mount Royal University Cougars Club program. Because she was born in September, Ruparell could still play U17 the following year and joined the University of Calgary Dinos as part of their junior program.
"My goal was to make that team and play for that team…They took me from someone who was struggling in certain areas of my game and developed me into a more well-rounded player."
While young female volleyball players like Ruparell may have the opportunity to join extracurricular leagues and play on their university's teams, they have limited options if they want to pursue the sport professionally after completing their post-secondary education.
The National Beach Volleyball League and the Canadian Volleyball League are the only options for athletes to continue playing the sport in Canada, though the latter hasn't played a season since 2019 due to COVID-19.
However, there are no professional women's volleyball leagues in Canada. If a player wants to continue the sport professionally, it's often common for them to attempt to play in Europe, says Brett Hagarty, an assistant coach on the TMU Bold women's volleyball team.
As such, transitioning out of collegiate sports isn't as straightforward as one may assume. For instance, a 2019 article from the Journal of Amateur Sport, says former female student-athletes often feel lost after leaving their sport as it's been closely tied to their identity for so long.
Sometimes, former student-athletes may coach to continue staying involved in the sport and share what they've learned with younger athletes, says Hagarty. According to a 2019 article in the Women in Sport and Physical Activity Journal, female athletes are more likely to want to pursue a career in coaching in the immediate years after they graduate if they are coached by a woman.
"Having more of a female coaching presence in volleyball is important and something I encourage young athletes to get involved in," Hagarty says. "I feel [coaching] is a really great way to stay involved in the sport and give back what you have learned over the years."
Becoming a coach felt like the natural progression for Hagarty herself, a TMU volleyball alum who joined the team as an assistant coach this season. Coaching gave her the ability to connect with younger athletes and those she already knew, like Ruparell.
Hagarty was in her final year as a member of TMU's women's volleyball team at the same time Ruparell was a rookie.
"It was nice to see someone so young, eager and hardworking to come in and bring the culture through," Hagarty says of Ruparell.
Though the university experience was new and intimidating, Ruparell says she felt like "a kid in a candy store" when she first came to TMU. She described herself as a traditional rookie: "terrified of everyone and everything."
Now, Ruparell is set to graduate from TMU at the end of the semester. She's frequently been asked the question: "What's next?" in regards to graduation and volleyball because she's in her third year of playing eligibility out of five. U Sports athletes are allowed to compete for five years.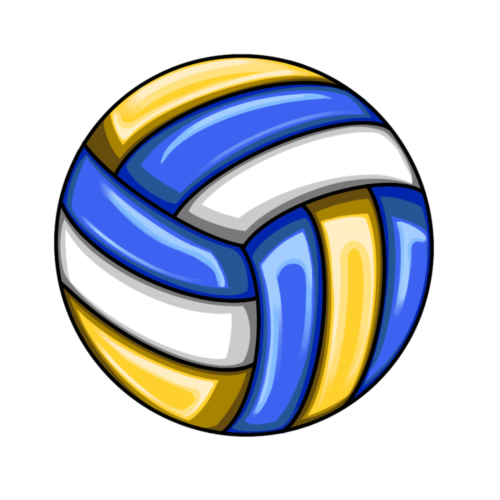 Despite all the time and energy she's poured into her volleyball career, Ruparell is not interested in pursuing the sport professionally after graduation but acknowledges that it will be a big change to let it go.
"It's always a bittersweet thing graduating because you have so much love for the program and people…but I'm ready," she says.
Playing the sport professionally after graduation has never been her goal. While there was a point in time where Ruparell says she looked up to the players on the national team and wanted to be like them, that dream eventually faded.
She's not alone in thinking this. Hagarty says in her experience, most varsity athletes' goals after graduation aren't to continue playing the sport professionally.
"A lot of varsity athletes want to extend their playing career for these five years, get a quality education and then start their professional lives."
As a supporting player, Ruparell says "a pro career wasn't realistic." Nonetheless, she emphasizes the difficulty for female volleyball players to make a career out of their sport.
The pay gap between female and male athletes is also large compared to most careers. In 2022, the highest-paid NBA salary was over $48 million per ESPN. In the WNBA, it was just over $228,000, according to Sportrac. Additionally, women's sports received only 5.1 per cent of media coverage on network news in 2019, per a 2021 study in the Communication and Sport Journal.
Though these aren't deciding factors for Ruparell in choosing not to go pro, she acknowledges the conversation surrounding the disparity between women's and men's sports needs to be discussed.
Since she decided not to pursue playing volleyball professionally, Ruparell says she used COVID-19 as a way to branch out and find other interests, like content creation. She's worked as a social media manager for several organizations, most notably the CEBL. She's worked with brands and has even had modelling agencies reach out to her but she's unsure if she'll pursue that career path.
"A lot of people have their sport as their one and only love," she says. "I love my sport but it's not my entire world."
Nevertheless, Ruparell will always have a love for volleyball and says coming back to mentor younger players one day isn't out of the question.
"Maybe I'll come back and coach and help out here and there for whatever team," she says. "[But] I'm very okay leaving because I know that I have a lot of other career ambitions."

Rhooms was recruited to play at TMU in the summer of 2021 by DeAveiro. He was participating in a recreational league in Burlington, Ont. and noticed DeAveiro would attend almost every game, sitting right in the front row. In addition to watching him play, Rhooms recalls how DeAveiro would talk to his mom at every game.
"You're not only recruiting a player," DeAveiro says. "You're recruiting his family." Since the men's basketball team is so close-knit, it was critical for DeAveiro that Rhooms could recognize the importance of players' families at TMU. "When you're trying to get a player, who I think was as good as Aaron when I saw him, it's important that he sees you at most of his games and you build that rapport and trust with him," DeAveiro says.
Rhooms became DeAveiro's first recruitment even though the head coach joined the program during the 2020-21 season. DeAveiro says it was a special moment for him to share the Rookie of the Year news with Rhooms, as he was the one who brought him onto the team.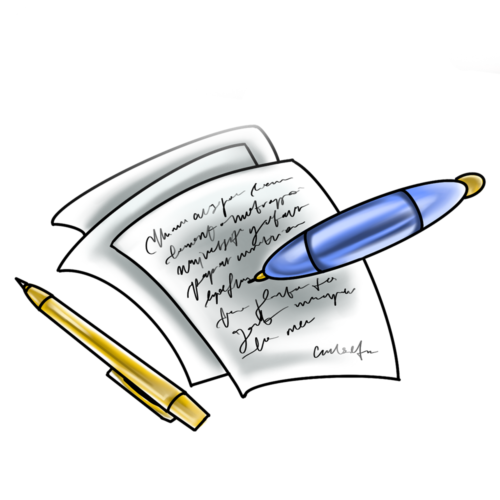 "It's quite thrilling that my first guy happened to be Rookie of the Year and Aaron had enough faith in us that he chose [TMU] as his school to attend."
Rhooms is thankful to DeAveiro and Kayeye for giving him the opportunity to play at TMU.
"I was able to find a spot that allowed me to play how I wanted to and [has] supported me in every step."
In not even two full years at TMU, Rhooms has made a big impact in the U Sports world. In addition to being named the Rookie of the Year, he was also the Ontario University Athletics (OUA) East division Rookie of the Year in 2022. Additionally, he also made the OUA East Division's first team in 2022 and 2023 as well as the all-rookie team. Making a "first team" as an athlete is a high honour and is given to the best players in the sport.
"Being a student-athlete is definitely challenging because you have to give 100 per cent to being a student as well as being an athlete," he says.
Rhooms always dreamed of playing in the NBA as a child but as he got older, he thought the dream might be "out of reach." Slowly, he's realizing that his dream could become tangible as his basketball career is steadily progressing.
During the 2022 CEBL-U Sports Draft, the Scarborough Shooting Stars selected Rhooms 10th in the second round.
He'll never forget getting a call from the team's president telling him that they wanted him on the team and eventually seeing his name pop up on the draft list. Standing right beside him was his mother, who was immensely proud. He says just seeing her reaction to that moment has made his time commitment and effort toward basketball worth it.
"I can't even say how many sacrifices she's made for me," says Rhooms. "She's my reason, I like to say."
Rhooms says he's committed to "staying the course," which involves him putting in hard work both on and off the court and continuing to progress his relationships with the coaching staff. Remaining close with his coaches, who have connections Rhooms says he's interested in "tapping into," will hopefully earn him a professional contract sooner rather than later.
"If anybody has a dream, I want them to use my story as an example," Rhooms says. "At the end of the day, you are ready, you are capable, you are deserving. Just continue to keep moving forward."