By Emily Zhang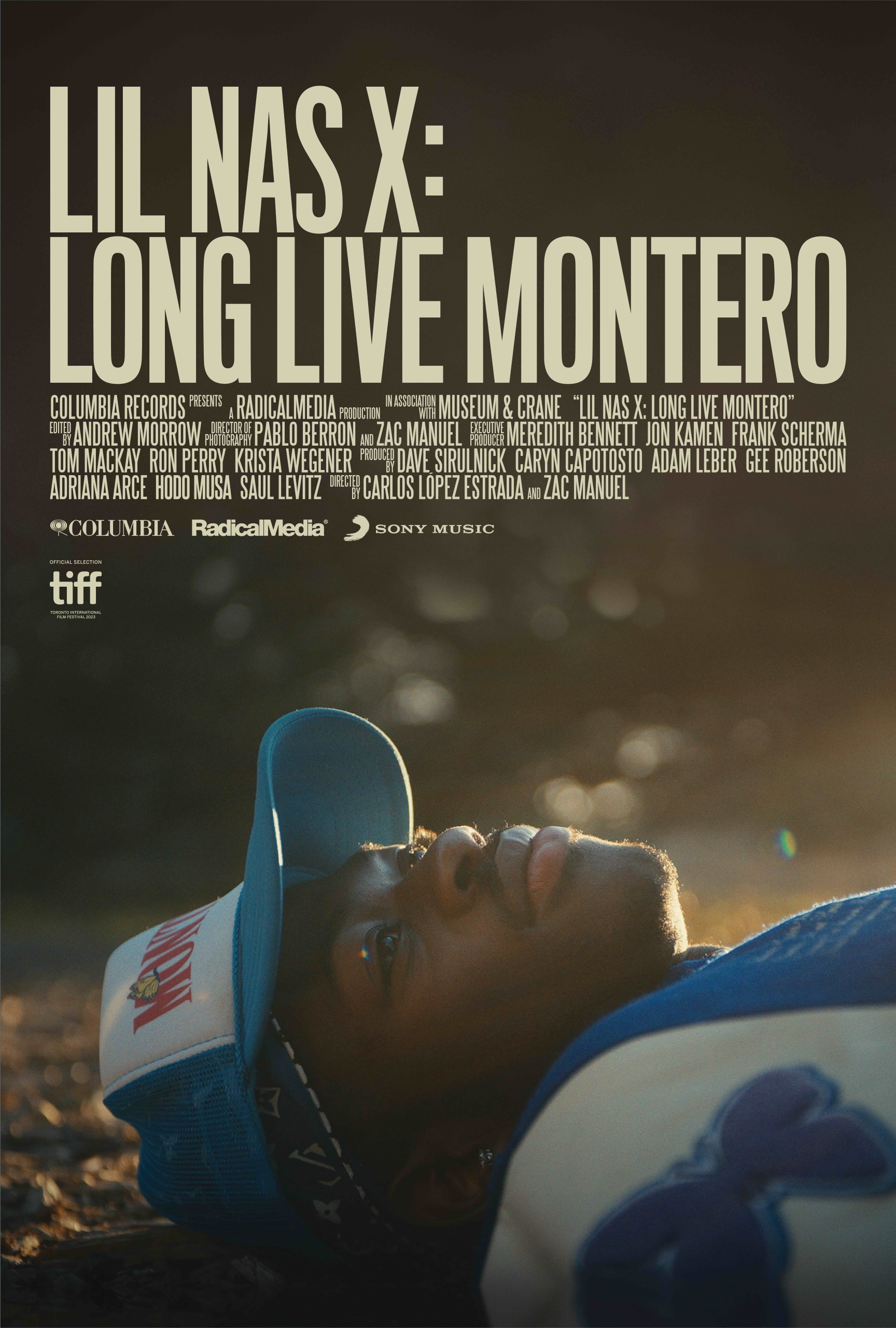 When musicians release documentaries, we often encounter familiar tropes like the struggle for fame, the invasion of privacy or the challenges of navigating the entertainment industry. However, Lil Nas X: Long Live Montero, directed by Carlos López Estrada and Zac Manuel, takes a refreshingly unique approach.
Known for his eccentric and unconventional style that some have considered satanic, Lil Nas X is no stranger to internet virality. After blowing up on social media, Montero Lamar Hill, known by his stage name, Lil Nas X, opens up to the world in his new documentary, Lil Nas X: Long Live Montero which premiered at this year's Toronto International Film Festival (TIFF).
The rapper rose to stardom in 2018, after the release of his song Old Town Road. It later reached platinum 15 times worldwide, going on to win at the Billboard Music and Grammy Awards. Lil Nas X has since become a cultural phenomenon, opening the conversation about the 2SLGBTQIA+ community in the world of hip-hop and rap. The documentary focuses on his first tour— Long Live Montero, which spanned North America and Europe in 2022.
The film's TIFF premiere was delayed due to a bomb threat, as reported by AP News, but despite this, fans still showed up in their finest attire, donning glitter cowboy hats and denim chaps. The audience couldn't stop smiling and cheering loudly throughout the film, seeing the wins of the celebrity.
The film captured the essence of his energetic concert performances and showed overjoyed fans dancing along to hits such as Industry Baby and Montero (Call Me By Your Name). In the documentary, viewers follow the rapper backstage to dance studios—and even to his bedroom—as the Atlanta native attempts to define himself as an artist and prove he is not a one-hit wonder. The audience is given the chance to follow along as Lil Nas X takes his first steps in the industry and shares what it is like to be a young Black 2SLGBTQIA+ rapper.
Having attended his concert myself during his tour stop in Toronto, I can say seeing the research and work behind his show was delightful. During the 95-minute documentary, we see the rapper and his dance crew practising choreography tirelessly before the tour, showing their dedication. From choreography to set design, Lil Nas X is in control of his own story. He doesn't hold back on the theatrics, giving it his all on stage.
Funny and light-hearted, the documentary didn't miss in capturing his bubbly and charismatic personality. That being said, the film also showed the real side of being an artist on tour.
Stressed and tired, Lil Nas X confessed his fear before stepping out on stage on the first night of his tour, asking comically, "Am I going to freeze up and go back inside my dad's [testicles]?"
Lil Nas X: Long Live Montero is a beautiful documentary showcasing the artist's raw and vulnerable side away from the glitz and glam of Hollywood red carpets and flashy award shows. The rapper navigates the beginning of his career and what he hopes to bring to his community.
When asked about his upcoming plans during a Q&A session after the film's screening, he responded proudly, "I want to drop this good-ass, fire-ass music first and then I want to be back out there [touring]."
Lil Nas X's documentary is a warm embrace to his fans, telling them to not be afraid to be themselves and to accept their uniqueness and differences. It will also change how you think of Old Town Road the next time you hear it.
4/5 stars