Words by Gabriela Silva Ponte & Kinza Zafar
Visuals by Sammy Kogan & Brithi Sehra
Disclaimer: Though The Eyeopener usually steers away from interviewing journalism students, this story could not be written without their perspectives. As a Canadian publication, The Eye has personal stake in this story, however, this does not jeopardize the quality of reporting in this piece. Both writers are also employed by Met Radio, but as a volunteer-run organization at TMU deeply affected by Bill C-18, including them in the piece was essential.

Imagine you're lying in your bed, scrolling through TikTok video after video, when you stumble across 15 seconds highlighting some crucial news about your home country. In an effort to combat misinformation, you go to a trusted media outlet's Instagram. But, after scrolling through @cbcnews, @ctvnews and @nbcnews accounts, you find you're met with an alert telling you that the content you're looking for isn't available in Canada.
You go to Google and flip through news articles. You find there is a real crisis in your home country, but now you're unable to see or share it on Instagram and Facebook. That's what happened to Toronto Metropolitan University (TMU) fourth-year journalism student Reema Najjar when she found out about Canada's growing wildfires, now suddenly affecting Ontario, on TikTok days after the news broke this summer.
Bill C-18, also known as the Online News Act, was tabled by the Canadian government at the House of Commons on June 21, 2023. According to the bill's webpage, the Act was put in place "in order to enhance fairness in the Canadian digital news market." Platforms that have a global revenue of over $1 billion per year, operate as a search engine or social media site and have more than 20 million average monthly Canadian users, will fall under the Act.
Ultimately, companies like Google and Meta—the latter owning social media platforms Facebook and Instagram—will have to pay Canadian publishers to share their news content. Though the Act will not come into effect until Dec. 19, Meta has rolled out restrictions that block Canadians from seeing news organizations' pages on their social media platforms. Google has not yet put in place any restrictions and it is uncertain whether or not they will once Bill C-18 is enacted.
According to a 2020 General Social Survey on Social Identity, 95 per cent of Canadians aged 15 to 34 accessed their news content online that year. According to a 2023 Statista report, the leading online platforms used for news in Canada last year were Facebook, YouTube and Instagram—all owned by Meta or Google.
According to Bill C-18's webpage, these companies were profiting from sharing news in Canada. Online advertising revenues in Canada were $14 billion in 2022—80 per cent of which Google and Meta pocketed. "While digital platforms earn billions in online advertising, more news outlets shutter each year, due in large part to a loss of advertising revenue," the Act reads.
Ivor Shapiro, a journalism professor emeritus at TMU specializing in media law, said Meta pulling all news content in response to the bill was no surprise. According to Shapiro, Meta isn't concerned about what this will cost them in Canada—the company is more worried about what will happen if places like the United States and the European Union decide to pass similar bills. This could, in turn, force Big Tech to pay up if they want to platform news content. "Both of those jurisdictions and the potential costs to matter are much higher than in Canada," he said.
The bill may also be a "distraction" from the "big, big problems of journalism in this country," Shapiro added. The greatest of these concerns is the lack of audience trust, said Shapiro. According to a June 2023 Reuters digital news report, audience trust in news in Canada has been steadily declining since 2018—falling from 58 per cent to 40 per cent in just five years.
TMU's School of Journalism calls itself "a world-class leader in journalism education," teaching students to produce and share their multimedia content digitally. Incoming and returning students are pondering how the school will be adapting to these new restrictions. Some working journalists, journalism educators and journalism students are concerned about viewership and readership, news accessibility, employment and the future of the field at large.
According to the university's School of Journalism website, "Journalism is about holding those in power accountable and giving voice to the underrepresented." How are journalists supposed to do so when their primary method of informing people is now gone?

Najjar, who has set many hopes and dreams in journalism, was "horrified" when she saw news accounts on Instagram were restricted in Canada. Instead of seeing feeds filled with news, she was met with a blank screen with bold text that read "People in Canada can't see this content." Najjar's emotions flowed through sadness and anger as she realized the primary ways journalists, including herself, are trained to engage with their communities had disappeared.
As a Canadian news reader, Najjar felt concerned as she was no longer able to stay informed about issues that were impacting her and the environment around her, like the wildfires. "[Social media is] how journalists…maintain the humanity within their connections, within their audience. And now that's gone," she said. Najjar added how she remembers being told social media is "a part of the job" at TMU's School of Journalism—yet,  part of that job has now ceased to exist.
One of the School's professors, Nicole Blanchett, recognized a similar issue to that of Najjar's, alluding to the wildfires and the inability of those affected to stay informed. "As we've seen with the fires in B.C.,…we're not able to share information with people through Facebook and this is a real problem," she said.
Incoming first-year journalism student Lauren Croth also echoed Najjar's emotions when she found out about Meta's content blocks. "It was a little bit scary to be honest," she said. Croth expects a "weird transition" among her and her teenage peers who tend to rely on social media for news. "I worry that they're not going to search out for news in other places," she said. Croth hopes the TMU School of Journalism will teach her how to limit fake news and communicate with different communities on social media.
Gavin Adamson, a professor at TMU's School of Journalism, can assure Croth will learn what she's looking for. He points out how social media has been consistently "embedded" in the curriculum of the school. "No longer will we be talking about creating ads for Instagram or optimizing your content for Facebook. It's just simply not worth the time right now until we've got better visibility about how this is going to play out," said Adamson.
He teaches JRN 271, a mandatory second-year journalism course on boosting media techniques. Posting news on various social media platforms is built into the course. Adamson is planning to substitute the social media-centred assignments with broadcast-related work that increases the focus on the production of news and less on its distribution. "I've frankly always thought that broadcast was underplayed. And so that's why I'm making the focus on broadcast a little bit more heightened in the second year," he said.
But, Adamson did not shy away from showing how, despite the changes he's going to make, the entire ordeal has made him "so angry." As he wailed his arms in the air and uncomfortably smiled, Adamson said, "It's like asking for a cheap divorce. Divorces are expensive." He added, "You can't have that kind of depth of relationship that is so entangled financially and then pretend like it didn't exist and get away.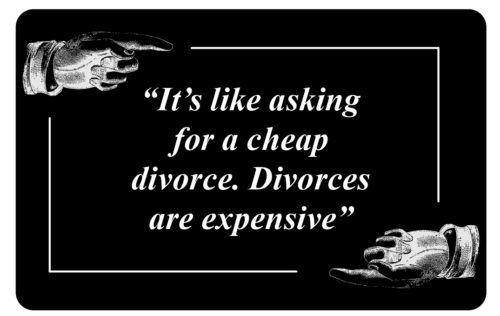 Blanchett will also be teaching some of the topics Croth hopes to learn in her first-year—like Bill C-18's impacts on audience engagement and "the amplification of good information." Like Adamson, Blanchett believes social media is weaved into the journalism program. She teaches a mandatory first-year multimedia news reporting class, JRN 105. She discussed an exercise where students can create a social media post to promote their stories for a bonus mark. Although the exercise isn't actually posted on social media, it trains students to value readership in a digital age. Blanchett agrees with Adamson, the curriculum may have to change as new developments arise.
"I think journalism has always had to evolve and to pivot and to find ways to connect with an audience. So I don't think that is different," she said. "I think it's because we've become a society that's so reliant on using social media to connect with other people, that even in terms of this profession, this is really impacting an important part of how we connect with our audiences."
Najjar pointed to the School of Journalism's innovation and ability to roll with the punches. "Overall, I feel like the innovation of our school and the innovation of young journalists will survive this very responsive and reactive place we are in journalism. Because that's what journalism does. It learns to adapt and it learns to survive amongst the circumstances," she said.
TMU School of Journalism Chair Ravindra Mohabeer said students can rest assured that Bill C-18 and Meta's restrictions won't "kill student journalism." Instead, he said "it will just redirect the nature of how audiences receive journalistic articles and journalistic information. It will change the behavioral patterns."
Rather than thinking about how to write for the algorithm, journalists will now lean more towards writing what they want and what best serves their community, noted Mohabeer. He pointed to the school's advantage of having some of the top journalism experts in the country as instructors. "Being in Toronto, we have the ability to work with large news organizations who have a different degree of stability, in terms of their ability to absorb and bounce back," he said. And, to calm some of the students' concerns, Mohabeer said the program's main areas of focus will go unaffected, including detecting misinformation, disinformation and fact-checking.
TMU journalism alumna Mercedes Gaztambide is already working in the field as a social presenter at CBC. She said there's been some sort of hesitation on participating in opinionated conversations about Meta's restrictions in the newsroom. "It was just sort of like, 'this just is what it is, we just have to move forward,'" said Gaztambide. As she sat in her office chair watching the story break that CBC news was no longer visible to Canadian viewers, she noticed the uncertainty in the room to move content to other social media platforms. Gaztambide noticed "resistance" in the CBC newsroom when it came time to shift gears and post their news coverage on TikTok. "I think the CBC is more used to working with Meta, like with Facebook and Instagram, compared to TikTok," she said.

TMU is home to numerous publications, such as magazines, newspapers and a radio station, run by students covering what's happening around them. Many of these organizations were restricted by Meta, on parts of the internet they heavily depend on. Now, their ability to share pieces that students work hard to produce has been severely limited. For some, the content block dampers how they find stories, voices and volunteers so they can continue fulfilling their role of informing the campus community.
According to Angela Misri, an instructor at the School of Journalism and student newspaper On The Record, newsrooms are being forced to find new ways to get their content seen by people, or revert to old ones. "We spent almost 20 years building a marketing model that has become very dependent on social media," said Misri, who expects On The Record's online traffic to drop dramatically. "This dependence on Big Tech—which basically doesn't care about us—[is] really annoying," she said. Before social media, news wasn't instant—people depended on weekly print cycles and top-of-the-hour broadcasts to get their information.
Artie Kronenfeld, the editor-in-chief at University of Toronto's (U of T) student newspaper The Varsity, felt a creeping sense of anxiety following the announcement of Bill C-18 and Meta's content restrictions. After the paper's social media content was hidden, it became an "uphill struggle."
According to Kronenfeld, social media has led The Varsity's news coverage to become more localized as online platforms allow organizations to instantly connect with niche audiences. "These last few decades, we've been really focused on trying to get stories that no other news platform, no other news site, no other organization is going to look for," they said. Kronenfeld saidThe Varsity predominantly covered global stories before the rise of social media. Up until last month, U of T-specific content was their bread and butter because students could access it at their fingertips through social media. 
For TMU's campus-community radio station, Met Radio, the blow of the restrictions hit harder.  According to station manager Elissa Matthews, the National Campus and Community Radio Association spent years lobbying for volunteer-based radio stations like Met Radio to be seen as legitimate news organizations. Matthews finds it "ironic" that after all these efforts, Met Radio, whose content is only 20 per cent news-related, was swiftly added to Meta's ban list last month.
Matthews said being deplatformed has created barriers for outreach, volunteer recruitment, content sharing and community presence. "One of the things that we, as a student organization, offer is a platform. And then, if it feels like we've been deplatformed and can't offer that, I think that's going to be a negative experience for [contributors]," she said. 
CanCulture Magazine, a Canadian arts and culture digital magazine run by TMU student volunteers, has not yet been restricted by Meta. Its incoming editor-in-chief, Mariana Schuetze, said the situation seems "unreal" and hopes the publication remains unaffected. "I didn't really think they were going to go through with it, I thought it was just a threat," she said. Schuetze remains optimistic that CanCulture will not be affected by Meta's restrictions due to its minimal news coverage. The student team plans to tread lightly when it comes to posting future stories on social media.
Misri said this may be an opportunity for journalists to find a way to detach themselves from social media and Google and allow for storytelling in innovative new ways. "We still need to get seen and read and heard," she said. Misri plans to pitch that On The Record continues creating social media posts for stories to train journalists how to market their content despite not being able to see its efficacy.
Many Meta-restricted student publications are pivoting to email newsletters, in-person outreach and other social media platforms like TikTok to connect with audiences. Some Canadians have also resorted to sharing screenshot images of news articles to bypass Meta's new regulations. Journalists, novice and experienced, are using their personal social media accounts to increase visibility of their work and direct people to website URLs.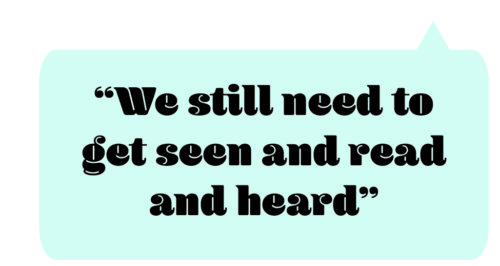 So, from here on out, you, journalism students like Najjar and other Canadians may not be able to read news content from trusted organizations on Instagram, Facebook and, soon, possibly Google as well. Whether this will grow the spread of misinformation, increase Canadians' news fatigue or reduce Canadian news outlets' readership and profit margins remains unknown.
There is still hope that Google will come to a different consensus than that of Meta—or that Meta will change its approach. But, while Canadians wait for that, journalism will pivot itself, yet again, to accommodate this new day and age. "I'm sure that [news] will look different. But I'm also sure that journalism will continue to be a cornerstone of society that people privilege and prioritize, it's just a matter of where they're looking and how they're looking," said School of Journalism Chair Mohabeer.
If you're reading this, thank you. You may not be able to see this story linked on Instagram, but we're glad you're here. Journalism as we know it is changing but that doesn't mean its role as a public service matters any less.