Words by Adriana Fallico
Visuals by Brithi Sehra
Robert Della Rossa, a second-year media production student at Toronto Metropolitan University (TMU), resorted to crashing at a friend's place to save him from a trek home late at night. Donning a black suit and tie, he had been attending the sold-out Enchanted Gala, a formal event sponsored by the Society of the Creative School.
Della Rossa, who says he's fortunate enough to live near Yonge Street, has a lengthy commute home. From Dundas Station, he catches the subway to Finch Station, then hops on the York Region Transit VIVA Blue bus to Richmond Hill Station*. The whole trip takes him about an hour to 90 minutes. "On a bad day, when they shut down the subway lines and there's just streetcars, is when it takes the longest," he says.
When he began his journey home the next day after the gala, he realized all of the streetcars and subways were out of service due to an unexpected repair. Della Rossa found himself in the pouring rain, stranded downtown. It took him three treacherous hours to finally make it from the rain-soaked city to the comfort of his bedroom.
Stories like Della Rossa's are the reality for many TMU students who have to commute to and from campus on a regular basis. When launching their academic careers, some students romanticize their lives downtown—from attending parties and experiencing the lively, bustling atmosphere to going on adventures with friends late at night. But how often does that miserable train ride home replace the hopes of campus connection in your daydreams?
Students who don't have the luxury of living downtown cannot enjoy these experiences as easily as those who do since they have to factor travel time and cost into their plans. Some students may have envisioned moving downtown at a certain point but cannot make ends meet due to the spiking costs of living.
A recent report from Rentals.ca found that the average monthly rental cost of a one-bedroom apartment in Toronto is a whopping $2,630 and a two-bedroom apartment is $3,433, which can be pricey for students who may not have the financial means to commit to spending.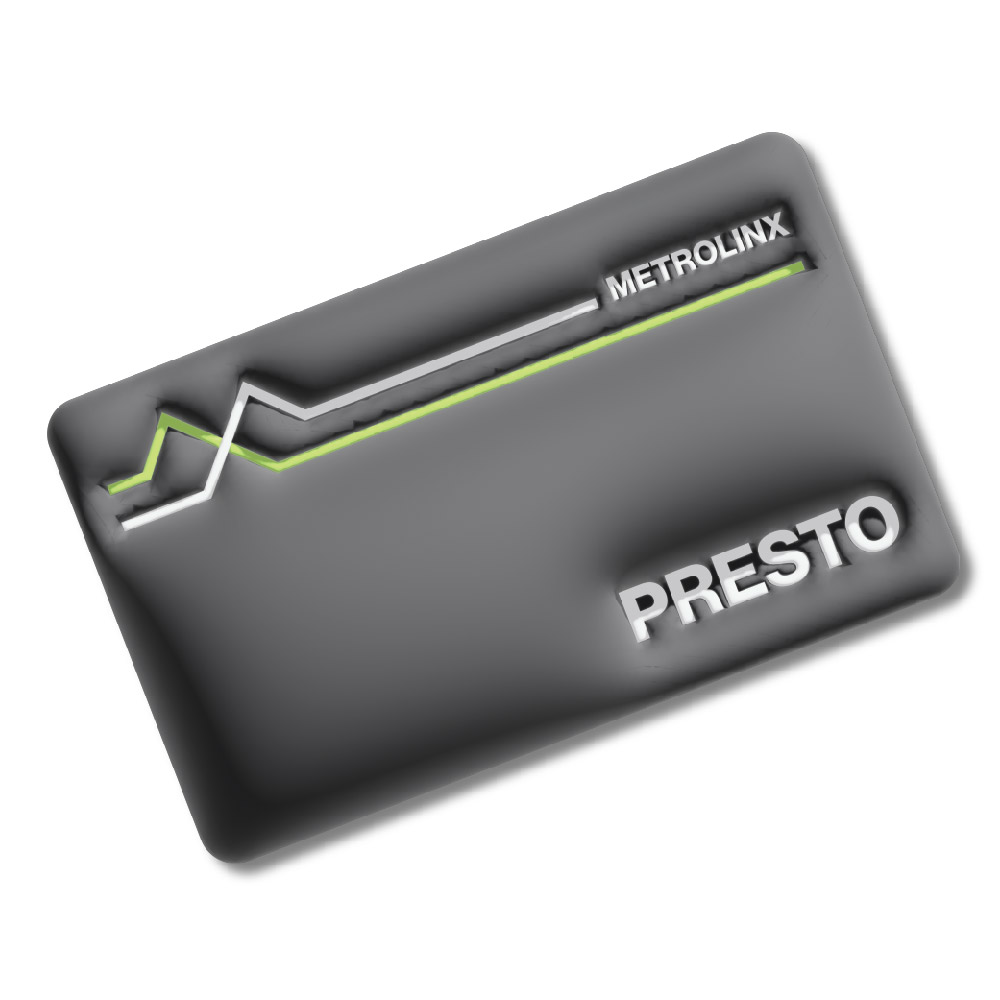 Grocery costs are also skyrocketing—Maplr reports that a single person can spend $50 to $100 per week on groceries depending on the store.
What's more, commuting costs are becoming increasingly unaffordable too, with PRESTO fares for pay-as-you-go card users rising by 10 cents in April 2023.
According to RBC's Youthful Cities Real Affordability Index released last year, people aged 15 to 29 run up an average monthly deficit of $1,121.14 living in Toronto. This is an "unsettling truth about being a young person in Canada," the report states.
Climbing costs of living are adding more and more barriers for students trying to make ends meet. This in turn, impacts their ability to be close to school and embrace all of what university life has to offer.
"I would love to move down here and I have a couple friends who do. And they're always like, 'You'll just move here,' and I'm like, 'Yeah, just move in, it's so easy.' I wish it was that easy," says Della Rossa.
Some commuter students are forced to live vicariously through the experiences of those who are lucky enough to party it up. On a campus that is full of life and entertainment, a large portion of its students have to cut their days short and miss out. Being social and finding community on a campus in the heart of downtown Toronto is a privilege for commuter students, but many of them often end up being left in the dark.

Ashanti Ameresekere, a first-year creative industries student living in Scarborough, takes a bus for 45 minutes to York Mills Station and then takes the TTC to Dundas Station, adding on an extra 30 minutes to her journey. After attending a few orientation events, the pressure of commuting already feels overwhelming for her.
"With orientation week, I had to leave early a lot of the time or make sure that I have a ride back if I was planning on staying late," she says. "I had to be a little more diligent about what I was doing [and] where I was. Was I close to a subway station?"
Just a mere two weeks into her first semester, Ameresekere feels she's been missing out on the vast amount of opportunities her program offers. "I feel like networking is a huge part of my program and that's something that you have to take initiative for," she says. "The whole selling point of the program is that it's in the city and the city is where everything happens. And there's no networking in Scarborough."
Ameresekere has been trying to balance socializing and attending classes while travelling, but her days are jam-packed. "When I was scheduling my classes, I had just gotten accepted into the [Museum of Contemporary Art] Creative Youth Council," she says. Ameresekere had to deliberately schedule her classes to match up with her club meetings to avoid any extra days of trekking.
R.D. Putman in Bowling Alone, The Collapse and Revival of the American Community cites commuting as "a major cause of increased social isolation, which in turn leads to unhappiness." On the other hand, Putman acknowledges that there are some positive aspects of commuting daily, as it "provides precious time alone to work, read or think, or simply to wind down from the working day."
Jaqui Gingras, a sociology associate professor at TMU, also supports this sentiment and believes that commuting time can be used as an opportunity for self-care, especially after a day filled with classes. She recommends finding things to do that can make the commute "nurturing."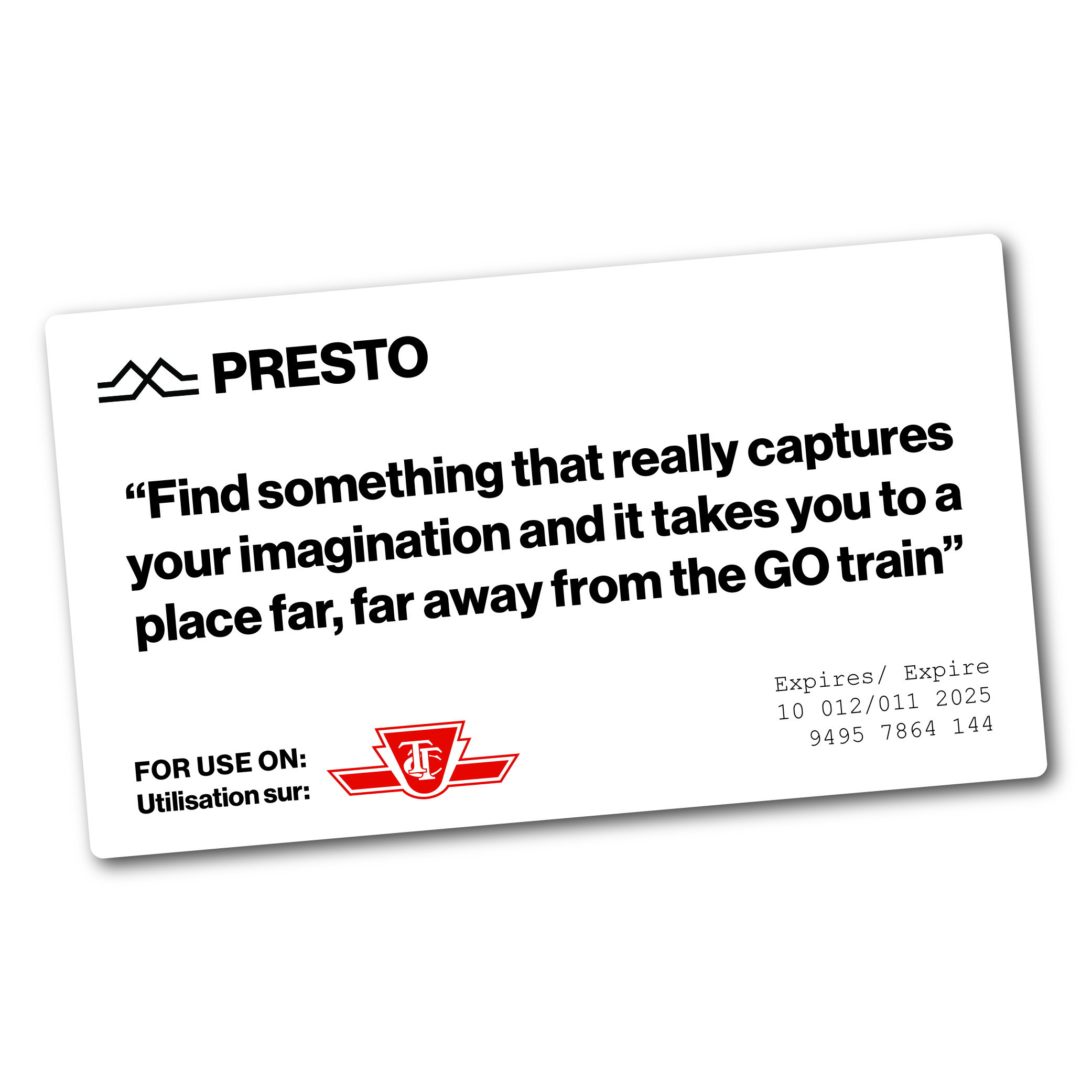 "Make sure you have some water or a favourite beverage. Maybe you don't have to do course readings, you can do some fun reading," she says. "Find something that really captures your imagination and it takes you to a place far, far away from the GO train…make it a really special time," when it's safe to do so.  
No matter what this time may look like, taking intentional steps to lessen the dread of commuting should be a focus, according to Gingras. "It's always important to just prioritize yourself because even after a long, stressful day, your brain is in a bit of a fog," she says.
During his first year, Della Rossa had a whole couch-surfing network arranged of friends who lived downtown who could lend him their couch so he could avoid the commute home. Some of the couches were better than others—some were little squares that had to be pushed together, others were half-couches that were "two pillows long."
"I have slept with my legs over my head and I've slept on just the floor sometimes if the couch was taken," says Della Rossa. He laughs about all the different ways he would sleep "just by the kindness of floor space."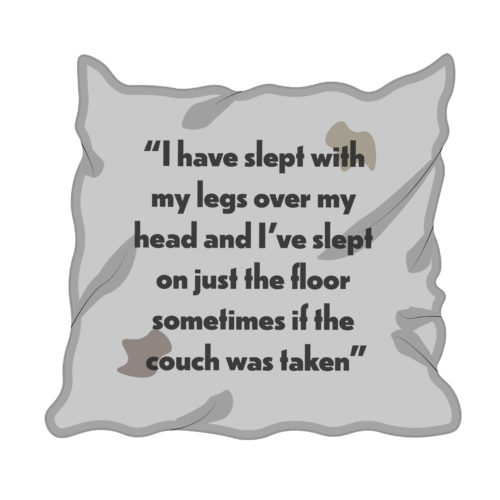 While starting a new chapter of their lives, many students imagine themselves living close to the university that claims itself to be 'made of grit.'
Maybe you would've moved out right before your first year, halfway through your program or after graduation. Who hasn't found themselves dreaming of a lavish downtown Toronto apartment close to everything and everyone?
Unfortunately, that isn't the reality for most, as it's simply not easy for commuter students to pick up and move away from home. Many students have blamed the high costs of living as the reason why they haven't made the move.

Jean Lee, a third-year graphic communications management student, states that "Toronto rent prices are through the roof," and it's simply not worth spending the money.
"It's like over $1,000 to $2,000 for just a small bedroom and one small kitchen. And in order to pay for that, you have to work so many hours throughout the week," she says.
For students who have been able to make the move, they learn over time that it's not all sunshine and rainbows. Divine Amayo, a third-year graphic communications management student, has been living downtown for a year in Regent Park and just moved between College and Wellesley Stations a few weeks ago.
He found that when he used to commute from Brampton to campus in his first year, he wasn't really involved with school nor was he motivated to be a part of university life. "I didn't want to spend time on campus just to commute back, especially being so far."

But living away from home comes with its own set of challenges. Amayo questions his choice to live in Toronto after graduation because "it doesn't seem sustainable for a very long time." Despite how much he enjoys living in the city, the financial aspect remains a glaring red flag that competes with the despair of travelling from Brampton.

Amayo is unsure whether or not he'll continue living downtown after graduating university. "But just talking about the vibe, I like living down here. But money wise, it's definitely a big factor as to why I don't want to live here long-term."
When students are debating whether or not they should make the big move, they have to consider both the time they're going to spend at TMU and their futures ahead. Will they have a stable job after graduation? Will rent costs continue to skyrocket? For some, the choice to stay at home turns out to be the right one.
Ameresekere dabbled with the decision to live on residence or off-campus before the school year started. She received an entrance scholarship when she was accepted to TMU, which reserved her a bed at Pitman Hall Residence for her first year. After speaking to her parents about the logistics surrounding this change, they realized that there were not many benefits.
"I believe living in Pitman, plus the meal plan, comes up to more than what the scholarship offers. So I would be blowing my entire scholarship and more on staying downtown as compared to commuting an hour and a little," she says.
The rent price of a single room in Pitman Hall is $9,910 per academic year, while the mandatory seven-day meal plan totals $7,081, according to the university's residence webpage. The rent price is supposed to increase by three to five per cent in 2024-25, the webpage also reads.
The cost of living compounds with the cost of socialization. "This is my first week, and I'm already feeling major [fear of missing out]," Ameresekere sighed.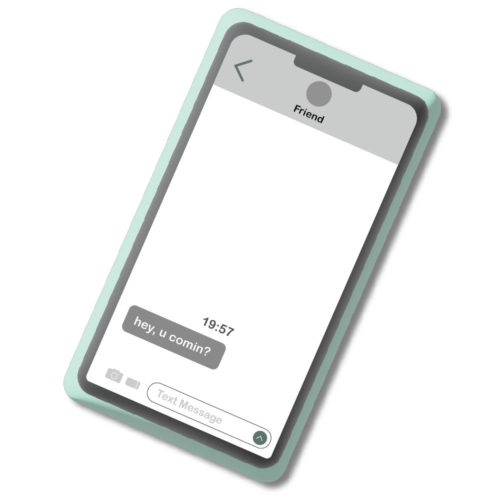 Amid all of these challenges involving financial stability, students are resorting to finding workarounds. Amayo lets his friends who commute take the lead in making plans to accommodate their lack of flexibility. "It's almost [like] running around their schedule and you have to work around them because it's easier for everyone involved," he says.
Having had the experience of travelling to campus and living downtown, Amayo believes that commuter students have to work more to connect with other students and university life. "I've met commuters who have made community and joined stuff on campus, it's just a lot harder [for them.]"
Since moving to the city, Amayo has been able to immerse himself in extracurriculars and socializing with students—something he was missing out on in years prior. "Being down here has definitely helped me do a lot more; I worked with the school, I've done clubs. It's just helped me in general, trying to branch out more within the school community."
Throughout the first two weeks of the new school year, student-run organizations flooded Gould Street with booths, stands and activities. Ice cream trucks, a red carpet and shops were crowded with students laughing and exploring the TMU campus. Student groups such as My Wellness, Student Life & Learning Support and Toronto Metropolitan Student Union Equity Service Centres took to the streets of campus. Many set up booths with free goodies and pamphlets for passing students to acquaint themselves with some of the extracurriculars and resources TMU has to offer.
According to the 2018 journal article "Generational Stress: The Mental Health Crisis on Campus" by Sylvia Burwell, "campuses that focus on creating a sense of community and belonging find that students who gave support networks to turn to are better able to work through their challenges and stress."
Burwell also states in the article that creating a sense of belonging "can act as a preventative tool" meant to counter feelings of loneliness and depression.
Lee has been able to delve into extracurriculars at TMU despite her lengthy commute. She's a member of the TMU User Experience Design Team and Graphic Communications Management Colloquium. "It's been pretty fun, I've met a few people and it's been a really great experience just broadening my connections in the school."
On the other hand, Ameresekere acknowledges it'd be easier for her to get involved with clubs if she didn't have to commute but is still trying to experience new things as much as possible. "I have to be logical when it comes to coordinating those types of events, I don't have the liberty of being able to go to events on a whim."
However, Gingras highlights how time spent commuting doesn't have to be a total waste. She says it can be a "vital" opportunity for students to "just throw some headphones on or have a rest…you need a way to kind of re-nourish, refuel, regenerate." She also suggests finding a bus buddy to garner a sense of connection in between school and home.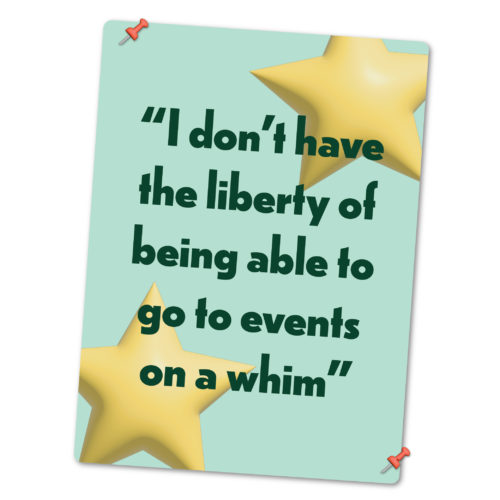 Having someone around once the day is over is also a really beneficial way to take care of yourself after spending so much time travelling. "When it starts getting darker earlier, have a plan to meet somebody or to have a family member come pick you up from the station so that you take care of yourself and put yourself first," she says.
TMU is a campus filled with students from all over the globe, yet Gingras identifies community on campus as a "luxury and a privilege," she says. "It shouldn't be that way."
Ameresekere emphasizes the importance of finding community when it is less accessible to you. "Community means that you need to spend time building friendships, going to events," which is taken from commuter students.
"You end up feeling like a stranger in a place where you're supposed to have a community and it feels like you're a spectator."
*Correction: This statement was updated for accuracy.