Words by Lillie Coussée
Visuals by Sammy Kogan & Brithi Sehra
Their Tuesdays go like this: they wake up, perhaps drink some water, eat some breakfast and hit the streets on their electric scooter. With the wind in their long blond hair and the sun on their face, they're eager to arrive at their destination—a food cooperative called Karma Co-op*.
There, Serge Khvatov, a fourth-year history student at Toronto Metropolitan University (TMU), purchases fresh produce at significantly lower costs than at typical grocery stores like Metro and Loblaws. However, they're not buying food for themselves.
Khvatov runs the Mutual Market every Wednesday in the Student Campus Centre (SCC). The project began in fall 2021 when Maria Jude, Asha Simpson and Khvatov decided to create an organization on campus that mimicked a mutual aid project for students.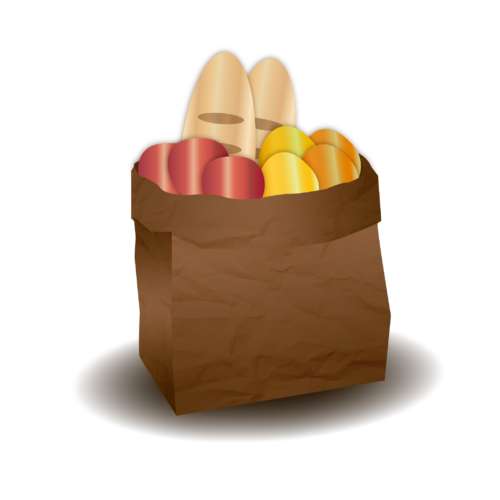 "[The organization's] goal is not to maximize profits at the expense of the community," they say.
Once the goodies are in hand, they head to campus and bring all the produce into the Mutual Market's office located in the Victoria Building. The small space floods with light as the sun hits the window. It has a fridge, a table surrounded by chairs, a coat rack with lightly worn clothes, signs for tabling, Khvatov's electric scooter––of course––and someone whose passion is giving back to the community.
Khvatov has work to do. Making signs, getting in contact with vendors, securing supplies and ensuring the market has enough volunteers to run are only a couple of things on their to-do list.

Since the dawn of academic institutions, many students have been banding together to create community and push for change.
Student activism has existed on TMU's campus throughout all of the institution's eras, even before it was considered a university.
Pascale Diverlus, a TMU alumna, is the co-founder of Black Lives Matter Toronto. During her time at TMU, she implemented women's only hours in the gym. In 2000, five TMU students spent a night in jail after they participated in a protest against the Conservative government's education policy, as previously reported by The Eyeopener. In 2021, the university changed its name from Ryerson University to what we know now as TMU. This followed several years of growing calls to change the university's name due to its namesake, Egerton Ryerson, being considered an architect of the residential school system.
TMU has over 200 student clubs and organizations, some advocating for change and others fostering interest and identity-based communities.
It starts with more than just Sharpies, bulletin boards and megaphones. Organizing a movement takes volunteers, money, time and community support, which aren't achieved overnight. However, Khvatov said the process is simple. "Just show up, and show up consistently."
Despite the amount of planning, delegating and communicating that goes into creating an organization, stopping the Mutual Market is out of the question for Khvatov. They hope to commit their life to mutual aid.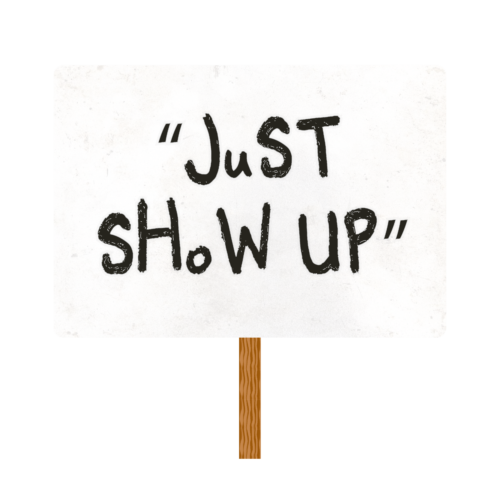 The connections made through organizing movements and the act of simply being a part of something you're passionate about can be rewarding. Being a student in Toronto is not easy or cheap, and the student body relies on connection and community.
The cost of tuition is rising in Canada. Canadian post-secondary students are now paying an average of 2.6 per cent higher tuition costs than they did in the 2021-22 academic year. Rent prices in Ontario increased an average of 5.3 per cent, according to Statistics Canada. Meanwhile, Canadians are paying 5.8 per cent more for groceries from September 2022 to September 2023, according to the most recent Consumer Price Index report from Statistics Canada.
Jacqui Gingras, a sociology professor at TMU, continues to support the Mutual Market since it began back in 2021. She says cultivating belonging by starting clubs and getting yourself involved on campus is really great, but unfortunately, many students struggle to jump in because of high tuition costs.
"If students didn't have to pay tuition, they wouldn't have to rush off …to get back home to their part-time jobs without benefits. [And] to pay for all the things that they need to pay for to be a student," she explains.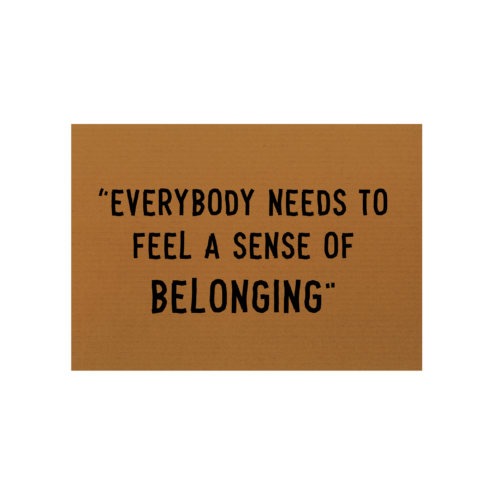 Creating these small pockets of community on campus can give students a home away from home, because "everybody needs to feel a sense of belonging," says Gingras.
Every Wednesday, the SCC is lined with tables and racks full of colourful, second-hand clothes and a table with groceries. The lobby echoes with voices of students, vendors and artists who can showcase their talents.
Khvatov charges vendors $20 to have a table at the market, with the money going back into the organization to pay for food, clothes, signs and other supplies. Sometimes, if vendors don't make enough, Khvatov waives the fee. They want the market to last long past their graduation in two years. They say getting an organization on its own legs and future-proofing its success takes more than one person to make possible.

Sandra Guevara, a recent TMU Bachelor of Arts graduate, walks up to students on campus with a flyer in her hand. She steps away from the organization's table because she doesn't want to yell at the student from across Gould Street. "Are you interested in communism?" she asks. A bold question to be asked on a bright early morning perhaps. But this is a part of organizing and getting more people involved on campus, she says.
Guevara has been a part of the Socialist Fightback group for two years and enjoys every aspect of organizing and getting more people involved. The group has been around at TMU since at least the 1980s and is part of a bigger international organization with groups all over the world. Unlike the Mutual Market, Socialist Fightback has thousands of volunteers and funding to keep it alive beyond TMU's campus.
But Guevara's focus is students at TMU. She says some people join various clubs and organizations because it "looks good on a resume," but actually joining something you're passionate about makes all the difference.
A book published by Bristol University Press called Grassroots Youth Work explores the relationship between making a change and having passionate youth involved. When funding is down and organizations are under threat of being shut down, volunteers and youth workers, especially those who are involved in the community "continue to express love, passion and enjoyment for their work, and a genuine care for young people that goes beyond 'just doing their job.'"
Guevara got involved with Socialist Fightback because she was tired of seeing what she calls "Instagram activism." When her social media feed was filled with black photos in 2020 for Black Lives Matter, Guevara became very pessimistic. "I was like, 'this isn't gonna bring change.'" People can hide behind a screen and their "identity politics," which is something she believes divides people instead of bringing them together.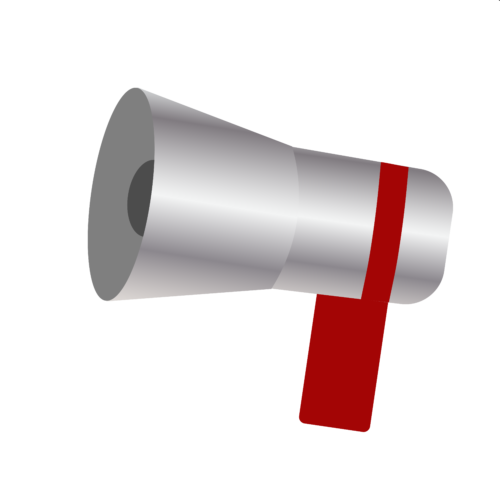 "I really do want to see a change in society," Guevara says—the confidence in her voice makes it seem like it is really possible. "I think it can start [here]. If I can see just the change on the campus, that'd be cool," she says.
ct. 20, they held a protest on campus outside the Sheldon and Tracy Levy Student Learning Centre to oppose the Israeli state's attacks against Palestinian civilians, as previously reported by The Eye.
Guevara's confidence and trust in organizing for change is so contagious it echoes throughout the campus. Normally tabling across from Balzac's on Gould Street, Guevara loves asking questions that other organizations aren't. 'What do you think of the students' union? What about the strikes that are happening?' The responses aren't always positive, but Guevara is sure to stand her ground. If someone becomes aggressive, she'll normally ask them to step away. "We're not here to fight with people."
Guevara joined on a volunteer basis—and even though she is no longer a student at TMU—she still keeps up and comes out to rally for Socialist Fightback. The group has ways that are different from those of the Mutual Market's to organize and conduct outreach. Socialist Fightback frequently hosts reading groups on campus. Guevara says students and organizations get together to read and discuss Marxist theory, read the Communist Manifesto and others alike.

"I want [the Mutual Market] to survive," Khvatov says. Looking down at their feet, they admit that finding funding, getting grants and delegating tasks for the Mutual Market is more complicated than they wished.
"I end up doing a lot of the work," says Khvatov. But they're not alone in their efforts. Michael Jodah, the co-executive of Regenesis has made Khvatov's dreams possible. 
Regenesis is a Canadian environmental organization that is involved with many different student initiatives around the country. Regenesis provides funding, an office space, education and encouragement to sustain the Mutual Market potentially past Khvatov's graduation.
Jodah has become one of Khvatov's mentors throughout this journey. Not only does Regenesis provide help to the Mutual Market, but Jodah is also the co-founder and executive director of HOUSE Canada, an organization that advocates for affordable housing for students nationwide. Khvatov is involved in this project as well, although it is still underway, and says it requires immense planning.
"The idea of HOUSE was basically to help start non-profit housing at universities and colleges across Canada," Jodah says. The project originally came out of Jodah's master's research on affordable housing and housing co-ops. Non-profit housing may seem impossible, especially with today's housing market. Although it can be challenging, Jodah says it is possible. The process is ongoing and Jodah is still trying to acquire a building or land to start the project. These projects take time, sometimes years to get a kickstart, says Jodah.
For those who are looking to get involved like Khvatov, it is important to remember that the work they do is unlikely to bring change within their own generation, Jodah says. Really, this benefits the next generation of students. But Khvatov and Jodah are both content with knowing their work will still bring change and continue to develop and grow past their time. 
Whether students at TMU enjoy non-profit work or just want to meet new people, joining an organization is a great way to exercise their skills, learn something new and be part of the change they wish to see. Students can choose from many different groups and the university says it encourages people "to create an organization or club that matches their interests if they can't find one."
Finding courage and passion is the easy part. Khvatov says the real work starts when they're standing in their office, looking around at everything they've accomplished so far and continuing to work to create a better campus for us all.
"Just do it," they say with their voice filling the room. "Once people kind of see what you're doing, that you're an activist for them, then [they] might get caught by your vision." 
*Correction: A previous version of this article contained some inaccurate information. The article has been updated since. The Eye regrets this error.