By Keiran Gorsky
The Toronto Metropolitan University (TMU) Bold women's basketball team won their second straight game against the University of Toronto (U of T) Varsity Blues, 81-79 at the Mattamy Athletic Centre (MAC) on Nov. 18, bringing their record to a perfect 6-0.
The Bold were coming off a commanding 66-47 win over U of T on Wednesday, led by first-year Catrina Garvey and fourth-year Kaillie Hall's dynamic backcourt duo. Saturday's game, in that regard, proved very similar.
"I'm just excited about the confidence [Kaillie] has been playing with," said Bold head coach Carly Clarke after the game. "She's really adapted to playing point guard…she found her moments today and shot the ball confidently."
The first quarter featured a Varsity Blues team learning from their prior defeat. U of T had a clear plan to drive into the paint. The Bold had a particularly difficult time containing third-year forward Sabrina Nero, who put up nine points in that first frame at the forefront of the Varsity Blues' offensive push.
Still, the Bold had scoring weapons of their own. More predictable culprits in the form of Garvey and Hall brought a fast-paced quarter to something more tightly contested. Hall, who knocked down the first three of the game, topped off the first 12 minutes with a scoring streak that left the Bold with a narrow 23-22 lead.
The second quarter featured lower scoring. The Varsity Blues were looking to ride off their perhaps unsustainable paint penetration strategy, though the Bold made a number of adjustments. TMU took advantage of U of T's persistent mistakes, forcing a series of offensive fouls from their own half.
Regardless, Clarke wasn't too pleased with the first half.
"We tried to [make adjustments]," Clarke said, shaking her head. "We did a better job on Wednesday."
In the second half, Bold first-year forward Corrynn Parker joined in on the scoring. The Fenwick, Ont. product snuck in two layups in eight seconds off a steal from a botched Varsity Blues inbound, forcing the visitors to burn a timeout.
U of T managed to tie the game, briefly, thanks in part to a three from fifth-year guard Ellen Ougrinov. Yet, it wasn't quite enough to counteract their sloppy half-court play. With the game halfway gone, the Bold clasped onto a 41-37 lead that felt anything but precarious.
The Bold ran into problems of their own in the third quarter, forcing nearly every play through that Hall-Garvey duo that had otherwise been so dominant. It was an understandable strategy, but one that proved somewhat predictable for a Varsity Blues defence increasingly structured around stopping them.
Leading scorer Jayme Foreman scored her first points of the game with under three minutes in the quarter. Though, it wasn't quite enough against the efforts of Ougrinov, who put up 15 points by the quarter's end. It took a buzzer-beating layup from Parker to tie the game at 59.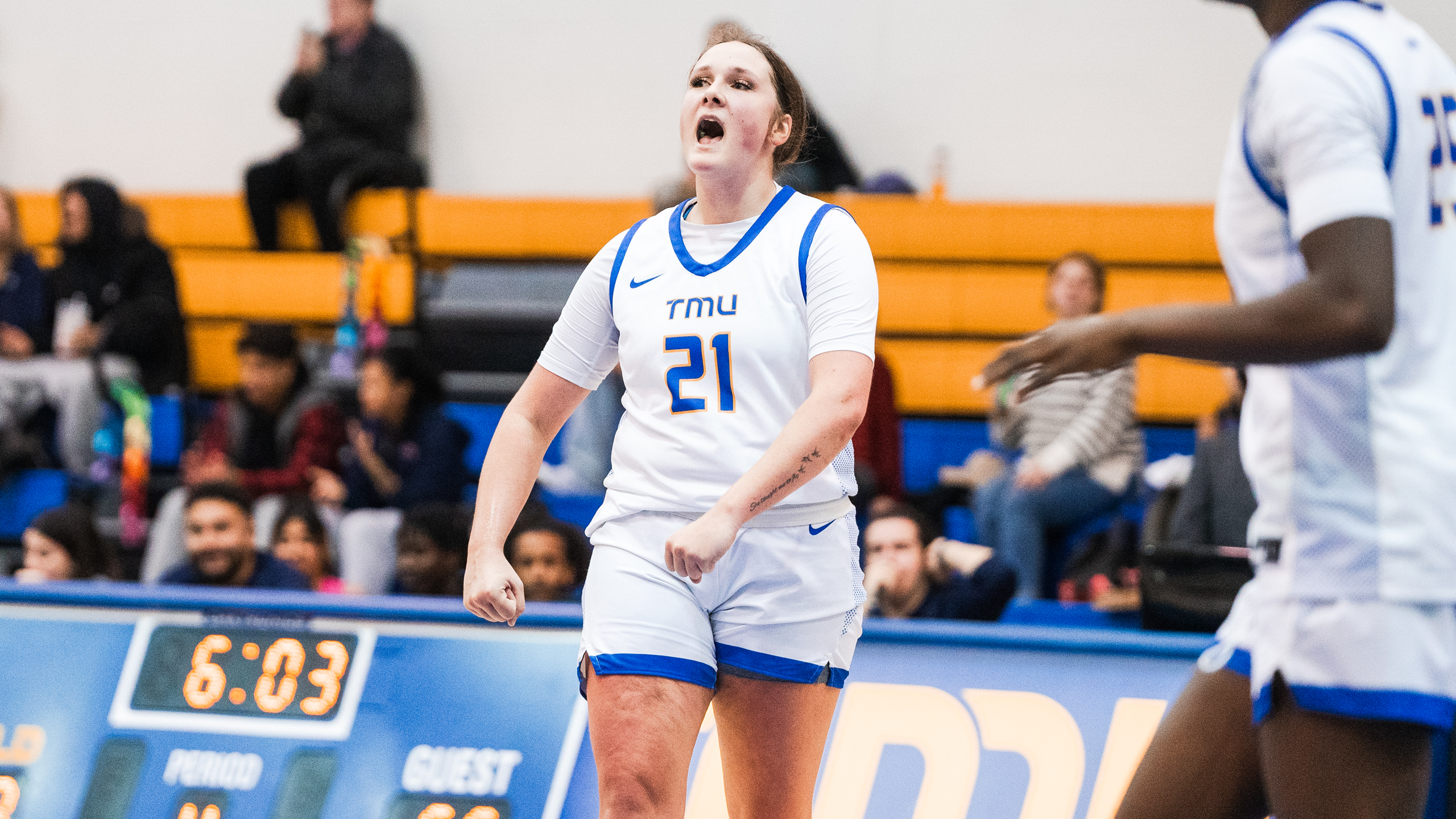 The fourth quarter though, made it clear why the Bold stand atop the Ontario University Athletics Central division six games into the season. Garvey and Hall immediately shrugged off their third-quarter rust with the first four points of the final frame.
U of T third-year guard Kaylee Williams conspired to turn things right around with another swished three-pointer. Ougrinov popped up with yet another triple followed by a Nero drive to the basket to tie the game at 79. In the span of two minutes, the Varsity Blues had erased an eight-point deficit.
Garvey scored a jumper just 13 seconds later to put the Bold back up by two.
To add to the drama at the MAC, U of T called a timeout moments before the referees could call a jump ball due to a loose ball. The final play of the game was entrusted to Varsity Blues fourth-year forward Thuraya Abdul Hamid, who was promptly blocked by an unmovable Parker.
"When other teams come to scout us, [they] either have to take [Kaillie's] drive away or our three shooting guards' shots away, which is nearly impossible," Garvey smiled. 
UP NEXT: The Bold are back in action on Nov. 22, when they'll take on the McMaster Marauders at Burridge Gym in Hamilton, Ont.