By Dream Homer
For the Toronto Metropolitan University (TMU) Bold men's volleyball team, the game isn't only about spikes, digs and sets. Instead, it's about the brotherhood and fulfilling the team's culture—on and off the court—that will aim to propel them into success this season.
TMU had to bid farewell to four starters this past off-season with Omari Young, Saad Shaikh and Lhexen Rabit graduating, along with Jacob Walker who has moved on from volleyball.
"We lost some leaders and some older players that had been around for a while so [I've been] trying to empower the younger guys to take that role," said interim head coach Niko Rukavina.
While change is inevitable, this young team is more than ready to approach this season like any other.
Fourth-year middle Alex King has taken on the leadership role with the departure of his former teammates. With this new position, he recognizes his newfound role in the locker room as one of the older players.
"I look to be a good leader on and off the court, especially for the younger guys," King said. "I feel like we have a very young team this year [and a] very young league in general. I'm just hoping to give them the best path for success."
Rukavina also stated that there are high expectations for King as a leader of the team.
"[King], being one of our oldest players, is obviously going to be on the court a lot, so expectations are high for him," Rukavina said. "He's also playing a new position so he's going to have a little bit of growth in that stance but he's a leader."
Last year, King received TMU's Male Athlete of the Year award and was named First Team Ontario University Athletics (OUA) All-Star. He also recorded 208 kills on 424 total attacks with a .333 hitting percentage, which ranked second in the OUA. Additionally, he was first in the OUA with 50 solo blocks and set a personal career high of 24 kills and 30 points against the Waterloo Warriors on Feb. 10.
The Ottawa product looks to repeat his success this season.
"[I want to] do the same thing, work my bum off and hope for the best," King said.
The team is still fairly young which remains a defining characteristic for them on the court. However, the camaraderie between the players has been at an all-time high, according to Rukavina.
"[The] culture on and off the court [and] in the weight room is the best I've ever seen it," Rukavina said. "[The] culture of togetherness and bonding has been really good. I think that's going to help us through the start of the season."
The support system off the court has elevated the team's success on the court during exhibition.
"The chemistry on the court is ten times better if we talk and hang out together afterwards [or] before [a game]," said second-year middle Vilnis Baze. "Everyone supports each other and brings each other up."
Throughout the locker room, the initiative has been taken on by several new faces. After Rabit's departure, third-year Tony Tanouchev has stepped into the starting libero role with unquestionable confidence.
"[The] biggest thing I want to work on is being confident out there, being vocal and really controlling the backcourt," Tanouchev said.
As the pre-season unfolded and practices were plenty, Tanouchev became a steadied presence in the locker room. 
"[My teammates] look to me whenever they have a question [or need to] reset, refocus," said Tanouchev. "[They] look to me to keep them in line a little more."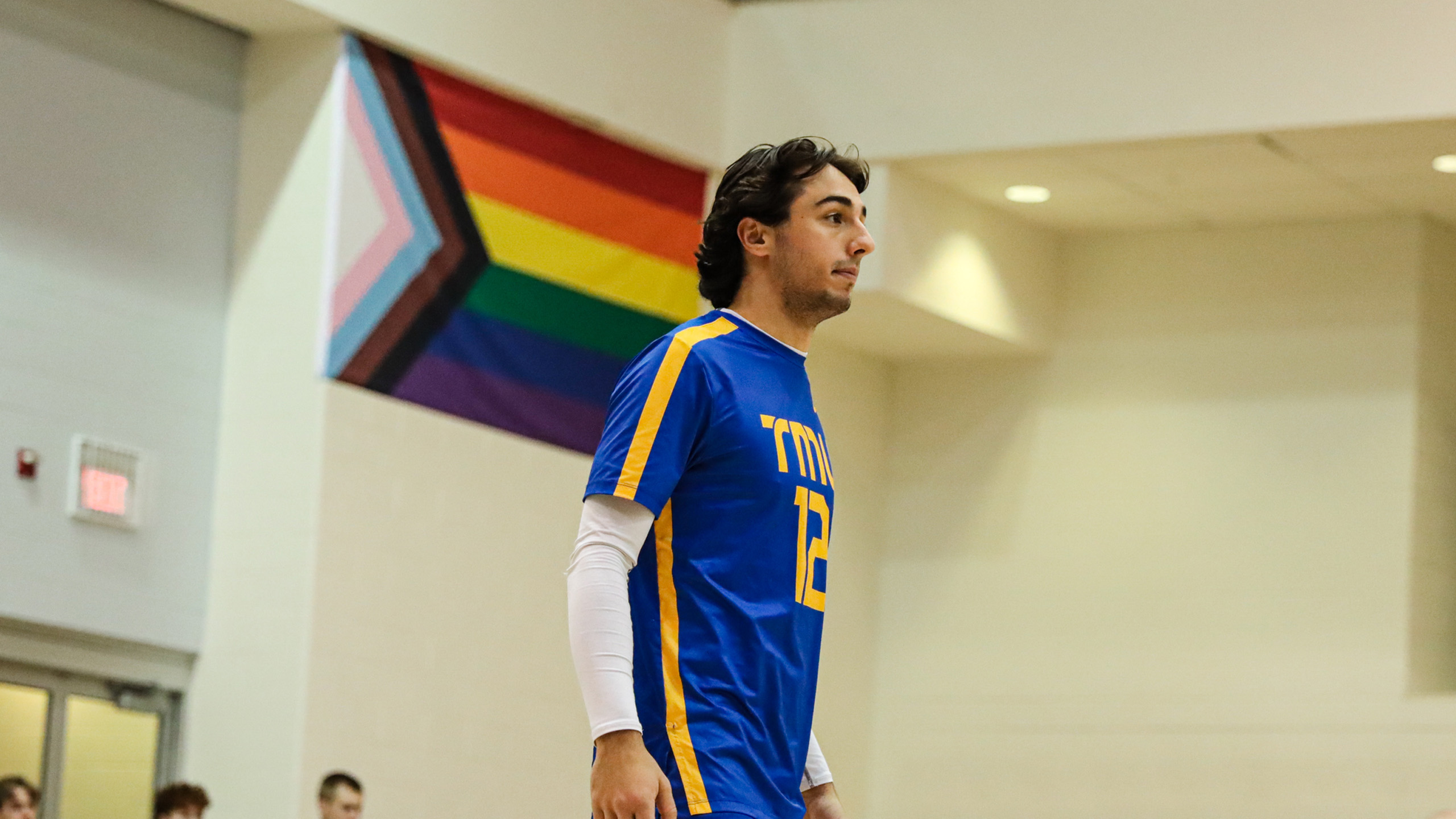 Third-year setter Taylor Wenzel will also step into a new role himself as the main setter for the squad with Shaikh having graduated.
Another key contributor for the Bold this season looks to be third-year outside hitter Ben Davey. The Calgary product recorded 52 kills on a total of 178 attacks and had his career-high 10 kills and 15 points on Feb. 5 against the University of Toronto Varsity Blues.
"We lost a lot of guys [from last year], so a lot of the weight of the team has fallen onto my shoulders," said Davey following the squad's season-opener. "I feel like I have to be that guy to finish a point."
On and off the court—from spikes to serves and lunches to dinners—the culture amongst these players is their key to success in this long season. That way, when February and March hit, they are fully prepared to strive to win the Forsyth Cup.
When asked which game they're looking forward to playing most, Tanouchev said, "All of them. We're ready for the season."