By Krishika Jethani
Since 2010, the DMZ—launched as the Digital Media Zone—has facilitated the beginning of many innovative business ventures. As a leading startup incubator, they provide tech entrepreneurs with the necessary tools to build and launch successful companies, according to the DMZ website. Previous startups include the likes of temporary tattoo company Inkbox and jewelry shop Mejuri.
Over the course of an 18-month equity-based program, the DMZ incubator assists startups to gain market strategy, customers and media exposure. Companies also receive help from employees by accessing investors and industry experts.
Each company receives a $10,000 entry grant. Companies with Black or women founders receive additional support, such as more skills development programs and extra funding.
Companies also have the opportunity to meet one-on-one with experts from program leads as well as receive fundraising support and pitch coaching.
Here are some startup tech company founders reflecting on where they started and where they are now:
Liza Akhvledziani – Chexy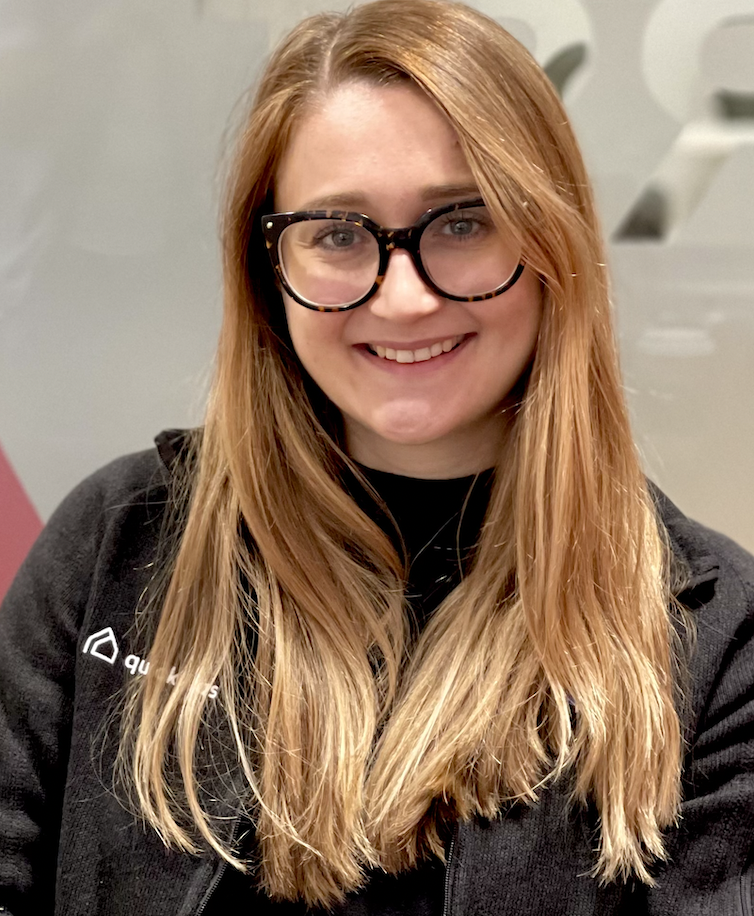 Liza Akhvledziani is the co-founder and chief executive officer of Chexy—a rental payments platform that allows users to earn rewards on rent.
Tenants can create their account using Chexy's website by adding their rent details and preferred credit or debit card information. Chexy will charge the card and e-transfer the rent money to their landlord every month.
"We allow tenants to earn rewards, build credit and just easily pay their rent online," Akhvledziani said in an interview with The Eyeopener.
Akhvledziani built Chexy as a way to provide a more "rewarding experience" to paying rent and bringing that structure to the 21st century. She mentioned how for years she needed to pay rent using post-dated cheques.
"I always wondered why you get to earn rewards on all the other expenses with credit cards that you do but can never get on your largest expense, which will take you a really long way whether you're trying to earn travel points or cashback as well as from building credit," she said.
She added that international students pay around $1,000 to $2,000 a month in rent but it never helps them build their credit, which is why she started building Chexy.
Chexy charges 1.75 per cent of the rent payment for Canadian credit card transactions and 2.5 per cent for non-Canadian credit cards.
Landlords can gain online direct deposits, automated rental income reports for taxes and a clear visibility on rental cash flows, according to Chexy's website.
Additionally, Chexy can help build your credit by enhancing factors such as your payment history, credit portfolio and credit history.
Tenants can opt into the credit builder option through their account and Chexy will automatically report their rent payments to Equifax every month. Equifax is used to help customers estimate their credit scores.
Based in Toronto, Chexy started about a year and a half ago. It's had over 5,000 tenants and processed over $3 million per month in rent payments.
"30 per cent of our users come from referrals from someone who's already an active Chexy user so a lot of our growth has been kind of organic and word of mouth which is awesome to see," said Akhvledziani.
The DMZ is helpful in a "multitude of ways," she said. All entrepreneurs and startups are in a similar stage fighting towards the same goal.
For example, Chexy used the DMZ legal services to put together their terms of service and privacy policy.
"It saved us thousands of dollars, versus having to go out and pay for it and deal with a law firm who potentially doesn't work with startups," she said.
One of the things Akhvledziani underestimated as a student was the importance of building credit.
"The earlier you start on your credit building journey, like understanding personal finance and being financially savvy, the better you're set up for life," she said.
Lucas Francioli – MoveMate
Lucas Francioli is a co-founder of MoveMate—a digital application connecting users with a mover that fits certain needs. The program matches users for moves of all different sizes, scheduled times and quotes.
"We're a software company, we don't own any trucks. We try to help people who need to move and then we help [the] service providers," said Francioli in an interview with The Eye. "So [our] 'mates', they're doing the move and other companies that are looking for customers get connected."
According to Francioli, users can use the service for small moves such as a few pieces of big furniture or bigger jobs like an apartment change.
MoveMate's website allows you to personalize your move by selecting the type of help you need. By inputting the exact addresses, users are able to see a price range for their move.
Francioli explained the moving industry is typically "very fragmented."
"A lot of people out there are trying to offer moving services [but] there's no standards and there's very little communication between all the people that you're going to be interacting with during your move," he said.
MoveMate started four and a half years ago where they only operated in Montreal.
Now, the program is available in seven cities across Canada, including Vancouver, Toronto and Ottawa. In the U.S., they operate in Chicago.
Francioli's current goal is to grow MoveMate's users. He wants people to be aware of the company because it's a "better solution" for what's currently in the moving market.
Francioli said the most challenging part of the process was gathering market research.
Market research refers to gathering information about the product or service to easily analyze customer and competitor needs. Through this, companies evaluate opportunities and threats in the market.
"We try to adapt the product according to what the market tells you, as opposed to doing it the other way around," Francioli explained.
He described the DMZ as a place that helps grow your business and optimize your cash flow through help from experts in various fields, ensuring the growth of your company.
Francioli created a discount code (TMU10) for Toronto Metropolitan University students to save 10 per cent on their moving costs. The code is available until May 2024.
Arvin Madhi – econommi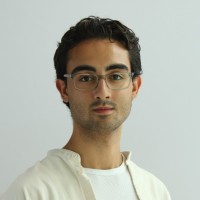 Arvin Madhi is the chief operations officer of econommi—a company for user to lease cars and have investors buy shares in the contracts of the car by creating an account on their website.
Econommi partners with car dealerships to help accelerate their sales in under 30 minutes, according to Madhi.
Their chosen business model reduces overhead costs and boosts innovative approaches to vehicle financing.
"We have our leasing side where we partner with different car dealerships to provide leasing options to them," explained Madhi. "We don't use interest, we use a market-based system so they have the opportunity to buy out their car at any point without penalties."
After econommi leases a car, investors can buy shares in the contracts of that car.
"Every month when the lessee of the car makes their monthly payments, it is then evenly split up between all the people who own the shares in that car," said Madhi.
Investors can build their wealth in a "secured and diversified" manner by following three simple steps, according to the company's website.
First, an individual leases a car through econommi. The company then splits the cost of the car into LeaseTokens—securities that represent shares in a lease contract. LeaseTokens grant the owner rights to monthly payments and are backed by the value of the vehicle in the lease. Then, investors can put capital into the tokens which gain value as individuals pay their lease.
"We take that lease and we have it on this really great investor experience where they can go in and purchase LeaseTokens. They can manage their earnings, they can fund their wallet," he said.
The Vancouver-based company originally started as a peer-to-peer car rental business in June 2019 but then shifted to leasing three years ago.
Madhi said econommi has made over a million dollars in leases and has signed over 120 leases with clients.
On Nov. 3, econommi hosted their third summit where they showed their new economy platform which Madhi said was a "huge accomplishment."
Econommi's investment platform is their flagship piece of software. It is an application where investors can manage their earnings and have their money grow.
Madhi was excited to see the app live on other people's phones. "That is cool, like I can see it on my own laptop, that's fine, but to see it on other people's devices, then using it, interacting with it, that's the most rewarding thing."
The most challenging part for Madhi was the beginning because it was all "chaos." The DMZ worked as a "network of experts" that were available to us as a tech startup.