Words by Hannah Mercanti
Visuals by Jes Mason
Disclaimer: Though The Eyeopener usually steers away from interviewing journalism students, Jay Ashdown, a source in this story is a TMU journalism student who offered valuable insight and perspective. This did not jeopardize the reporting or factual relevance of the piece.
A
s Felicia Jensen* attempts to join a gaming club at To- ronto Metropolitan University (TMU), she doesn't know what to expect. Nothing seems out of place to the fifth-year science, technology, engineering and math (STEM) student as she double-clicks the invite link and logs onto the Discord server. Though as she scrolls through the channels on the darkened side- bar, she notices something missing.
She takes a deep breath and sends a message to the general chat. "Hey," it reads. "Can we have a channel dedicated to queer students so we could talk to and meet each other?"
Slowly, the replies pour in. "Why do you want to be separated from the community?" One reply reads. "Imagine if we made a channel for straight and cis people?" Eventually, a message from the moderator comes in: "We don't want to create a space."
Another breath. Long story short, Jensen doesn't end up sticking around the TMU gaming club and her short-lived membership becomes a thing of the past before her very eyes.
Anti-2SLGBTQIA+ views have been stealthily increasing in Canada over the past few years. According to a 2021 Statistics Canada report, sexual orientation-related hate crimes shot up 64 per cent from 2020 to 2021.
Many consider Canada a progressive place to live but residents were brought back to reality this past June when a former student walked onto the University of Waterloo campus and stabbed two students and a faculty member involved in a gender studies class.
This increase in violence has been manifesting across Canada in many ways. Along with the fear of physical assault, queer students now also face anti-trans protests, most notably in the form of the infamous 1 Million March 4 Children, a Canada-wide protest group marching against 2SLGBTQIA+ inclusive education.
On Sept. 20, Canadian streets slowly filled with protestors boasting transphobic messages. A Facebook post made by 1 Million March 4 Children on Oct. 24 states that the group "is the people's movement and it is shining bright."
Trans students were left essentially defenceless against the potential aggressors around their campuses. But on the same day, marchers were met with a crowd of more than 1,000 counter-protestors fighting for 2SLGBTQIA+ and trans rights, according to CTV.
Groups like Students for Queer Liberation—a collective made up of 2SLGBTQIA+ students from Toronto universities including University of Toronto (U of T) and TMU—have been countering these movements in multiple ways.
For the duration of the Sept. 20 march, member and peer supporter Nora Ahmadi Vosta Kalaei organized a walk-safe program with Students for Queer Liberation for students at U of T to ensure students were "getting where they need to go."
At TMU, students have historically had 2SLGBTQIA+ groups to join and find community in. An article from Toronto Met Magazine relays that queer faculty and students have been banding together to create these spaces since as early as 1977. Though such spaces continue to exist, so does the hate against the people who occupy them.
---
T
he decision to change his name in the school system wasn't an easy one. In fact, he had been putting it off for some time now. But eventually, Jay Ashdown, a third-year journalism student, grew sick of the confusion from peers and professors surrounding his gender identity.
He knew what had to be done—it was time to log on to MyServiceHub and update his preferred name. As the tab pops open in a new window, Ashdown navigates the site's homepage and clicks "profile," then "confirm/update chosen name," enters his new name and hits save.
The process seems almost underwhelming compared to the response from faculty and students alike.
Strolling into class, Ashdown grabs a seat and his professor does a double-take. "One professor saw my name she looked at me and was like, 'You sure you want the name Jay?' And I was like, 'Yeah, I do. That's my name,'" says Ashdown. The professor's response of a bewildered smile made Ashdown realize what it meant—that he wasn't understood, not really.
Outside of the classroom, Ashdown's discomfort continues. "Whenever I overhear students' conversations [concerning 2SLGBTQIA+ issues] it's always like, 'Is that a he or she or it.'"
Ashdown associates the rise of hate with the rise of rhetoric from conservative pundits like Jordan Peterson and Ben Shapiro, stating that he hears their arguments being repeated almost verbatim by students on campus when presented with queerness.
"I try to dress more conservatively on campus. Just a shirt and pants," he says while wearing a plain crewneck sweater.
While students are at the forefront of this issue, queer-identifying faculty, as well as faculty who teach queer studies, have been experiencing increased hostility from those on campus with anti-2SLGBTQ1A+ beliefs.
Nestled somewhere within the twisting and turning corridors of Kerr Hall is sociology professor Michael Thorn. Within the ivy-covered walls, Thorn can be found teaching about a variety of subjects, from pop-culture to gender identity and sexuality.
Despite identifying as a gay man, he is white and in a position of power. Thorn acknowledges the fact that typically, he can assert himself in a classroom and prevent any serious disrespect from students.
But in 2019, during Thorn's very first year teaching Sex, Gender Identities, and Sexualities, he began noticing groups of male students entering his lectures for a laugh at the expense of his queer-informed lectures. In response, Thorn had to implement a rule in his class—close the door after you enter to prevent disruptions.
He's not ignorant to the fact that the presented solution to these instances—increased security—is one that likely won't work for his students. Thorn knows from previous class discussions that many of his marginalized students "have not been entirely comfortable with the stronger security measures that have been brought in on campus."
TMU president Mohamed Lachemi tells The Eyeopener that part of the response from the university has been increasing the presence of security throughout campus.
Lachemi explains that TMU security participates in equity, diversity and inclusion training before their first shift on campus. However, that doesn't negate the fact that many students are uncomfortable with the security increase, which Lachemi acknowledges.
The Eye has previously reported on the concerns many marginalized individuals have about increases in security on TMU's campus.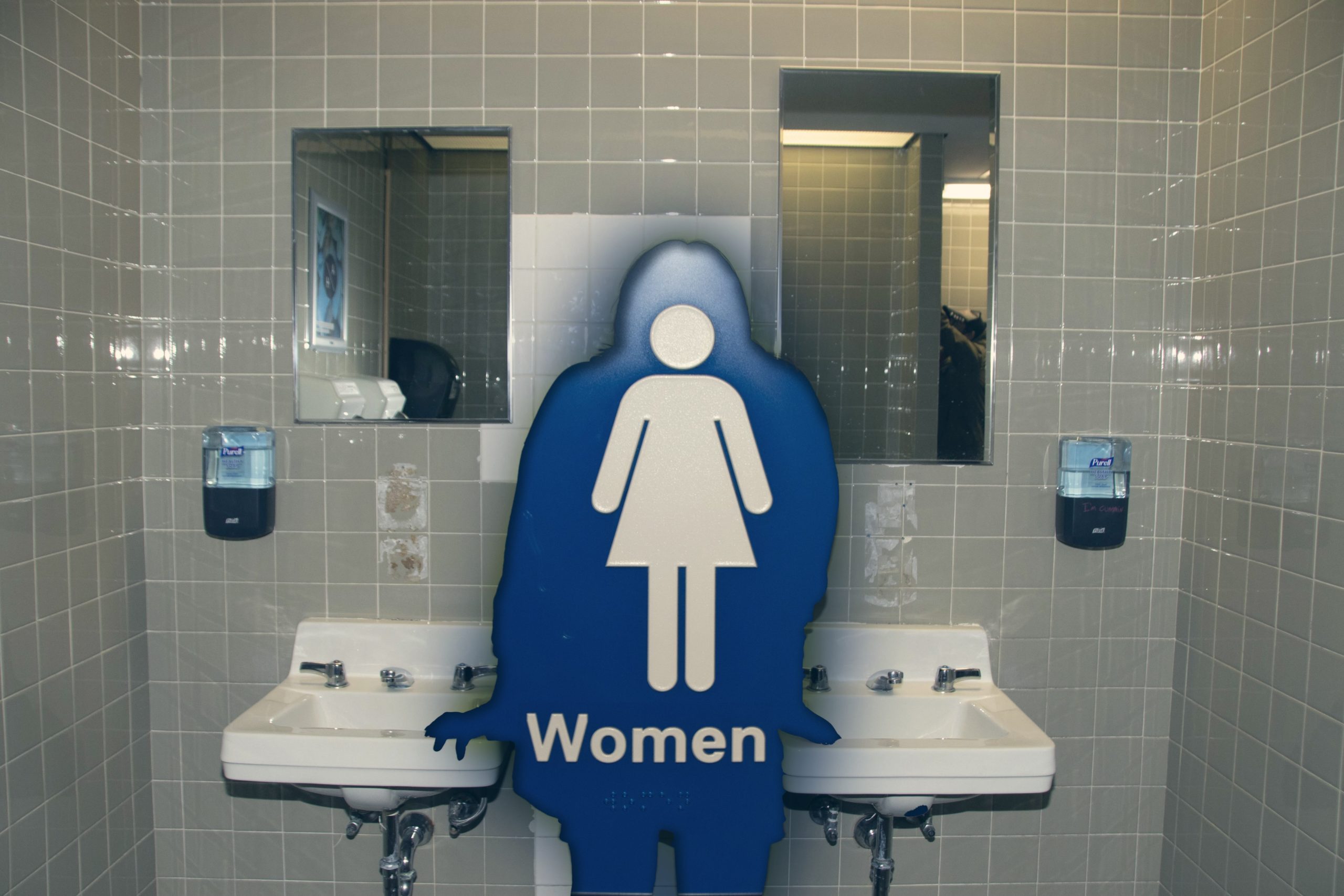 No Pride in Policing Coalition, a queer-led Toronto-based advocacy group, says in an Instagram post from June that they "continue to witness the Police attacks on Indigenous, 2-spirit, Black, racialized, Trans, and queer people in Toronto nationally and globally." They anticipate a rise in attacks.
TMU has developed a strategic outreach response team, which provides a walk-safe program, non-violent de-escalation services and non-uniformed assistance when possible. "We also recognize that our community has a range of lived experiences and that sense of safety is deeply personal," says Lachemi.
Ahmadi Vosta Kalaei shares the belief that increased security isn't the most effective solution to the rise of anti-2SLGBTQIA+ threats on campuses. Instead, individual students are left to create their own safe spaces and fill in the gaps left by their schools.
"I wouldn't say [homophobia and transphobia] affected safety, I would say it destroyed it," says Ahmadi Vosta Kalaei. They say students have been requesting support at a "jarring" rate in the past few months.
The problem extends past students on campuses. According to Thorn, the quiet rise of right-wing politics at the provincial level could also be fanning the flames of anti-2SLGBTQIA+ rhetoric, alluding to the hike in support for right-wing candidate Pierre Poilievre.
"There's pressure from the conservative base for [Pierre Poilievre] to start addressing gender issues from a conservative populist perspective," says Thorn. In the United States, bans on drag and gender presentation are becoming more common, worsening the threat of violence against queer communities. As support for Trudeau wanes and increases in Poilievre's favour, Thorn fears we could end up in a similar position here in Canada and the violence could heighten even more.
The Centre for Safer Sex & Sexual Violence Support (C3SVS) is another peer-run service available to queer and trans students offering inclusive sexual violence support. C3SVS coordinator Sam DeFranco explains the type of support queer students need changes all the time. "A lot of people that are coming by are afraid," she says. "We also see people that are very angry."
Ashdown too has noticed a recent shift in how queer students are being treated on campus. "I'm starting to get more worried about if I don't pass, are people gonna attack me for that?"
---
A
couple hours outside of Toronto is Wilfred Laurier University (WLU), a Waterloo school known for its business and finance programs. After a year of study at WLU, Shadi B transferred to TMU. "There was no support, no community, no nothing," says B, describing the WLU campus environment as "hell on earth."
In her first year at TMU, B joined a group chat for queer students looking to make friends. At the meetup, B couldn't believe her eyes.
Her old environment was so hesitant to welcome her queerness and here she is a year later, tears in her eyes as she hugs her new friends. B considers herself lucky—she's an extrovert and has had years of experience making space for herself.
"I've done a lot of work in code-switching and adapting to different situations because of my trauma," says B. "I think I'm someone that makes space. I've always been someone that makes space."
For B, staying safe on campus is all about surrounding yourself with like-minded individuals and staying out of the public eye as much as possible. Along with a private car, B almost exclusively uses closed spaces when on campus. "It's very rare that I spend time in public spaces. When I go to the [Sheldon and Tracy Levy Student Learning Centre], I book out a room."
Though B finds comfort and safety in the "like-mindedness" of other creative students among her, she's not unrealistic. She knows not every queer student is as extroverted and willing to make and take up space as she is. For these students, she recommends finding small, safe ways to express your queerness and incorporating that into your school life.
The Toronto Metropolitan Students' Union (TMSU) has two groups for students to access queer-specific services—The Queer Space and the Trans Collective in the Student Campus Centre (SCC). Newly appointed Trans Collective lead T** notes that the services were unavailable from the beginning of the semester until Oct. 30 and attributes this to vacancies within the equity services centre.
Though both groups were late to start up, The Queer Space and the Trans Collective are currently planning a variety of events for TMU students, including a drag show at The Met Campus Pub. "We're still doing outreach to see how best to support our students," says T.
Jensen's experience on campus has been complex. On one hand, she's witnessed professors telling off students for laughing about pronouns, which she describes as "pretty cool." On the other hand, with regards to students, she feels more "tolerated" than she does "accepted."
The lack of gender-neutral bathrooms and gym changing rooms add to Jensen's discomfort on campus. When she goes to change clothes in the Recreation and Athletics Centre, the chatter dies down. "I just get stared at a lot. I could feel the weight of everyone's eyes on me all the time just because of the way I dress or the way I present myself," she says.
The gym and bathrooms aren't the only places she reports feeling especially unsafe on campus. For Jensen, being visibly queer in a STEM major has been an experience she describes as "scary and uncomfortable."
Jensen says in a major where women already tend to be subjected to sexism, queer female students have it even worse.
For a space on campus to actually be safe for students like Jensen, she feels there needs to be rules: No harassment, no bullying, no racism, no homophobia and no transphobia. "But it should be enforced too, because some groups just…write it there because they need to check off some bullet points."
Despite the measures TMU has taken in an attempt to better protect queer students, it's impossible for Jensen, among others, to predict how 'safe' their days will be. Will she be stared down? Likely. Will anything worse happen? It could. Striding down the hallway to class, sheer uncertainty hangs above her.
When she makes it outside after her lecture, the feeling sticks. As her safety whistle jingles in her pocket, she picks up the pace past the security guards and considers adding more to her arsenal of gear. "Mace or bear spray…Even though it's illegal," says Jensen nonchalantly.
She continues walking away from campus, and though the blue signs and glass buildings fade into the distance, the weight of having to keep herself safe remains.
*The source's name has been changed to protect their privacy and identity due to safety concerns.
**The source prefers to be identified only by their first initial.