Reading Time:
4
minutes
By the Men of The Eyeopener
We're officially half way through this month, which means we only have two more weeks of looking hideous — all for a good cause. The gentlemen here at The Eyeopener have all been growing out their 'staches to raise money going towards prostate cancer research.
To donate to the cause, visit our Movember page: http://ca.movember.com/team/1817109
Here, you will find updates on all the participants for week three.
Behdad Mahichi (Media Editor)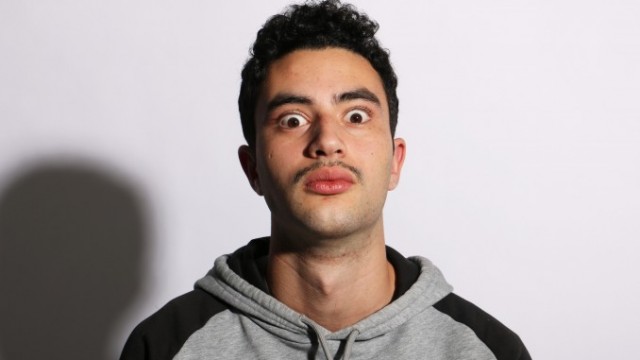 We're now halfway through this disastrous month of self-loathing and hideous looks. Thanks to my moustache, I've been called Salvador Dalí enough times to believe I'm actually a reincarnated Persian version of Dalí himself. I mean, the guy even had the same birthday as me.
The only problem is I'm not really an artist, or particularly familiar with surrealism. No need to worry, while I hide under tables to avoid social interaction for the remaining two weeks, I will make sure to purchase a couple canvases along with a bag of LSD and try to get more into it.
Aside from that, the only other update I can give you is that Jake has been acting very weird lately. He keeps staring at me from a far and whispering "I'm going to get you" while holding a broom. I'm not entirely sure what that's all about.
Jake Scott (News Editor)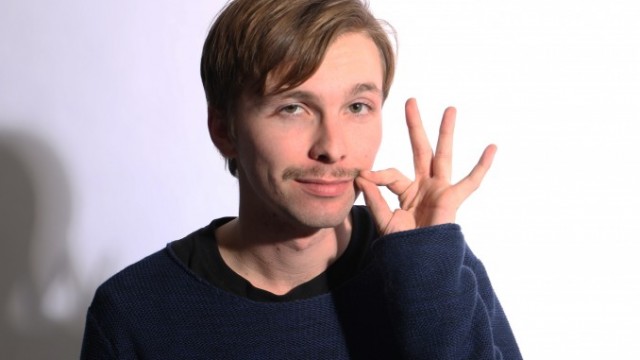 My Rogaine-and-coffee combo seems to have paid off. It's the third week and my moustache is here. I honestly think my moustache is way better than the collective 'staches of Rob, Josh, Keith and Mohamed. Sean isn't included because he's growing a ginger moustache, which is statistically harder to grow. My only hope is that I may surpass Behdad's Dad-stache. Honestly, I just want to cut it off and stick it on a broom handle.
All else is well in moustache land. However, I woke up this morning and felt a burning need to buy a fixed-gear bicycle and a record player. I also keep buying something called "craft beer." It tastes awful but every time I try to say those words out loud I end up talking about the benefits of gluten-free brewing. I think this moustache is starting to change my very DNA.
Josh Beneteau (Sports Editor)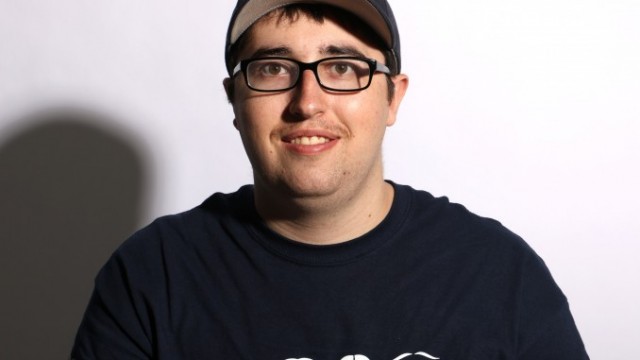 My moustache has decided to play mind tricks on me. This morning I looked in the mirror and saw a decent moustache, one that I expected to have at the half-way mark of this journey. However, when the picture was taken, it vanished. Poof. Now I'm confused. In the mirror, I look like a French convict. But to everyone else, I'm just my normal good-looking self. I am convinced that by the end of this, I will need to be checked into a ward.
Keith Capstick (Fun Editor)
I'm failing myself and everyone around me. Hair sprouts where it shouldn't on my face, but my moustache is still lacklustre. You know, I never thought I'd be this upset. My manhood will has never felt so tested. Will I ever be enough?
Mohamed Omar (Editor-In-Chief)
Jesus, Mohamed and Moses, my moustache is sort of visible.
I know it seems hypocritical, based on the past two updates we've had to write — I expressed utter shame at the line of invisible dirt on my face — but now it's kinda there, and I kinda like it.
I was going to use a school commitment as an excuse to shave the 'stache early, but I'm going to stick with it. Don't get me wrong, I still look like a convicted felon who just hit puberty, but gosh darn it I've never felt manlier in my life.
I bet this is how Karl Marx felt when he was, I don't know, 14? He must have looked himself in the mirror and said "I will grow a fabulous moustache and beard one day. Also, fuck the bourgeoisie!"
Rob Foreman (Photo Editor)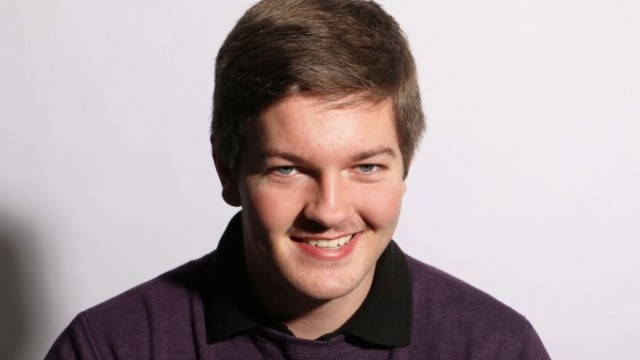 It's here! It's finally here!
I don't give a damn if it light and translucent, it exists and that's all that matters. It's gotten to the length that people actually notice it now!
And that sucks.
I have been called Pedro 27 times since this fuzzy growth on my upper-lip has appeared. But I will remain strong. I will keep calm and carry on. I can do this. It's just two more weeks left of teasing and culturally inappropriate nicknames.
In the words of Bon Jovi, "WE'RE HALF WAY THEREEEEE… WOAAAAHHHHHHHH…"
Sean Wetselaar (Features Editor)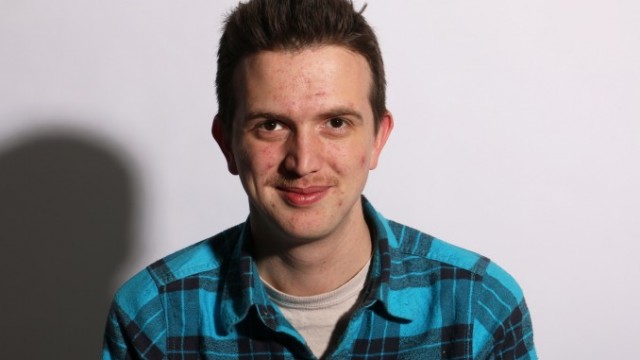 It's day 16, and we're officially more than halfway through the month.
I had our media editor (Behdad Mahichi who is himself sporting a fine 'stache) zoom in on this picture. I promise, at a certain zoom it is possible to tell that there is hair.
I looked at myself in the mirror today, and I think that the honest truth is that my moustache can only be defined as dirty. I don't know how I should feel about that — but mostly I just feel like I should shave.
I'm past the fear of hair stage, and into eager anticipation of its departure.
Whose idea was this, again?