Reading Time:
4
minutes
By Jonathan Bradley
If you were to tell Jay Wong when he was a child that he would be teaching to a crowd of 330 students at a university, he would be shocked.
"I was your typical quiet, shy kid. I kept to myself," said Wong. "Most people would tell you that they never could have imagined me yelling. I was a passive person."  
Growing up, Wong took his introverted personality and applied it to art. He enjoyed being creative with writing and drawing. A childhood dream he had was to write and illustrate children's books.
Today, Wong teaches in the School of Graphic Communications Management (GCM) at Ryerson, where he has led Processes 1 and Design and Layout for the past four years. His path to Ryerson came with learning to overcome his shyness while taking a few detours along the route.
His first exposure to visual art in the technological sense was in Grade 11.
"I had my first communications technology class and that's where I started using things like Adobe Illustrator and Flash," he said. "I realized at that stage I was much more interested in doing art on a computer rather than drawing."
He was the editor of his high school's yearbook in Grade 12 where he learned about graphic art and art direction.
He enjoyed communications technology, so he decided to apply to Ryerson for GCM. He felt it was a natural fit since he took a flexographic printing module—a process of printing on uneven surfaces—in high school and he wanted to refine those skills along with his editor experience. The downtown factor was a given. 
Born in Montreal and raised in Mississauga since he was 5 years old, he knew that living in Toronto would present him with more opportunities.
Wong used his bilingualism to work for Air Canada to help pay for his undergraduate degree. Wong would commute to the airport for 4:00 a.m. shifts and go to school as a full time student. He then also worked as a TA in his fourth year.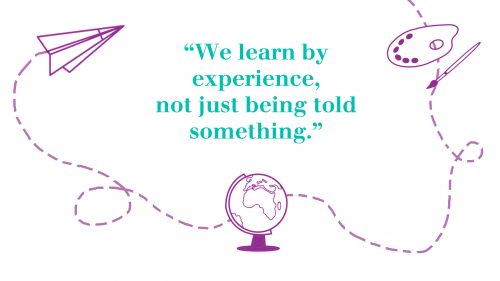 He made sure to be involved in more than just his studies. He was part of a team at GCM called the Phoenix Challenge, a flexographic printing competition.
Working for Air Canada allowed Wong to travel—a passion he quickly fell in love with.
"Anywhere I travel, I always try to find a hike to do because I'm a huge hiker as well. I've hiked in Peru and Hong Kong and all over the place," he said. "I don't want to be cliche or anything, but there's different places I like for different reasons."
Once he graduated from GCM, there happened to be an opening to teach some labs in Design and Layout, which he was interested in as a student. He loved his GCM experience and wanted to share his passion for the program with incoming students. He applied to become a professor and received the position.
Wong said that in some ways, it felt like he has never left.
"I try to pass this message along to my students as well; that you can only truly fall in love with Ryerson once you participate in more than just your classes," he said.
Going back to that inner shy kid, Wong said that one of his biggest challenges was overcoming his fear of public speaking. He remembers his throat getting extremely dry when he gave lectures.
"I still get jitters from time to time thinking about public speaking, but I find that once I get going and start talking, the nerves eventually disappear on their own," said Wong. "I try to ensure that my passion comes across to the students in lectures and labs."
Wong said that he relates to his students because he recently was one and understands how tough it is to balance school and a social life. He has been known to put the occasional meme in his lecture slides, which may indirectly affect his high rating on RateMyProfessors.com.
"You learn by doing, which is a big part of my philosophy as a teacher," said Wong. "We learn by experience, not just being told something. GCM has a very hands-on curriculum."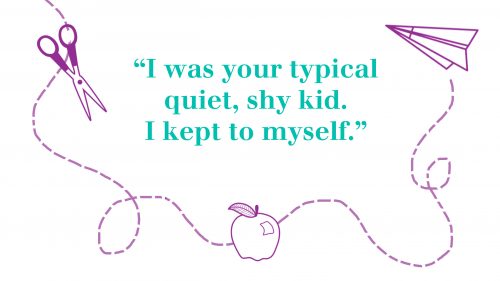 "This job would be nothing without students. The greatest sort of joy that I get, especially something like design when it's an introductory course where I have students knowing nothing and having never opened Adobe Illustrator or InDesign before, and seeing what students can make at the end is amazing."
Outside of being a professor, he works as a production coordinator and ad designer at St. Joseph Communications. He does graphic design and works on advertisements for magazines such as Toronto Life, Fashion and Weddingbells. Companies send him what they want, and his job is to deliver and create magazine advertisements for them.  
As for teaching, he said he always strives to make his lectures as interesting as possible, and that starts with a compelling PowerPoint. In fact, when he was younger, his parents put him in PowerPoint camp for four years since playing baseball wasn't working out.
Wong has not thought too far ahead about where he wants to go with his career. Wong is going to finish his master's degree in educational technology that he is doing with the University of British Columbia through distance education. Wong's master's degree should be finished by summer 2018.