Reading Time:
3
minutes
By Emerald Bensadoun
You probably remember watching them in school when you were younger. A one-minute clip used by your teacher during class that summed up an entire period in Canadian history. Now a group of Ryerson grads are contributing to Canada's history. Out of over 170 pitches submitted to Historica Canada's request for proposals, Route Eleven, a production company started and run by several Ryerson alumni, was selected by Historica Canada to create two Heritage Minutes.
Ryan Tremblay, producer of the Minute and former Ryerson student, said Historica Canada was impressed by their pitch and professionalism, looking to the film's writer and director, Ryerson film production graduate Stephen Dunn, to tell a compelling story in a single minute.
The first minute, which pays tribute to Lucy Maud Montgomery, the Canadian author best known for a series of novels beginning in 1908 with Anne of Green Gables. Historica Canada unveiled the new Heritage Minute on International Women's Day, to illustrate the struggles felt by the celebrated writer, who along with her mental health battles, was subject to abject sexism and rejection from publishers.
The brief minute took nearly a year to produce.
"We all had to collaborate on an extreme level with this project to satiate the client's need for historical accuracy, communication and visual beauty," said Tremblay. "There was a long editing process because we had to balance that fine line between beauty and communication."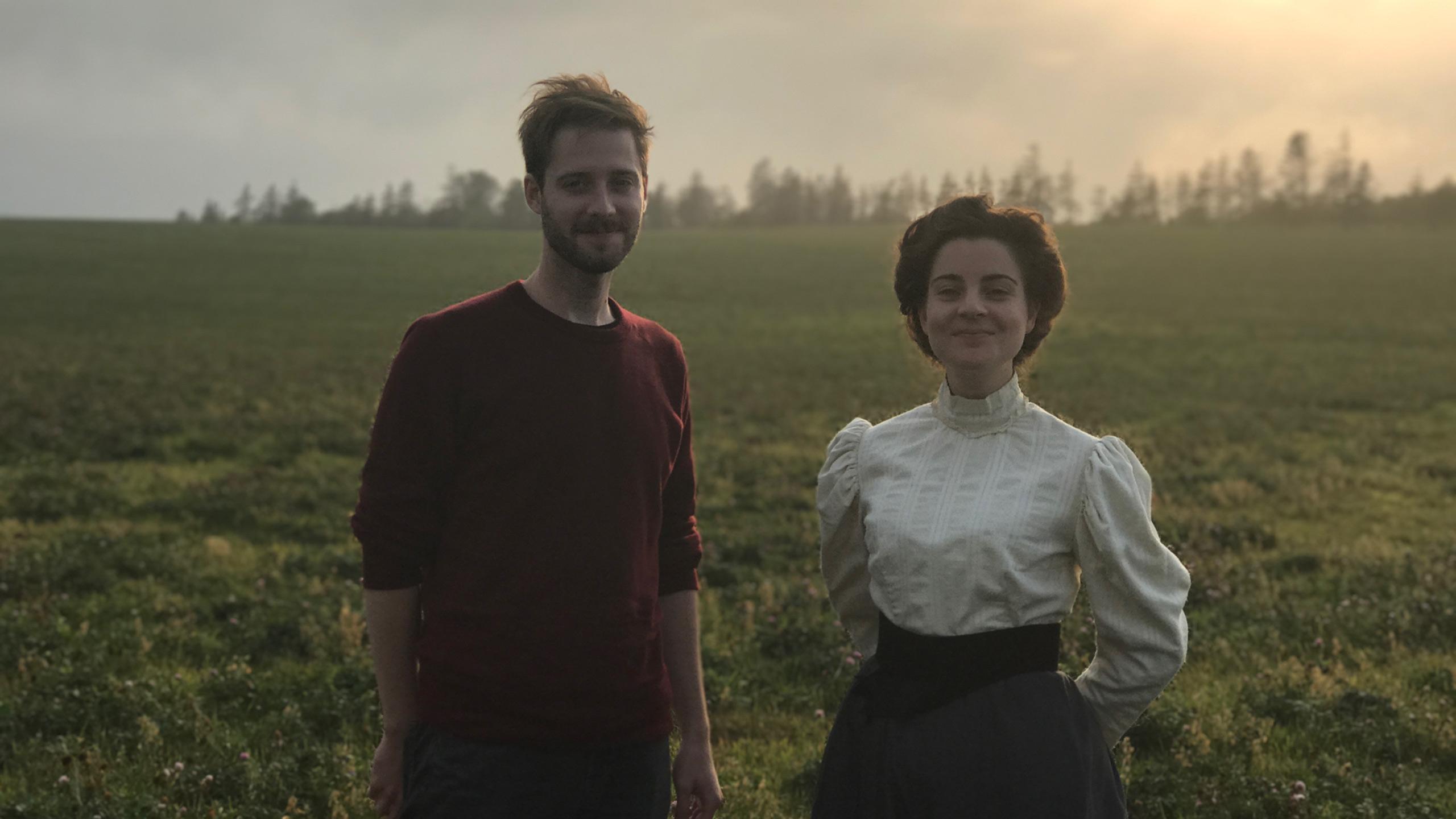 The Canadian Heritage Minutes, founded by Historica Canada, is a collection of bilingual Canadian 60-second short films, each depicting a significant person, event or story in Canadian history. First released in 1991, they have been shown on television, in cinemas and online, and have become a part of Canadian culture. Often criticized for only portraying Canada's white, military achievements, re-booted six years ago, Historica Canada sought to revitalize the traditional narrative of the Heritage Minutes.
Ryerson film graduate and producer of the Minute, Peter Lilly, says it's nice to be involved with a reboot that is tackling controversial parts of Canadian history like segregation and residential schools.
"The younger people are when they learn about this stuff, the more sophisticated their attitude towards it will be as they grow older."
But creating the minute was a tedious project.Tremblay said that although from start to finish, coming up with a finished Minute took a full year to complete, they only had four days to shoot the film in Prince Edward Island and two shoot days in Ontario. Trembley said he remembered Neil Hansen, associate producer another former Ryerson student who he said drove for over 16 hours to bring all of the team's equipment from Toronto, Ont. to the set of the film in Prince Edward Island and back.
But Tremblay was grateful for the "incredible" experience.
"I think this is kind of what filmmakers dream of doing," he said. "Actually getting to make a story come to life and stand in the place where the subject may have been. It's cool."