Reading Time:
12
minutes
The problem with self-care is that traditional acts of it are entirely inaccessible to many communities.

Izabella Balcerzak

writes about kickboxing and taking baths, but looks to other students and identities to hear about their own practices
Photos by

Samantha Moya
Illustrations by

Deanna Krueger
I slide deeper into the tub, letting the hot Intergalactic zesty-peppermint-scented bubble bath soak into my skin and reach my face. I try closing my eyes, but each time I do, my growing to-do list appears, making this whole situation more stressful than it was ever intended to be. Normally on a Thursday night, I'm catching up on assignments, getting to bed pretty late and waking up early to catch a 6 a.m. GO train downtown. But this is supposed to help, right?
The last time I tried taking a bath was over a year ago and it ended in failure. After a long day at work, I came home, poured myself a glass of wine, grabbed my favourite book and filled the tub only to realize that my bathtub didn't come with a plug. Throwing the bath bomb in was an act of giving up, and I foolishly got in, with my heel attempting to stop the water flow. It took about 10 minutes for the water to completely drain.
But I wasn't going to throw in the towel and give up on self-care just yet.
If my attempts have taught me anything, it's that bath bombs are the glamorized idea of what it means to take care of yourself. Or at least they're what comes up when you read the countless blogs on "how to self-care." Most of them claim to be simple: baths, facemasks, naps—but to do all that, you need to have the time and the money (and a working bathtub).
As students, we're often expected to sacrifice any sort of self-care for the sake of our grades. We've come to think of it as a frill, instead of what it's simply defined as: "the practice of taking action to preserve or improve one's own health." As for me, I'm a full-time student commuting a total of three hours each day, juggling two part-time jobs and a struggling social life; taking the time to willingly preserve my own health can be hard.
And as it turns out, our generation needs it. According to the Canadian Mental Health Association, one in five Canadians will experience a mental health problem or illness each year, with that number heavily encapsulating the 15-24 age group. In Canada, suicide is the second leading cause of death, after accidents. For people our age—that puts us at the third highest suicide rate in the industrialized world.
As discussions around mental health become more commonplace, it's no wonder self-care has become a trend both online and within mainstream media. The term has been on a steady incline over the years and suddenly peaked at the beginning of September, when many students return to campus.
Keeping this in mind, I decided to take on a self-care challenge for seven days. I would dedicate at least an hour a day to self-care. After reading a variety of blogs and articles, I decided on a wide range of activities, like cooking, napping and working out.
But the existing issue with self-care—as remains with many social media trends—is that the traditional concepts affiliated with "me-time" are entirely inaccessible to many communities. While my self-care meant activities like baths and kickboxing, it's only because I could afford the time and money to do those things. That doesn't mean it looks even remotely the same for students with different identities from mine.
As a fourth-year student who recently moved back home, I often get there late after my three-hour commute, miss meals and keep an irregular sleeping pattern—just ask my dog.
I took inspiration from my younger sister who recently began incorporating self-care in her daily routine. She's currently in her last year studying child and youth care at Sheridan College, and throughout the program, students are encouraged to do a certain amount of hours at a practicum placement. Those settings range from schools to hospitals to drop-in centres and some even work at group homes and juvenile detention centres. Their jobs can come with listening to young kids' stressful and traumatic experiences.
While she lounged, ate popcorn and watched another episode of This Is Us, she explained to me that her professors recommend that students put themselves first, mentally and physically.
After psychoanalyzing myself, I realized I don't get stressed easily, and generally tend to go with the flow. But like most, I hide my worries until they take over and make themselves known. The problem is that I don't like to complain, especially knowing that people have it far worse than I do. So my challenge was to finally put my needs first.
***
On my first day, I took a bit of a beating. Literally.
After weeks of missing classes due to being sick and an overly-packed to-do list, I drove to a kickboxing class and arrived with a guilty look on my face.
"Welcome back," the owner said when I walked in. He's a friendly but terrifying face at the gym—before and during the workout. Behind him is a wall plastered with chalked-on weight goals and inspiring quotes like, "Never give up on yourself" and, "I want to be addicted to a healthy lifestyle".
Although I signed up for a trial that came with a smaller price tag, most people in that room were paying almost $50 a week to attend these classes. Adding to that was another punch to the bag—I was one of the youngest people in the room.
After recovering from a cold, I initially thought this class would be a good stress reliever for me. Being physically active has always been that escape. While my throws weren't the strongest, I felt good, powerful and even badass. Until, that is, I was told to step on the scale.
As a member of the gym and part of a six-week challenge I signed up for earlier, we weigh ourselves once a week. For most of the challenge, I had kept the same weight and improved on body fat and muscle percentage. I stepped on the scale, feeling nervous—the previous week I had binged on McDonald's on Halloween, treated myself to ice cream and then ate out almost every day.
While my throws weren't the strongest, I felt good, powerful and even badass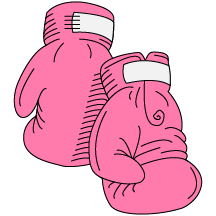 The verdict? I gained two pounds. I should rephrase: I only gained two pounds. I'm usually the type to see that as not a big deal, but after an intense workout, I wasn't expecting this misstep. I grudgingly drank my chocolate protein shake and then drove home tenser than when I had arrived, trying to remind myself this was just another bump in the road.
As students, we're always pulling ourselves in all sorts of directions in work, school and extra-curriculars. Having a space to unwind and blow off steam is important, regardless of what that means to you. Kickboxing surely isn't what all the kids my age were doing for their own practice of self-care. It's expensive, time-consuming and probably out of the way. Factors like age and location are obvious in terms of what will affect the type of self-care you're able to access, but even things like your socioeconomic status, identity and culture affect the extent to which it can be and is practiced by most people.
***
Simrah Ali did not realize how much stress she was under until her body turned against her. In the midst of balancing her role as vice-president of a student group, applying for jobs and summer internships, commuting to and from school and taking six courses, Ali suddenly got a fever. She was prescribed two rounds of antibiotics when she realized she wasn't getting better. Amidst all this, she was still attending job interviews and classes. She just couldn't afford to halt her life, simply because she was sick.
On the first day of a three-day stretch of consecutive exams, Ali developed a measles-like rash all over her body—she was having an allergic reaction to the meds she was taking. Ali's body was physically telling her to stop, but that message still wasn't clear enough.
But that's not to say we always have the money to do so. Going to school downtown is not cheap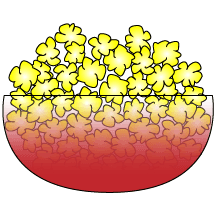 "It's come to a point where I schedule when I sleep, when I wake up [and] when I study," she says during our phone call that she had to squeeze in. While her friends look at her Google calendar and thinks she's "crazy," she describes it as her way to make sure she doesn't burn out physically and emotionally.
According to a 2017 NPR article, we are the generation of "emotional intelligence." And yet, for most of us, reaching our breaking point is the only way we can realize that. Somehow, still, millenials are the biggest driving force behind the $10 billion self-care industry. According to a 2015 report by the Pew Research Center, millennials have devoted more hours and money on "personal improvement commitments" than any generation before them.
But that's not to say we always have the money to do so. Going to school downtown is not cheap.
***
As the weekend crept to an end, I found myself getting more stressed as I thought about the week ahead.
My Monday didn't look promising—I had to drive two and a half hours to Bracebridge for a work presentation, on top of having an assignment due the next morning. There just wasn't enough time to get this assignment finished before I left. I hit the road, bringing along a friend to keep me company. As I started the engine and drove along the highway, we nervously hoped there would be no traffic. The tension in the air was quickly drowned out by the sound of our belting voices, singing along to a Spotify "ultimate road trip" playlist.
Then, when she asked me to be the third wheel to watch Bohemian Rhapsody at the movies with her boyfriend late into the night, I said yes. "This is my self-care act for the day," I nervously repeated to myself as we stood in line for tickets. I knew this wasn't the smartest decision I could make, but I needed the escape after staring at the road for so long. As a result, I ended up pulling an all-nighter and getting a total of six hours of sleep in the span of two days. My eyes were burning.
It wasn't until I came home Wednesday evening, still wired from coffee, that my mom used her "mom voice" and told me to sleep. As I crawled into bed, I realized my mistake was that I prioritized feeling good in the short term, while knowing I would have to suffer in the future.
Having grown up in a Pakistani household, Ali remembers her mom putting everyone else's needs above her own. In South Asian culture, this is the norm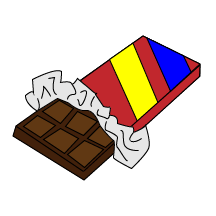 Ali considers herself to be goal-oriented—willing to sacrifice her health to get what she wants. She credits her close group of supporting friends and councilors for convincing her to go home on the day she woke up with the allergic reaction. "This experience taught me that I am this kind of person, but it also taught me that I can't accomplish these things if my body isn't in the right place."
She realized that self-care isn't accessible if your body isn't in the right state to focus on it. To help with this, Ali meditates a few times a week and will "unplug" from her devices.
Having grown up in a Pakistani household, Ali remembers her mom putting everyone else's needs above her own. In South Asian culture, this is the norm.
"She was taught that she had to be the perfect wife, perfect mom, perfect everything, so you kind of have to put everybody else's needs above yours," says Ali. "I think in South Asian culture, we saw our moms doing the most, and protested to it." As a result, Ali wants to prioritize herself, while also not forgetting about the others in her life.
"I don't think [self-care] has to be something big, it can be taking a nap, or putting on a face mask," she says. "It's doing the little things that make you happy that maybe somebody else can't see."
***
While student life easily demands self-care, certain communities are often neglected in the conversation surrounding it. On Oct. 26, the second annual "Harm and Healing" workshop by Ryerson's Psychology Students' Association (PSA). Through speakers, a panel and naloxone administration training, the workshop focused on consumption of drugs by abusers and where to get help.
Olivia Gemma, president of the PSA and one of the main organizers of this workshop, used the topic of self-care to outline the resources available throughout the community as well as safe injection sites. Gemma said that self-care for individuals using substances is very different. The way someone who uses will "self-care" is, "different from the way you and I will self-care." For users, something as simple as getting help is an act of self-care. It's important to acknowledge that my self-care, while it can mean taking a kickboxing class or even just a nap, is foreign to some less-privileged communities, where self-care can literally mean surviving.
She added that the stigma attached to using illegal substances can make it harder to get help. Their personal situations can add to this tricky equation, especially if they're living on the streets, have lower incomes or are struggling with a mental illness.
"Those fun little '10 things to do for self-care' lists aren't accessible to them," says Gemma. "Maybe they don't have money to go to the store and get a face mask, because they are addicted to something and they need to afford to continue using that substance."
***
As a young boy living in Bangladesh, Shadman Baig would watch his dad and take advantage of every minute he could spend with him. He was a busy man, waking up and starting his workday as a school teacher at five in the morning. But resources were tight and his classes were always over maximum capacity, so coming home was the only place he could relax.
For Baig's father, this would mean staying up late, watching television and overeating. And Baig was right there beside him, soaking up the bonding time. "[My dad] was a really good role model in a lot of other aspects, but he didn't take much care of himself".
Later, when Baig was 10, they immigrated to Canada. Learning English, experiencing the culture shock and hitting puberty, Baig was stressed and struggling. His parents were too busy working to pay much attention to him, so he went into auto-pilot to cope with everything—he stayed up late, ate junk food, rarely went outside, dressed poorly and didn't shower often.
"[When] you're in auto mode, you don't really think about any of those things at the time. But then, after a while, you start to realize your habits, and people point them out."
After committing to losing weight and changing his habits, Baig turned to self-care practices to get out of that state. The second-year computer student is eating better, going to the gym and getting a good night's sleep. On top of that, Baig meditates almost daily—which he still won't willingly admit to his friends.
"I do feel like [self-care] very important because there's a lot of stigma around men talking about their feelings or things like that, [but] I started doing meditation really recently, and I don't really see the point in telling them," says Baig. "Unless it's something they bring up then sure. But if not, then why?"
The emotional barriers that men have are often rationalized with the mentality to "man up"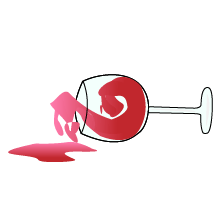 In a 2016 Bitchmedia article, Sarah Mirk writes that oftentimes, race, gender and class get neglected in the conversation of self-care. It's become a "buzzword," she says, but Baig finds it difficult to navigate that conversation because of how western culture perceives men and mental health.
Baig feels that the topic of meditation among men is that ,"It takes away from their manliness."
"On a core level, to be a man you need to feel like a beast," he says, adding that when he calms himself he feels he's doing the opposite. In fact, in those 10 minutes where he meditates in the middle of his backyard, he's trying to relieve his anger and anxiety that he woke up with.
He remembers mediation being introduced both in middle and high school as a way to calm down before presentations. Most of his buddies laughed at it. The emotional barriers that men have are often rationalized with the mentality to "man up."
This mindset attributes itself to "toxic masculinity"—a term defined in a 2017 American journal on class, race and corporate power, as a, "Collection of norms, beliefs, and behaviors associated with masculinity, which are harmful to women, men, children, and society more broadly."
The American Journal of Public Health adds, "Men are pressured to and rewarded for adopting certain traits (i.e., being aggressive, virile with many sexual partners, unemotional, in control, adventurous, risk taking, dominant) that result in vulnerability to negative physical and mental health consequences."
According to a study from the American Psychological Association, women generally report higher rates of stress than men do, and people of colour report higher rates of stress than white people do (including the stress of discrimination). Fourth year professional communication student, Kirstin Galata, has struggled with anxiety her entire life. It reached the point where she couldn't get out of bed one day and felt she couldn't function as she normally does.
To cope, she recently started listening to religious podcasts. Although she was raised a Catholic, her family rarely practiced. But with the stresses of being a student and living away from home, these podcasts make her feel grounded by mentally bringing "her down back to earth."
Having a brother a few years younger, Galata says that the topic of self-care and her anxieties is something she feels she can't openly talk about with him yet. "I don't want to burden him too, just because I'm so close to being his role model, I would have to seem like I'm strong or something even though that sounds dumb."
Galata sees this conversation changing when he gets older and when more resources are available for men struggling with self-care.
***
As my own week came to end, I realized I didn't feel that different than I did at the start. At times, I felt more stressed once I felt my list of to-do's starting to pile up which included a set time to "relax." I found that when I reflected on what I felt was right to do that day, I didn't feel so guilty afterwards.
I missed spending time with my mom. Spending quality time has become so rare with both our busy schedules. Trying to juggle the glamorized idea of self-care with an already busy schedule felt pointless at times.
My second day was the most memorable after a week of cleaning my room, catching up on This Is Us, hanging with friends and napping. That day, my self-care act was to make breakfast with my mom. I flipped over the spinach and tomato omelette I made and sat down at the table with her, warm coffee in hand. We chatted about the week and I instantly felt calmer. This, to me, is self-care. Also, fuck bath bombs.