By Zahraa Hmood
Mohin Khan* considers himself somewhat of an early bloomer. When he was 10, he remembers watching a "raunchy" musical number in Kambakkht Ishq, a Bollywood romantic comedy, and a sex scene in 2003's Daredevil. It was the first time he noticed media that referenced sex. It wasn't much, but it was enough to pique his interest. He decided to do some exploring.
Khan grew up in a modest household in the United Arab Emirates, where pornographic materials are banned. So, for a couple of years, Khan would look for non-pornographic films, ones that still had sexual content. "I would go online, watch movies and touch myself," he says. Pretty soon, watching these movies became a daily habit.

In Grade 7, Khan immigrated to Canada from Dubai. He had difficulty making friends and adjusting. "I was being bullied because I didn't really know the culture." At the same time, Khan's access to pornography went from non-existent to completely open. "I think that's when the addiction started." By 13, he says his problem with pornography "caught on fire."

There wasn't one particular moment when Khan realized he had to quit. It was a combination of shame, isolation and depression weighing down on him daily: as he experienced this problem throughout his teen years, he says he'd wake up some days feeling like he wanted to die. "I started thinking, "Why do I feel this way?" I have friends who have accomplished only half of what I've accomplished, but they're better, they're healthier, they smile, they laugh," he says. "I think it all comes down to this one thing that I hold onto." Finally, in late 2017, he told himself enough was enough. Slowly, he began to stop watching pornography.

Porn is something that many consume but few discuss, and the same goes for the concept of porn addiction. It's an issue that seems to be coming out of the dark and into the light of public discussion: In recent years, celebrities Terry Crews and Chris Rock have spoken about their own struggles with porn addiction.

In December, the World Health Organization's (WHO) manual for classifying diseases worldwide added "compulsive sexual behaviour disorder" (CSBD) to their list of impulse control disorders. The disorder is "characterized by a persistent pattern of failure to control intense, repetitive sexual impulses or urges resulting in repetitive sexual behaviour." There has been debate amongst scientists, academics and activists over whether or not this definition includes or excludes pornography addiction.

What's for certain is that many are starting to feel that they're watching too much porn, and that they can't stop watching it. According to Marc Potenza, a professor at Yale School of Medicine, the demand for treatment is there. A 2016 report he co-authored, looking at the characteristics of men seeking treatment, reported that one in seven men wanted or sought help for problematic pornography use. "There is a clinical need that many people experience, and people may not know where to go for help," Potenza says.

Scientists debating whether or not porn addiction is real can often serve as a distraction from helping those struggling with it. Across the spectrum of those who support the porn addiction model and those who don't, many echo a similar sentiment: that people are hurting, and that they need help.

"If quitting pornography makes you feel better about your life, and more in-control, and your life improves because you quit, good for you," says Joshua Grubbs, a researcher from Bowling Green State University. "I don't have a problem with that. I have a problem with the idea that pornography addiction is an epidemic that's ruining an entire generation of young men."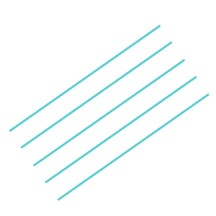 Daniel Kim's brush with porn addiction was brief, but intense. It started in the Grade 1. Kim would come home to check the mail and find lingerie advertisements featuring women wearing the products. "At the time, it looked nice to me." From there, he was able to find similar images on Google of women wearing bras and underwear, and after that, women without them.

Then in Grade 4, a friend told him that he could watch videos, too. He went onto Google and watched his first adult film. After that, he'd come home every day and watch pornos. "It became an obsession."

Things changed in Grade 8—the peak of Kim's concerns—when he found himself wanting to not only watch porn for the enjoyment of it, but to watch it in public places. It got to the point where it seemed to change his psyche. "I had this desire of wanting to watch it any place possible, whether it was the public library or the school." He recalls a few instances when he would sneak into the computer lab just to watch porn. "It kind of turned me on at the time." Eventually, he started to feel embarrassed. "I thought to myself, 'What are you doing? How can you function in a society if this is what you're constantly doing?'"

Kim, a second-year business management student at Ryerson, says he watched porn less frequently when he got to high school because all his free time filled up with extracurricular activities. But he'd still watched porn on the weekends, and found the habit embarrassing.
As an adult, however, he doesn't really care anymore. "Everybody does it."

To him, pornography viewing isn't something he wanted to "ban" himself from. "This isn't a crime, this isn't a negative thing you should be controlling."

In the same way porn has evolved for the digital world, traditional Sex Addicts Anonymous meetings have moved to gatherings online.

The "r/NoFap" forum on Reddit now has over 401,000 members since they started in 2011. Users on the forum challenge themselves to abstain from pornography masturbation for a period of time, so they can attempt to resolve physical and mental issues related to problematic porn consumption. Users call it "rebooting." Similar communities exist online, include the forum "PornFree" and website "RebootNation."

When you go through forums like NoFap, you see comments from people attributing their issues with pornography to a variety of physical, social, mental and emotional consequences in their lives. This ranges from erectile dysfunction, inability to achieve an orgasm (either at all, or with a partner) issues with their romantic relationships, sexual health issues, anxiety and depression.
*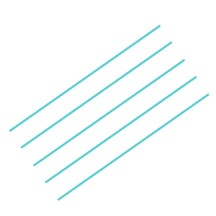 Khan says a big thing his porn obsession ruined for him was his self-control, especially because of how widely available porn is. "It's so easy to access and you can just let yourself go," he says. He says one of the biggest side effects was that he didn't feel like doing anything after watching porn. "You feel guilty, you feel shameful, but you just want to stop existing."

It changed more than just his relationship with himself, he says, but also his relationship with others. When Khan was a kid, his teachers had to help him come out of shell and talk to others because he was shy. And because of porn, he started going back into that shell. "People who were easy to talk to, I couldn't talk to them anymore," he says. "I wasn't really able to make any friends."

Potenza says he worries about the dismissal of concerns over porn addiction as a valid disorder. As a clinician, he feels the porn addiction debate is discrediting the real stress people are under. The debate, to him, could be preventing people from seeking treatment, as well as therapists and care providers from exploring methods for helping their patients.

"I think when there are people suffering, my training makes me think this is a real entity to which we should be paying attention," he says. "I worry that by people saying this is not a real thing, that it will have harmful effects for people."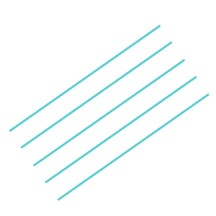 Hassan Elahi worries his porn consumption will affect his love life. At the peak of his porn consumption problem, he would watch it six times a day. "I saw relationships as being about sexual desire," he says. "When you can't get a relationship, porn is another option."
But now, Elahi's views on relationships have changed; he wants to form a meaningful relationship with someone and wants to be married by 30. So he decided to quit porn in hopes of achieving that goal. "It's an easy solution to the problem of not finding someone."

The second-year business management student believes porn addiction is a real phenomenon, and says it's "disgusting." "There's a reason that people close their doors and lock it and then watch porn, because if it was natural, you wouldn't hide it," he says.
Seeking help for an "addiction" that is either stigmatized or under-researched can be difficult. At the veterans' hospital in Massachusetts, Shane Kraus says he and his colleagues will try to get at the heart of the underlying issue a person may be experiencing when they report these issues.

"What we know is that people who are most often having issues with pornography are generally also having other issues too," he says. "It's really good for people to seek treatment, or speak to a counsellor."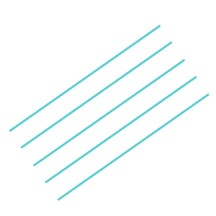 Khan says that he was on his own while he tried to quit, and that he wishes the dialogue around these issues was more open, and non-judgemental. "I don't want to be shamed. I don't want someone to look down on me and say, 'Look at this person and look at how weak he is'," he says. "I feel that if I ever came out and talked about this, people would just look at me like, 'This guy is disgusting.'"

When Khan was able to successfully quit, he says it had a big impact on his self-image, self-esteem and ability to communicate and form relationships with others. "I feel good. I'm getting my confidence back, and coming out of my shell and trying to meet people and saying hi to everyone, even girls," he says.

"Making real connections is so much better than fake ones."
*Names changed for anonymity.