Reading Time:
8
minutes

WHEN WE TALK ABOUT ACTIVISM, WE TALK ABOUT PROTESTS, MARCHES AND POLITICS. BUT SOMETIMES, IT'S AS SIMPLE AS LISTENING. WORDS BY SARAH DO COUTO
H
allah Kassem has always been a go-getter and overachiever. As vice-president of the Ryerson student group Public Health Outreach Group, president of the Leukemia and Lymphoma Society of Canada at Ryerson and volunteer mentor in the public health program, Kassem is active both inside and outside of the classroom. For the fourth-year student, these opportunities not only allow her to do work she cares about, but they will also hopefully secure her a spot in her dream master's program.
While studying for her fall exams, Kassem's heart began to race. The pain lasted only a few seconds, like her heart was skipping a beat, but the panic lingered on. She thought she was having a mini-heart attack. She gripped at her chest through her shirt and tried to steady her breathing. She had to keep studying. She needed to stay focused.
These heart palpitations would come whenever Kassem was doing something particularly stressful or important. She says she felt like every decision she made would somehow impact whether or not she would be accepted into the master's program. She had this chest pain maybe once or twice a day at worst, but after the semester ended, so did her heart palpitations.
Kassem says she makes time for self-care, going to yoga classes every week and walking away from her desk when she needs a break. Within her student groups, she tries to divide the work and look for signs that people are overburdened. But there aren't any practices to try and mediate burnout before it happens.
Jacqueline Kennelly, a Carleton University associate professor whose research focuses on youth culture and activism, previously told The Eye that community care is one of the key ways of combating activist burnout and ensuring the movement can keep going. In her research, she's found that activists are able to stay engaged by creating mentorships, checking in with others and "sharing the burden" of activism.
"If you don't happen to have those supports, or make those connections, then you just drop out of sight," she said. To her, doing the "work that allows you to stay active" is a political act in itself and an integral part of organizing.
At Ryerson, community care is accomplished through establishing safe spaces for students, collaborating with other groups and letting students talk freely about their experiences. Activism doesn't always look like marches, protests and politics. Sometimes it's as simple as listening.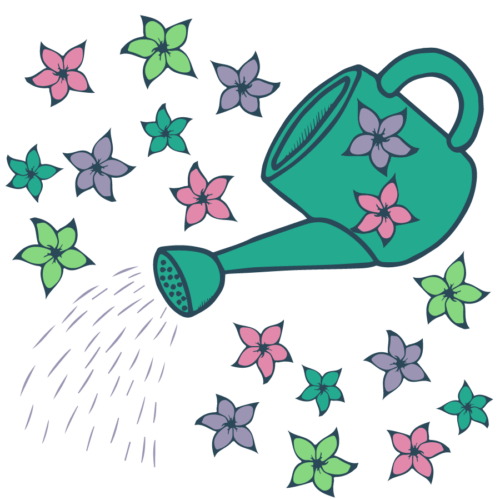 B
efore fourth-year politics and governance student Charmaine Reid did activism work, she was advocating for herself. In her first year of university, Reid was denied her Accessibility Accommodations request to use a transcription app to take notes during her lectures. She's hard of hearing and benefits from having a recording accessible for studying. But the university said that by recording her lectures, Reid would be plagiarizing content. She thinks that for the university, she didn't meet the "threshold" to need accommodations, because she has hearing aids and doesn't need a notetaker. Reid felt that if she was "deafer," then maybe she would've gotten the accommodation.
While in class last semester, her professor's microphone stopped working. When her professor insisted on continuing the lecture without the microphone, Reid had to raise her hand and announce to the class that she is hard of hearing. Her professor unsympathetically replied she should sit closer to the front of the classroom if she has difficulty hearing. But Reid's hearing aid buzzes and squeals with loud feedback from microphones, so naturally she sticks to the back.
"Anyone from a marginalized community can attest to how exhausting it is teaching someone about your identity"
Reid asked if she can record the lecture on her phone to take notes afterward, but her professor refused, claiming it's illegal. For the remainder of the semester, this professor would pace the classroom and check Reid's phone to see if she was recording. It was mortifying to Reid.
"It was pretty taxing as a student advocating for myself because it makes you very vulnerable," she says. "I knew all I could do was ask for accommodation and hope for sympathy."
Now, Reid works as the volunteer coordinator at RyeACCESS, a Ryerson Students' Union (RSU) group that works to help students with disabilities "reclaim our bodies and minds, take control of the services we use, and work with our allies to achieve the freedom and autonomy we deserve," according to the group's RSU profile.
Through RyeACCESS, Reid is able to listen to and support other students with disabilities who may be experiencing similar struggles to herself, such as unaccommodating professors or hostile learning environments. "I am very passionate about being part of the community, she says. "Being in a position to help other students with their accommodations and to hold events that I would have liked to see as a disabled student in my first few years is really empowering."
This semester, Reid will be rebooting the Mad Students' Collective through RyeACCESS. The collective was once a just Facebook group for mad-identifying students, but now, every other Friday, the equity centre will hold six hours of drop-in time where students and community members who identify as mad, mentally ill, insane, psychiatric survivors, etc., have a safe space to hang out and "have a peer support space where they can they can talk about mental health issues and how to care for yourself," according to Reid.
She says that equity centres are inherently grounded in activism because they're pushing an agenda that's considered political—the assertion that marginalized groups of people should be able to access the same resources and opportunities in society as everyone else. Essentially, equity-based groups only exist as a result of inequity.
"[It] shouldn't be political that disabled people are equal, but it's equity, so it is activist-based," she says.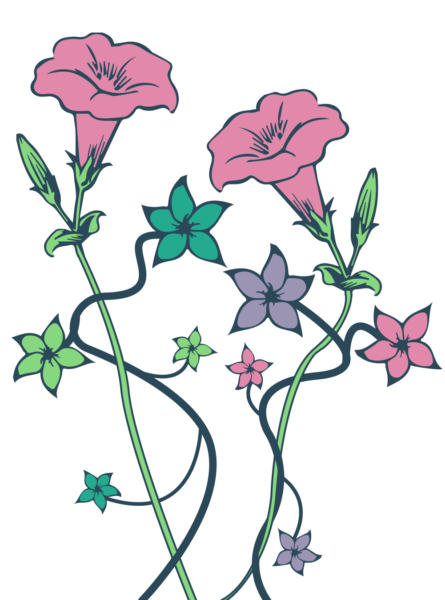 "C
ollective care refers to seeing members' well-being—particularly their emotional health—as a shared responsibility of the group rather than the lone task of an individual," writes Rushdia Mehreen, a Montreal-based organizer, in an article for Briarpatch Magazine. She is also a contributing founder of Politics and Care, a collective that focuses on mediating burnout in activists. "It means that a group commits to addressing interlocking oppressions and reasons for deteriorating well-being within the group while also combating oppression in society at large." According to Mehreen, these ideas are rooted in disability perspectives and queer and Black feminist organizing, like the Combahee River Collective.
Thinking about collective care means putting "as much emphasis on 'how' we organize as we do on 'why' and 'what' of our organizing," according to Politics and Care's website.
For Robert Molloy, fourth-year politics and governance student, this means creating community connections within his own activism work. As an events coordinator at the Trans Collective, he organizes Community Care nights every other week for this very reason. "Basically we just sit in a room and talk about trans things," he says, like going through a medical process or starting hormones. "That's something trans students don't always get to do—sit and talk about lived experiences in a space where you're also talking to other trans folks."
To Molloy, these spaces are of great importance because he and other students don't have to educate others on what it means to be trans, he says. "I think anyone from a marginalized community can attest to how exhausting it is teaching someone about your identity. Now, I was in rooms with people who got it."
Molloy also says getting other voices into this space, like trans folks of colour and trans folks with disabilities is especially important. Molloy says he and his colleague at the Trans Collective work hard to partner with other groups on campus so that all voices and trans experiences are heard. "My goal is always focusing on the places that don't get to be heard, like BIPOC voices and folks who are on the margins," he says. 
"If you don't happen to have those supports, or make those connections, then you just drop out of sight,"
Nonetheless, Molloy also sets boundaries to help him lead a life outside of work. After 8 p.m., he won't respond to emails. "I'm really dedicated to my schedule," he says. He also makes sure to check in with people regarding his own wellbeing.
"It's important for me to tell people what I'm doing. My friends can't help me if they don't know why I'm terrified and stressed out."
Adam Asmar, the lead coordinator of RyeACCESS, has created an "open door" policy in which all are welcome and listened to.
He says that the key to forming connections with students at RyeACCESS is to let them know that he himself is a disabled student with cerebral palsy. He says it's important to make it clear that everyone is on the same team and that he too is learning about others' struggles as he works. Asmar says while he's not familiar with every student's specific disabilities and needs, part of his job is to be a listening ear and ask questions about what he can do to best help them through RyeACCESS.
In his work, Asmar is mindful about centering the needs of the community first. He's made RyeACCESS a space that is welcoming for students, including working with the Good Food Centre to make a peanut butter and jelly sandwich station to help support those experiencing food insecurity and bringing in blankets for students that need a rest.
Doing community care and connecting with other students keeps leaders grounded, he says. Sometimes they forget who they're advocating for and do more harm than good. "You have to listen to the community," he says. "The minute we lose that, we lose what we're here for."
Politics and Care's mandate outlines the importance of a group's internal dynamic and how it affects the collective as a whole, its morale and its political work. The collective cautions that activist groups be mindful of who is responsible for emotional labour, which includes acting as confidants, support work, mediation and defusing tensions. Activist spaces exist "within and alongside systems of oppression," the mandate states, and while emotional labour is integral to mediating these power imbalances, the responsibility needs to be distributed evenly. Often, it isn't.
"Within many groups, women tend to fight for the health of a group, sometimes to the detriment of their personal well-being," reads the Briarpatch article, "while men—especially white men—leave the group when things get tough."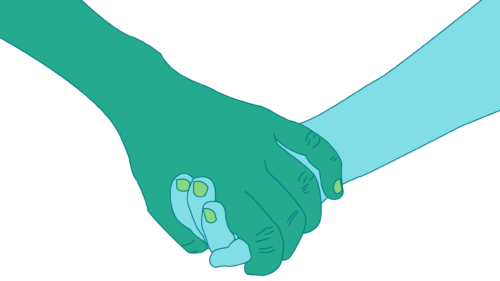 R
egardless of how challenging and tiring it is to be a student activist, Asmar says the pros much outweigh the cons. "The thing about activists is they're always going to be willing to help," he says over the phone, even while on vacation with his family in Cuba.
Reid says while it is often stressful being a student activist, she is thankful to be a part of the RyeACCESS for their ongoing community care. This support allows her time off during exams and other stressful times, while also providing an office space that she can use for work, but also to simply take a break from campus.
"It is freeing to have that environment," she says, despite the fact that her activism takes up a considerable amount of her time. To Reid, the time spent is well worth the investment.

With files from Catherine Abes.