Reading Time:
3
minutes
The Eyeopener got a sneak peek of the Student Learn Centre (SLC) on Sept. 26. The building, a seven-floor glass-walled stunner packed with spaces for students to study and hang out, will open in the winter 2015 semester.
[youtube]https://www.youtube.com/watch?v=5TKrBtFe5WQ&list=UUsC_SCgA56zYWgYwpcd6cyA[/youtube]
The name of the game in the SLC is noise reduction. Sound reducing insulation is also feature on the ceiling of every floor of the SLC, so you won't have to listen to someone else Skyping while you study.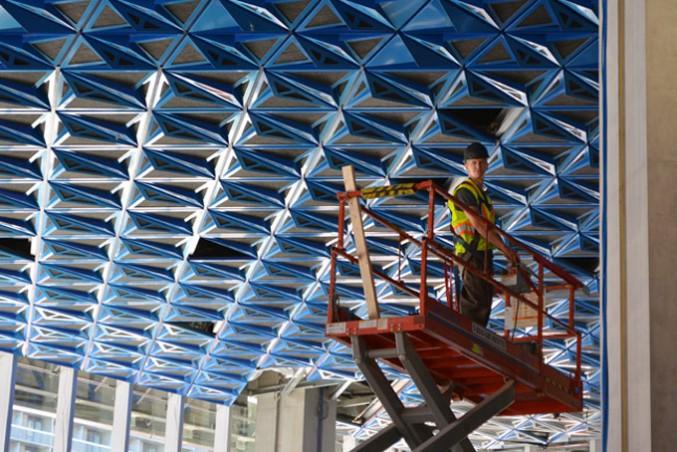 The glass exterior, which seems to be all people talk about, is called a frit pattern. It's used to diffuse light and acts as an environmental feature that contributes to our Leadership in Energy and Environmental Design silver certification. The real bonus: all that natural light. It should be noted that in all these photographs, not a single unnatural light source was used.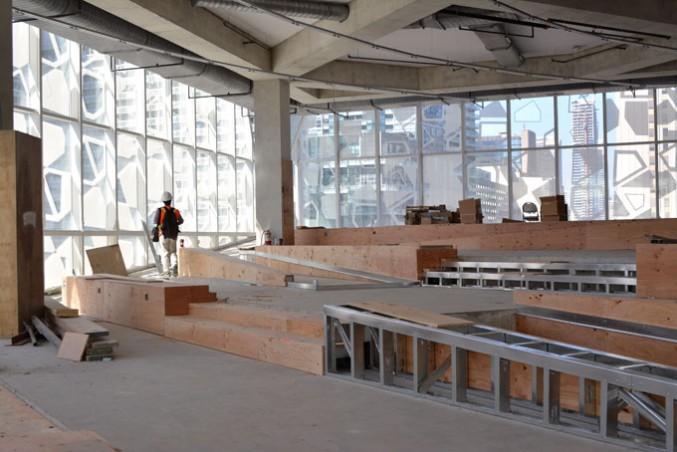 Each floor has it's own colour theme. This is a shot of floor five, or the green floor. Ironically this section of the SLC also features one of three green roofs, which is located on the bridge between the library and the new building.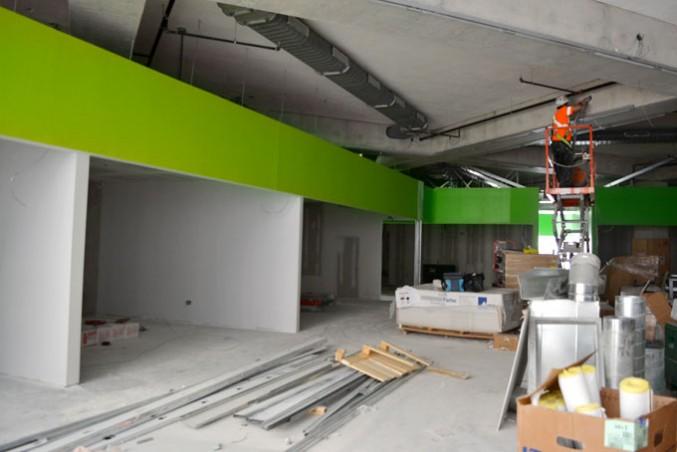 Students will not be able to access the green roofs. They will be maintained by Ryerson staff. Currently, the one between the library and the SLC features some gorgeous purple flowers.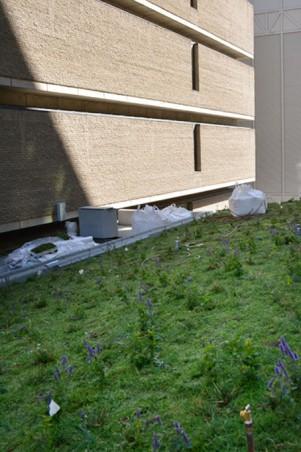 The sixth floor is a massive, open student space. It's basically a giant lecture hall with no professors.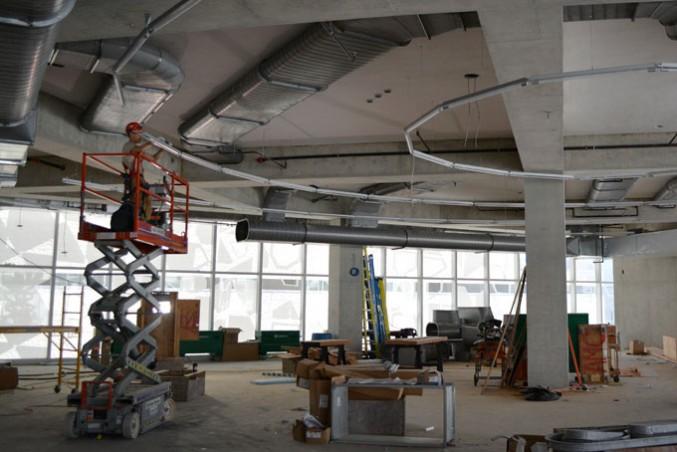 Of course, the entire place is wheelchair accessible. And with four general use elevators, one retail elevator and one DMZ elevator, getting form floor to floor shouldn't be too painful.
The real draw is the view. Photo junkies and film students better get ready to monopolize on all these potential shots.
If you have a keen eye you will see the golden wall of Zanzibar, our friendly neighbourhood strip club. No, the SLC will not have a green roof connecting itself to the peeler club.