Reading Time:
3
minutes
By Mansoor Tanweer
Minhaj Tanweer and William Butts are the stars of a queer love story flourishing on social media. The two are engaged to be married men from Ryerson University's hospitality and tourism program. Since starting their joint Instagram account last September, they've made a name for themselves as social media gurus.
It's no secret that they're cute together. Their page is filled with couples selfies that depict their lives as a jaunty romp through downtown Toronto, where they live. "We just started this page for fun and to share our stories and struggles," said William.
Minhaj was born in Pakistan — a country that isn't just intolerant of LGBTQ communities, but actively hostile toward them. "I would hear my dad talk about it because he would read the Qur'an to us. He would say that it clearly says in the book that it is a sin for men to be with men, blah blah blah," said Minhaj. He also faced a great deal of racism as he navigated the unforgiving quagmire of online dating — hence the name Peter, which he sometimes answers to. "I started going by Peter because people on dating sites would give me trouble for going after white men, saying I should be with my own kind and it is wrong," said Minhaj.
William was born in Canada, but still, he faced a great deal of hardship from his very unaccepting father. That, combined with how devastated Minhaj's family was when they came out together, made things very difficult. "I ended up creating a little bit of drama where I passed out. I was taken to the hospital, even though I was faking it, but I thought this way they will understand that not accepting me is hurting me," said Minhaj.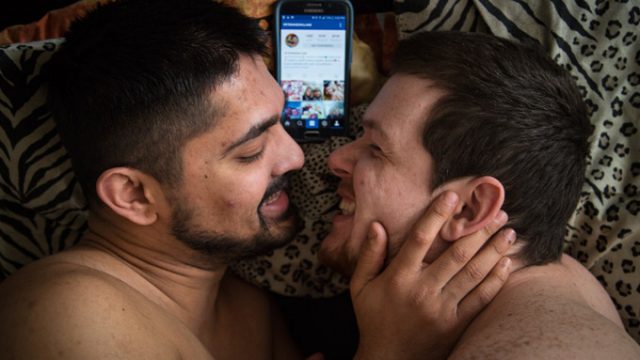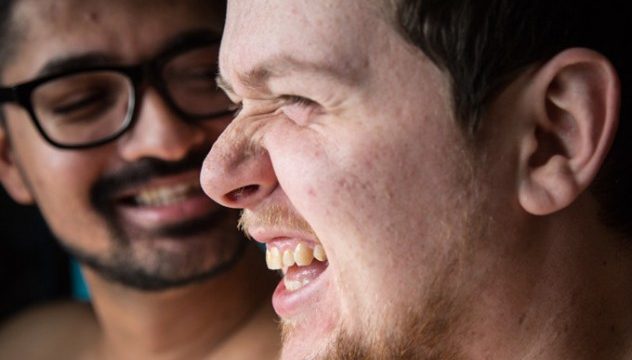 Things have since improved for the pair. Both of their parents are more tolerant of the relationship, and they live a happy and loving life together free of interference. William says the response to their Instagram account has been mostly positive. "We get messages all the time from people who say we inspired them to come out," he says. "One time, we got a guy from Morocco who lived in the closet and said he got comfort in our page and wanted to be like us."
Despite all the support, the two have received their fair share of negative comments. They use a novel approach to handle these people. "We used to just screencap all the ugly messages we got from haters and posted them on Instagram. We don't need to do that anymore as our fans will come to the rescue and defend us," said Minhaj.
The two are now looking to expand their brand with the recent launch of their YouTube channel.