By Editorial Staff
On Feb. 21, the John H. MacDonald (JHM) Awards for excellence in student journalism were announced at the 83rd NASH student journalism conference held virtually in Toronto—and The Eye cleaned up.
The JHMs are held annually to recognize the best in student journalism across the country. This year, we were lucky enough to take home seven awards out of 13 nominations in 10 different categories.
We're very proud of our editors, contributors and other members of our Eye community who made this work and recognition possible.
A big thank you goes out to The Varsity at the University of Toronto for hosting the conference, and congratulations to The Link at Concordia University for being named Student Publication of the Year. We're immensely proud to be part of such a talented and passionate student journalism community.
Check out the hardware we took home:
WINNERS
Arts & Culture Writing Award
Queerness, fashion & safety: When LGBTQ2IA+ aesthetics popularized but left its community members behind by Nabeeha Baig
Diversity Reporting Award
call-me-by-your-url.tumblr.com by Tyler Griffin
Feature Writing Award (Over $50K)
Sex work is real work for Ryerson students by Andrea Josic
Op-Ed Award
From exams to cross-examinations: What it's like to be a survivor and a student by Jes Mason
Indigenous Reporting Award
The evolution of "reconciliation" by Madi Wong and Samreen Maqsood
Public Health Reporting Award
School, but you're bleeding by Katie Swyers
Cover/Layout of the Year
Jan. 15, 2020 cover: "I Am Iranian-Canadian" by Pernia Jamshed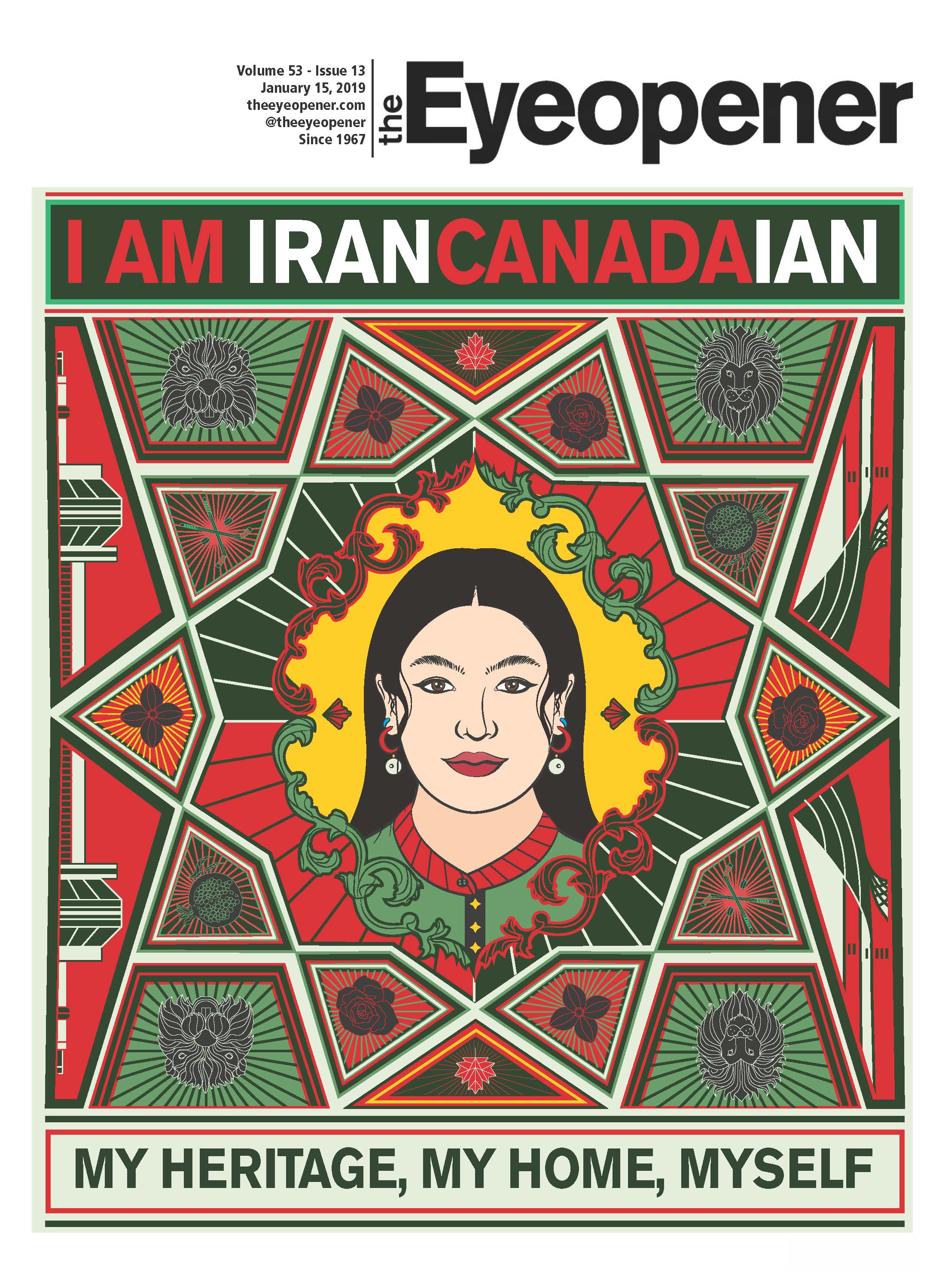 FINALISTS
Arts & Culture Writing
The Art of the Resale by Kayla Zhu and Andrea Josic
Diversity Reporting
Lost in (mis)communication by Emma Moore
Climate Reporting
Can universities become leaders in sustainability? by Dhriti Gupta and Giulia Fiaoni
We went to the climate strike—now what? by Aaliyah Dasoo
Best Online Media
The Eyeopener's fall 2020 online team: Madi Wong, Tyler Griffin, Zachary Roman and web developer Farhan Sami
Student Photojournalist of the Year