Reading Time:
8
minutes
TMU educators are re-evaluating how they accommodate students in the classroom
WORDS BY JULIA LAWRENCE
VISUALS BY PEYTON KEELER-COX
A
s Owais Lightwala stared at over 100 of his students through his screen, more than half of them would be hidden behind a black box with just a name written across it. After 30 years of teaching, Lightwala, who is a professor at the School of Performance at Toronto Metropolitan University (TMU), found himself facing a new challenge at his job; trying to teach theatre online.
Instead of productive class discussions, every week his students would resort to waiting for one another to unmute and speak over Zoom, with the inevitable awkward moment when they'd talk over each other.
As this cycle continued, he'd long to be back in the studio with his students, when he'd finally be able to meet them and teach lessons in-person.
After two years online, Lightwala says he's excited for the opportunity to be in-person with this year's students, but like many TMU professors, he is adapting to changing circumstances.

In 2020, TMU shifted classes online and closed campus, sending students into remote learning for nearly two years. The fall 2022 semester is the first time since the pandemic started that students are back on campus full time.
For Lightwala, it was evident that going back to a pre-pandemic teaching model wouldn't suffice, as all his students were used to different standards of learning, like recorded lectures or provided transcripts, that were normalized over the course of the pandemic. As excited as he is to return to in-person classes, he's trying to implement permanent accommodations into the way he instructs his classes.
"If someone needs this kind of accommodation, why can't I make sure everybody has [it], as much as reasonably possible in my attempt?" he says.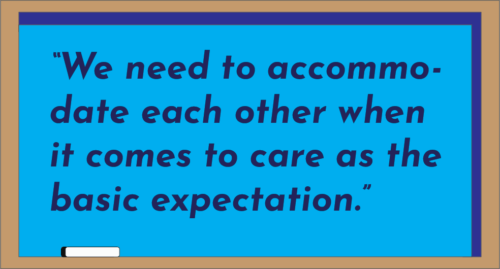 As professors come back to campus and structure their lessons for an in-person audience, many like Lightwala, say they are balancing the challenges of being back in the classroom with working to make students feel comfortable. From adapting lessons to accommodate students both in-person and online, to creating more opportunities for interpersonal socialization—a skill many students were deprived of during the pandemic—professors are now navigating how to best teach their students with the lessons and setbacks from the pandemic.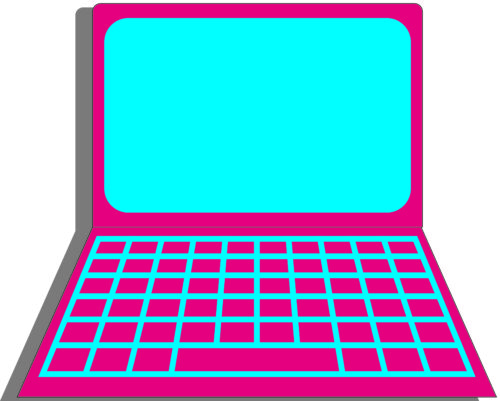 Frances Gunn, who is the learning and teaching chair at the Ted Rogers School of Management, found her faculty became quite flexible over the pandemic in regards to learning.

"Missing out and not being able to provide unique experiences for your students no longer applies in the current state of COVID-19," says Gunn. For example, Zoom offers ample opportunity for professors and other faculty members to bring in professionals to speak to students from around the world.
Coming back to the classroom full-time and in-person is also accompanied by a risk to public health and safety which professors have to manage. In May, TMU suspended their mandatory vaccination policy and in June, their masking policy followed suit.
Steph Rychlo, the president of the Toronto Metropolitan Association of Part-time Students says when it comes to safety mandates, the issue at its core is about accessibility. For students with disabilities, a return to campus came with many difficulties, including commuting to and from campus. But without masking mandates, Rychlo says these students are more vulnerable than before and TMU hasn't addressed their concerns about health and safety.
"A lot of the time when it came to coming back to school, students would voice their concerns and would be met with an administrative email explaining they were taking care of it and that they care about your health," they say. But when it came to questions about the safety of campus, Rychlo says the school was unresponsive.
As TMU begins to navigate its full return to in-person learning, professors are now asking themselves how they can best teach students while trying to accommodate different needs and comfortability. And for each professor, that answer varies.

I
n a second-year photography class, Zinnia Naqvi's students sat awkwardly in pairs, next to a classmate they're not used to talking to. Staring at copies of photos they've never seen before, the students quietly started making observations about what they saw, including light, composition and objects. Eventually, the pairs deciphered what they thought the concept of the photo was, and had a discussion about it with the rest of the class. For Naqvi, a sessional professor at the School of Image Arts, what's almost as important to her as the assignment, was the interaction her students had at that moment.
"We almost never do group assignments, but it felt important to get them to interact and learn together," she says.
Unlike in film, Naqvi says photography, for the most part, is solitary. In the photography program, students come up with their ideas, take their camera and use their technical skills to execute them individually. But now, Naqvi is mindful of how she structures her students' tasks—with a focus on collaboration. Before the pandemic, students in their second year were expected to start their projects with a one-on-one proposal meeting with their professor or through a written submission. But now, Naqvi has her students make the proposals in small groups and in-person.
Naqvi says the pandemic has set students back in developing key interpersonal skills. For her, what's been missing from her online classes hasn't been academic content, but instead the socialization of her students. "The interaction between [students] is super important," she says. "Because with whatever you're [learning] online, you always could see and hear from your instructor. But what was missing was the collaboration aspect."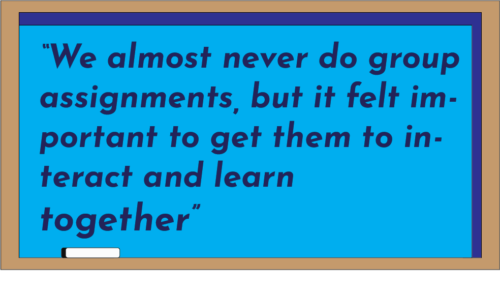 It's important for Naqvi's students to get to know each other, especially if they don't interact with each other very much in class. "I thought it was important to get them to spend time with someone they haven't [seen] in a while," she says. "I think that's part of the social learning."
A 2022 study from the American Psychological Association found students who experienced rapid changes to their learning conditions because of the pandemic faced difficulties when adapting to their new environment. When they went back to their prior environments, including physical classrooms, some of these students faced those difficulties again, the study said.
"The learning and achievements of students are typically underscored by their goals and goal orientations, yet it is not easy to maintain a focus on achievement goals when life issues have become predominant," the study reads.
Thinking back on when she first started teaching online, Naqvi says she's lucky to have had the opportunity to teach before the pandemic shifted her classes online. "It would have been pretty discouraging to start with fully online teaching," she says.
For Naqvi, her online lessons relied less on the material and more on her delivery and confidence to continue speaking while not being able to pick up on what was happening on the other side of the screen. "In some ways, I do feel like it's made me a better instructor, because being online was a lot harder," she says.
Naqvi struggled with how to approach the lack of restrictions this semester, once everyone came back on campus. She found the best way to address it was in the first class with an open discussion.

"If anyone's feeling uncomfortable with lack of masks or needs any kind of accommodations, come talk to me," she remembers saying, also reminding her students to stay home if they were sick. "No matter if it's COVID-19 or not, [it] doesn't matter."
Currently the school is asking staff and students to self-screen for symptoms before coming to campus, but is no longer requiring them to complete health screenings on the TMU Safe app. While the school's latest COVID-19 update in August says they encourage community members to continue masking in crowded spaces and to get vaccinated, TMU's mask mandate continues to be suspended, along with its vaccination policy.
For Naqvi, the school being more stringent about community members not coming to class when they are unwell was one of the biggest changes she saw when her classes moved back in-person. "Even when I was a student, people would come to school with a cold or a flu and I had friends who [came] in with fatigues and fevers, it was more normalized," she says. "I think that obviously it was quite problematic."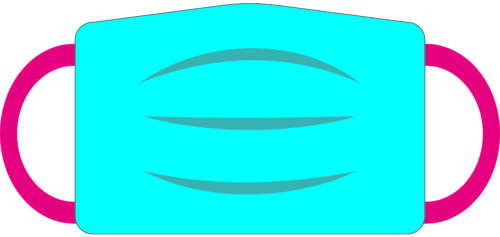 Rychlo says because there are no longer masking or vaccine protocols in place, for many students, especially those with disabilities, the onus of safety falls entirely on the individual, which they say can be stressful. "It's becoming a responsibility that's all on the individual when it does need to be something that's more streamlined."

According to Rychlo, the school does not ask its employees to have a faculty-wide procedure when it comes to recording and providing alternative options for its student body. Instead, leaving vulnerable students to find other solutions to catching up on class material if their professor or instructor doesn't accommodate necessary absences. Rychlo says the school's messaging about masking also hasn't been clear and small campaigns explaining benefits of masking could be helpful.

In a 2022 research study from Brock University, Canadian adolescents were surveyed about masking and public health measures. It was found that most students were knowledgeable about COVID-19 and health protocols.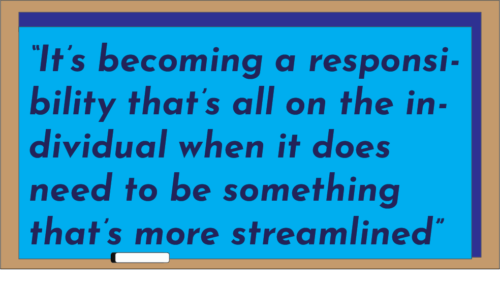 In the same study however, over one-quarter of students surveyed had never discussed mask use and health measures in place to protect against the spread of COVID-19 and six months into the pandemic, these students were less likely to support mask wearing. "Increasing knowledge around the effectiveness of masks appears likely to have the largest impact on mask use support."
Rychlo says doing things like unpacking misinformation about public health protocols could encourage students to wear masks. "It could just be a poster, with myth and debunking it, showing the efficacy of different types of masks and prevention."
Rychlo also says making masks available for professors to give to students when they get to class could be beneficial in situations where educators feel unsafe, but without the backing of the school, these accommodations are difficult.

W

hen it comes to the School of Performance, Lightwala says they aren't like most other programs where some educators can produce the same quality of conversation and education online that they could if they were in person. "The more human it is, the better your experience and the more you learn," he says.

And though his students work better in-person, Lightwala says he can't throw away what he's learned about education over the past two years.

He finds that lessons from online education are being undervalued in conversations about learning models taught online. "The benefits of asynchrony, the benefits of accessibility, it's for helping students with different needs," he says. "It's personalized."

Going forward, Lightwala hopes to see the changes brought forth due to COVID-19 stick around for the long haul. "I never understood why illness should be something that anybody's penalized for."

"This idea of accommodations not being something special, but rather being the norm, that we need to accommodate each other when it comes to care as the basic expectation," he says. "That someone needs help sometimes where people need space to deal with life."

Lightwala says the school should be accommodating of how stressors aside from COVID-19, like rising costs of living, impact the student body. For him, planning around accommodations in the future needs to be reflective of a more diverse set of obstacles for students. "There's a lot of different things going on now."