By Jake MacAndrew
Pioneers of technology and upcoming stars of innovation gathered for the Elevate Festival at Meridian Hall and the St. Lawrence Centre for the Arts from Sept. 26 to 28.
A mix of executives, startup founders, aspirational youth and the general public gathered to hear the latest advancements in the technology sector.
The festival featured exhibition stages, including discussions about content creation, gaming, women in technology, masterclasses and artificial intelligence (AI).
AI innovations in technology were one of the primary topics at the fifth annual festival, as nine discussions took place on the AI-focused stage.
Elevate—a non-profit organization recognizing innovators in arts and technology—has hosted the Canadian tech festival since 2017.
The three-day event showcased discussions from industry experts and new startup innovators.
Here are some highlights from the evolving AI technology sector at this year's Elevate Festival:
Responsible AI at Google AI Research and industry-wide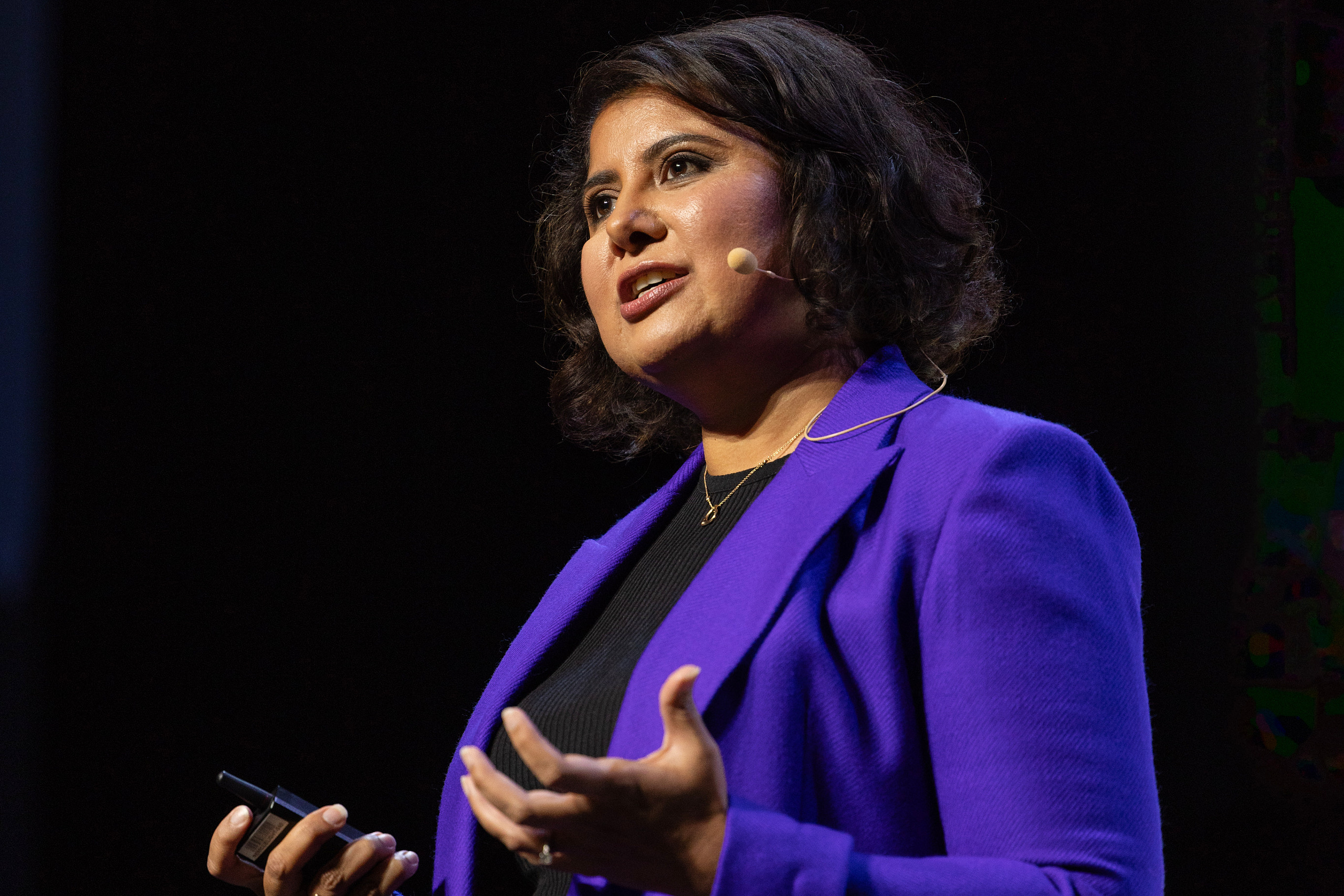 Komal Singh, Project Manager at Google AI Research, started her presentation with a critical question of personal reflection, "Is AI built by people like me, for people like me?"
She shared that her young daughter thought only "boys" could be engineers. This inspired Singh to think more about the influence of algorithms—she wrote a book series on the subject for kids as well.
Singh said that if you asked a room of people to imagine a shoe, each person would have a different style come to mind.
"Imagine that you're trying to teach a computer how to recognize a shoe. If you only think of a running shoe or a sports shoe, you may teach the computer that's the only type of shoe that can exist," said Singh. "[Human] bias teaches computer bias and the inequality around what a shoe is gets perpetuated."
Machine learning models—programs that generate outcomes based on datasets—can only generate the information provided by the humans that create them.
Singh said Google Research is working to develop more advanced technology to help remove bias from AI.
"When you're pre-training your models or fine-tuning your models, there are techniques that are applied to steer the model behaviour towards producing more safe or more fair responses," said Singh.
Historically, computer vision systems—AI programs that can source information from images—have fallen short in detecting dark skin tones.
Google worked with Ellis Monk, professor of sociology at Harvard University, to create a skin tone scale that was applied to AI computers.
"We use [the skin tone scale] to build our own more inclusive skin tone detection AI and then we embedded that into a number of products such as [Google Pixel] to improve the camera's detection of dark skin tones and filters much better," said Singh. "[The program assists] an image search to help diversify search results to reflect the population better."
These technologies train AI to better represent different classifications, such as race or gender.
"An image dataset typically has 10 billion plus samples. So how do you balance the data to be more reflective of the population when you're talking about images of nurses or software engineers and how they reflect age brackets and skin tones?" said Singh. "We do a lot of data-balancing techniques."
According to Singh, human feedback and safety classifiers with more human contextualization are some techniques used to improve generated results.
Using AI technology, Singh's team captured the skin tone, age and gender from the past 12 years of American movies, television and ads to generate datasets that show representation over the years.
The study, in partnership with the University of Southern California, market measuring firm Nielsen and the Geena Davis Institute on Gender in Media, found that although there has been an increase in darker skin tones in American media in recent years, there is still a significant gap from white appearances.
Singh added that people depicted in the media influence the behaviours of the public in society.
For example, Singh said she is a byproduct of "The Scully Effect"—the phenomenon occurring when women who watch Doctor Dana Scully from the TV show The X-Files feel inspired to start a job in STEM.
"Using AI to unearth insights such as these help us inspire change at scale, you know…Now that we know in a quantifiable manner, this is the type of representation that exists in movies and TV shows," said Singh.
AI and the Creator Economy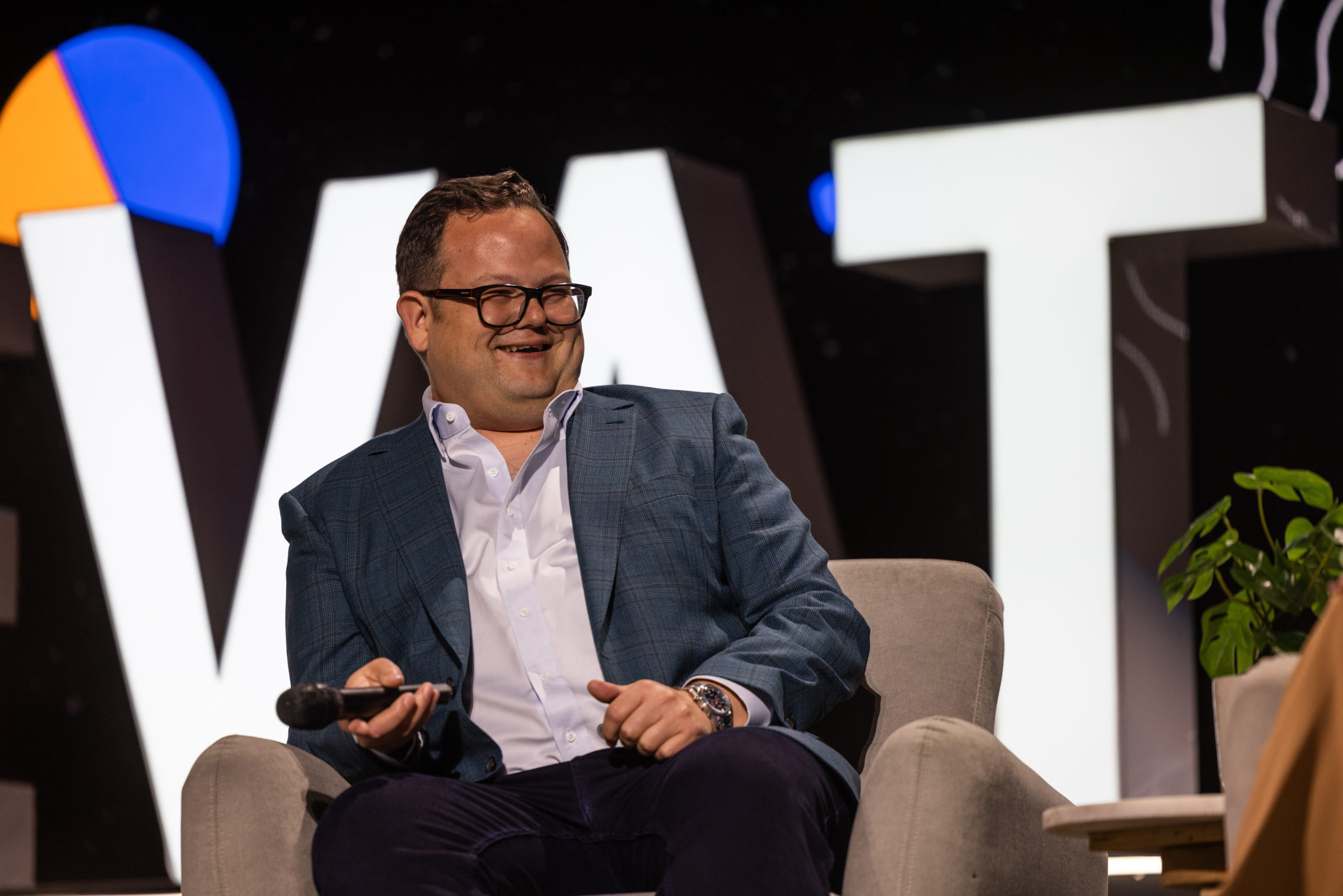 Andrew Peterson, head of Canada at YouTube, joined the festival's main stage to discuss how video-sharing platforms are using AI to assist in creating content.
Peterson said that separating creativity from technical ability lets creators make great content—a concept he credited to video journalist Cleo Abram.
He continued that AI is making content production more affordable. Peterson said if you don't have access to a restaurant to film a video, AI can create a restaurant setting with technology.
"What if AI can enable us to hear from voices that we've never heard from before because it was too expensive for them to create…[and] there are new ways to workshop ideas and augment the production process?" said Peterson. "I find this hugely exciting but it would be remiss not to say that we need to be really thoughtful in how we implement AI."
Peterson gave YouTube's guidelines for AI-influenced music as an example. The company is working with Universal Music Group and musical artists to embrace AI-generated music while ensuring musicians continue to benefit from their songs.
"[The principles] are really centred around responsible innovation, collaboration with industry and building the right controls and monetization for our partners and the creative community at large."
On Sept. 21, YouTube announced a collection of AI tools for creators to "push the bounds of creative expression," as a corporate blog post mentioned.
"We've announced a new product where you will be able to use AI to generate still images or video to create backgrounds for shorts just by typing in what you want," said Peterson. "[Additionally,] we've got a new product coming called 'Aloud', which is a tool that will automatically enable you to automatically dump your content in a huge array of languages to make the content more accessible to more people around the world."
Subsequently, YouTube announced AI-powered insights to help with the pre-production process of content creation. The AI technology can provide content outlines and suggestions based on user data.
The program will have personalized insights for each channel based on what audiences watch on the platform.
"Billions of people are watching millions of hours of content every day. So [AI] helps us with that scale," he said. "Now our search and discovery systems look at over 80 billion signals to figure out what is the right video at the right time in the right context on the right device to give the user what they're looking for."
AI in Alzheimer's Patients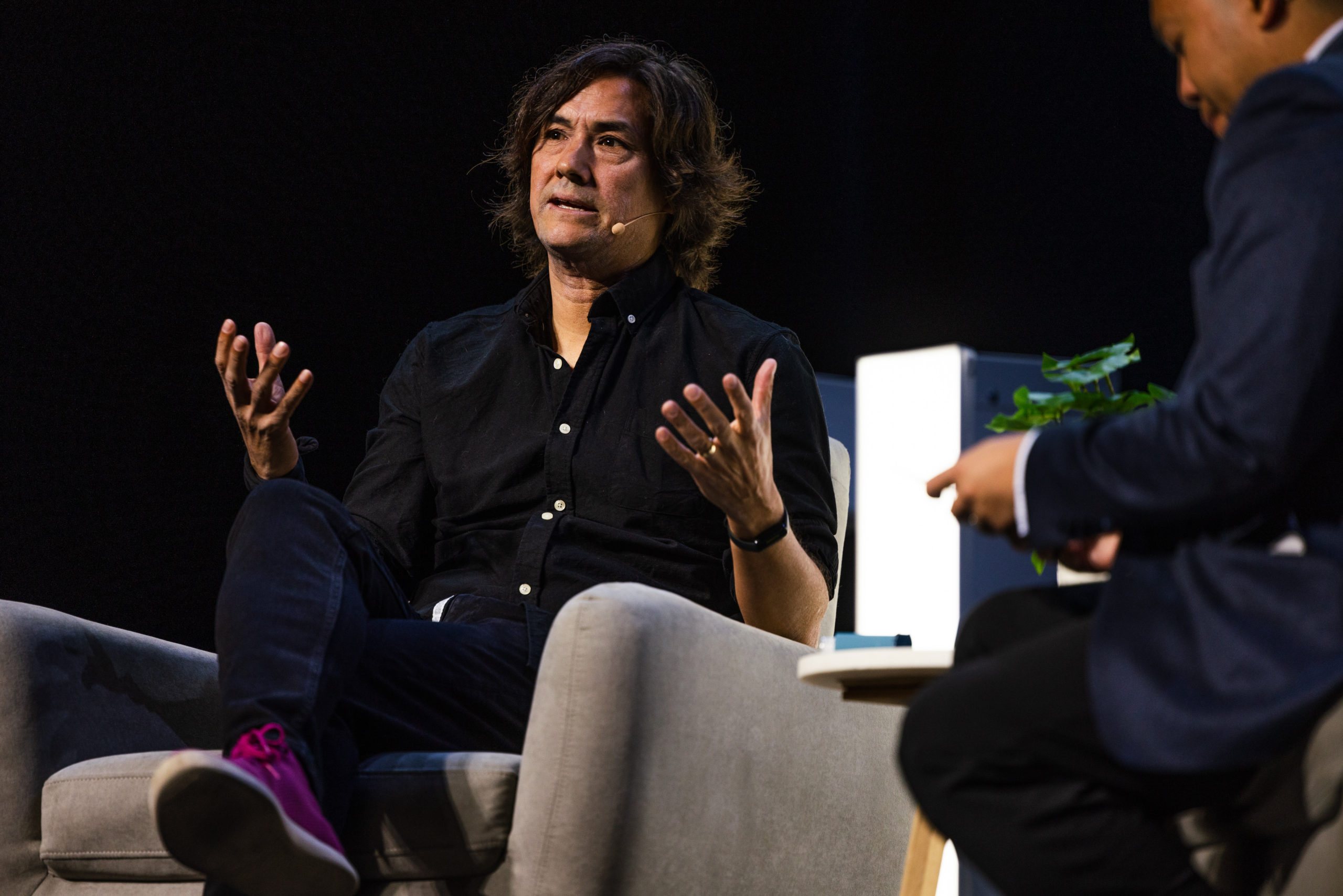 Juno award-winning musician and AI expert David Usher took to the AI stage, discussing advancements to help with loneliness.
A primary example was virtual beings that can converse with the elderly and Alzheimer patients using AI to guide conversations.
Usher founded ReimagineAI—an AI creative studio developing interactive "virtual beings" with personality-based minds.
He showcased Memory Care, a virtual being developed to provide Alzheimer's patients with companionship, memory engagement and arts and culture.
According to the World Health Organization (WHO), the number of elderly people is rising dramatically. The WHO says the number of people over the age of 60 internationally will grow from 900 million to two billion between 2015 and 2050.
"My mom has Alzheimer's and anyone else who's experienced this knows you just can't possibly be there enough or answer the questions enough," said Usher. "What we're trying to do [is] build companions that can fill those gaps that healthcare workers and families can't possibly fill."
When asked if talking to virtual beings would feel like a conversation without genuine conversation, Usher said virtual beings have the basic look and feel of a human to enhance virtual conversation.
"If you can't tell if an AI is conscious or not, maybe it doesn't matter if it has true consciousness. If an AI knows everything about the history of the world, but it doesn't have that specific spark…you can't tell the difference when you're talking to it."
Although the technology is innovative, Usher cautioned about its power.
"There needs to be tons of regulation around artificial intelligence because it's such powerful technology," said Usher. "ChatGPT and things that are really great at doing very simple tasks amazingly well, but what's coming, what's on the forefront, the way it's gonna really change society, we can't really imagine now."