Words by Yumna Kamran
Assets by Brithi Sehra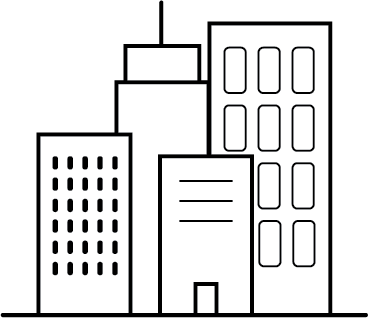 With the cost of living downtown at an all-time-high, will Torontonians—and specifically Toronto Metropolitan University (TMU) students—ever see a day where affordability comes back to the city?
Founder and CEO of real estate investment firm KingSett Capital Jon Love, spoke at a TMU Ted Rogers School of Management forum on Nov. 2.
Love is also a member of the Business Council of Canada and an advisory board member at Western University's Ivey Business School.
At the forum, he discussed how affordable housing in downtown Toronto could see a revival if Canadian governments of different levels were more aligned on policy. Additionally, he explained the usefulness of downtown culture in the business community.
He referred to the downtown as an "evolving and thriving organ" that is always changing. People are social beings that need the city to drive growth—especially in the financial and educational sector of the country.
Love said during the recession of the early 1990s, people generally shared the idea that downtown Toronto was losing its investment value and lustre.
According to the Bank of Canada, the decades-long rising cost of goods saw inflation increase four times the amount compared to 1970—leading to an unemployment rate of nearly 11 per cent.
"[In 1989 the] world was on fire, everyone was making money, everyone was taking excess [investment] risk…[so] the market materially decelerated as there was a recession with higher interest rates," said Love.
According to Love, people have similar beliefs about downtown real estate in the current post-pandemic era, but he disagrees with this notion. "People say that the downtown is dead…and I wonder if they have been downtown," he said.
Love went on to explain that clickbait and social media played a role in making it appear as though downtown had lost its vitality for investment.
"[A city] is always morphing and evolving and changing and those are all constructive things," Love explained. "[COVID-19] was an outlier because for 18 months, everybody was locked in their basement."
He said Toronto is "strong" because it's the hub for the country's business, educational and technology sectors. "The reason tech is such a growth driver here is [because] you got a combination of large scale educational institutions and large scale customers."
Although downtown is important economically, Love said it has a lack of affordable living options.
The current housing crisis in Toronto involves people, especially young professionals, struggling to afford the cost of owning condominiums, houses and paying rent. Love recently addressed the Canadian Senate as a member of the Standing Committee on Banking, Commerce and the Economy about Canada's housing crisis.
"I think the housing crisis is an existential crisis, because the whole affordability issue is a severe problem and it affects everybody…Even if you own a home and you can afford that house, it affects everyone you deal with," said Love. "It didn't happen overnight. It took basically two generations of poor public policy because we simply have constrained [housing] supply."
Love spoke about how regulation issues take away from the policies politicians create to solve housing affordability issues.
"We have regulatory paralysis on new housing and we have a lack of alignment from the top of the house politically to the bottom of the regulations. So, while there is political consensus that we need new housing, it can't get through the regulatory 'machine.'"
Love was asked for his views on how to make more affordable housing in areas where the cost of living is extremely high. He responded with an example that showed the lack of alignment between policies and regulations and how those make it difficult for Canadians to access affordable housing.
He explained how an upcoming project in British Columbia would allow up to $40,000 interest-free loans from the government to make a secondary space—such as a basement or an attic—into a leasable affordable place to live through their Secondary Suite Incentive Program.
"Turns out though, that the enabling legislation says…to qualify as a homeowner in Vancouver you have to have a household income under $200,000. Guess how many people own a house in Vancouver and have household income under $200,000? The number starts with nearly no one," said Love.
Love said there are many politicians in municipal office with "forward-looking" policies, but once it gets through different levels of government, the trajectory changes and the additional regulations can't get the original goal done. He isn't alone in this belief.
As previously reported by The Eyeopener, Toronto mayor Olivia Chow said in a TMU Democracy Forum that she's ready to address the housing crisis.
"I have people ready to build. I have people ready to move in. I need other levels of government and other partners to believe that it is possible. Because we haven't built for 25 years and when things are status quo, then it's easy to say 'how is that possible?'"she said.
Murtaza Haider, a professor in TMU's department of real-estate management, was present at Love's forum. He does not see the downtown housing market getting more affordable for students any time soon.
"Student housing is not gonna get cheaper for universities that are centrally located in cities like Toronto because students are competing for housing with other renters, and we have a very short supply," said Haider in an interview with The Eye. "We have not built rental housing since the 70s in a large amount and that is the reason we are in this problem."
Haider said part of the solution is the creation of university-owned, subsidized student housing.
"To move forward, universities have to play a bigger role in student housing and come up with creative solutions. Not to buy buildings, but to be involved in overtaking large plots of existing rental space as renters and passing this on in subsidized ways to students," he said. "That's the only way forward."
Haider's advice to students is not to buy a house for two to four years and explore career opportunities in different cities.
First-year business management student Philip Azouz said owning or renting a home in Toronto is much different financially than if you went to Queen's University in Kingston, Ont. or if your family already has property downtown as an investment.
"One of my friends is living downtown, he actually goes to [the University of Toronto]. But that property was purchased by their family 10 [to] 20 years ago and they had a tenant there before…it generated income for them," said Azouz.
"If I had the money to buy real-estate downtown, I wouldn't be in school."