Reading Time:
4
minutes
By Jeff Lagerquist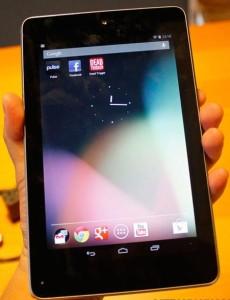 There is simply no denying that Google's Nexus 7 7" 32 GB Android 4.2 Tablet with an NVIDIA Tegra 3 Processor is a steal at $269.99.
This tiny tablet packs a punch in the chronically ignored 7-inch tablet market with a sharp 1,280 x 800 pixel resolution screen, comfortable palm-of-your-hand design, great battery life, and the latest Android 4.2 environment.
The amount of tablet per dollar you get with the Nexus 7 makes it perfect for those looking to have some casual tablet fun on a budget. Still, it's worth mentioning that the entry-level iPad mini is only $60 more.
It's sort of a toss up. The Nexus 7 comes at an attractive price. The iPad Mini ($329.99) is more expensive but has quicker performance, longer battery life, better app support, a larger but lower quality screen, and half the memory at entry level. This one comes down to your preferred OS, but the Nexus 7 is worth mentioning for its value alone.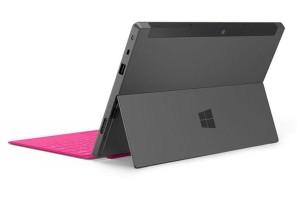 Windows fans must have been ecstatic when they heard about the Microsoft Surface 10.6 32 GB Windows RT Tablet with an NVIDA Tegra 3 Processor ($499.99).
But even with the friendly looking tiled interface, the Surface still can't help but remind you of the old Mac vs. PC commercials from 2007.
This tablet is all business. If you're looking for a lightweight classroom companion, this is your ticket. The Surface is as close to a laptop replacement as anything on the market.
Full USB 2.0 port, check. Micro HDMI port, check. Magnetically docked power cable copied from Apple, double check.
The Surface weighs a hefty 1.5 pounds, more than most 10-inch tablets, and features handy kickstand that reclines the Surface about 10 degrees.
The screen is a disappointing 1,336 x 768 pixels, but hey, it does have Microsoft Office Home and Student 2013 RT Preview.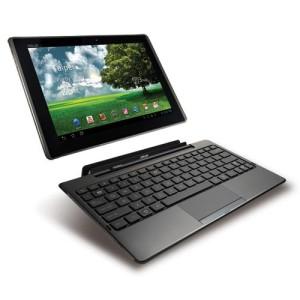 The latest iPad started the resolution race, and Asus has fired back with an Android based contender.
The $499.99 Transformer Pad Infinity 10.1" 32 GB Android 4.0 Tablet with NVIDIA Tegra 3 Processor's display has 1,920 x 1,200 resolution compared to the iPad's 2,048 x 1,536. The pixels aren't as densely packed as Apple's Retina display, but the Asus' 224 pixels per inch is fairly close to the iPad's class-leading 264.
Although the Asus is slightly larger, it weighs a little less than the iPad.
The Transformer Pad Infinity runs Android 4.0 Ice Cream Sandwich, which unlike Apple's products supports Adobe Flash. It also comes with micro HDMI and microSD ports, and twice the memory as the iPad (32 GB vs. 16 GB).
Web browsing looks great but few Android apps have been optimized for large high-res displays. Apps designed with a smartphone in mind often look downright bad when they are blown up on a large tablet.
The processor makes gaming nearly as smooth as the iPad, but unfortunately few apps have been developed to harness this tablet's power.
Still the best bet for those looking for a premium Android experience.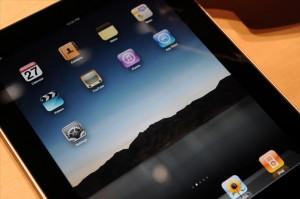 Simply put, the latest model from Cupertino is the best tablet on the market. If you want a stunning display, lightning-quick performance, and the largest selection of apps, an iPad is the way to go.
The fourth generation iPad (starting at $499.99) features the new A6X processor, which is by far the fastest on the market. Its speed puts it in a class of its own. The overall upgrades are subtle. The new iPad does everything a little better, but nothing new that will blow your mind. I think of it like an iPad 3S.
The downside is that the new lightning connection means that your collection of iOS accessories won't work without an adapter. It's also slightly heavier than previous models.
If you're bound for a creative profession where you show off a visual portfolio, and seriously need the extra prettiness and horsepower or you want a tablet that you can show off with unabashed smugness, I say go for it.
If you don't want to spend nearly a month's rent, go for the iPad 2. Great performance, and still a great display, plus all the same apps, for only $329.99. It's basically the same tablet, only ratcheted down to slightly less impressive specs. However, it only comes in 16 GB with Wi-Fi. Put it in a new case, no one will know the difference.