Reading Time:
3
minutes
By Allison Hannaford
Collaborative projects and up-to-date technology are two benefits that Ryerson University's Faculty of Science students could benefit from in a new space, according to their dean.
Ryerson submitted a rezoning application expressing a desire to build a 41-storey building at Jarvis St. and Dundas St. E. The space will accommodate classrooms, labs and research space, as well as student residences, according to the application.
The dean of the Faculty of Science, David Cramb, said he hopes it will be a space with few walls to allow for the "cross-pollination of ideas." He said he hopes the building will be utilized by students from different faculties as well.
Cramb said he worked with Ryerson to visualize the space, including an emphasis on hands-on learning and experimentation. Cramb's goal is to have every undergraduate science student involved in a serious research project during their degree.
"The beauty of starting from scratch with a building is that you can accommodate the space to the new ways of education," Cramb said. "That's what I find one of the most exciting things about this."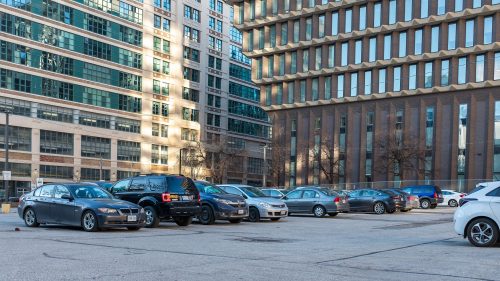 One of the biggest changes for Ryerson science students will be the newer laboratories, which will be more conducive to experimentation.
"Real science is a lot about discovery. So there's risks of failure. And I think students don't feel safe to fail, and we don't allow them to fail because these labs are so dialled in," Cramb said. "I'd rather see them have a more research-like experience where they're learning stuff all the time."
Matthew Cheong, a biology student, said he agrees that a new science building is necessary. He was concerned about overcrowding, "I think it would be perfect because the Victoria Building that we have right now is pretty small and that's our science building," Cheong said.
According to the rezoning application, which was filed on Dec. 21, the building would include space for math and science classrooms, lab spaces and 464 residence units, serving 551 students.
The building would also include office space and a learning gallery on the ground-level for exhibitions and events.
Mitchell Kosny, the interim director of the School of Urban and Regional Planning, said the faculty is currently spread out around campus and has no real home.
Kosny said the university has no choice but to develop. He said the demand for the school continues to grow and because Ryerson is not going to stop accepting students, there is no other choice but to develop. Ryerson is bound by existing building sites, Kosny said, so the only way to go is up.
Cramb said he is working on securing funding to develop the building's interior. "It will be more about the innovation, the programs that go into it and that they just happen to need a new space rather than trying to raise money for a building."
Cramb said that the current concern has been over the construction of the building's structure and making sure all the required permits and paperwork are filed with the city. According to the dean, a planning process for the building has begun now, so that when the funding has become available they can start building sooner.
The faculty is too large to fit into one building, but Cramb said it's a start and he hopes to see the building completed within the next five years.