Reading Time:
4
minutes
By Allie Downham
Being a frosh is tough. And if you're also an out-of-town music lover, finding your place in Toronto's music scene is even worse. In a city this size, knowing what bands to follow and how to keep in touch seems like an impossible task. That's why we're here to help you find where you belong, starting at a place you know and love: Ryerson! This list contains only a handful of Musicians@Ryerson, so keep on the lookout for other talented bands on campus.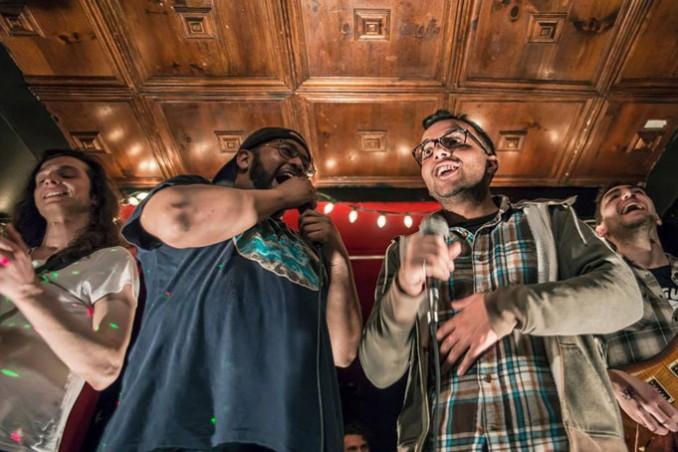 Photo : @paper_pixels (IG)
Starting with the liveliest band on the list, Mayraki comes at the listener from all angles. Deriving their name from the Greek word Meraki, the six-piece ensemble has truly adopted the word's meaning: "the soul, creativity, or love put into something." The hip hop fusion group's songs are filled with slick jazz chords, screeching guitar solos, hook worthy rhymes and even beat boxing.
The group released a six song EP this year called Hors D'oeuvres and are also playing a show this Sunday at the Smiling Buddha you can check out here.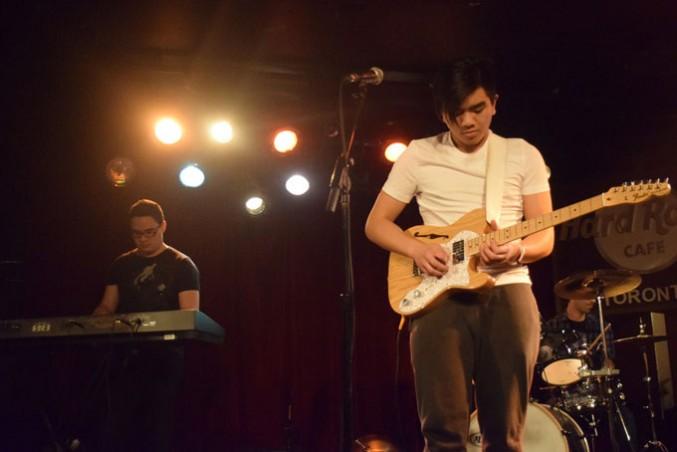 Photo: Carlo Torres
From mellow keyboards to the vocalist's onstage persona, Blue Strays are the epitome of cool. This Ryerson smooth jazz group belongs on the stage of The Rex on Queen West, playing with a stiff martini by their side. If you're looking for some tunes with clean guitar and sly vocals to chill out to, these are your guys. Their bassist also deserves a shout out for writing in some slick, textured bass lines. The bass is meant for more than just root notes, people.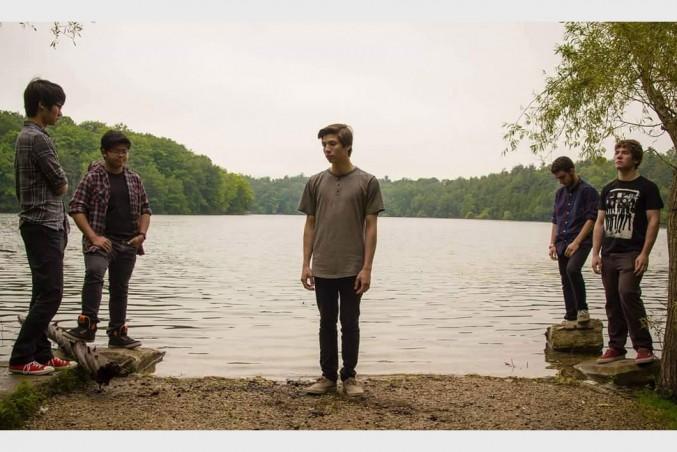 Photo courtesy: Synthetic Army
Having four releases in just over a year, The Synthetic Army are an ambitious bunch. While their older pop punk material on Incandescent pack in pounding drums and dramatic chords, newer material like their song "Here Now" is slow, including elements of surf and folk. Their new releases may not go as hard, but it emphasizes their talent in pop songwriting and the singer's vibrant vocals. Plus, their profile picture on Facebook has minions in it. Another reason to go bananas over them.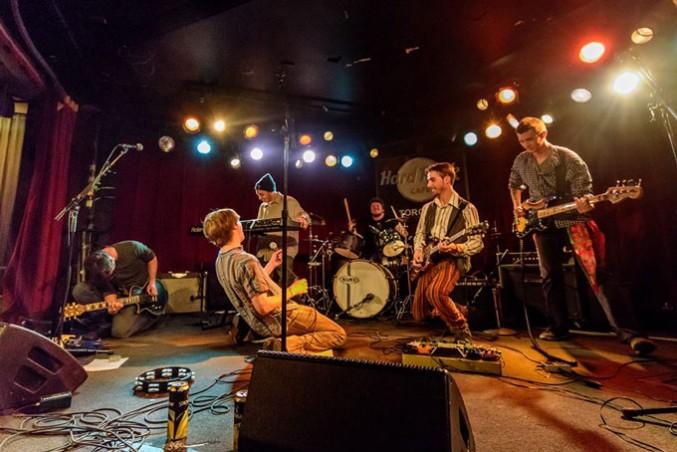 Photo courtesy: The Exide
Everything about The Exide is a tribute to 60s and 70s' rock, from their psychedelic sound to clothes frighteningly similar to what your dad wore when he was 20. Seriously though, this six-piece is one of the tightest local acts I've seen in quite awhile. The Exide's songwriting is complex yet composed, the lyrics are emulative of the classic rock genre, and their use of modern effects doesn't spoil this trip to one of the greatest eras of rock history.
The Exide plans to release new material in the near future.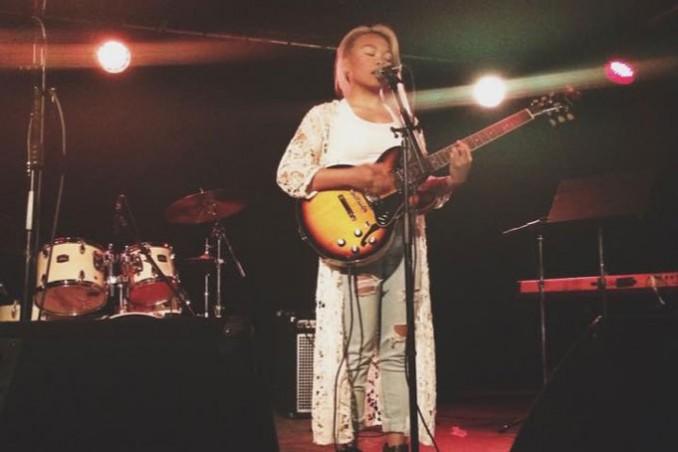 Photo courtesy: Charlotte Fabro
Whether it's with a full-band or an solo acoustic set, Fabro delivers a tight jazz and R & B influenced performance every time. With light guitars, bass, keys and drums complimenting her, Fabro's strong, soulful vocals are always the centre of each set. Although the vocalist writes her own material, she also covers songs from other artists including Maxwell's "Pretty Wings" and John Mayer's "Slow Dancing In A Burning Room."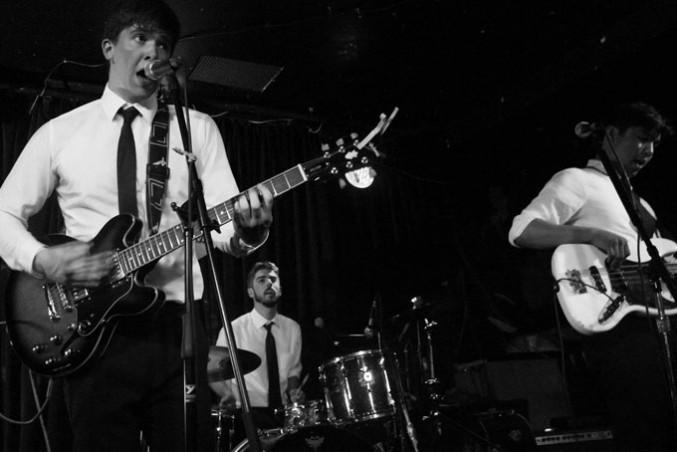 Photo courtesy: Little Boxer
I don't know how many cigarettes you have to smoke to sound like Little Boxer's vocalist, but I'll go through two packs a day for four months if that's what it takes. They've only been a band for a year, but don't let that deter you. The three-piece's upbeat folk rock and charismatic movement on stage makes for a vibrant, intimate performance. If you're not dancing with a tall pint in your hand during Little Boxer's set, you're doing something wrong.
Little Boxer will be playing in 'O Keefe's backyard Sept. 1 during frosh week.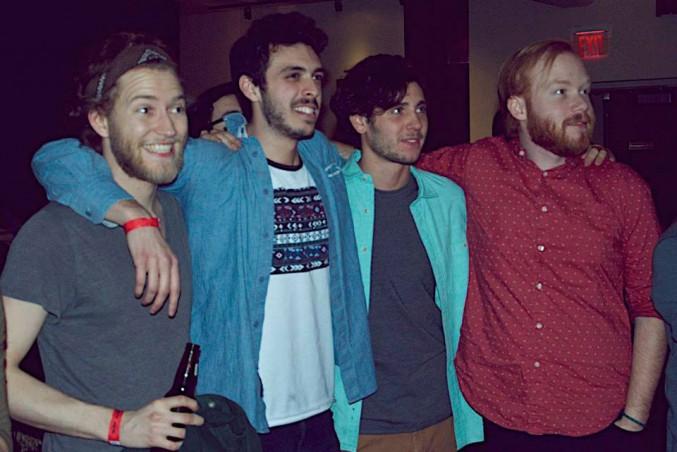 Photo courtesy: Under The Sun
If you're coming to Ryerson from a rural town like I did, I'm sure you've noticed nobody listens to old style folk in the 6ix. It wasn't long before I was itching to see live music that'd bring back memories of open fields, farms and forests. Thankfully, Under The Sun is here for me and you. Mixing traditional country, blues and folk with modern song writing, this group sounds like they're straight out of the bayou.
Under The Sun will be playing at The Opera House on Sept. 12.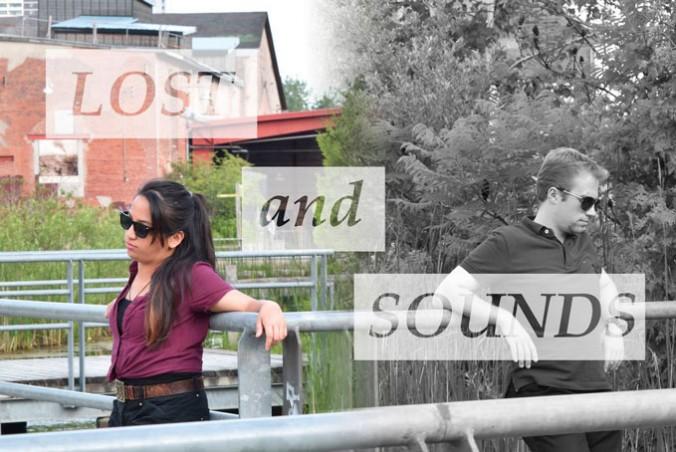 Photo courtesy: Maricris Rivera and Victor Copetti
Featuring Victor Copetti — Musicians@Ryerson's president — and Maricris Rivera, the duo recently released their four-song EP called Lost and Sounds. Mostly circulating around the topic of heartbreak, the EP is surprisingly diverse, featuring songs of ranging from piano ballads, funk tunes to easy rock. On every song, Copetti and Rivera duet, making their vocals feel communicative opposed to a singular set of lyrics.