Reading Time:
10
minutes
By Andrea Josic
Stelios Karantzidis was sitting in his room trying to put together a new song on his guitar when his dad called him from the living room. He heard his dad repeatedly call him until he got up, slightly exasperated. He set his guitar down and walked into the living room. Karantzidis' dad told his son to check out what was on TV. He took a seat and stared at a man playing very sweet, familiar-sounding music. After a couple of minutes had passed, Karantzidis turned to his parents sitting next to him and as them who the man was. His mom told him it was a Canadian-Greek singer named Pavlo Simtikidis playing his music at a show in Kastoria, a small town in Greece where his mother's family is from.
Karantzidis was awestruck because he had never heard that sound anywhere else except for one other musician: himself. Simtikidis describes his music as a "Mediterranean mixing of the folkloric styles of Greek, Spanish and Latin music with pop sensibilities." Karantzidis' own style of Greek and Latin-sounding music began at a very young age.
On a road trip when he was five years old, Karantzidis first heard the soundtrack from The Mambo Kings, a movie about two brothers from Cuba who pursue a music career in America. It quickly became his favourite soundtrack. He fell in love with the tangy, flamenco vibe of the band and when he began playing music when he was 10, he decided to combine that style with the Greek music he grew up with. As he continued to watch Simtikidis on TV he knew that other people would also love this style of music.
When it came time to apply for university, Karantzidis was faced with a difficult decision. He knew he could pursue music performance and eventually excel at the guitar, but he always felt a program that demanded he play music constantly would drain him of his passion. Sitting at his desk in his bedroom in North York looking at programs, Karantzidis knew it came down to one thing: a guaranteed career once he graduated. Although he loved music, Karatzidis was nervous because it wasn't a "sure bet." He decided to compromise and chose to pursue his other passions, math and business, and is currently in his fourth year of international economics and finance at Ryerson University. Karantzidis was satisfied with his decision because he would never put music on the back burner.
While there are colleges across Ontario that offer music production programs, universities currently only offer degrees in music that focus on performance and composition, such as the University of Toronto's (U of T) four-year bachelor of music program. The lack of music production programs in universities leaves students who don't want to go to college with no other option than to pursue different interests. Music performance programs are extremely competitive and many students view them as programs with a future that is limited and not guaranteed. According to Common University Data Ontario in 2015, of the 590 people who applied to the music performance program at U of T, 146 were accepted.
Similarly, The Royal Conservatory of Music in Toronto has their Glenn Gould School, focusing on training musicians. They only accept about 130 students a year.
But, as competitive as most music performance programs are, the real world is no easier. Following graduation, many students find themselves unable to work a steady job as a musician. According to the 2011 National Household Survey by Statistics Canada, 51 per cent of people who considered themselves musicians and singers had jobs in educational services, while only 36 per cent had jobs in the arts, entertainment and recreation sector.
When the Dean of the Faculty of Communication and Design (FCAD) Charles Falzon announced in early 2017 that a music production program was under development at Ryerson, it would be the first university to have a music program focused specifically on music production. It would be a four-year bachelor of arts program under FCAD and would focus on the business side of music—such as production, recording and publishing.
Falzon says that the reality of the music industry is much broader than just performing. He acknowledges that the skills people need in the field are different than they used to be. In order to be successful now, a program needs to keep up with the nature of its corresponding industry. "That's why we're really trying to create a program in conjunction with a lot of input from our advisors in this industry," says Falzon. He feels that FCAD has always been a leader in the programs it offers and strives to do the same with the music program.
On a cool evening in late March 2014, Kieran Ramnarine walked into the small venue of the Fraternal Order of the Eagles on Elm Street with his laptop, a plastic DJ controller and a 200 GB drive full of swing music. Just over a month prior, one of Ramnarine's friends tagged him in a post that was calling for DJs to perform at the 1920s Swingin' Speakeasy Night, hosted by the Ryerson Image Arts Union (IMAU) and the Fashion Course Union. Having DJed events at his high school before, his nerves were at bay—except for the fact that he had never DJed swing music before.
It was around 6 p.m. when Ramnarine got a ride with his dad from the Clarkson area in Mississauga to downtown Toronto. He showed up two hours before the event and the IMAU executive team had almost finished setting up the venue. Ramnarine was told to set up in the front of the room. He opened his laptop and connected the controller and the turntables. Despite the fact that he had only ever DJed pop and soca music, Ramnarine knew he was skilled enough to transition between songs smoothly.
Dressed in a black suit and tie, Ramnarine kept his clothing simple amongst the 1920s-inspired outfits. The president of the IMAU at the time, Rebeca Ortiz, who was also the vice-president of Musicians@Ryerson (M@R), congratulated Ramnarine on an "amazing set" that had students dancing until late into the night. Around 2 a.m. when the event cleared up, Ramnarine collected his gear and waited until his dad came to pick him up.
Kieran Ramnarine walked into the small venue with his laptop, a plastic DJ controller and a 200 GB drive full of swing music.
It wasn't until halfway through his second year in 2015 when Ramnarine attended another weekly open mic at Ryerson's campus pub, the Ram in the Rye, and bumped into Ortiz. It was the moment when everything clicked: because of the music community at Ryerson, Ramnarine was able to score his first gig in university.
In February 2016 the Toronto Music Advisory Council (TMAC) released a report called the Toronto Music Strategy, which outlines how Toronto is looking to become a "music city." The report states that the recording industry alone brought $39 million in revenue to Toronto. One of the six areas the TMAC believes needs to be addressed is the business of music. There are currently over 40 music publishing, licensing and distribution companies, 55 artist agencies and management companies, 95 recording facilities and 95 record labels in Toronto. In a report by the Toronto Arts Foundation in 2014, statistics showed that 70 per cent of Torontonians support, contribute or donate to the arts. The music industry is on the rise in Toronto and creates thousands of opportunities for individuals pursuing the careers behind the scenes of music.
With bigger, locally born artists like Drake, The Weeknd and Alessia Cara coming out of the Greater Toronto Area, Toronto has put itself on the global radar as a city full of new musicians. After releasing his first mixtape in 2009, Drake has reached worldwide acclaim, with 27 Grammy nominations and three wins. His name is practically synonymous with the city of Toronto. These artists have built up the city's reputation, creating a music scene that outsiders might take seriously.
The idea of Ryerson's music program came from the Toronto Music Strategy, according to Cormac McGee, the coordinator of the Music Den at Ryerson.
The Music Den is a subsection of the TransMedia Zone that focuses specifically on music, where Ryerson Community entrepreneurs can work on music-related projects together. McGee said the Music Den, which started just a year ago, was Ryerson's first step into the music industry. "A part of my job is meeting with people from all over the music community, seeing what their needs are and where can we fit in," says McGee.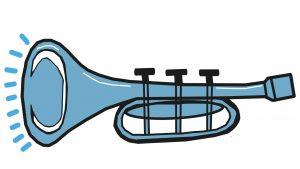 Toward the end of his second year, Ramnarine had become involved with the music scene on campus. In his third year, he was director of educational operations of M@R. In his fourth year, he was the vice-president, and now in his fifth year, he's the president. Ramnarine feels that this community at Ryerson really made him find his love for music. "When I first left high school, I didn't have a concrete music background," says Ramnarine. "Even now I just feel like I have a few skills. But I love the group and I really want to support them."
Ramnarine was a member of M@R briefly in his fourth year when the group had to practice in stairwells because there was no available space on campus. The group has only been able to secure a room for weekly practices in Kerr Hall South this year because one of its members is in the School of Performance at Ryerson and is able to rent the space. The room is spacious enough for the 10 members of the group and has a piano.
The spaces dedicated to music at Ryerson are limited. Apart from a small office in the basement of the Student Campus Centre for M@R, music lovers have to take what they can get. While musicians can be seen playing in the Student Learning Centre or carolling around campus during the holiday season, the only other space that is really welcoming to musicians on campus is the Ram in the Rye.
"I realized there's so many people that are actually into music and want to share those skills or just jam out with other people," Ramnarine realized after he went to his first open mic at the Ram. "There were over a hundred people that were so invested in seeing me perform. It was just a really welcoming space that I liked."
Ramnarine was a member of M@R briefly in his fourth year when the group had to practice in stairwells because there was no available space on campus.
Even with a music community that is welcoming to musicians, performers and producers alike, Ramnarine thinks that a music business program is what Ryerson is suited for.
"It's a lot easier for a school like Ryerson, which is really good on the business end of things, to focus on music production," says Ramnarine.
"It would be cool to see a performance program at Ryerson, but unfortunately the money is going from performance to business."
The fact of the music industry is that the attention has shifted from individual artists to the companies behind them. According to a 2015 study from the Recording Industry Association of America, the average price of an album in 1974 was $24.45, while the price dropped to a mere $11.97 in 2014. When production costs are cut, an artist is left with very little money to take home for themselves. Statistics show that signed musicians lose a lot of money, unfortunately, freelance musicians don't do a lot better.
According to a study on the economics of musicians by the Canadian Independent Music Association in 2013, the average freelance musician earned $7,228 a year playing music. There can only be so many successful musicians in the industry, but there will always be a large team working behind each musician to produce music, therefore plenty of jobs exist for those individuals. The study showed that employees of independent Canadian music companies earned about $22,250 in 2011. This salary isn't very high, but considering how much higher it is than a freelance musician, it makes sense why people who are passionate for music choose production over performance.
Falzon believes students will come into the program, like they do with other FCAD programs, and be comfortable knowing they can be performers, business-owners, producers or leaders. While he knows that a new program can have faults, he believes Ryerson is well-prepared to build a strong program. "Even with older programs, we implement new curriculums and you see the opportunity for more flexibility–such as more electives, more available courses," says Falzon. "That's what we need in creative programs. A strong core, but the flexibility to adapt more readily."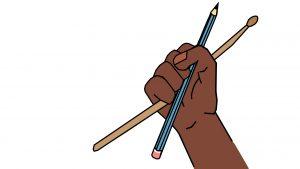 Karantzidis wishes a program like this existed sooner because it combines his two passions: business and music. He believes that Ryerson is pursuing the music industry correctly. "Ryerson is not trying to be like those performance programs. We're trying to set people up in an actual business industry, and they see music as a huge opportunity," says Karantzidis. "What I want from this program is for students to feel empowered to create their own sounds, go out there on their own and be confident in the skills they have."
The program has been written up but there's still many aspects of it that are under development. There is currently no launch date, but Falzon hopes the program will be ready within the next three years.
Going into first year, Karantzidis wanted to join a student group that met consistently, because as a commuter, he knew that would be the place to make friends. One Wednesday evening early in the school year, Karantzidis headed towards the Ram in the Rye because a friend told him about an open mic. As he got closer to the pub, he heard the sound of people talking and music playing and he was instantly drawn to the atmosphere. As he began introducing himself, he realized a music community existed at Ryerson. He knew that he would stick with them for the rest of his undergrad, and to this day, he has.
A few times, Karantzidis has been walking through Kerr Hall when he would hear faint piano music echoing in the halls. As Karantzidis kept walking, the music would get louder until he heard the sweet, usually classical, sound directly behind a door. He'd quietly enter the room and there would be a student at a piano, sometimes looking at sheet music, sometimes playing by memory, concentrated on each following note that put together a melody. Genuinely interested, Karantzidis asked, "Hey, what's up? What are you playing?"
Most of the time, the musician shied away and stop playing, modestly muttering, "No, no, no, it's nothing. Just a song." Karantzidis started a conversation with each musician he has stumbled upon. He is unable to recall a time when a musician was not interested in hearing what he had to say and sharing a conversation about a mutual passion. Karantzidis has invited each piano player to an open mic night at the Ram and is proud to say that most of them regularly attend open mics throughout the year.
Despite not pursuing music at university, Karantzidis has found a sense of belonging within the music community. He knows that music is universal and that as long as he plays, he is always connected.