Reading Time:
3
minutes
By Dania Ali
Ryerson's cultural student groups came together last night at Culturejam, an annual showcase at the Elgin Winter Garden Theatre where groups compete with live performances that represent their culture.
The Ryerson Students' Union organized the entertainment showcase. Groups competed and were judged to determine who the would hold the winning title for this year, with the South Asian Alliance coming out on top. Others including the Afghan Students Association, Ryerson Indian Students Association and Poetic Exchange participated.
"Ryerson is a big university, so I think it is important for us to have that sense of family," said
Kimberly Besmonte, member of the Filipino Canadian Association of Ryerson.
"A lot of ignorance comes from the fact that a lot of people don't want to learn about certain cultures, but if you took the time to go to events like Culturejam, then you would see that we are more than just that one stereotype, and we are more than what you think of us."
Christina Smith, the artistic director of the Caribbean Students Association, thinks student groups are trying to tell more than just one story by holding their events. "When you have different groups come together in a university—a place where you are building a future—it allows people to learn more, embrace and eventually accept different cultures," she said.
Although each student association has their own events throughout the year, Culturejam is one of the only big events that takes place where different communities are celebrated collectively. They join to showcase their talents, each representing their own community, country or interest.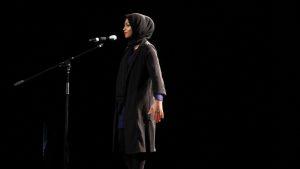 United Black Students at Ryerson representative Smyrna Wright said there was a lack of campus-wide events at Ryerson, so "having Culturejam is the least [Ryerson] could do. There is a lot of systemic barriers that also need to addressed. There is more that can be done for minority groups on campus apart from this celebration," Wright added.
"I question whether it is better to put your energy into one event or to spread the resources out to create a more welcome environment throughout the whole year," said Hallie Ebanks, a first year arts and contemporary studies international student at Ryerson.
"[Culturejam] is all for one day, but for the rest of the year, you are just another person," she said.
Jay Mehta, President of Ryerson Indian Student Association, has taken part in Culturejam and student groups at Ryerson for over four years now.
"In my first year here, I hardly knew anyone from my own country," he said.
Mehta created the Ryerson Indian Student Association with just a few members so that he could "start up a new trend in the school." Mehta said Ryerson had only recently become inclusive, but just a few years ago, these student groups weren't given as much attention.
"You could say that Toronto is diverse and Ryerson is an inclusive school, but then you are not giving all these marginalized communities a chance to showcase themselves," said Pontilla.
Another concern he had was about Culturejam itself, as the members of his team had to practice their dances on the staircases of Kerr Hall because there was no space for them anywhere else.
"If they expect us to perform, then they should also provide us with some space to do so. This has been the same issue for the past four or five years and has not been resolved," said Mehta.
Kaitlyn Pontanilla, a member of the Filipino Canadian Association of Ryerson, said "whenever they do promote these events, it is only done a week or so before, so you are not generating as much attention."
Pontilla said Ryerson could be doing more by hosting more events for different cultures and communities more often.
"You could say that Toronto is diverse and Ryerson is an inclusive school, but then you are not giving all these marginalized communities a chance to showcase themselves," said Pontilla.
"Ryerson is doing a great job in trying to create a space, but there is obviously still work to do," said Smith. "We, as students ourselves, need to take on more, and do it more often. We need to show people that it is acceptable not just [at Culturejam], but all throughout the year."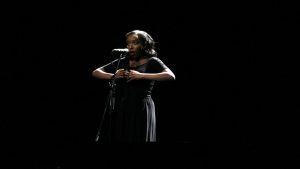 Wright also said Ryerson needs to take initiative and look at where it is lacking in diversity. "Opportunities like Culturejam don't fix my problems that are within the classroom, when I go in and I still don't see my friends or people that I can connect with," Wright said.
"Culturejam is only one time a year. We need to look deeper and look past the celebrations so that we can address the systemic issues that we are seeing within our communities."