Reading Time:
3
minutes
By Michael Mazzei
Tanor Ngom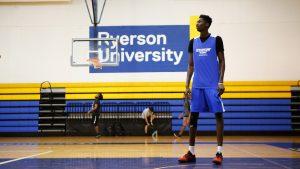 Last year, Ryerson basketball's first ever international prospect showed flashes of his incredible upside. Using his incredible size, Ngom made an immediate impact for the Rams. With the men's basketball team losing a few of its most experienced players, we expect the big man to grab more minutes in the near future.
Marin Scotten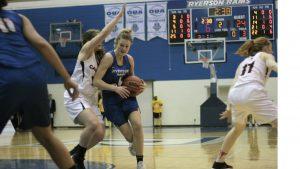 Some rookies make plays, some rookies play in big moments. When Rams guard Marin Scotten checks in, she does both. Scotten was vital to Ryerson's success this season, averaging 12.3 points and 4.7 rebounds per game on her way to capturing the OUA's Rookie of the Year award. She also played a whopping 27.3 minutes per game last season. It's safe to say she'll have an even bigger role in the 2018-19 season.
Brooklyn Gemmill
To say that hockey forward Brooklyn Gemmill had a phenomenal rookie campaign would be quite an understatement. She quickly became a dynamic scorer on the Rams' women's hockey team, finishing third on the team with 18 points scored. With captain team-leading scorer Ailish Forfar set to graduate this offseason, Gemmill will likely have a bigger offensive next season.
Cailin Wark
The Rams women's volleyball team posted a perfect season from start to finish, and outside hitter Cailin Wark played a big role in making that possible. She finished the season with 212.5 points and added a whopping 38 aces on route to the team's first and the school's first ever National Championship. If the Rams want to continue their dominance in volleyball next season and beyond, they'll look to the first-team all star to lead the way.
Cavin Leth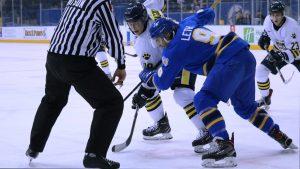 After spending the past four seasons in the Western Hockey League with three different teams, Cavin Leth had a smooth transition to the OUA. In 28 regular season games, the centerman scored 21 points. He also played the enforcer role at times, totalling 38 penalty minutes. Many of the Rams' top scorers from this past season will be graduating this summer, so expect Leth to make a larger offensive impact in 2018-19.
Navreet Suhan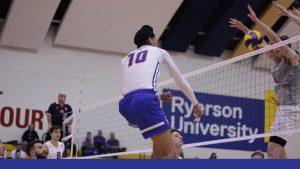 In his first season with the Rams men's volleyball team, middle blocker Navreet Suhan has made an immediate impact on the team.
Named to the OUA All-Rookie Team, he had 94 points, 41 blocks and 34 digs to help the Rams reach the OUA Final Four. His height and incredible balance allowed him to get to various spots on the court, which made him an important piece to the team last season. Given his early success, you can bet that the team will look to Suhan to take his game to another level next year.