Reading Time:
3
minutes
By Premila D'Sa
It might be the end of the semester, but don't forget about these cool Ryerson people and all the cool things they did this year!
Director Jeremy Podeswa hit up Westeros
16.5 million people tuned in to watch Jeremy Podeswa's work on Aug. 27, 2017. Podeswa, who graduated from Ryerson's film program in 1984, directed the season seven finale of Game of Thrones, the popular HBO fantasy show. The episode set a record as the series' most-watched episode. The Thrones gig isn't the first high-profile project for Podeswa, who has three Emmy nominations for TV directing.
In a 2017 interview with Ryerson he said the most important part of school was finding a community.
"These are people that can be an inspiration and a help to you all the way through your life and career."
Actor Mena Massoud is going to show us the world
Mena Massoud's name was launched into stardom when he was cast in the upcoming Disney live action remake of Aladdin as Aladdin himself. Massoud's name hit the (red) carpet when the role was announced at Disney's D23 Expo in California on July 15, 2017. Director Guy Ritchie had auditioned more that 2,000 actors for the role before choosing Massoud, an Egyptian immigrant and Markham native. Massoud went to the University of Toronto for one year to study neuroscience before dropping to attend Ryerson's School of Performance, graduating in 2014. Would a U of T degree get him a gig alongside Will Smith? Probably not.
Designer Adrian Arnieri's Golden Globe moment
On Jan. 7, 2018, while most people were watching the Golden Globes red carpet for some low-key Sunday night relaxation, Adrian Arnieri was in his Mississauga home surrounded by nervous and excited friends and family. The Ryerson fashion grad was looking out for ET Canada host Sangita Patel, who was wearing a dress he had designed for her a couple days ago. Arnieri made headlines after the show when people found out he made Patel's black gown last minute, after she decided to stand in solidarity with the #MeToo movement. Arnieri won second place a year ago for his toilet paper creations at Cashmere's design contest.
Ryerson film and production grads made Canadian history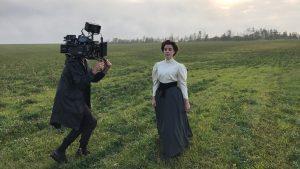 It's been a minute since anyone's brought up Heritage Minutes, the old one-minute clips they used to show in middle school to explain a piece of Canadian history. But Historica Canada brought back the iconic series and a group of Ryerson grads helped make it happen.
Ryerson grads Ryan Tremblay, Stephen Dunn and Peter Lilly work together at Route Eleven, a Toronto-based production company. They pitched two heritage minutes to Historica Canada, winning out over 170 other proposals. The production company is bringing a fresh take to the minute, addressing issues like sexism and mental illness.
Engineering grad Reem Ahmed cooked things up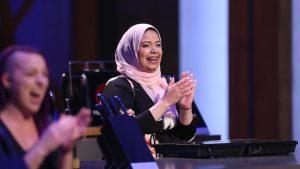 Reem Ahmed will be immortalized in MasterChef Canada history as the first Muslim-hijabi contestant to be featured on the show. Ahmed's work on the show is a departure from her experience at Ryerson, where she studied biomedical engineering, graduating in 2015.
Ahmed told The Eye her interest in cooking stemmed from watching her mother and grandmother host dinners in her home country of Egypt. Ahmed was hesitant of her skill level, almost not applying for the show. But she pushed through.
"When you are confident about your abilities, then everyone will come around and support you."