Reading Time:
3
minutes
By Denise Paglinawan and Maggie Macintosh
There are two options when it comes to leg day at Ryerson University.
There's the RAC (Ryerson Athletic Centre), a humble gym found underneath the Kerr Hall Quad that is sure to provide you with two workouts in one when you go up the stairs to the exit. And then there's the open-concept MAC (Mattamy Athletic Centre), which has a newly built gym in the former Maple Leaf Gardens building on Carlton Street and is also the place where you can watch a Rams team compete.
To know which one is best for you, we made a list of all services and amenities at each one so you don't pack your swimsuit and show up at the MAC to find out there's only ice available.
The RAC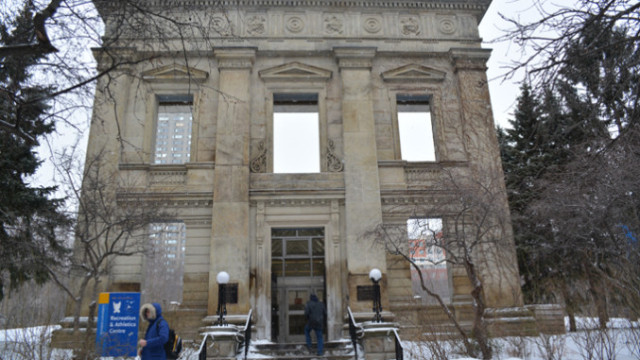 Hours
Monday to Friday: 6:30 a.m. to 10:30 p.m.
Saturday and Sunday: 9:30 a.m. to 6 p.m.
Women's only weight-room and track hours: Monday, Wednesday and Friday: 9:30 a.m. to 11 a.m. and Tuesday and Thursday: 2 p.m. to 3:30 p.m. (These hours are for those who identify as a woman and/or trans person)
Work-out Facilities
A fitness centre with free weights and weight machines
A cardio room with stationary bicycles, rowing machines, stair climbers and treadmills
An indoor running track
Dance studios and gymnasiums
Squash courts (free squash racket rentals, but BYOB: bring your own ball)
A pool (with open swim and women's only hours)
Saunas and showers in spacious changerooms
Group fitness classes
Yoga, boxfit, spinning classes, zumba and more
Bonus: The RAC is home to the massage therapy clinic, where students get $15 off an appointment or $25 off if covered under the Ryerson Students' Union health plan
Team RAC
Awais Lee (fourth-year business management): "(The MAC) does not have a pool, table tennis or badminton court…there's plenty more to do from showers to a playground to squash and the list goes on."
Muyaran Gunendran (fourth-year civil engineering student): "I like going to the RAC because of the track. I prefer running on the track over treadmill."
The MAC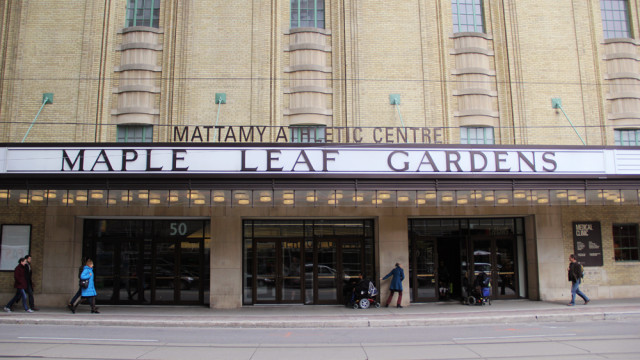 Hours
Monday to Friday: 6 a.m. to 11 p.m.
Saturday and Sunday hours: 9 a.m. to 6 p.m.
Work-out Facilities
A fitness centre with free weights and machine weights
A cardio room with stationary bicycles, rowing machines, stair climbers and treadmills
A high-performance area roped off for varsity athletes
A dance studio
Spacious women's and men's changerooms
Group fitness classes
Yoga and pilates
Bonus: There are open skate sessions and shinny hockey games for students at the MAC's indoor rink every semester
Team MAC
Amalia Tadevosyan (third-year business management, athlete on the women's fencing team): "I like how the high-performance section is roped off…It's better primarily for team building. You want to be close to your teammates."
Meredith Davis (fourth-year architecture): "It feels a lot brighter and open and overall a pretty positive atmosphere…I also really love Loblaws so it's a good excuse to shop there and I feel like it's a bit of a safer walk at night walking to Loblaws because it's a busy street and I find the Quad so dark and quiet at night."