Reading Time:
2
minutes
By Madi Wong

The Truth and Reconciliation Consultation (TRC) committee and the Ryerson Faculty Association (RFA) are discussing an initiative to hire Indigenous traditional knowledge holders to teach courses at Ryerson University.

The RFA will consider forms of credentials other than having a PhD, according to Riley Kucheran, an Ojibway PhD student and Indigenous advisor in the TRC committee.

"Elders obviously [have] a lifetime of knowledge, so we can actually bring them in to teach classes," Kucheran said.

Lynn Lavallée, strategic lead in Indigenous resurgence in Ryerson's Faculty of Community Services, said that defining an elder is difficult as it varies within different Indigenous communities.

Lavallée said many people prefer to be called traditional knowledge holders or keepers as opposed to elders. Before a person can be acknowledged as an elder, they must first be recognized and validated by their Indigenous community.

"It is very important for whatever the university does that they are very careful in applying a title to this person, especially the title elder. That should not be applied by the university, it is the community that does that," said Lavallée.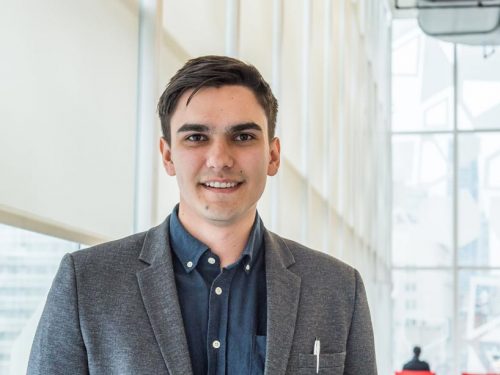 This initiative is aimed at contributing to two recommendations from Ryerson's TRC report: increasing the number of Indigenous faculty and staff and increasing Indigenous presence and visibility on campus.

The TRC report, released in January 2018, is a summary of progress, recommendations and initiatives to achieve to further educate the Ryerson community about Indigenous issues and culture. Its contents were created in collaboration with the university and the TRC committee, which also has six working subgroups.

Ryerson president Mohamed Lachemi said although a PhD has been a determinant to teach in some programs, the university currently has other options where professors do not need a PhD to teach courses.
"In this case, because of the requirement of the curriculum, we may, in this case, need somebody who is more focused on the profession than having just an academic with a PhD," said Lachemi.
"We have to serve students in the best possible way."
Ron Babin, president of the RFA, declined to comment on the initiative.
Lavallée said although the initiative is a good idea, it will be complicated.

She said it will be important to ensure those hired are paid on par with other faculty and have support within the university.

Since the knowledge that elders hold cannot necessarily be measured by traditional assessments like final exams, it will be important to figure out the learning objectives of the courses that will be offered and how students will be assessed in them, she said.
Tracey King, Ryerson's Aboriginal human resources lead, said in an email statement there is a joint committee currently reviewing the best practices related to recruiting, hiring and evaluating Indigenous faculty.
"We are undergoing broad consultations with community members as part of the process. At this point, it is too early to determine the results of the Joint Committee. However, when there are results, we look forward to sharing them with the community," said King.
With files from Nathan Halnin