Reading Time:
< 1
minute
By Julia Knope
Whether it's a daily commute or the day you leave home for university, saying goodbye is hard — to your pet, that is.
A new product plans to alleviate any kind of pet separation anxiety.
Pawly is a pet-babysitting robot that the owner controls through an app.
The device is equipped with a high-definition camera and microphone, allowing the owner to interact with their pet through a live video link available on the owner's mobile device. The owner also has the availability to reward their pet through the remote-controlled treat dispenser. Other features include a ball thrower, laser pointer for cats and the option for owners to share the recordings on social media.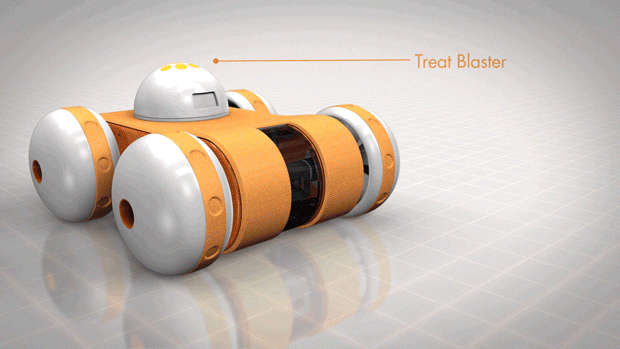 Photo courtesy Pawly
A prototype was designed and created by a team of six entrepreneurs at Ryerson's Digital Media Zone.
Sean Min, co-creator of Pawly and a Ryerson business management grad, said the product is planned to be fully manufactured by March 2015.
To meet their goal, the company turned to the crowdfunding site Indiegogo.
"Our budget is basically zero dollars," Min said.
Pawly raised $40,566 over their 45-day campaign that ended Oct.
30. Their goal was $80,000 to move forward with manufacturing costs.
Min remains optimistic about their funding shortage. "We're still in our early stages," Min said.