Reading Time:
2
minutes
By Skyler Ash
A Ryerson student is on a mission to sit on every bench in the world. Leslie Key, a fourth-year travel and tourism student, said it is her life's goal to take a seat on every bench in the world.
"I've sat on thousands, maybe even millions of benches," said Key. She said that she's always sat on benches from a young age, because "that's a thing that people do. They're everywhere."
So far, Key has sat on benches in over 12 countries, such as France, Greece and Honduras. "My butt has been to some pretty exotic places," Key said.
Key's mother, Barbara, is very supportive of her daughter's goal. "You always try to tell your kids to set goals and reach for the stars," she said, "I just never really thought she'd get this far." Key's mother funds all of her daughter's trips, stating, "It's the least I can do. It's her life's goal and I'm really proud of her."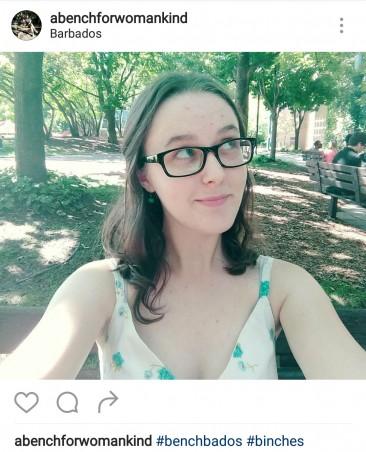 Key keeps track of all the benches she has ever sat on through her Instagram account, ABenchForWomankind. In just six years, Key has accumulated over nine million followers. "My followers—I call them my binches, you know, like bench bitches?—they are amazing. I get tons of messages from people every- where saying how much they can't wait for me to come to their country and sit on their benches."
After a '#BringBenchGirlToBrazil' campaign on Twitter, Key is travelling to the country next month. "I even got money donated to me from a Kickstarer some of my binches organized, so I can hopefully stay longer and sit on a few more benches," said Key.
After Key graduates from Ryerson this year, she plans to backpack through Europe. "I'm not staying in any hotels or hostels, I'm just going to sleep on benches," she said. "I sleep on a bench at home, so it's nothing new."
A book of Key's bench photographs will be released on Dec. 15. HarperCollins publishing company is slating it as, "the perfect gift for the bench enthusiast in your life."