Reading Time:
7
minutes
By Justin Chandler
Faizan Valimohamed arrives at the tournament 30 minutes early to scope out his competition.
Valimohamed, a second-year Ryerson media production student, is an aggressive fighter whose specialty is edge-guarding—keeping opponents on the perimeter of the playing field, where it is easier to take them out-of- bounds and win points.
As his opponent struggles to get back in, Valimohamed KO's them with a quick, low-power blow.
In tournaments like this, where 50 fighters usually compete, Valimohamed can make it to the top 16. But if he loses in an early round, he knows he's apt to choke.
Before they fight, Valimohamed and his opponent determine their battlefield. Then, Valimohamed, a competitive gamer who plays Super Smash Bros. for Wii U, picks up his controller and selects his favourite character, Diddy Kong. The game is on.
Competitive gaming, or eSports, is more than just a pastime for a growing number of people.
Professional gamers compete for huge sums of money and can perform up to 600 actions per minute when they play—10 choices per second. Players study their game meticulously, dedicating hours of research and practice to their craft.
The phenomenon started with the real-time strategy game Starcraft—one of the first video games to be broadcast as part of a professional sports league, airing in South Korea just a year-and-a-half after its launch in 1998.
In 2002, the North-American organization Major League Gaming (MLG) formed  to promote and broadcast competitive eSports. It also hosted tournaments, focusing on Starcraft and first-person shooter Halo 2.
Then, in 2006, USA Network and MLG  partnered to broadcast Halo 2 as North America's first televised eSports event.
ESports never gained widespread popularity on television sets. Instead, it found a home on the web.
In tournaments like this, where 50 fighters usually compete, Valimohamed can make it to the top 16.
Popular games like League of Legends, Dota 2 and Counter-Strike: Global Offensive (CS:GO) are covered by media organizations and watched by millions of dedicated fans on websites like Twitch—an online streaming service launched in 2011. Now owned by Amazon, Twitch streamed 459,366 years worth of content, much of it gaming, in 2015. That same year, Twitch viewers watched an average of 421.6 minutes of content per month. By comparison, the average YouTube user watched about 291 minutes per month, according to analytics company ComScore.
Competitive gaming is a big money industry. In 2015, SuperData Research estimated the eSports market was worth US$748.8 million and forecasted that it will reach US$1.9 billion by 2018. While sponsorship accounted for 78 per cent of the global market in 2015, gamers can make a lot of money, too— prize pools account for US$53.8 million.
A few years ago, third-year Ryerson computer-science student Monib Baray's relatives told him a career as a competitive gamer was impossible, and that he should focus on school. Now, when he tells people about Dota 2's multi-million-dollar prize pools (some totaling nearly $21 million), they say they're in the wrong line of work.
Baray is a top-tier Dota 2 and Smash Bros. player who says he'll drop everything if he gets the right chance to make it big in eSports. He was recently sponsored by Overcharge, an app that links a feed of social media and news updates to Twitch.
His sponsorship came after he got "temporarily famous" for playing Dota 2 with well-known players. Overcharge, which is still in development, pays Baray about $80 per month and provides him with extra funding if he wants to enter a tournament.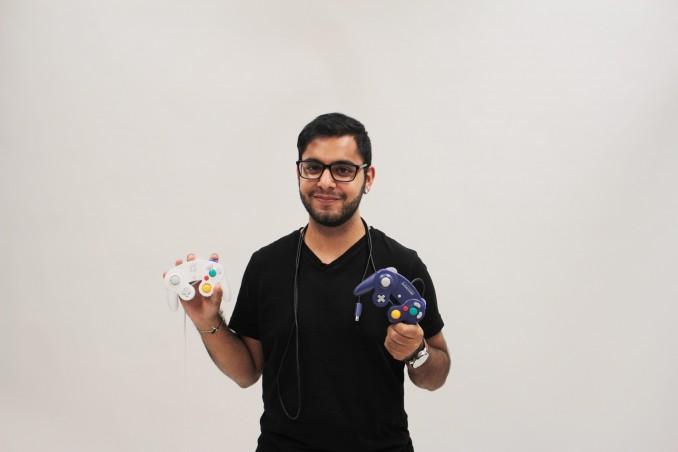 "A lot of people will say, 'The home of eSports lives in your mom's basement with a bag of Doritos and a can of Mountain Dew,'" Ryerson student David Rabinovitch says. He knows that's not true. Esports is serious business and its players are committed.
This is the first year that Ryerson students will be able to play eSports under the Ryerson Athletics banner. Before Ryerson Esports became a recreational athletics club at the start of the fall term, gamers had to play independently or through the Gaming and Multiplayer E-sports of Ryerson (GAMER), the school's official eSports club.
But sport media students Rabinovitch and Joseph Raimondo were thinking bigger. They wanted Ryerson Athletics to have an eSports club that gamers could join to officially represent the university.
The campaign to make Ryerson Esports an athletics club began in June. Raimondo said most eSports teams at Ryerson struggled to recruit top-level players because the teams weren't treated seriously. He believes more people will play eSports if they can be recognized as athletes and treated with the same level of respect.
"If Ryerson said to those players, 'This is a varsity sport, you can be recognised as an athlete,' then that'd be great," Raimondo says.
After receiving guidance from Ryerson's director of athletics, Ivan Joseph, Raimondo and Rabinovitch collected signatures from people interested in joining the club and worked to develop a club charter that would govern their operation.
In June, they posted a petition in Ryerson class groups to gauge interest in the club. Rabinovitch says they received mostly positive feedback and "healthy questions," such as what games would be played. But in the class of 2020's group, people argued that gaming did not deserve to be an athletics club, and that eSports players aren't athletes.
Though eSports players may not physically exert themselves like typical athletes, says Rabinovitch, but the amount of energy, practice hours and teamwork required puts it in the same class as traditional sports.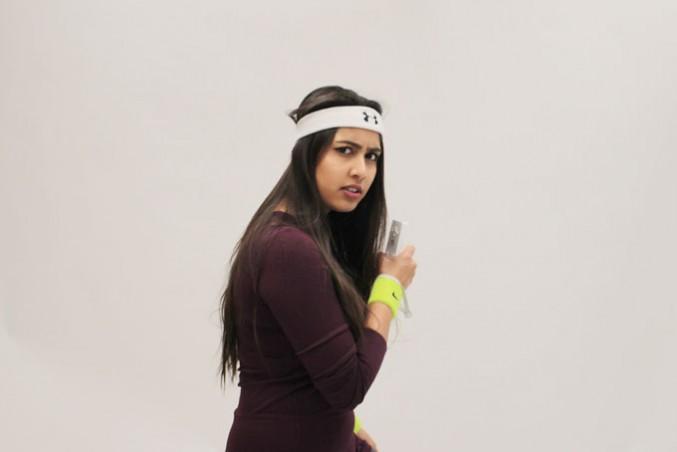 "ESports is an entertaining niche where spectators can watch players of the highest skill compete against one another. And at the end of the day, that's what sport is," Rabinovitch says.
At the CS:GO playoffs in Santa Ana, Ryerson captain Daniel Thai and his team are set up on a stage in a warehouse with a brick interior. They sit at a row of computers on one side of the stage and their opponents sit in a row across from them.
A big projector screen by the stage shows the game while a camera crew films the players so people watching the game online can see their reactions. Broadcasters are reporting the game upstairs. On the first day of the finals, over 100 people watched the Ryerson team play. Daniel Thai has competed on set-ups like this before but the stress of flying somewhere to compete makes playing more nerve-wracking than usual. Before the game, he gives a pep-talk to focus the team and to hype them up.
The Ryerson team loses its first set to Quebec's Laval University team and moves on to the third-place match against Kennesaw State University from Georgia.
Laval, which will go on to win second place behind San Jose State University, was a tough team, but Kennesaw is not on Ryerson's level. The Ryerson team knows that and plays a more relaxed, faster-paced game than they did against Laval.
"A lot of people will say, 'The home of eSports lives in your mom's basement with a bag of Doritos and a can of Mountain Dew,'"
The excited crowd of 50 screams and yells as Ryerson's team ruthlessly takes down their opponents.
"It was quite a stomp," Thai says.
Thai is the president of GAMER and a fourth-year chemical engineering student. He's also the captain of the Ryerson Counter-Strike: Global Offensive team, which placed third in North America at the National Collegiate eSports Association's (NCeSPA) playoffs in June. The team's four-day trip to Santa Ana, California, was fully paid for by the association.
The CS:GO team also competed in North America's Collegiate Star League (CSL), practicing twice weekly in preparation for their three matches a week. Thai, who is in charge of organizing practices, matches and travel, says he managed his roles as captain and student with multitasking and "very little sleep."
After they lost in the CSL playoffs, Thai's team changed their roster. They played better and qualified for the NCeSPA finals in an exhausting four-hour match.
The Ryerson team ended on a high note and went home with about $1,000 in prize money.
The team registered with the NCeSPA as Ryerson's collegiate CS:GO team, but it was not officially sanctioned as a Ryerson team. Now that Ryerson Esports exists, the next team to compete at a tournament can be.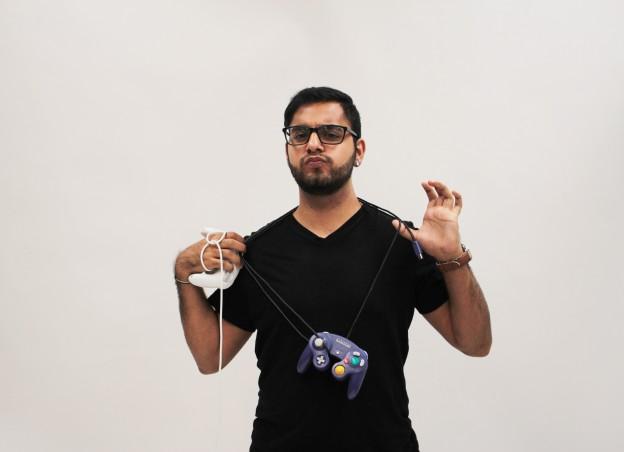 The main benefit of being an official recreational club, rather than an informal one, is the guidance clubs receive from the athletics department. Recreational clubs can get help in administration, marketing and money management.
They are self-funded but the athletics department can help them apply for university grants.
Nick Asquini, Ryerson's varsity operations coordinator, helped Rabinovitch and Raimondo through the process of getting Ryerson Esports started.
"We were intrigued with the prospect of having eSports as a club here on campus because it is growing," Asquini says.
The athletics club portfolio is split between recreational and competitive. The former tend to be more instructional and welcome all levels of players. Competitive clubs must be entirely comprised of full-time Ryerson students and may require coaches.
Recreational clubs' memberships must be 60 per cent Ryerson students and clubs must create budgets and charters outlining their operations.
It's too early to tell whether or not eSports has a future as a varsity team at Ryerson, but the upgrade is Rabinovitch's ultimate goal for them.
The Ryerson team ended on a high note and went home with about $1,000 in prize money.
Pre-tournament nerves have led Valimohamed into bad habits, so on days before they happen, he takes a break from training and plays with a Rubix cube to keep his brain and hands nimble.Valimohamed trains three to four hours per day, practicing different fighting styles and playing with different characters to avoid complacency. He arrives at tournaments dressed comfortably—quick-dry shirts in the summer so sweat won't stick to him, and a hoodie and jeans in the winter to keep him warm.
In his final match of the day, Valimohamed plays as Marth. He battles one of Ontario's top Smash players who, using Luigi, knocks him out of the tournament. It's not a close match. After the game, he sits alone for half an hour to quietly reflect on what went wrong.
Normally when Valimohamed does this, he thinks about what went well in his games, but today he focuses on negatives.
He knows that he should have played a safer game. He knows he should have focused on quick hits instead of trying to land powerful blows that left him open to attack. Today was one of Valimohamed's bad days. He didn't get enough sleep, have a good breakfast or practice enough—all things good athletes need to do.
But that's all behind him. All that matters now is the next game.
CORRECTION: A previous version of this story incorrectly identified the game Dota 2 as Defence of the Ancients 2 (DOTA 2). The Eyeopener regrets this error.