Reading Time:
5
minutes
By Josee Foster
Piper Gilles and her ice dance partner Paul Poirier have high expectations for the 2018 Olympic Winter Games in PyeongChang, South Korea.
"We want to be on the podium there," said Poirier.
And they're headed in the right direction.
Gilles, a part-time creative industries student at Ryerson, and Poirier, both 24, represented Canada at Skate Canada International in Mississauga on the Oct. 29 weekend.
The annual competition is part of a cumulative series of events under the International Skating Union (ISU). Results from this series greatly influence Skate Canada's selection of athletes to send to the World Championships and the Olympics.
While it's always in Canada, this event isn't always so close to home for the pair, who train at Ice Dance Elite in Scarborough. Maybe that helped them.
From the moment they stepped on the ice for last Friday night's short dance, their personality popped. Nicknamed P2, they have a knack for entertaining boisterously. They tell stories boldly. And it's never messy. Always crisp, always clean.
After Friday's performance they were sitting in third place. Then came the free dance.
Their Saturday skate captivated the audience. They stepped on the ice with a heart-wrenching dignity. No giddy. No goofy. It was flawless and fluid.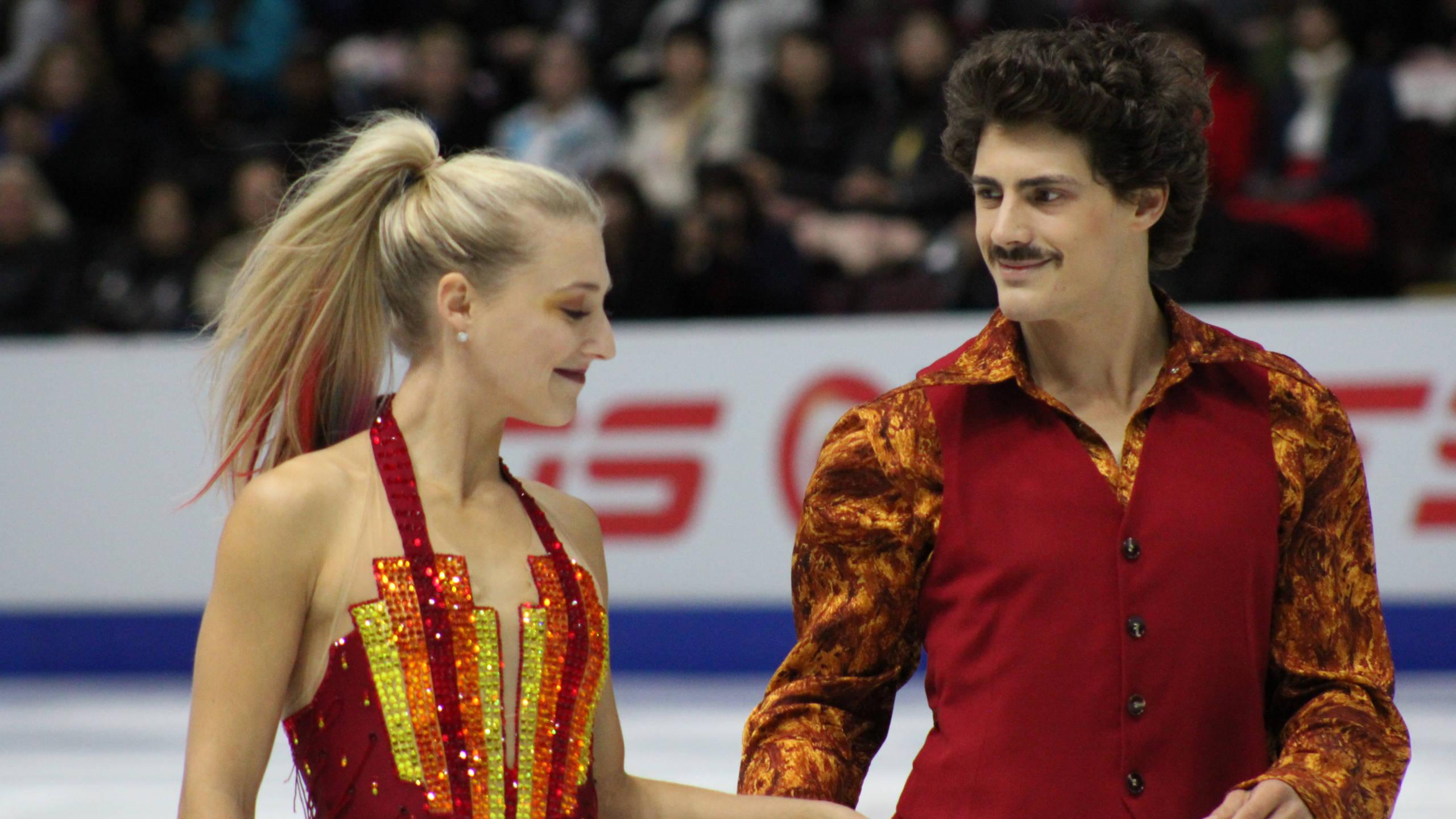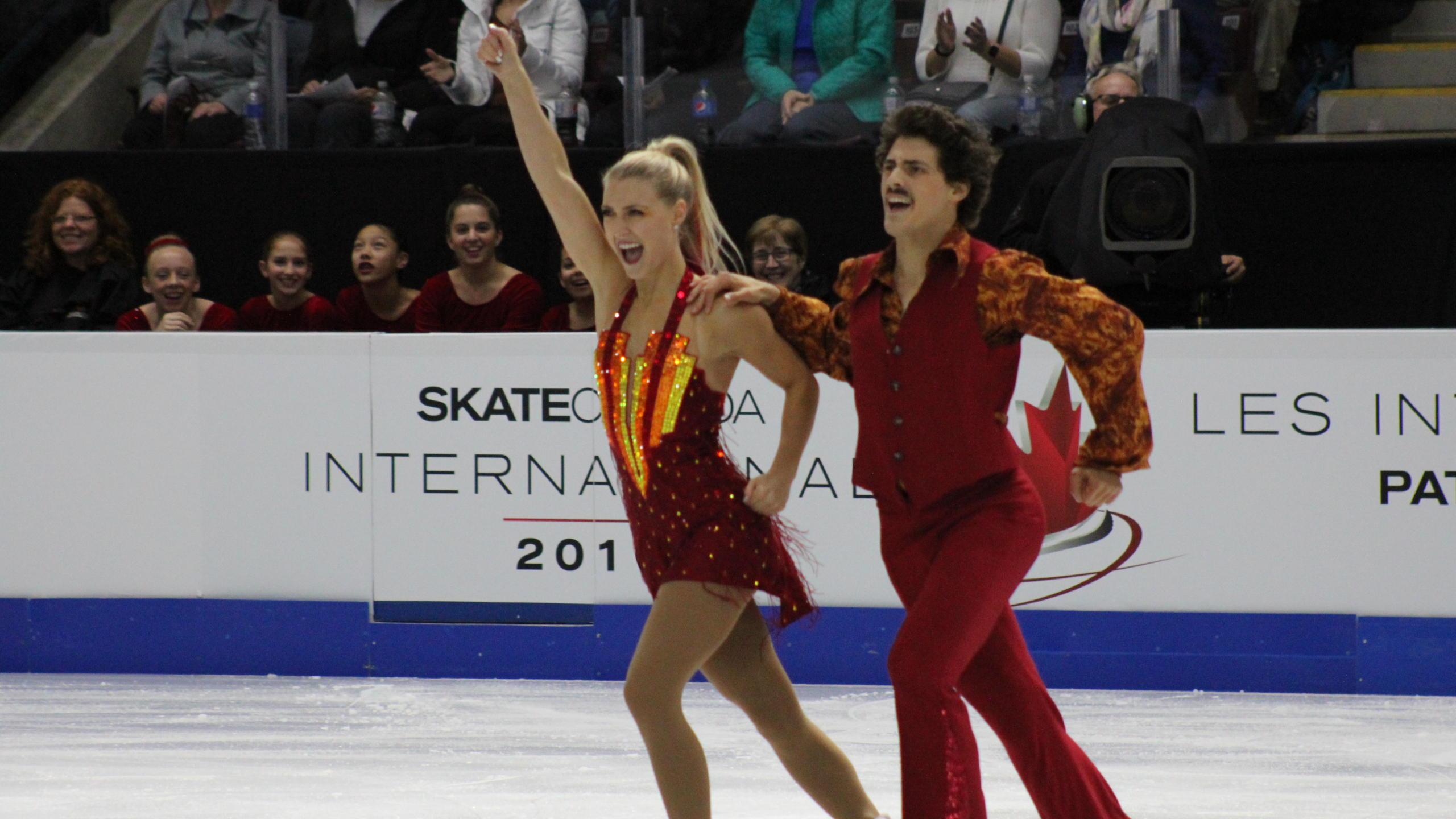 They finished, and the audience was wild. But the pair didn't budge. Piper and Paul were committed to their characters. Until they left the ice, that is. Then Piper's persona popped. Jumping with joy, with the intermittent fist-pump – authentic animation fed the crowd's uproar.
And that was before they received their score..
After the last winter Olympics, Canada's ice dance sweethearts Tessa Virtue and Scott Moir hung up their competitive skates. Or so we thought. Earlier this year, they made an announcement that crushed upcoming hopefuls' hearts, their return to the ISU world. Their Olympic appetite isn't yet satisfied. And based on their track record, their 2018 podium plans will prevail.
Virtue and Moir's glory was once unmatched. In 2013, their Canadian National Championship performances scored them a 187.23, far above P2's silver total of 170.81. The champs had a comfortable amount of breathing room.
But if this weekend is any indication, it's getting a bit crowded at the top.
Gilles and Poirier are joining the ranks of hair-raising Canadian duos, scoring 182.57 at the Hershey Centre last weekend.
"We have to do our part to be better than everyone, no matter who that everyone is," said Poirier.
So how'd they better their score by almost 12 points?
"We do ballroom, we do Argentine tango lessons, we do Pilates, we have an off ice trainer, we do ballet, modern, and then all of our on-ice training."
The word demanding doesn't do the figure skating lifestyle justice. At any competitive level, really.
"We've added three extra hours a week (on ice) for us to work on the tiny details that we normally miss because we're too focused on getting the run-through done," said Gilles.
"We've learned to plan lighter sessions and heavier sessions so that we can recover more effectively," said Poirier. "That makes our training more productive."
As they talk, there's a clear bond that they attest to time spent together. They seem like the best of friends.
"We've really learned how each other responds emotionally. I know how I should be when she's tired, when she's stressed out, when she's hyper," said Poirier. "Going into the season, we set such high goals for ourselves, so knowing that we're going through this together has made it really bearable and enjoyable in a strange way."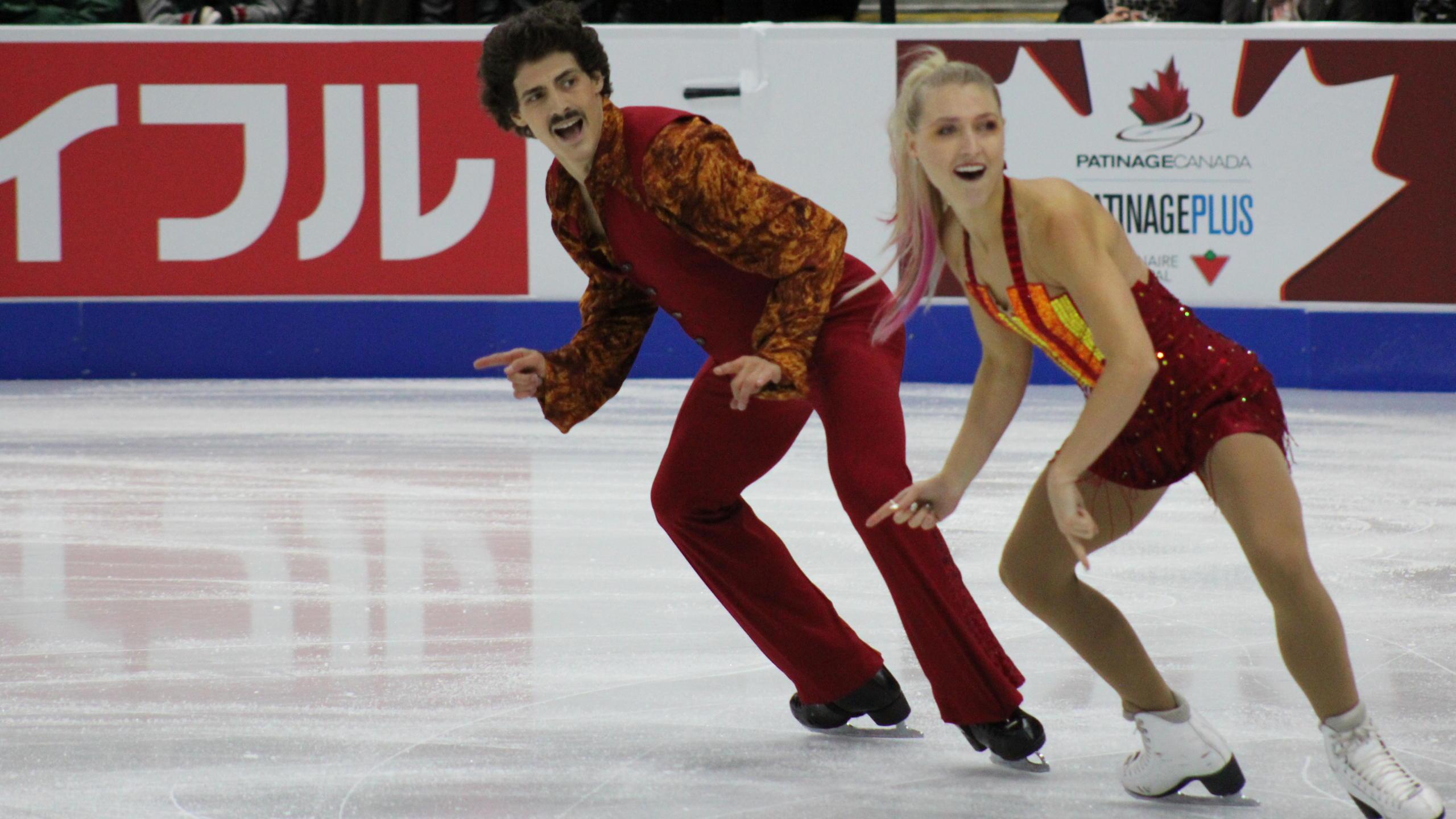 A recent graduate of the University of Toronto, Poirier decided against applying to the Ryerson journalism program, passing on his dream program to represent Canada in Vancouver at the 2010 Winter Games with his former partner. The demands of the program just didn't line up with the demands of being an Olympian.
He settled into linguistics instead, and with a new degree in hand, he's spent some down-time getting perspective.
"Because I have nothing else right now, I'm forced to discern what value I get from skating personally. What richness it brings to my life. It's really revolutionized the way I think about skating."
Gilles, on the other hand, is a lover of fashion with a business flare. Ryerson's creative industries program checked every box for her, but right now it's not her primary focus.
"I'm currently not taking classes because I want to do things at my best."
Gilles explained that she was giving school and skating a portion of herself but was frustrated by her limits in both as she tried to balance them.
Like Paul's journalism sacrifice, Piper is putting her program progression on hold to accommodate the path to PyeongChang.
But she couldn't stop raving about her school.
"I love university. I love the environment. I still have friends over there. And, you know, I'm a Ram. Part of the Ramily," she said with a twinkle in her eye.
It was the same sparkle the crowd saw on the ice.
"She's exactly as she appears. Bubbly, effervescent, great fun, enjoys life to the max," said her coach, Carol Lane, who helped bring the pair together.
After Vancouver 2010, Paul was on the lookout for a new Olympic hopeful to become his other half. Meanwhile, Gilles was in Colorado on her last legs.
"I thought I was done. I was gonna coach. I had an interview for 'Skating with the Stars.' I got a call from Disney on Ice to play Rapunzel in 'Tangled on Ice.' I had to make a decision in a week."
After their coaches independently schemed behind their backs, Poirier got the green-light to take action.
"Paul actually called me," said Gilles. "I was walking my dog and I didn't know the Ontario number… I was like 'Hellooo?'"
Gilles and Poirier both laugh as they recall their first time together on the ice for a tryout in Scarborough.
"Within five minutes, we both knew it was something we wanted to pursue," said Gilles. "We went to Starbucks to talk. Then I went home for like 2 weeks, and came back to Ontario in one suitcase for a summer."
The rest is history, and the pair plans to make more of it.