Reading Time:
3
minutes
By Annie Arnone
Brampton-natives James Yurichuk and Anthony DeBartolo spent four years working out of the basement of Yurichuk's Bathurst Street apartment, cultivating the best ideas for a cruelty-free, Canadian-made winter jacket. Four years later, the partners found a home in the Ryerson Joe Fresh Centre.
Fast-forward one more year to November 2016. The two best friends successfully kick-started a Trade-Up Program, where people can exchange their Canada Goose jackets or fur-trimmed parkas and get $300 off of a cruelty-free Wully parka—retailing around $600.
Wully Outerwear (formerly Mammoth Outerwear) is a lifestyle brand that features winter wear made to withstand the cold Canadian weather, while using only synthetic, animal-free materials.
The company was founded in 2012 by the two best friends.
Both Yurichuk and DeBartolo have been working towards debunking the myth of needing animal fur to stay warm. Since their campaign launched, the partners learned that even vegans and supporters of ethically made clothing believe fur is warmer than synthetic material. This is due to the fact that these consumers have been unsuccessful in finding an ethically made coat. Until now.
"There's a notion that the only way to stay warm is with fur and feathers," said Yurichuk. But Wully Outerwear tech fabrics have now surpassed the functionality of animal products, he added.
"There have been vegans coming to us who believe they need fur to survive Canadian winters, but our jackets are able to withstand the [lowest] temperatures."
Needless to say, vegans are happy.
All traded in jackets will be stripped of their fur and donated to animal rehabilitation centres in Canada—where it's used for fur graphing. The jackets themselves will be distributed to the homeless in Toronto.
For every jacket the partners sell, 10 dollars will be donated to the Association for the Protection of Fur-Bearing Animals—a charity dedicated to Canadian wildlife and fur protection.
The insulation technology within the jacket's body and arms consists of 55 per cent recycled content, water-resistant technology, as well as fast-drying material for snowy or rainy days.
According to Yurichuk, the fur industry's success can be attributed only to their well made advertisements, not the product quality. The partners plan to overpower fur sales by focusing their attention on quality.
A Canada Goose jacket—lined with coyote fur and filled with goose or duck feathers—can sell anywhere from $700 to $2,000. The estimated yearly North American retail fur sale amount, according to Statistics Canada, is over $4 billion. Exports of pelts and fur apparel exceeded $816 million in the year 2013, alone.
Wully's success began before the outerwear brand even had it's footing. When Yurichuk and DeBartolo created their Kickstarter campaign in November of 2015, they raised $80,000—exceeding their $50,000 goal. Last season, the company sold over 250 jackets, and in this current season, with the launch of their trade-in program, orders have almost doubled.
"Everyday we get about 5,000 people coming through our website and we keep on getting more momentum. Jackets are sent to us and a lot of people are commenting that they're so happy to see something like this," said Yurichuk.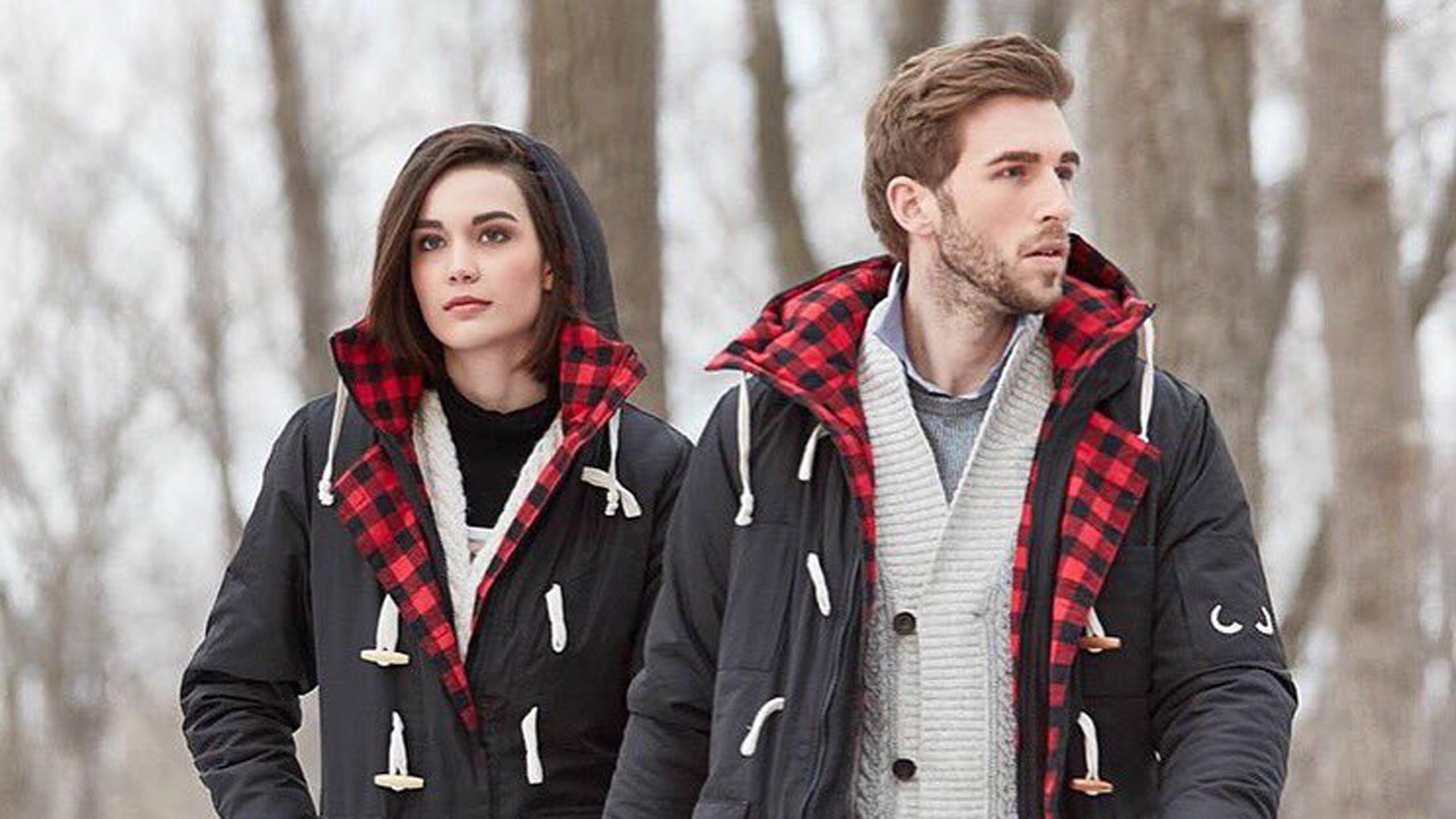 The Canadian designers take pride in their jacket's customized detailing, including laces that come from the 100 year-old Canadian company on Dufferin Street, Textile Manufacturing Co. Limited—a brand most famous for their hockey skates.
The pockets are made with polar fleece, which is a warm synthetic insulator made for people like Yurichuk who always forget their mittens in the winter.
There are also thumb holes in the sleeves in case you've forgotten your gloves and need to send a text message in a blizzard.
The jackets are not only designed with functionality in mind, but stand out stylistically—despite their black waterproof exteriors.
"We really try and bring out colour into winter," said Yurichuk.
The coats come in three different colourful interiors: Canadian plaid, shadow plaid and forest camo.
According to the Joe Fresh Centre's website, "Wully is proud to use wildlife as an inspiration rather than material. From the very beginning, the core of their philosophy stands on the principle of enjoying any environment while respecting nature."
The Joe Fresh Centre at Ryerson has been a huge help for the partners, who are still very new to the fashion industry and started out with very little resources.
"[The Joe Fresh Centre] gives new companies 18 months of incubation and a rolodex of people to help new businesses like us—suppliers, contacts, graphic designers, et cetera, which is exactly what we needed," said DeBartolo.
The trade-in project was estimated to be complete by the end of the winter season. However, based on the success of their sales, the partners at Wully are discussing the idea of extending it until the new year.
"Because we've had such positive responses about the trade-in program, there are definitely internal talks about seeing how our inventory goes, and maybe going to the end of 2016," said DeBartolo.
"If we can use this as a platform to do something great, then why not ride it out until the end of the year?"