Reading Time:
2
minutes
By Daniel Rocchi
Michael Fine scores second career OUA hat trick

Ryerson wins first game of 2017

Seven Rams skaters finish with two points or more
Ryerson's men's hockey team snapped its early-year losing skid with a 6-2 win over the Brock Badgers at the Mattamy Athletic Centre on Thursday night.
Rams captain Michael Fine had his second career OUA hat trick and linemate Josh Sterk added a trio of assists as Ryerson won for the first time since Dec. 3 against Ottawa. After dropping its first two games of 2017 on the road against UQTR and Concordia by a combined score of 12-4, the Rams bounced back in the friendly confines of Mattamy Home Ice, improving their season record at home to 7-1-0.
The win bumps the Rams' record to 14-4-1 and restores Ryerson's position atop the OUA West, leading York by a point with a game in hand. Brock falls to 10-9-1 and sixth place in the division.
Aaron Armstrong scored the eventual game-winner with a little less than eight minutes left in the first period, shooting the loose puck into an open net after some nice stickwork in the slot by Mitchell Theoret left Badgers goaltender Clint Windsor out of position. Armstrong's tenth of the season gave the Rams a 3-0 advantage following a pair of early powerplay goals by Devon Paliani. Windsor surrendered three goals on six shots and was pulled in favour of Alex Brooks-Potts after Armstrong's tally. Brooks-Potts made 30 saves in relief as the Rasm outshot Brock 42-25.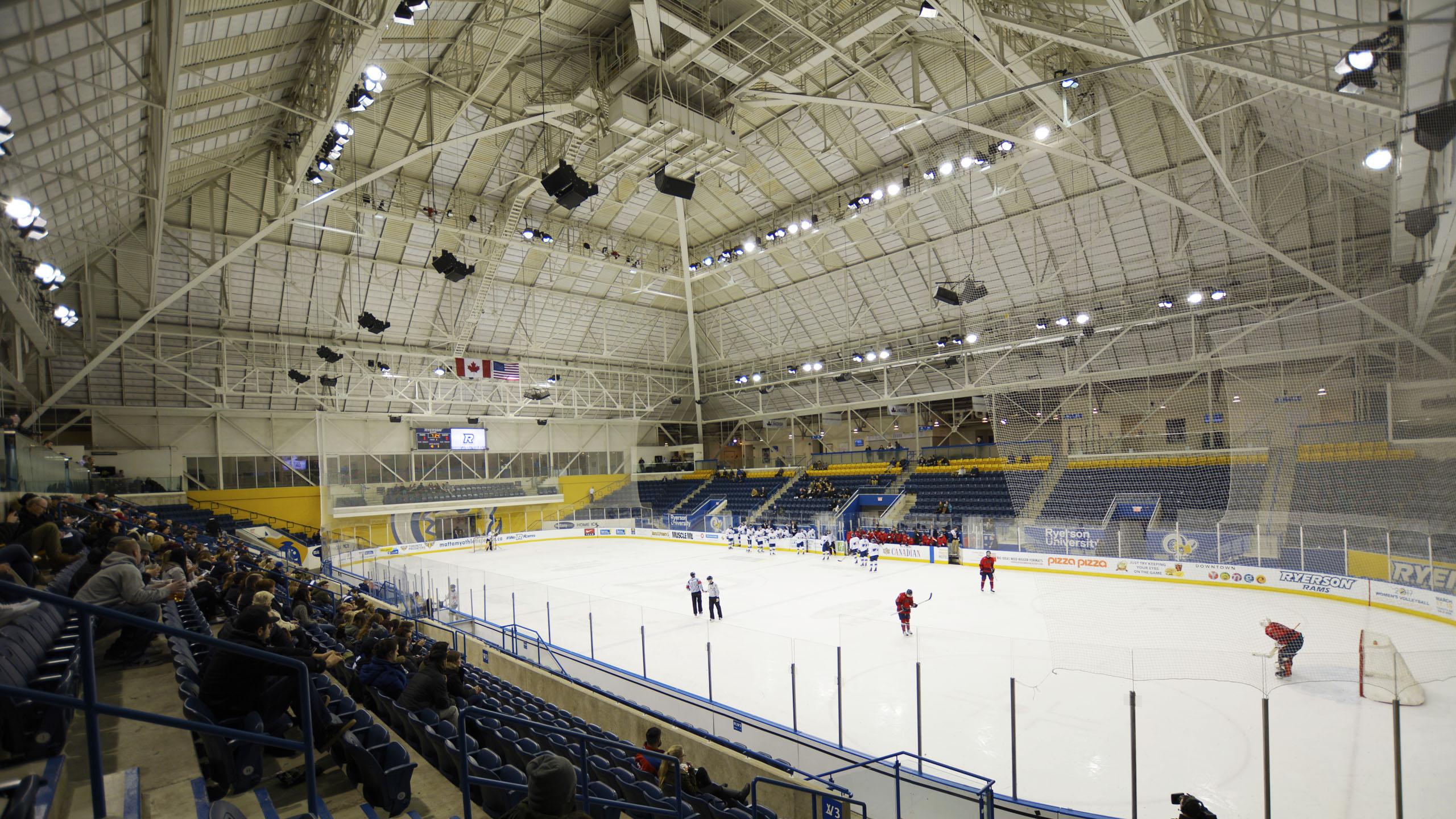 Fine scored his first of the game under eight minutes into the second period but Josh Timpano responded for Brock just 50 seconds later with a shot that barely squeaked between the blocker and pad of Rams goaltender Taylor Dupuis, who made 23 saves for the win. Fine added his second of the game with less than five minutes left in the second before completing the trifecta with a powerplay snipe over the glove of Brooks-Potts barely six minutes into the third period. The Badgers added a late powerplay goal in a scrappy third frame that saw plenty of fisticuffs and 18 penalty minutes handed out between the two teams.
NOTES: With three goals on the night, Fine now has 117 points in 119 regular-season contests as a Ram, and needs 15 points to overtake Ian Richardson as Ryerson's all-time points leader in men's hockey.
UP NEXT: The Rams visit Western to face the Mustangs on Jan. 13, playing in their second game in as many nights before starting a five-game homestand next week. Puck-drop is set for 7 p.m. at Thompson Arena.