Reading Time:
4
minutes
By Brenda Molina-Navidad
A group of several people stand in the quiet Tecumseh Auditorium with their hands in a prayer position. They place their connected palms in front of their foreheads and slowly move them to the front of their throats. This symbolizes expression and voice. Their hands, still in the form of a prayer, travel to different areas across their bodies—from their hearts, to just below their waists. This symbolizes safety.
This is a safe and accessible space open to Ryerson community members who have been impacted by sexual violence, where they can meet and practice yoga.
The first Self-healing Through Yoga and Art session of the year was held on Jan. 16, 2017. The program began in the fall, in collaboration with the office of Sexual Violence Support and Education and the Centre for Women and Trans People.
Farrah Khan, the coordinator of the office, was formerly involved in a yoga program for queer Muslim youth, where youth expressed themselves through yoga and poetry. Here, she saw first-hand how yoga could be a form of healing.
"I really believe that we have to find different ways to connect with survivors of sexual violence," said Khan.
Khan said that sometimes, survivors may not feel comfortable enough for individual counselling or may not want to share their stories, but do want to share a space with one another. "I think this is really powerful," she said.
Each session is instructed by Nisha Ahuja, who shares yoga practices across North America. Ahuja came to Ryerson for International Women's Day last year to instruct a yoga class, and participants expressed interest in having her again, according to Khan.
According to the Sexual Violence Support and Education Ryerson page, Ahuja's yoga practices encompass a range of cultures. Ahuja shares atomic energy healing—or Reiki as—well as holistic practices.
Reiki is a way to connect universal energy with one's own powers of healing. In the book, "Reiki: A Way of Life," by Nicola and Rahim Petsch, Reiki is said to be an energy exchange, not given by the healer, but created by the healed themselves. Those who practice Reiki must be willing to allow this energy in.
The room remains quiet as the hand motion practices come to an end. The instructor invites the participants to open their bodies and find relaxation. They have the option of keeping their eyes open or closed throughout the session while the instructor's voice acts as a guide.
"Yoga is a process in which people can bring breath into their bodies, give care and compassion and tenderness to parts of their bodies that may have not felt connected to you," said Khan, who attended the session. "I think for a lot of survivors this is actually a really powerful way of doing healing work."
The attendees rest on the colourful mats with their eyes closed as they form a fetal-like position. The mats are set up in a circular shape in the middle of the wooden floor.
Each participant is allowed to create their own interpretations of each pose, making slight adjustments as long as they are comfortable. "Be comfortable," is a piece of advice stressed by Ahuja during the session, even when the classmates faces are towards the ground, hips in the air, and their feet pressing into the earth behind them.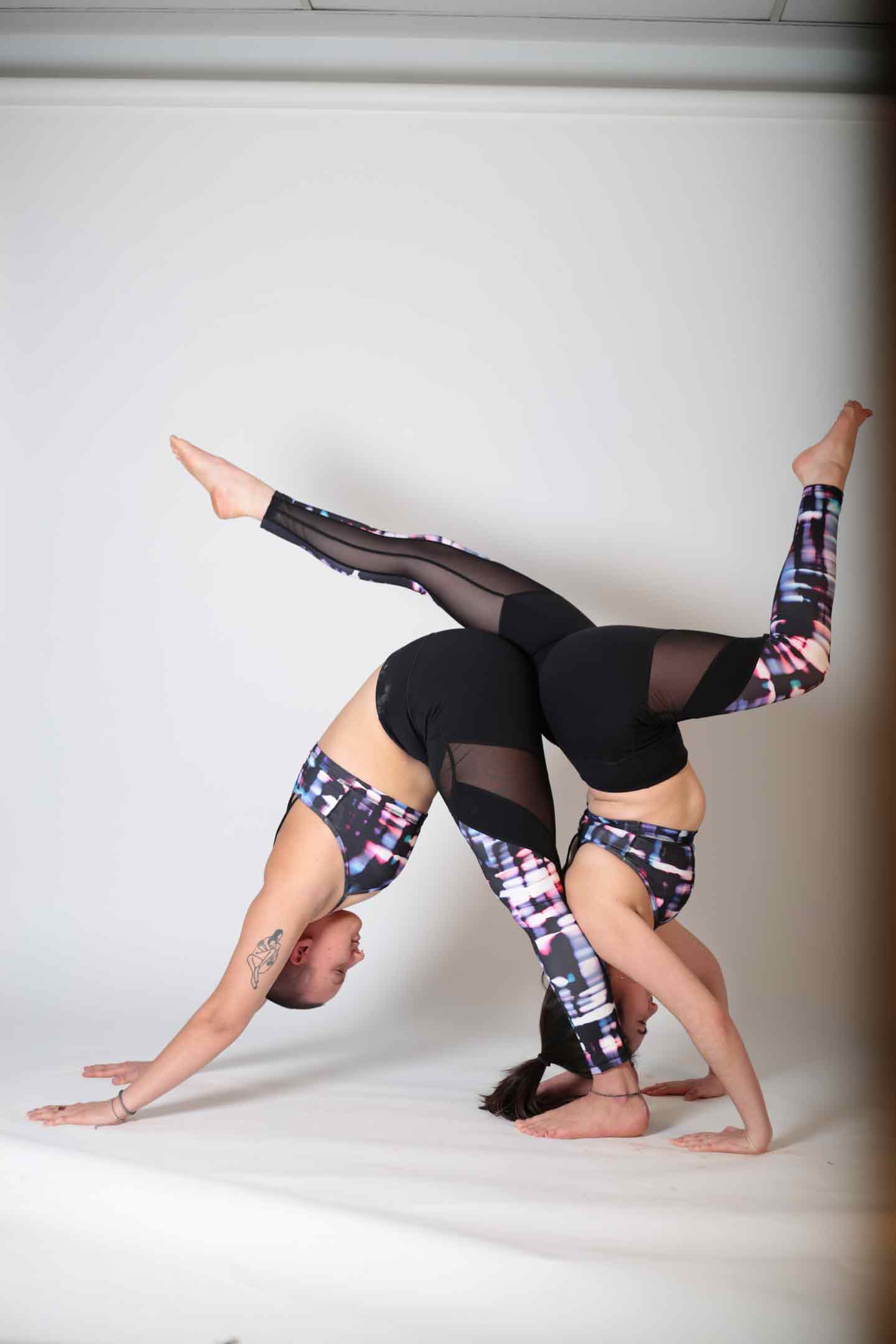 Through this program, survivors can take the time to rest and connect their body movements with breathing. At the same time they gain awareness about how trauma affects the body, while finding alternative therapy methods and practicing self-care.
"A part of that healing can be about getting in touch with your body and feeling, bringing back breath to spaces where you feel hurt or harmed," said Khan.
Meditation and an expression of noise are also key parts of yoga, according to Ahuja. At one point, she asks the group to make buzzing sounds like bees—expressing their inner noise.
Carefully, the participants stand tall on their mats, putting their arms above their heads then swinging them down hard towards the ground. Release.
Every swing and grunt that accompanies each movement is a release of some kind—stress, anxiety, or the trauma each individual has faced.
Near the end of the session, everyone lies on their backs. Eyes closed. They continue to inhale and exhale. The silence is soothing enough to put anyone to sleep. Every breath takes them deeper into thought. When everyone opens their eyes, Ahuja thanks them for attending.
The program is open to all genders and welcomes anyone who has been impacted by sexual violence, including the partners or friends of survivors.
Khan believes more women and gender non-binary folks attend the sessions because sexual violence is viewed as something that happens to specific communities.
"I think as we get away from the stigma and shame of sexual violence, of being a survivor, I think more people will feel comfortable."
The next session is in February and Khan is hoping to continue the program throughout the next year.