Reading Time:
4
minutes
Ever wonder what your teacher was like before they were known as professors? Welcome to our new series, (Person)able Profs, where we profile a different professor each week! Get to know a little about their life outside of the university.
By Claudia Coppola
In June 2007, Dr. Henry Warwick and his family spent most of their days packing for their big move. They lived in a small San Francisco house set on a hill on the west side of Twin Peaks, "pretty much smack dab in the middle of town."
After years of trying new jobs in various states throughout the U.S., he was ready to start a new important chapter in his life.
In his small Toyota Prius, he picked up his wife, their ten-year old daughter and their cat Felix and made the big move to Toronto where a job in Media Productions was waiting for him at Ryerson and he's been here ever since.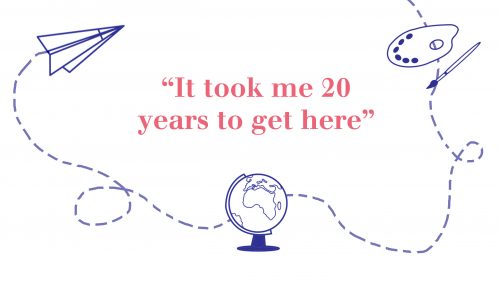 Making the trek to the land of maple syrup, free health care and friendly people, he said "coming here was like Disneyland—it was a sweet place."
But his journey to becoming a professor wasn't a straightforward one. Soon after completing his bachelor degree, he was totally turned off from academia and wanted nothing to do with it.
He first considered himself an artist. In 1976, he spent his first year of his undergrad at the Museum School of Fine Arts at the University in Boston on a scholarship. But even back then, he couldn't afford the academic expenses and decided to take a year off to work.
"I was totally broke. I was shoplifting cheese and doing stupid shit just to survive. It was bad," he said.
Eventually returning to school in 1978, Dr. Warwick transferred to Rutgers University at Mason Gross School of the Arts located in New Jersey.
Rutgers University presented Dr. Warwick with an amazing opportunity to create his first prominent work of art. It was unlike any ordinary project people would think of—he created and graduated from his own major.
"It would be like take a few credits there and get a photography degree, or take a few credits here and get a degree in painting," said Dr. Warwick. "I said to them how about this: I won't do any of that. I'll just mix it up and call it a visual system studies."
To his surprise, they agreed and decided to create the major on his behalf. Dr. Warwick went on to receive a bachelor of fine arts in 1981.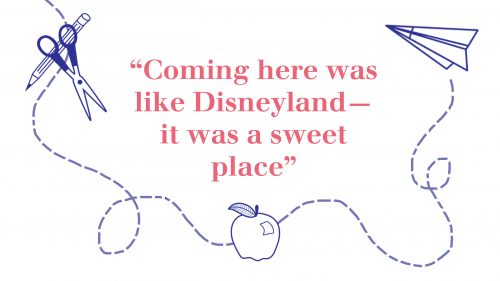 By the late '80s, he kept his musical hobby on the side, expanding his creative capabilities as a typographer and calligrapher.
Expanding his work in typography, Dr. Warwick moved onto working for a company called Macromedia and began working with them on a new project called KeyGrip. It was a video editing software that was later bought by Apple and the name was changed to 'Final Cut'—a program that is still wildly popular today in the world of post-production (more commonly known as its update 'Final Cut Pro').
As part of the first team to produce Final Cut, Warwick ended up working at Apple for three years before quitting his job.
"The commute was evil consisting of an hour and a half each way," he said. At this point in his life, he was married and had a three-year-old daughter, so he said to himself, "This sucks [and] I need to get away from this."
He began to write more often and started to re-think that maybe a profession in the world of academia would be a good idea. Warwick went on to receive his teaching degree in New Jersey, but couldn't get a job because of budget cuts. He returned to San Francisco, but decided he wasn't ready to quit pursuing teaching.
"I saw an opening at Ryerson [online], so I applied, and got it—bingo. Here I am 10 years later," said Warwick, who now uses what he learned in his career to teach media theory, sound synthesis, new media and audio production. "It took me 20 years to get here."
Being a teacher hasn't caused a road block in his creativity as he is still continuing to create new projects in many realms of art.
One of his most recent works is a music album called "The Burial of Alien Ghosts" where he extracts the melody and harmonic data from the original and converts them into MIDI (Music Instrument Digital Interface) data—you can receive information about how the music is produced and helps with creating and learning.
Along with this album, Dr. Warwick keeps busy working on many projects including a blog, radio show, and a philosophy book which he wrote last year that is currently being reviewed for publication.
Through his many careers and artworks, Dr. Warwick is at his happiest as a professor.
"[It] is the best day job I could ever want, and besides it being a rewarding thing because I get to have wonderful students, it also allows me to pursue my goals in a focused way," said Warwick, adding that to this day, he still primarily identifies as an artist.