Reading Time:
3
minutes
Our first photo series, Happy Eyeloween, comprised by our photo editors Sarah Krichel, Premila D'Sa and Camila Kukulski. It is a collection of classic horror movie shots and masthead  favourites.
***

IT
Poor little Georgie on Gould St. just wanted to float his little boat down to Lake Devo—but OH! There's Eggywise about to bite his arm off.
The Shining
All work and no play makes Jack a dull boy, so make sure you're not roaming the science labs in Kerr Hall alone at night. You never know who you might run into.
American Psycho
There is an idea of a Ryerson student, some kind of abstraction, but there is no real me. Only an entity, something illusory. And though I can hide my cold gaze, and you can shake my hand and feel flesh gripping yours and maybe you can even sense our lifestyles are probably comparable, I simply am not there.
Get Out
A three-hour lecture is all it takes to send you to the sunken place. Hold on to your chair, and stay woke.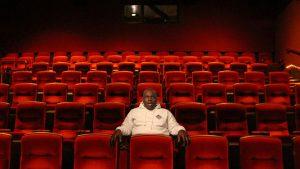 Coraline
One Ryerson student ventures through the daunting metal doors of Kerr Hall East. She discovers the old, predominantly male bathrooms, covered in cobwebs. She comes across a professor who shows her an alternate reality, where everyone has buttons as eyes and KHE isn't all that it seems.
Halloweentown
A lone Ryerson student ventured through foggy Gould St. and ended up in Halloweentown. He never came back quite the same.