Reading Time:
3
minutes
By Abbey Kelly
Entering the warehouse through a garage door at the back of a building, the pulse of the music is telling that something else was going on in here.
The line of audience members began to shuffle into the runway area, making their way to their seats as requested by an ominous deep voice over the speakers. Red, orange and yellow hues projected onto the white walls.
The Toronto Women's Fashion Week brought life to the huge space in the Toronto Star building on one Yonge Street last night, as Ryerson fashion students presented their designs.
This year the concept for the show was heritage, diversity and innovation.
"We really wanted to make the designers feel like all of their pieces were benefiting individually, but also cohesively together in one show," said Vanessa Smikle, fashion communications student and the show's director of operations.
Designers like Eshita Ravuvari, said this is cause for excitement and nerves.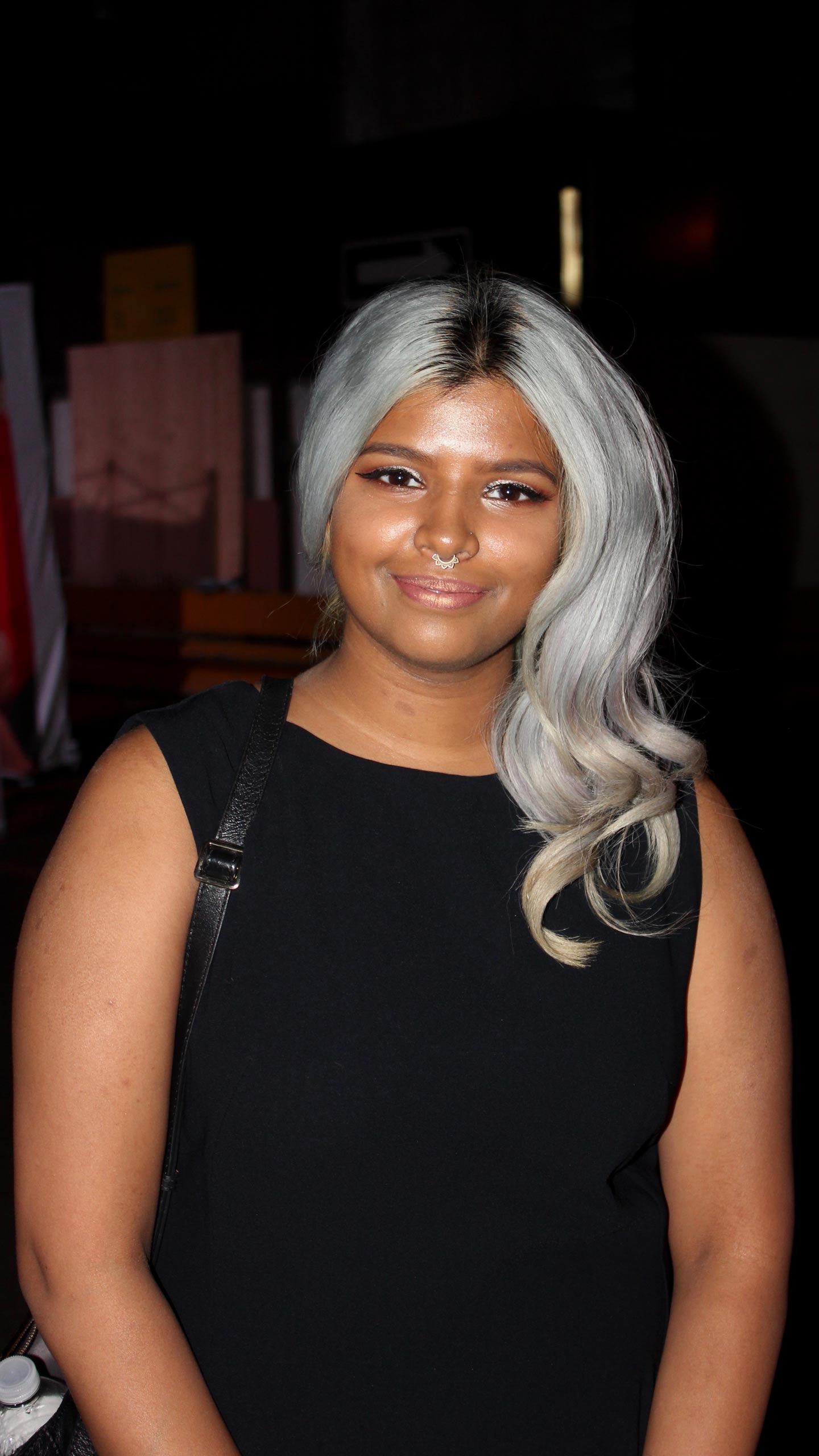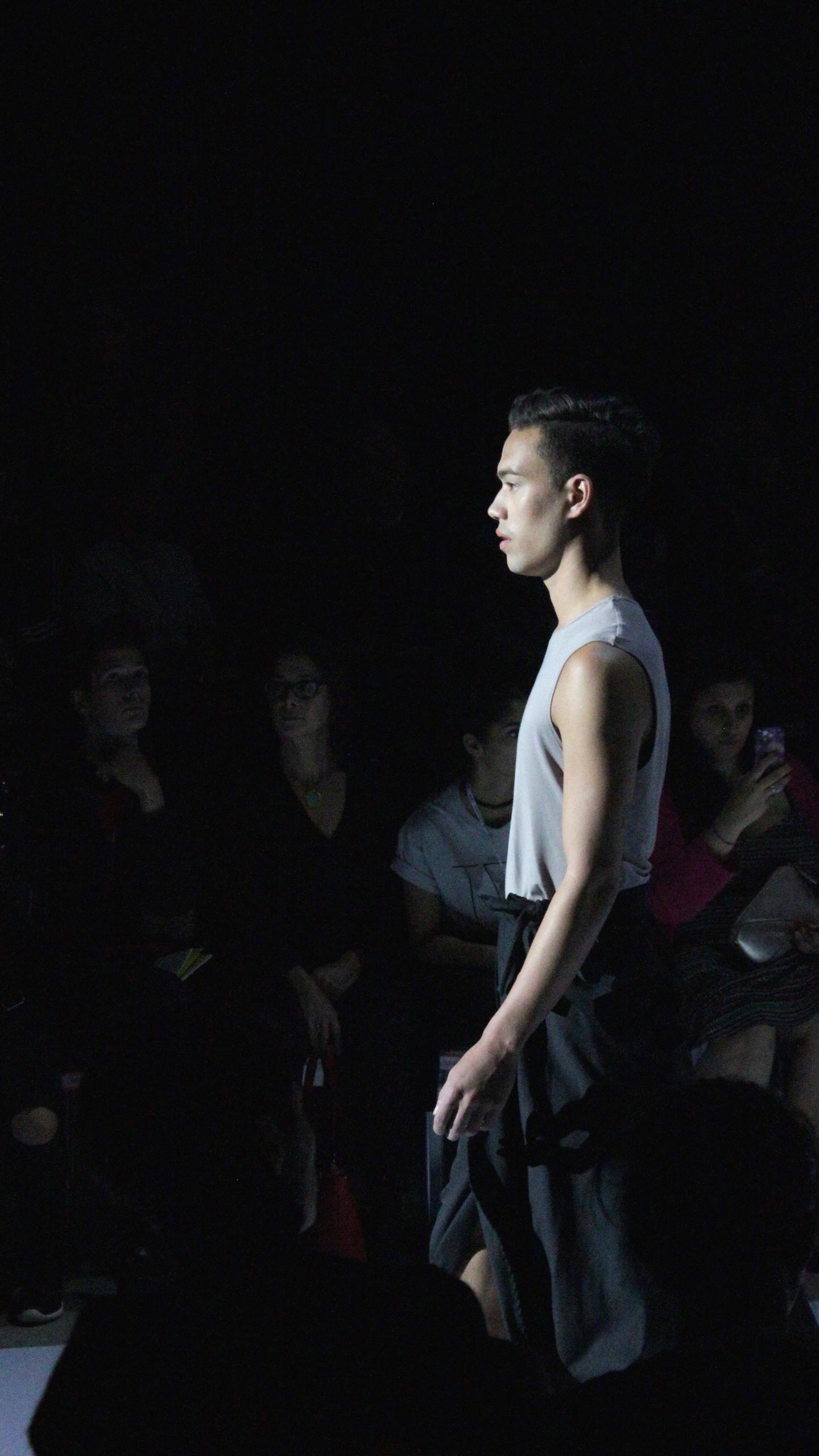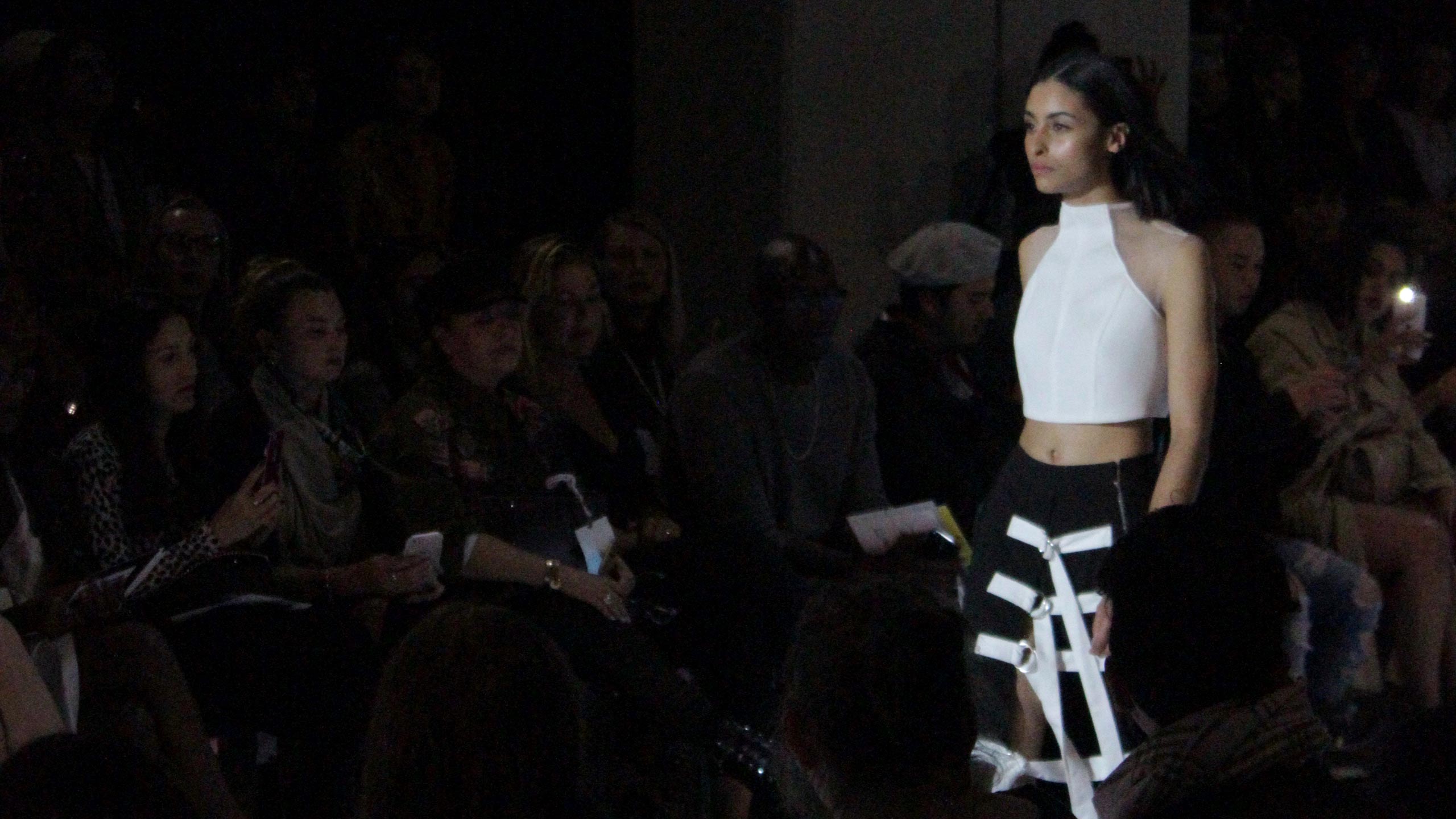 "I think you can't help but be nervous because we gave them our pieces and then they decided what one went with another, and how they went together," said Ravuvari, a recent graduate of the Ryerson School of Fashion. "You lose that aspect of control and that's nerve-wracking of course."
Laura Battaion, another designer and recent graduate of the fashion program, felt the same way. "Your work is your baby," she said, after expressing that she also worried about her pieces being worn improperly.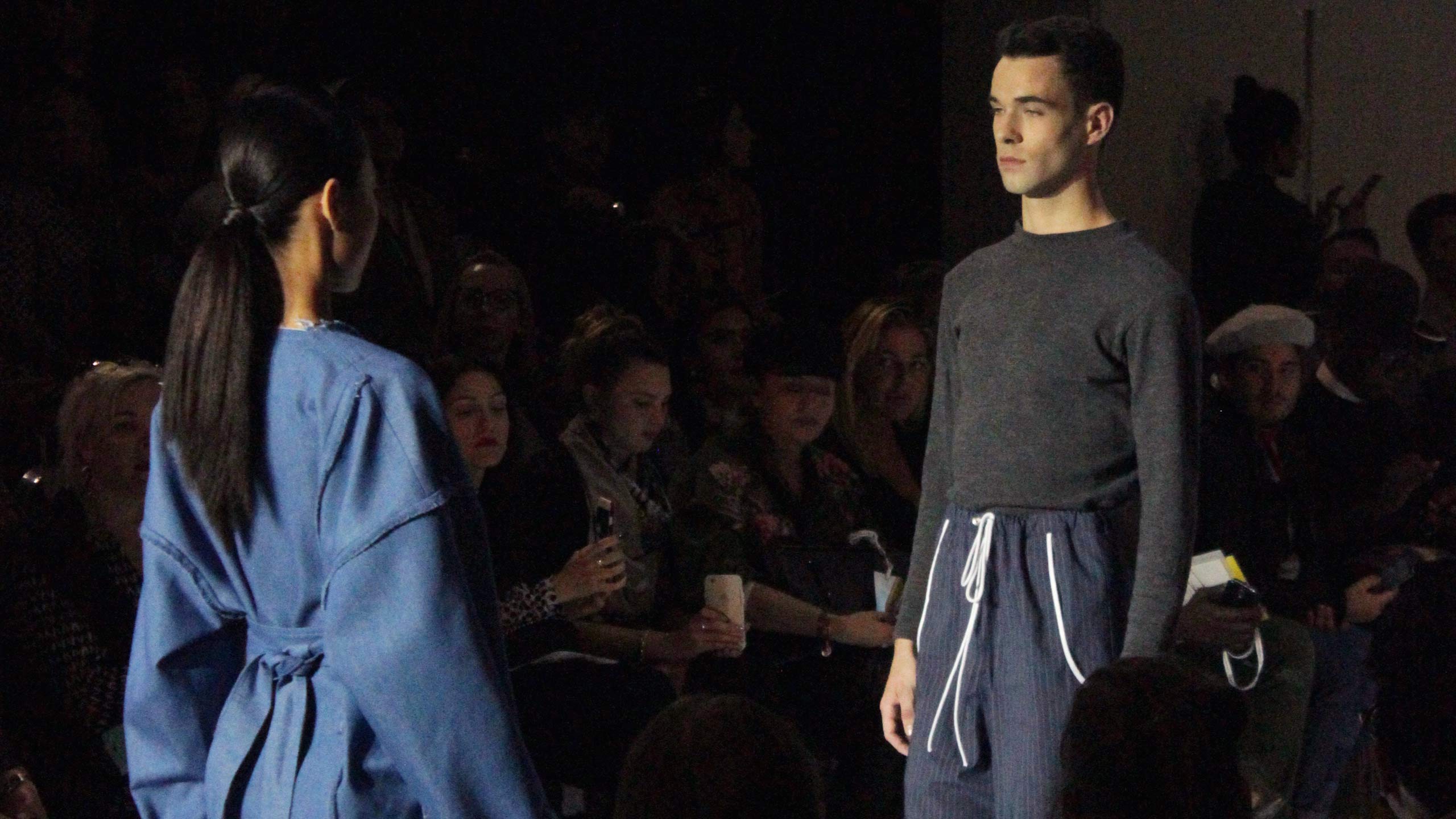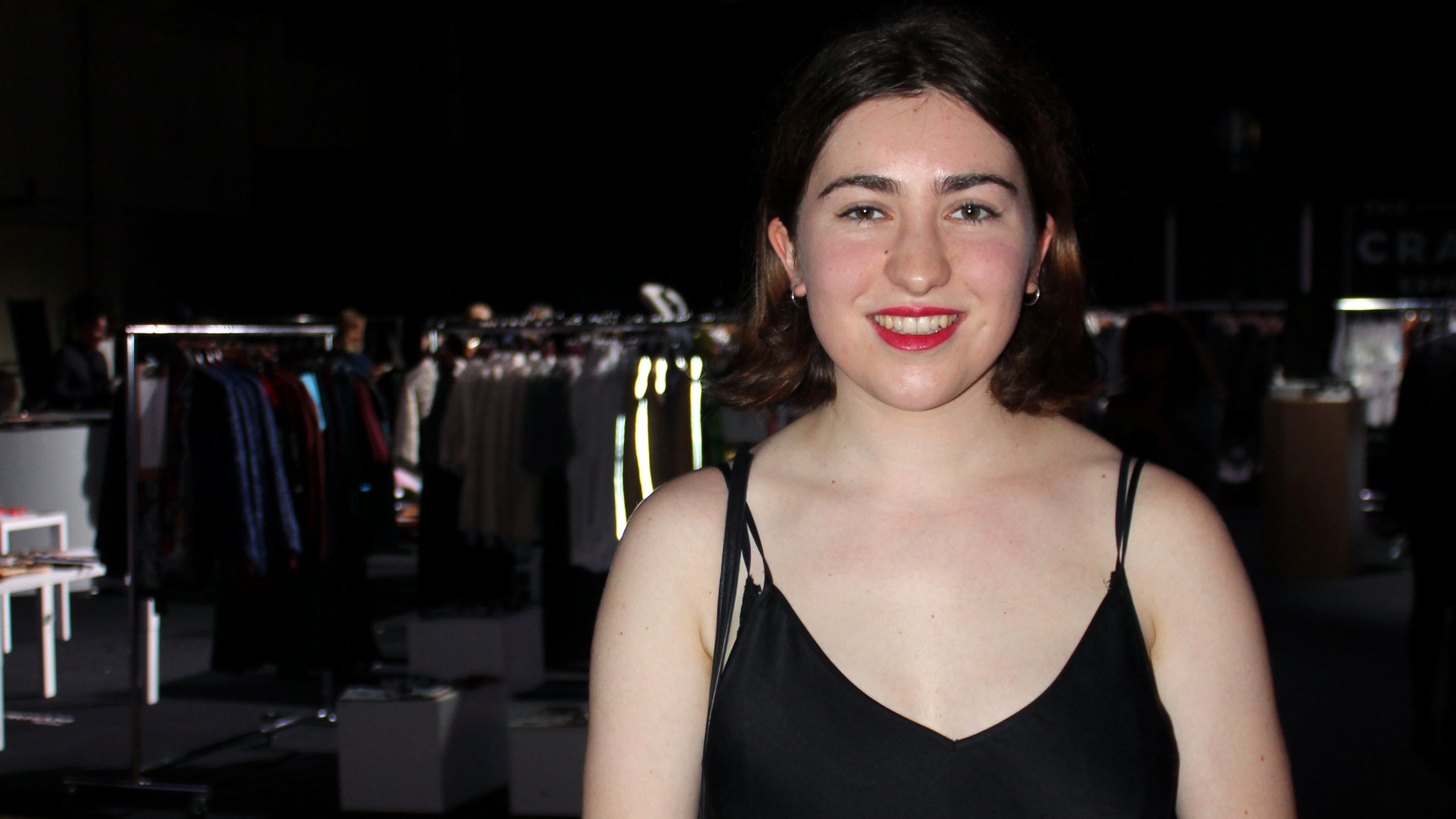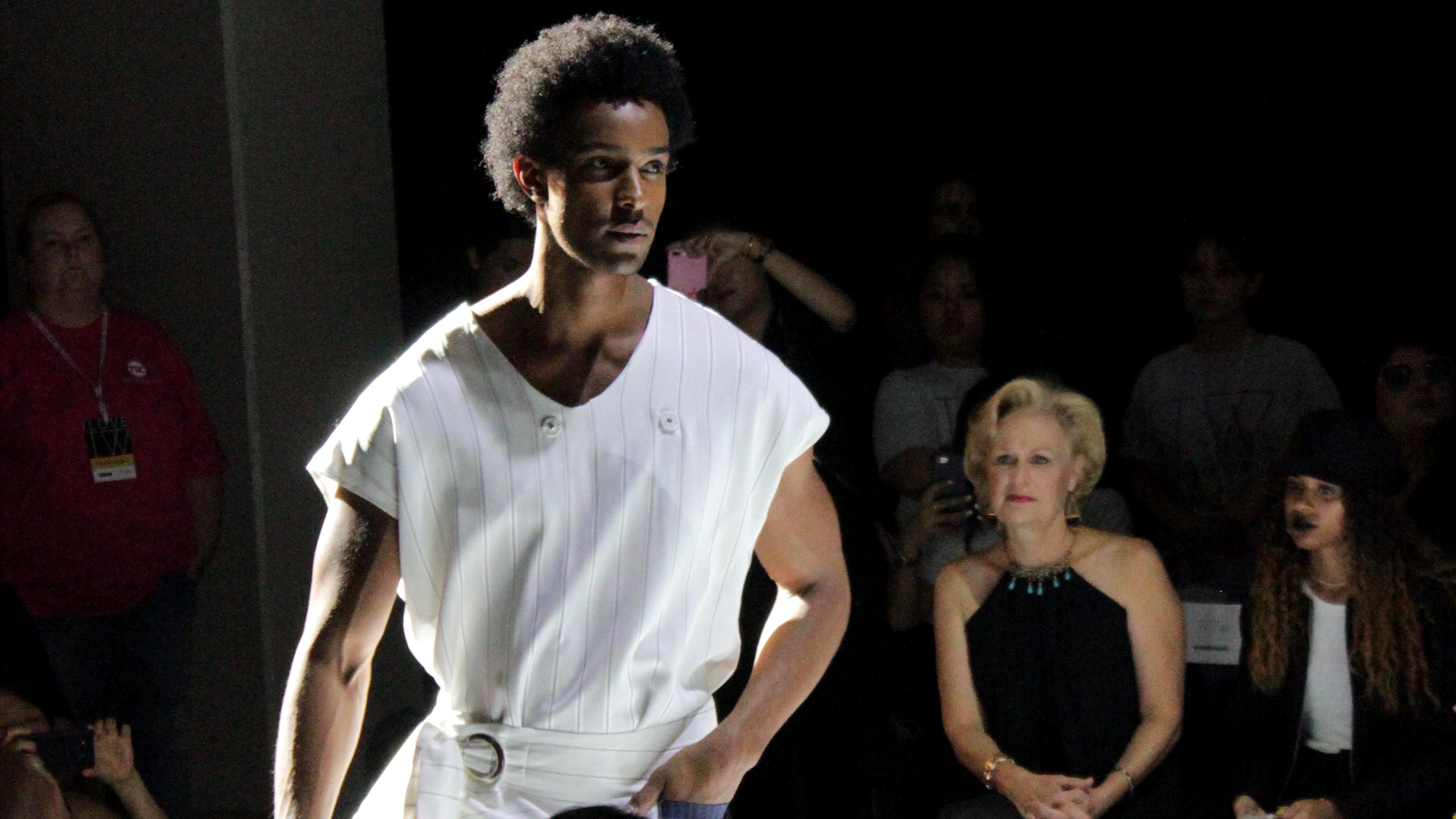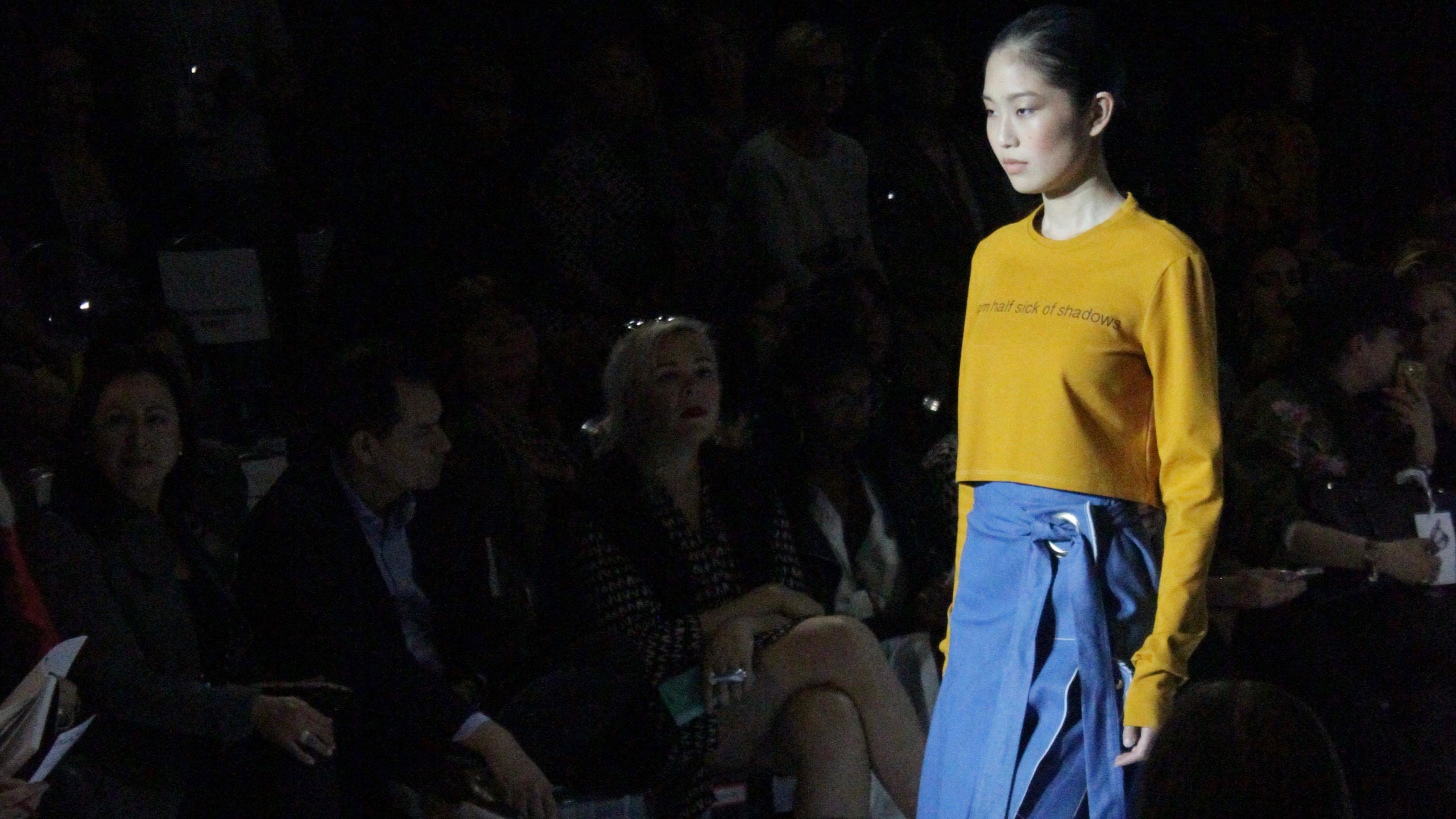 Nadia Ebrahim, a co-producer of the show and fellow fashion communications student added that the show is "showcasing what Ryerson is all about."
Ryerson designers each had different inspirations for their pieces and that was conveyed through the colours and shapes they used.
Ravuvari's inspiration for her collection was "the concept of time and how it warps around a singularity such as a black hole." She also included unisex pieces in her collection as a homage to embracing the fluidity of society's changing gender identities.
Battaion was inspired by her trans twin sister and wants to address the big gap in the market.
"My collection was centred around the problems that trans people, or anybody, that undergoes a gender transition faces with clothing. A lot of that is fit issues," she said.
Battaion included many adjustable hems, belts, and drawstrings. "I wanted to give a modern spin on it too because I think a lot of the clothing options out there for trans people—or anyone going through a gender transition, whether they're genderfluid—they're limited."
For recent fashion graduate, Madeleine Porter, this show has come full circle. Her mom was the fashion editor at the Toronto Star, and now her collection is on the runway in the Toronto Star building.
"She started taking me to fashion shows when I was really young and I just loved it," said Porter. "The colours really spoke to me along with how dressing yourself can be a medium."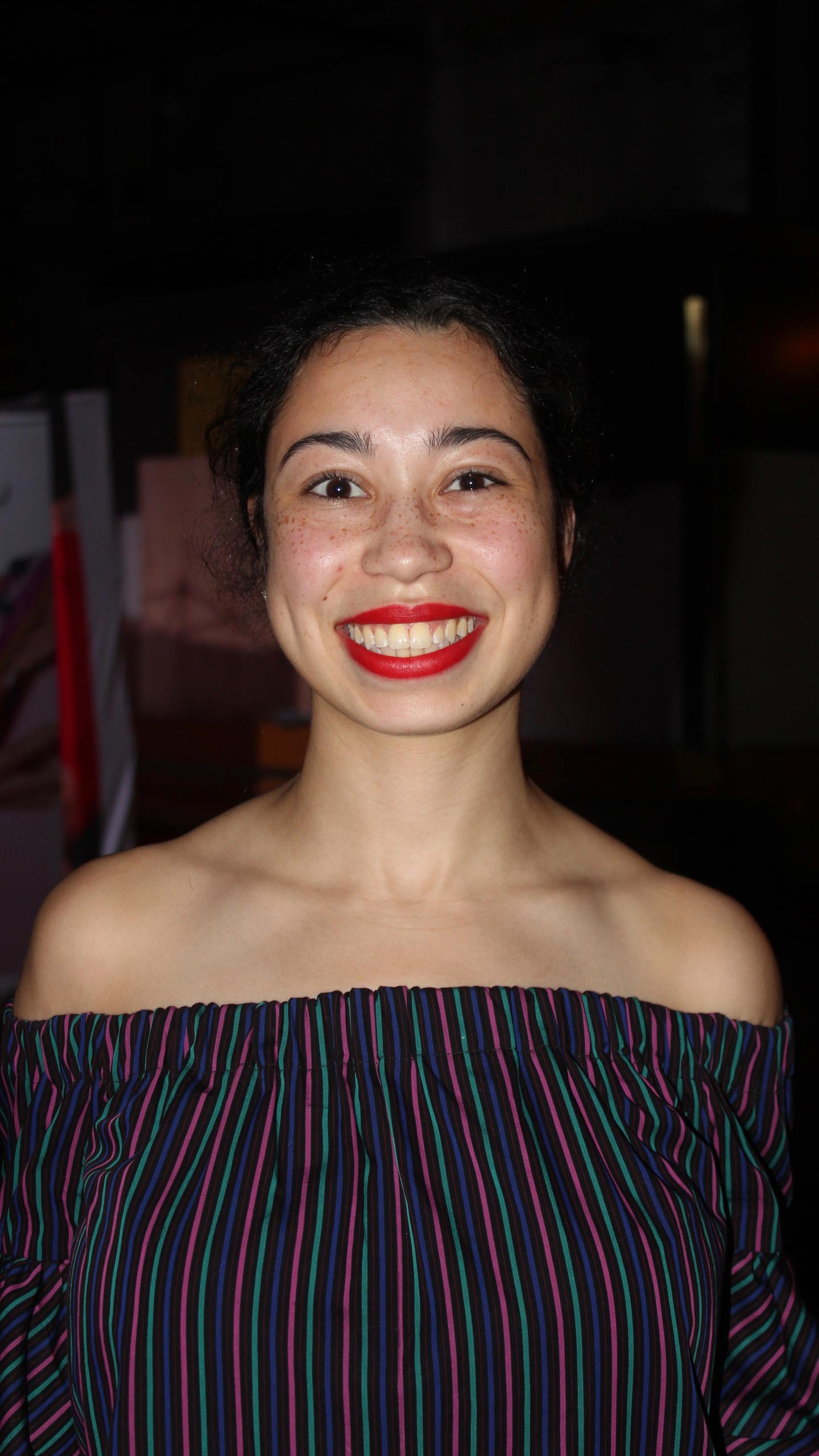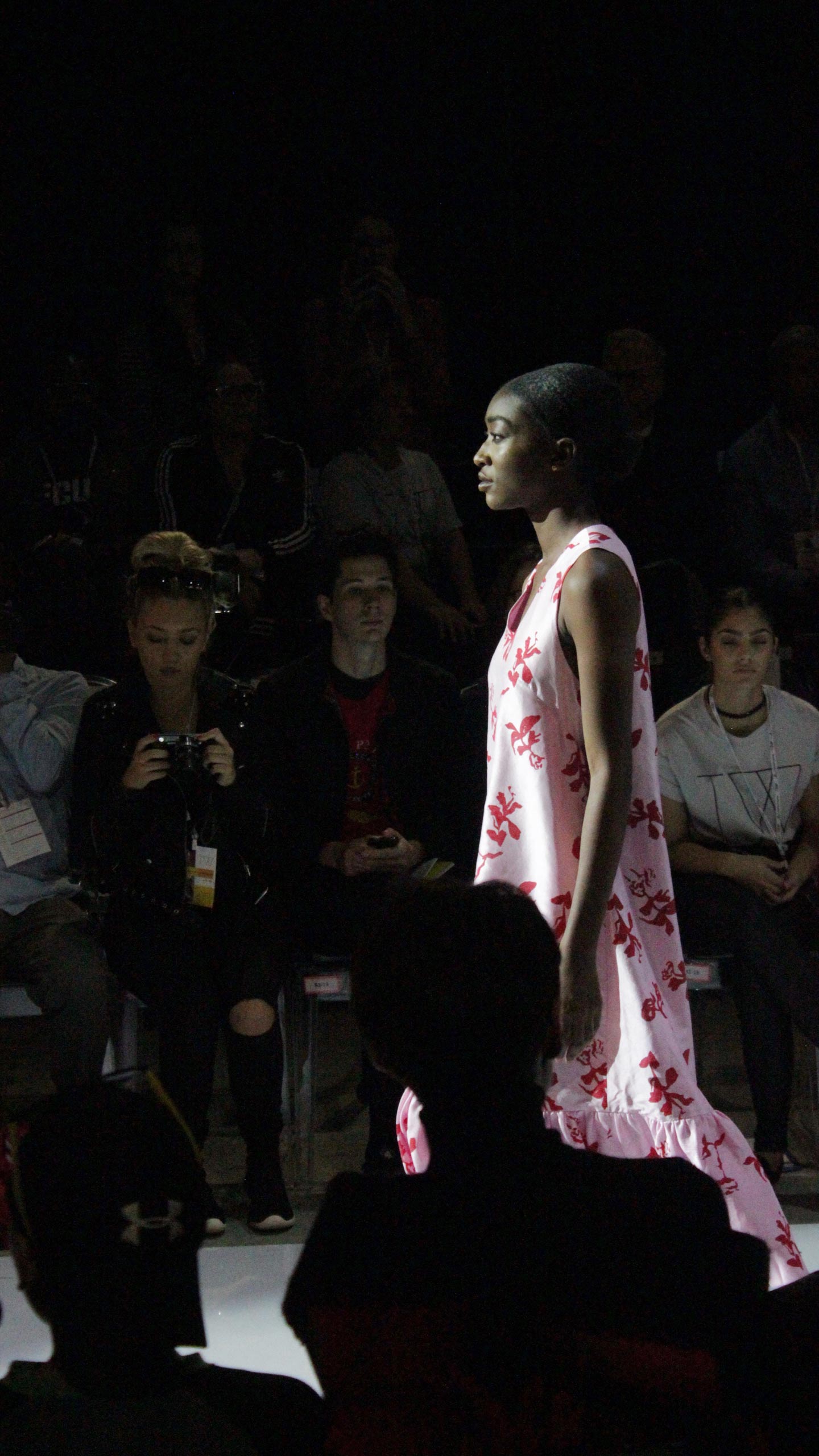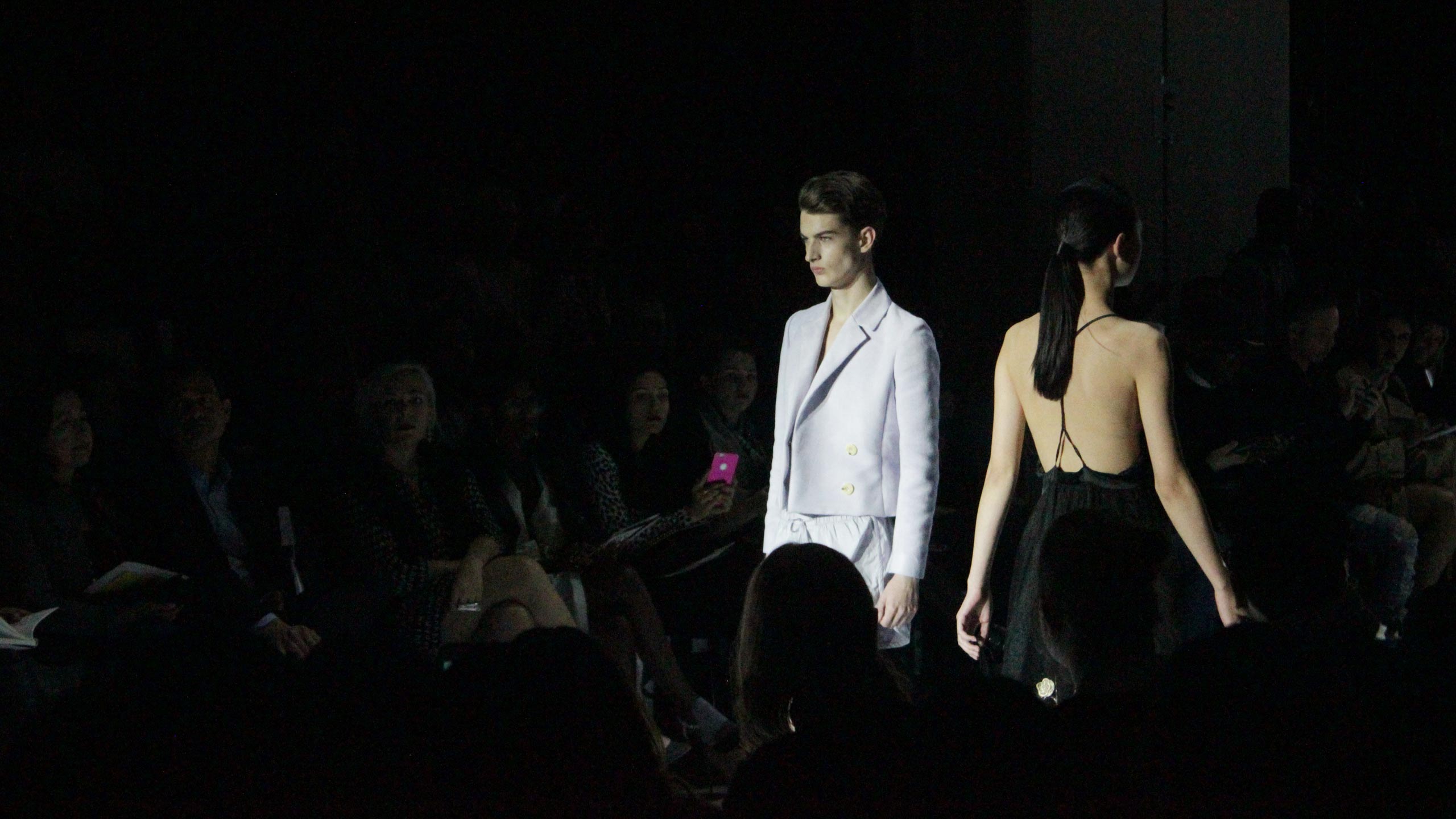 As an artist herself, Porter takes the medium of fashion and uses it to display her art. All of her pieces are printed. She then dyes and screen prints them on her kitchen floor.
Like the bright light that drenched them walking down the runway, all of these designers and models have something bright ahead of them. From textile work to translating art into fashion, these up-and-comers can only imagine what's in store. "For now, I'm just working," Laura Battaion said, "but we'll see."