Reading Time:
9
minutes
Some Ryerson students are reclaiming the act of writing to bring back what it once was—more than just an academic obligation

By Sherina Harris
We all have a moment that made us fall in love with writing. Maybe it was that short story you wrote about going to space for your third grade English class, or the first chapter of your memoir that you have stashed under your bed.
Many of us fell in love with writing at a young age, putting thoughts to paper to tell stories. But as we grow older, writing transforms from a hobby into a obligation. We dutifully hand in essay after essay, learn how to be concise draw on scholarly research and write objectively. We also text too much for our own good.
Some Ryerson students are reclaiming the act of recreational writing to bring back what it once was—more than just an academic obligation. Beyond being creative and taking time away from technology, students have found mental health benefits to expressive writing, such as coping with school stress, cognitive improvement and improving relationships.
We talked to Ryerson students who make time in their weekly routines for expressive writing, like letters and journal entries, to learn more about the benefits they've found from reclaiming the practice from academia's hands.
The first time Aapkaran Sidhu wanted to write a letter, he couldn't even find a piece of paper in his house.
For Sidhu, a fourth-year business management student, writing letters came out of necessity more than anything else.
His grandmother, who lives in Calgary, has trouble hearing. He can't talk to her on the phone, and given his grandmother's age, doesn't see email as an option. A 2008 study on text communication suggests that deaf people above the age of 70 prefer to write letters and use email, as opposed to younger groups, who preferred texting.
Sidhu's parents also occasionally write letters to his grandma, but he's the most consistent, writing about once a month. He updates his grandma about what he and his family have been doing since the last time he wrote.
A benefit of letter writing is that it forces him to be descriptive, whereas on social media, it's just easier to send a photo. When he's filling her in on life events, he has to be creative, describe things in detail and avoid online slang.
Sidhu also has to remember everything that has happened in his life since the last time he wrote, which he says has helped him recap and summarize events. Because his letters are around one to one-and-a -half pages, he also has to write concisely without losing details.
"Instead of bottling it in like I usually do, at least now I have an outlet to write it out"
Writing letters has helped Sidhu feel closer to his grandmother, since it's his only way to communicate with her.
"There's also something that you just don't get with email or texting," says Kat Akerfeldt, executive director of Toronto's First Post Office, which also doubles as a museum.
Letter writing can be a creative outlet because of all of the different ways to express a thought. Akerfeldt notes that letter writers have the freedom to be creative, through things such as handwriting, pen colour, stationary and adding doodles in the margins—which can't be done in a text message.
Writing a letter may not be as immediate as posting on social media, because it requires patience—it takes weeks, maybe months for letters to arrive at their final destination. Sidhu sometimes has to wait weeks for his grandmother to answer his question asking for clarification on something she wrote in a previous letter.
Still, Sidhu finds writing a nice break from technology, and the uniqueness of his situation helps him appreciate that break.
"I don't know anyone else that's actually, on a routine basis, going to Canada Post and buying postage stamps anymore," Sidhu says.
But regardless, he will continue to buy more stamps to send letters to his grandmother.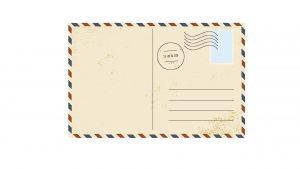 It was a business course that required Brian Yu to start journaling.
The assignment asked Yu to track three things each day that he was grateful for. He would write about how he felt grateful for his mom making him lunch, or someone going out of their way to hold open a door. Three years ago, on his birthday, he bought himself his first journal. He says it was the best present he's ever given himself.
He chose a journal that read "You can never have too much happy." Anytime he felt hesitant about writing, the quote was there to encourage him to pick up a pen and write about whatever he was thinking. "Initially, when I did it, I'd be in a better mood for the day," Yu says.
Yu, now in his fourth year, enjoyed the assignment so much that he wanted to take it further than the three lines his course required him to write. He started to elaborate on what he was grateful for and analyze how he felt in certain situations.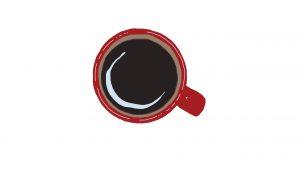 Back in 1986, a study had college students who endured traumatic events write about their experiences for 15 minutes a day, for four days. Compared with a group who wrote about less meaningful topics, the study found that students who wrote expressively had less visits to health centres.
"Writing something more comprehensive like a letter or even a diary entry can help you process bigger picture thoughts, feelings and experiences. It's got a kind of more meditative, reflective aspect to it," says Ryerson English professor Colleen Derkatch.
Unlike cellphones, paper can't buzz with notifications. "It's really an opportunity to just be present with yourself," says Derkatch.
Yu says writing in his journal is more enjoyable than any writing he does at school. "The way students think about writing now is kind of portrayed negatively because of school, because you have to write and get graded based on it," he says. 
Yu says journaling is also a way for him to organize his thoughts and prevent overthinking. If someone asks him how he's feeling about a certain situation, he's able to share his thoughts and feelings since he's already worked through them in his journal.
"It's kind of like you're having a conversation with yourself where you can be completely honest."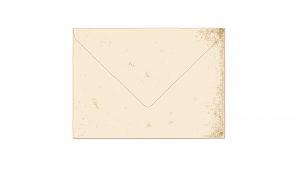 At the bottom of Katie Donovan's sock drawer sit six yellow envelopes, each with the name of a recipient.
The names consist of friends, classmates, family members and love interests.
Each time Donovan writes a new letter, she holds onto it to decide if she'll hand deliver it or have it as a keepsake.
Since she was in high school, Donovan has been writing and keeping letters as a way to share things that she feels too shy to say in-person. She still does this today as a fourth-year photography student.
In high school, she was worried her letters wouldn't stay private—so she decided to keep hard copies, avoiding any digital trace of her letters.
Letter writing has served as a way to filter Donovan's thoughts about a person or situation without directly speaking to them. Whenever Donovan writes less consistently, she feels her mental health beginning to fog up. "I find that when I do write, I am in a clearer headspace and more positive."
"Instead of bottling it in like I usually do, at least now I have an outlet to write it out"
Letter writing has been linked to a decrease in feelings of depression. In a 2007 study from Kent State professor Stephen Toepfer, students wrote one letter a week for three weeks focusing on positive aspects of their lives. The study found that they had greater happiness and life satisfaction and reported less depressive symptoms. For Donovan, it simultaneously serves as a getaway. "Writing a letter is a way of filtering out those emotions and being able to put my mind at peace for a little while."
Donovan sat on a fuzzy grey carpet to watch To All the Boys I've Loved Before. She marveled at the similarities between her and the main character of the movie, Lara Jean.
Just weeks before, Donovan was in front of a boy she was seeing, to whom she handed over a letter, asking for clarification about their ambiguous relationship. As he read, she could tell which paragraphs he was at based on his reactions.
When he finished reading the letter, he said, "You should be a poet," and asked if he could have it as a keepsake.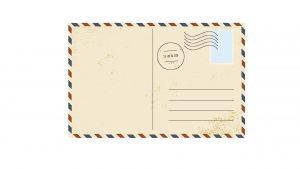 Amanda Chin's days were beginning to blur together.
The business management student was in the midst of applying for her co-op placement when she began to feel the days blurring together. She was conducting interviews and meetings with companies to land any job that she could get. The stress was piling up with all the things to do and the amount time to do it was running out—so she began to journal to cope with the creeping fear that she wouldn't find any placement.
Sitting at her desk with a lamp on, Chin grabbed a bright yellow notebook and began to write. In dark green ink, she began with a quote: "I do not fear the future, I fear the unknown."
She listed her stressors, then expressed gratitude for the people in her life who were supporting her. Although she was stressed the first night she began journaling, Chin didn't only write about her negative emotions. She also underscored the support she was receiving from her family, friends and boyfriend.
Now, almost a year later, Chin writes daily, making time throughout her busy schedule each day to ensure she expresses herself through writing on a regular basis.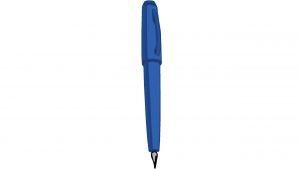 Expressive writing may be more beneficial for people naturally disposed to share their emotions. A 2014 study from the Anxiety, Stress & Coping journal found that for individuals who are used to releasing emotions, expressive writing can reduce anxiety. For Chin, she found it was exactly what she need
ed to avoid the stress taking over.
If something happens during the day that she wants to journal about, she notes it down on her phone to write it by hand in her notebook later. In addition to writing about her day, she adds notes, quotes, tracks the amount of water she drank and movies
 she wants to watch. If she misses a day, she recaps it in her next entry. It's become part of her daily routine, both writing and reading back old entries to remember past memories.
"I'm more of an emotional person, so when I'm getting really worked up about things that are going on in my life, instead of bottling it in like how I used to do, at least now I have this outlet to write it out."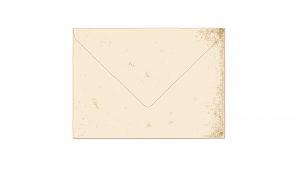 Tyler Worfette hid the letter behind a yellow-and-white-striped pillow, and waited.
He had just returned from a trip to a convention in Montreal. While he was there, he commissioned an artist to sketch and colour a photo of him and the girl he was seeing. The original photo of the pair was taken in a bowling alley, and the artist drew them by a fall tree.
On the back of the picture, he spent 45 minutes writing about how much she meant to him. He says he wanted her to know "that she's more than good enough for people and she means everything to me and she's more than good enough for me."
He gave her a few other things from the trip, and then hid the letter when she went upstairs. He was excited to give it to her, but also thought, "Oh my God, I hope she doesn't think I'm insane."
When she returned, he told her that there was one more thing he wanted to give her. She was happy when she was the picture—and when she turned it around and saw the letter, she cried. By being vulnerable, he was able not only to express all of his emotions, but to share them with someone else. Although he notes that letters aren't always received well, he says it's worth the effort.
"It's kind of like you're having a conversation with yourself"
"I'm not the best with my words when it comes to speaking, especially when it comes to expressing myself verbally. So I feel like when I write, I'm able to really articulate it a lot better than if I were to verbally communicate it to someone," Worfette, a third-year sport media student, says.
Derkatch says that letter writing allows students to express complete thoughts, compared to text messages where they might type quickly if the other person is waiting for a response. "With a letter you can kind of take your time, you can self-edit," she says. "For big issues that are complex, [letters] can be a useful way to communicate that would be harder to do in person where the other person could interrupt or they could get upset, or you could get nervous and forget what you were going to say."
Worfette says that writing letters allows him to not bottle in his emotions, and can be a therapeutic experience.
"I feel like writing a letter is like, weight off your shoulders. It's like a liberation for myself, that I can actually express how I feel, even if it's in just writing."